2020: A Year in Review
In a year unlike any other, you showed what it meant to have Maverick Spirit. Take a look back at the year as we look forward to all that we can accomplish together in 2021.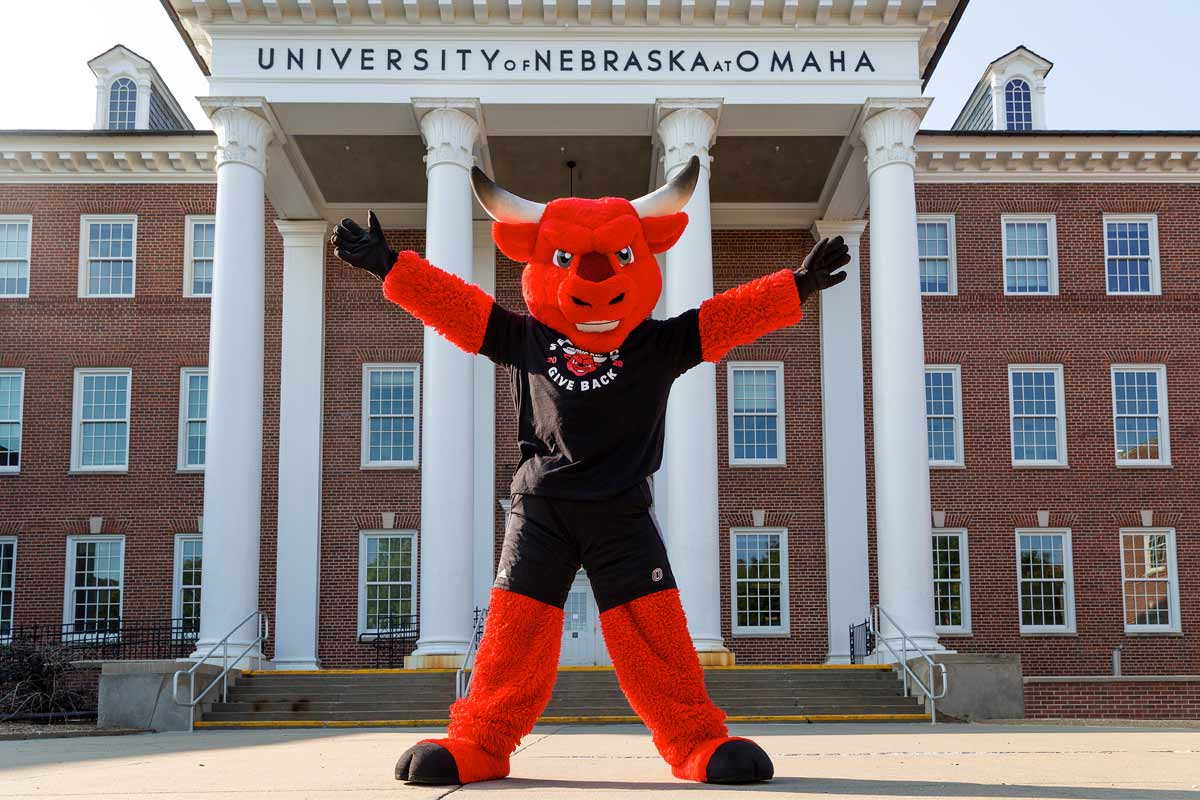 The past year has been one of the most unique in our campus' history.
It has also been one of the most successful, exciting, and meaningful as the Maverick family has come together to support each other, our campus, and the community.

2020: A Year in Photos
Here are just a few of the big stories, events, and changes that shaped the year that was 2020:
---
News and Announcements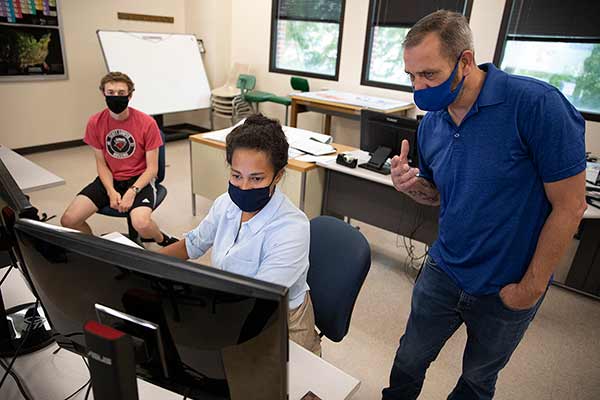 These are the news items that made big waves across campus this year, highlighting that the Maverick family is always on the move and always pushing forward with new and exciting ideas.
UNO Posts New Highs in Enrollment Retention (Pictured)
Jane Meza to Lead New Health Security Office at UNO
Past, Present, Future: The College of Education, Health, and Human Sciences
UNO Launches Access the Experts on News Channel Nebraska
UNO Incentives Programs Offers Five Cost-Saving Programs for New, Current Students
NU System to Offer Free Tuition to Nebraska Students With Family Incomes of $60,000 or Less
Hastings College, UNO, UNMC Announce Academic Partnership
Campus Events
While this year was certainly different than normal, there were still many ways to be involved and celebrate what it means to be a Maverick.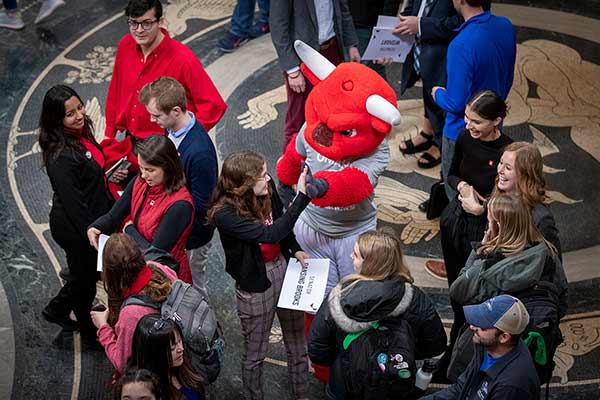 UNO Community Makes Voices Heard at I Love NU Day (Pictured)
2020 State of the University Address
Commencement Celebrated Virtually in May, December
TEDxUNO Salon Series: Culture Shift
John Kerry, Chuck Hagel Discuss Global Leadership at UNO Forum
Leadership Updates
From our students to our faculty to our staff, Maverick Spirit can be found in our campus leaders, who help shape what the future of UNO will look like. Whether they are new to campus or moving on to new challenges, these individuals are true Mavericks.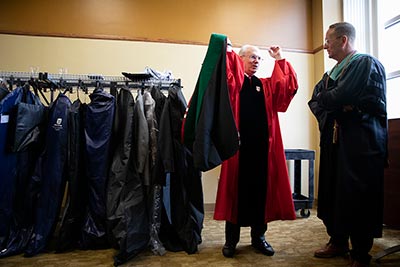 Chancellor Gold: Forever a Maverick (Pictured)
Cecil Hicks, Aileen Warren Begin New Positions
Jabin Moore, Vanessa Chavez Jurado Named 2020-2021 Student Representatives
Larry Morgan Named Executive Director of Campus Facilities
Candice Batton to Serve as Coordinator for Diversity, Equity and Inclusion for Faculty
Rebecca Hannagan Named Director of the Office of Military and Veteran Services
College of Business Administration Welcomes New Dean Michelle Trawick
Connie Schaffer Named Ombuds Director
Taricka Burton Named Multicultural Affairs Director
Emily Hassenstab Named Interim Director Intl Programs
Jessi Hitchins Named Senior Director of Student Life
Maverick Innovations
There are many different ways to define innovation, but above all else it is the willingness to think creatively and pursue ideas that will help change the world. Mavericks change the world every day, from the classroom to the laboratory to the city of Omaha and beyond.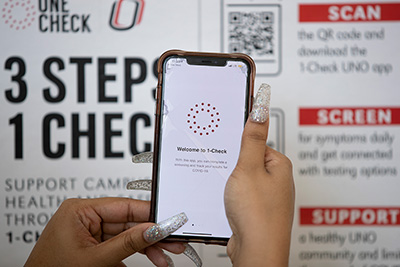 UNO Students Team With Apple to Develop COVID-Screener App (Pictured)
National Counterterrorism, Innovation, Technology, and Education Center Launches at UNO
Students Produce, Showcase Talents at 2020 Research and Creative Activity Fair
UNO Researchers to Study How Use of Prosthetic Limbs Affects Neural Activity
UNO, Project Harmony Grant Puts Focus on Child Advocacy
Digital Learning at UNO: Supporting Student Success
Lincoln Librarian, UNO Alum, Featured on TODAY Show
Students Partner with TurboVote to Encourage Voter Engagement
Campus Recognitions
Mavericks are leaders. Leaders on campus, leaders in the community, and leaders in research. Even in a year of uncertainty, these individuals stood tall and were celebrated for all they were able to accomplish.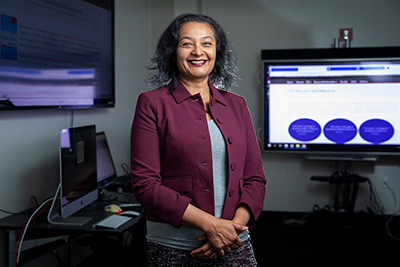 Online Programs Ranked Among Best in the Nation
UNO Named "Best College for LGBTQ+ Students in Nebraska
Social Work Student, Professor Recieve Fulbright Awards
Sajda Qureshi Earns NU System Award for Community Impact (Pictured)
UNO Aviation's Lutte Named to FAA Women in Aviation Advisory Board
Lui Receives Prestigious Goldwater Scholarship
MavRadio, Omaha News Earn 11 Sevareid Awards
UNO Featured Prominently in Annual 40 Under 40 List
Everyone For Omaha
The pandemic shut down athletics around the world for much of 2020, but our student athletes, coaches, and staff didn't rest. Instead, they trained, planned, and innovated to ensure that once we could get back on the court, on the field, or on the ice we would be ready to fight, fight, fight for our Mavericks.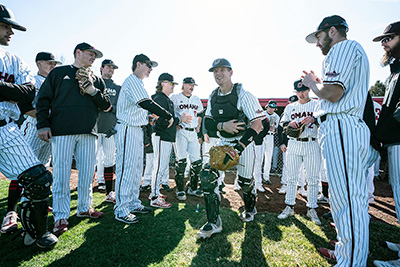 Volleyball Makes Run to Summit League Championship Game
Baseball, Softball Get New Home in Tal Anderson, Connie Claussen Fields (Pictured)
Mavericks Host NCHC Hockey Pod to Kick Off 2020-2021 Season
Omaha Athletics to Sponsor Men's Swimming and Diving
Community Connections
Staying connected to our community both on and off campus was made tougher this year, but our students, faculty, staff, alumni, and partners rose to the challenge. Our Maverick family is always growing and the connections we share continue to get stronger each day.
Center for Public Affairs Research Supports 2020 Census
Huespring: Opening Doors, Building Community
UNO Commits to BullThrough Hate
Mavericks in the Making Earn Scholarship Support (Pictured)
UNO Community Keeps Learning, Teaching, Working Through COVID Pandemic
Academic Partnerships Formed With Union Pacific, Mutual of Omaha, and OPPD
About the University of Nebraska at Omaha
Located in one of America's best cities to live, work and learn, the University of Nebraska at Omaha (UNO) is Nebraska's premier metropolitan university. With more than 15,000 students enrolled in 200-plus programs of study, UNO is recognized nationally for its online education, graduate education, military friendliness and community engagement efforts. Founded in 1908, UNO has served learners of all backgrounds for more than 100 years and is dedicated to another century of excellence both in the classroom and in the community.
Follow UNO on Facebook, Twitter (X), Instagram, TikTok, LinkedIn, and YouTube.