National Counterterrorism, Innovation, Technology, and Education Center (NCITE) Launches at UNO
This national research hub, funded by the U.S. Department of Homeland Security as a Center of Excellence, launched at UNO on July 1.
published: 2020/07/01
contact: Erin Grace - National Counterterrorism, Innovation, Technology, and Education Center (NCITE)
phone: 402.210.3229
email: egrace@unomaha.edu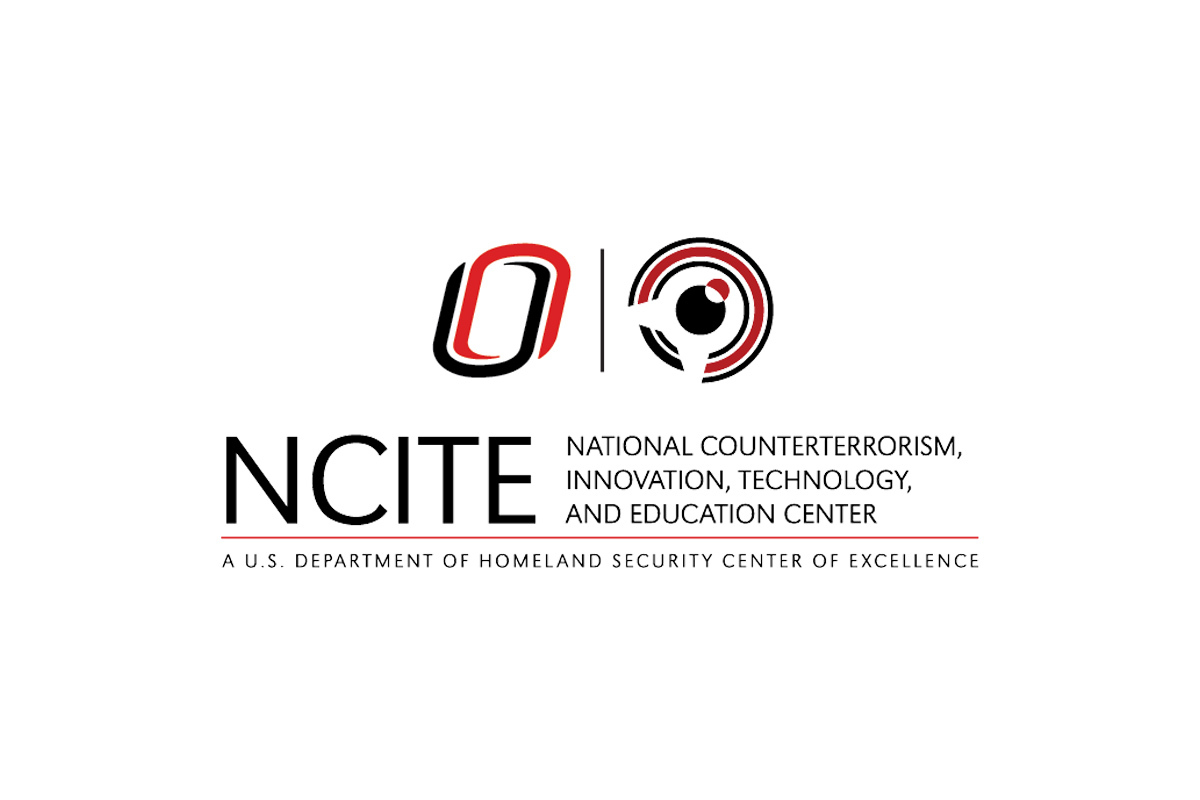 The National Counterterrorism, Innovation, Technology, and Education Center (NCITE) will be housed in the College of Business Administration's Mammel Hall.
The National Counterterrorism, Innovation, Technology, and Education Center (NCITE) headquartered at the University of Nebraska at Omaha (UNO) officially launches today. This is a new, national research hub funded by the U.S. Department of Homeland Security as a Center of Excellence.
The role of NCITE is to provide insight:
Insight into why and how people turn to terrorism.

Insight into spotting early warning signs of radicalization.

Insight into how to interrupt mobilization of extremists to keep Americans safe abroad and in their communities.
The goals of NCITE are:
To innovate, educate, and create new prevention strategies.

To build a workforce pipeline where it's desperately needed: In STEM and Homeland Security fields.
NCITE will harness the nation's intellectual firepower in an academic and workforce consortium. This hub seeks to deepen counterterrorism understanding, sharpen terrorism-fighting technology and build quicker-turn prevention products.
Our mission is to make these research findings relevant and ready. Our hope is to help America's Homeland Security frontline be known as first in-class prevention.
Our timing is crucial. Experts in counterterrorism and national security are raising alarms about the potential of violent extremists at home and abroad to take advantage of the coronavirus pandemic, U.S. protests over police brutality and bitter partisan divisions to wreak havoc.
NCITE leads a partnership that includes 17 other universities in the U.S. and United Kingdom. Together, we are 50-plus researchers focused on 10 counterterrorism and terrorism prevention projects plus three workforce development projects.
Examples include:
Building a stronger Homeland Security Enterprise workforce.
Project No. 10 focuses on how the U.S. intelligence community receives consistent, updated and relevant training to prevent terrorism.
This project will collect, analyze, assess and implement training and education standards for intelligence workers focused on terrorist threats and operations. The main goal is to find and implement best practices training recommendations from the U.S. Department of Defense and the intelligence community to strengthen the current Homeland Security workforce.
Technology to support release decisions of incarcerated extremists.
Project No. 9 addresses how to ensure that once-violent extremists are no longer a threat when they are eligible to exit the U.S. prison system and reenter society.
This project will examine how well a wide ideological range of extremists reintegrated back into local communities following their release from prisons. The project also seeks to determine how effective current risk assessment tools are. Most of the released population being studied were never charged under federal terrorism laws but with associated crimes of violence. The goal is to improve rehabilitation before and after prison and reduce the potential for future terrorist activities.
Organizational dynamics shape threats and counterterrorism responses.
Project No. 2 looks at what happens when there are multiple terrorist adversaries at the same time.
The current multi-threat environment makes it hard to assess when to act and whether a specific counterterrorism response will work especially if there isn't an overt warning sign. This project aims to study prior terrorist behavior to develop a comprehensive response framework. Researchers will develop tools including an interactive, web-based data visualization platform to make it easier to see multiple, simultaneous threats and understand how best to mitigate them.
Today marks the research kickoff. NCITE will distribute the bulk of its $3.65 million first-year federal grant allotment to researchers at the partner institutions to begin their important work.
NCITE aims to be the center of gravity for counterterrorism and terrorism prevention research. It's work has the full backing of a number of elected officials, including U.S. Rep. Don Bacon.
"Defending our homeland from both foreign and domestic terrorism requires innovative prevention, concrete research, and evidence-based solutions," said Bacon, who sits on the House Armed Services Committee. "I have long supported UNO's NCITE center and its mission, and I commend Dr. Gina Ligon for her diligent work and strategic capabilities, making this center a national and global leader in counterterrorism."
To learn more or talk with founders Gina Ligon and Doug Derrick, professors at UNO, or to talk with our researchers, contact NCITE Strategic Communications Manager, Erin Grace.
About the University of Nebraska at Omaha
Located in one of America's best cities to live, work and learn, the University of Nebraska at Omaha (UNO) is Nebraska's premier metropolitan university. With more than 15,000 students enrolled in 200-plus programs of study, UNO is recognized nationally for its online education, graduate education, military friendliness and community engagement efforts. Founded in 1908, UNO has served learners of all backgrounds for more than 100 years and is dedicated to another century of excellence both in the classroom and in the community.
Follow UNO on Facebook, Twitter, Instagram, TikTok, LinkedIn, and YouTube.