UNO, Project Harmony Grant Puts Focus on Child Advocacy
published: 2020/02/19
contact: Brandon Bartling - University Communications
email: unonews@unomaha.edu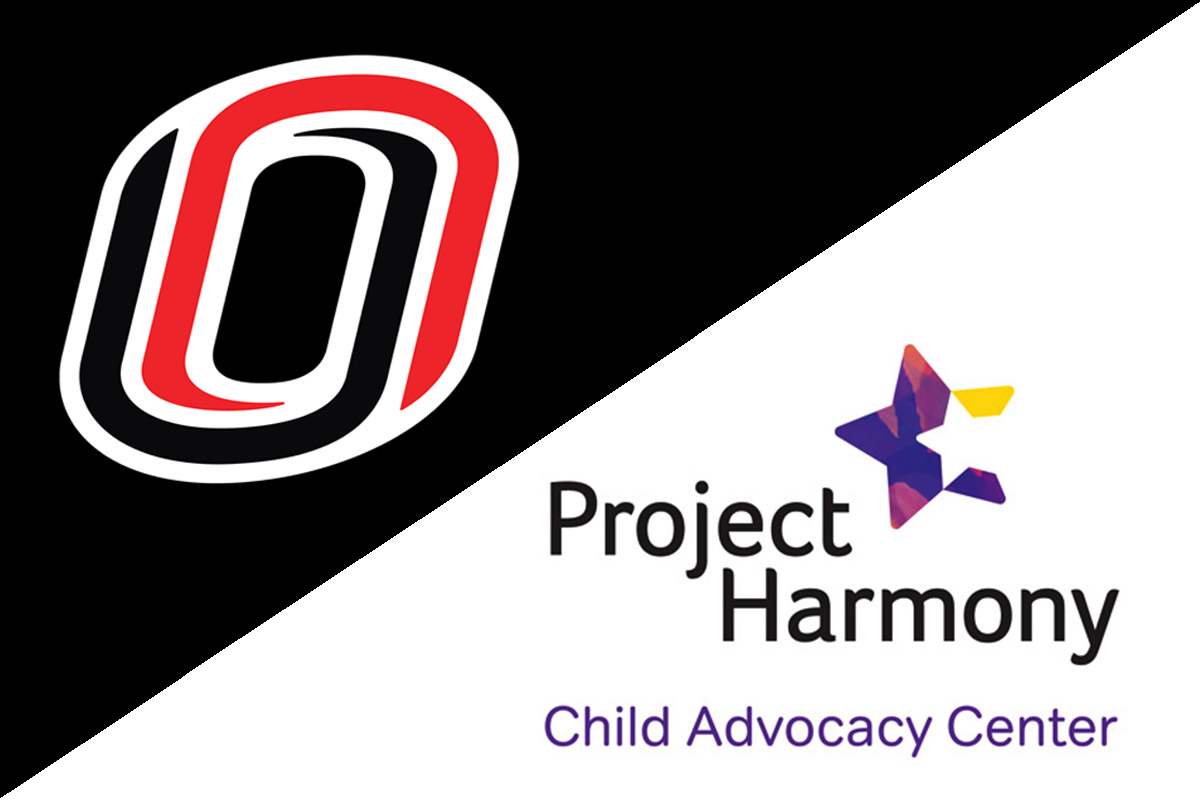 A new Omaha effort could help child advocacy centers across the nation improve child abuse investigations, reduce distress to children, and increase prosecutions.
The University of Nebraska at Omaha (UNO) has partnered with Project Harmony – one of the nation's largest child advocacy centers – to examine the implementation, processes, and evaluability of core services. The two-year project began in January and is funded by a roughly $566,000 grant from the National Institute of Justice.
Teresa Kulig, Ph.D., Assistant Professor in the School of Criminology and Criminal Justice, is the lead investigator on the grant. She said the goal of the collaboration is to examine Project Harmony's core services - to obtain a baseline read on the feasibility of evaluating those services.
"The number of child advocacy centers has grown significantly over the last three decades and speaking generally, we just don't know scientifically which of their services are most important to achieving results for victimized children, families, and prosecutors," Kulig said. "This collaboration is an important first step that could help us lay the foundation for future outcome evaluation efforts."
She further noted that this project would not be possible without the efforts of the team involved, including Emily Wright, Ph.D. (Professor, School of Criminology and Criminal Justice at UNO), Ryan Spohn, Ph.D. (Director, Nebraska Center for Justice Research at UNO), Debra Anderson, Ph.D. (Deputy Director, Project Harmony), and the Data/Research Team at Project Harmony.
"Our ability to come together for a project of this magnitude really speaks to the trust that community partners like Project Harmony place in the faculty and staff in the School and in the Center at UNO," she said.
The evaluation focuses on five core services within Project Harmony:
Forensic interviews: structured developmentally-appropriate conversations about a possible event a child may have witnessed or experienced.
Advocacy: support and referral assistance to a child and caregiver throughout investigation and prosecution of a case.
Medical care: care and examination for signs of child abuse and neglect.
Mental health services: therapy that includes crisis counseling as an initial response to trauma.
Multidisciplinary teams: teams that work with law enforcement, social workers, and others to share information, plan treatment, and identify service/resource needs.
Gene Klein, Executive Director at Project Harmony, said the evaluation will help Project Harmony improve its impact and also benefit other child advocacy centers across the country.
Project Harmony is honored to have been selected with UNO by the National Institute of Justice for this important evaluation. We believe the results will tremendously influence the benefits of using a child advocacy center model to serve children and families impacted by child abuse and neglect.
The new collaboration is a continuation of a strong relationship between Project Harmony and UNO. For example, UNO theatre faculty and students have helped develop a revolving stage for use in training. Project Harmony is also a partner on the Child Welfare Cohort, a collaboration with UNO's Grace Abbott School of Social Work that helps employees earn degrees while continuing to work full time.
This project was supported by Award No. 2019-V3-GX-0007 awarded by the National Institute of Justice, Office of Justice Programs, U.S. Department of Justice. The opinions, findings, and conclusions or recommendations expressed in this publication/program/exhibition are those of the author(s) and do not necessarily reflect those of the Department of Justice.
About the University of Nebraska at Omaha
Located in one of America's best cities to live, work and learn, the University of Nebraska at Omaha (UNO) is Nebraska's premier metropolitan university. With more than 15,000 students enrolled in 200-plus programs of study, UNO is recognized nationally for its online education, graduate education, military friendliness and community engagement efforts. Founded in 1908, UNO has served learners of all backgrounds for more than 100 years and is dedicated to another century of excellence both in the classroom and in the community.
Follow UNO on Facebook, Twitter (X), Instagram, TikTok, LinkedIn, and YouTube.