Huespring: Opening Doors, Building Communities for Queer Leaders in Nebraska
published: 2020/11/09
contact: Charley Steed - University Communications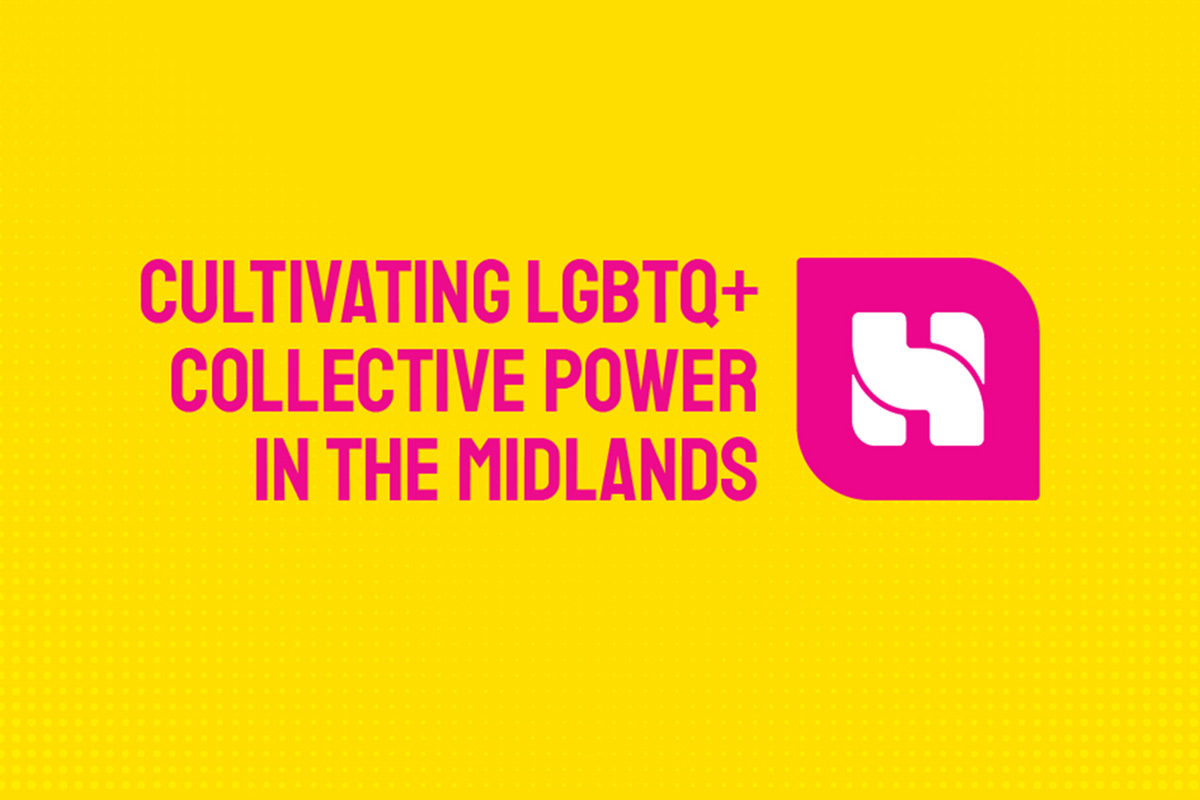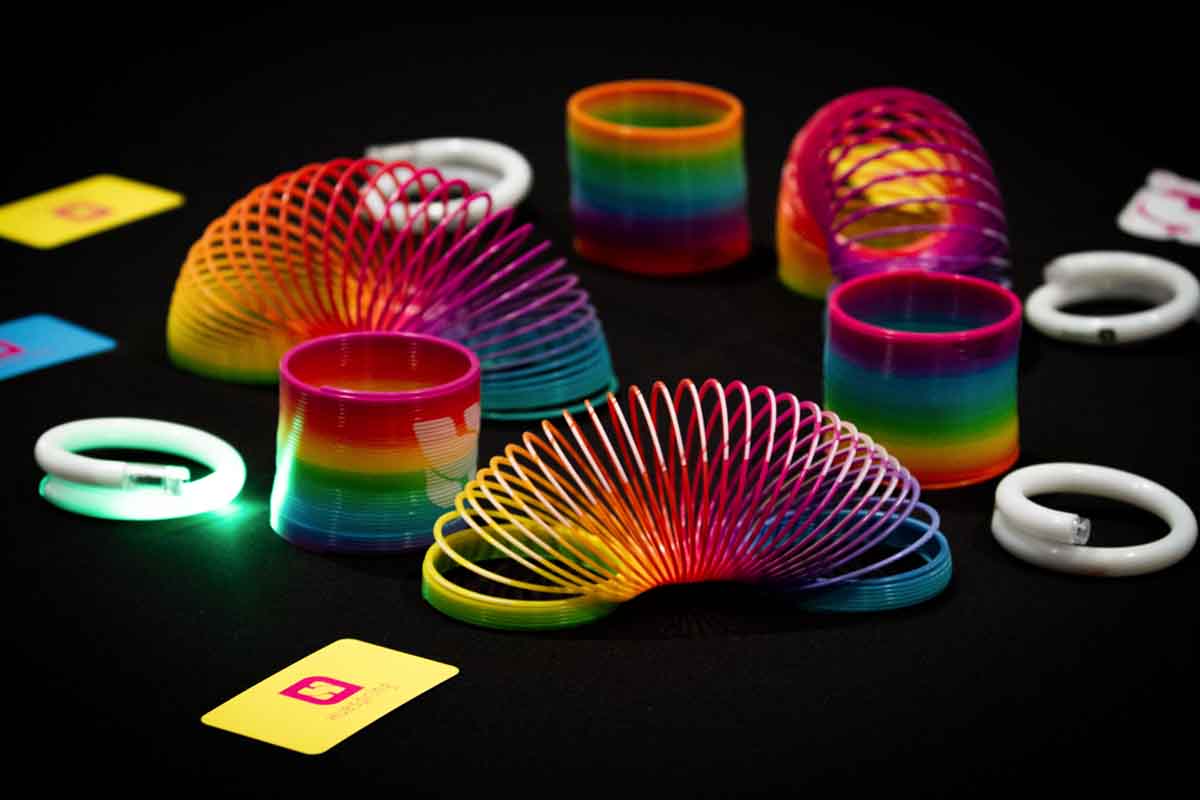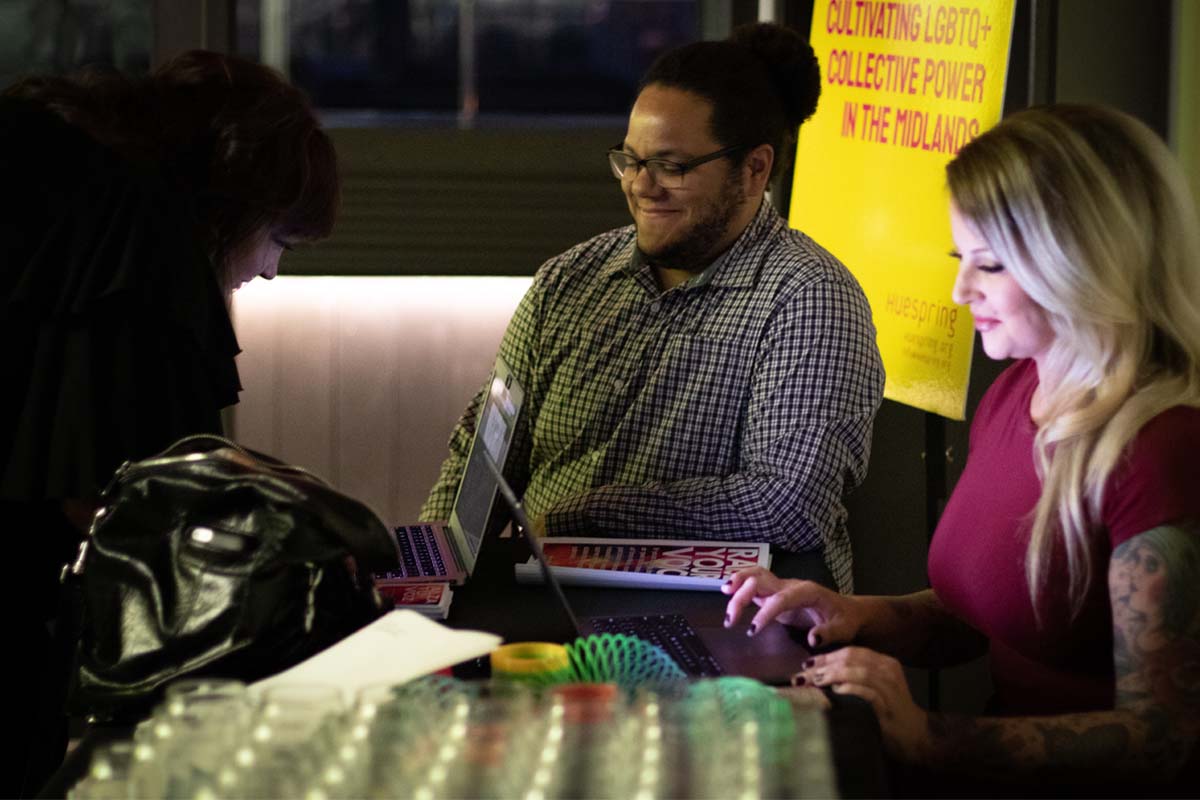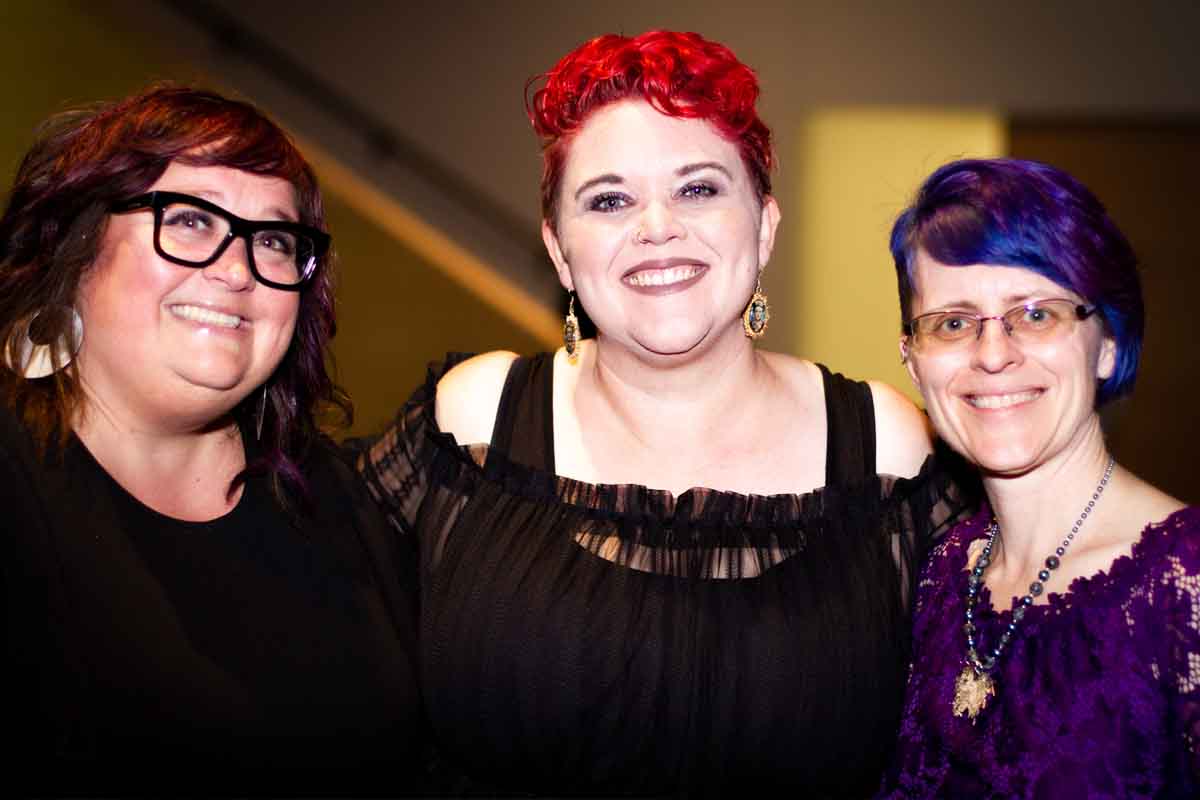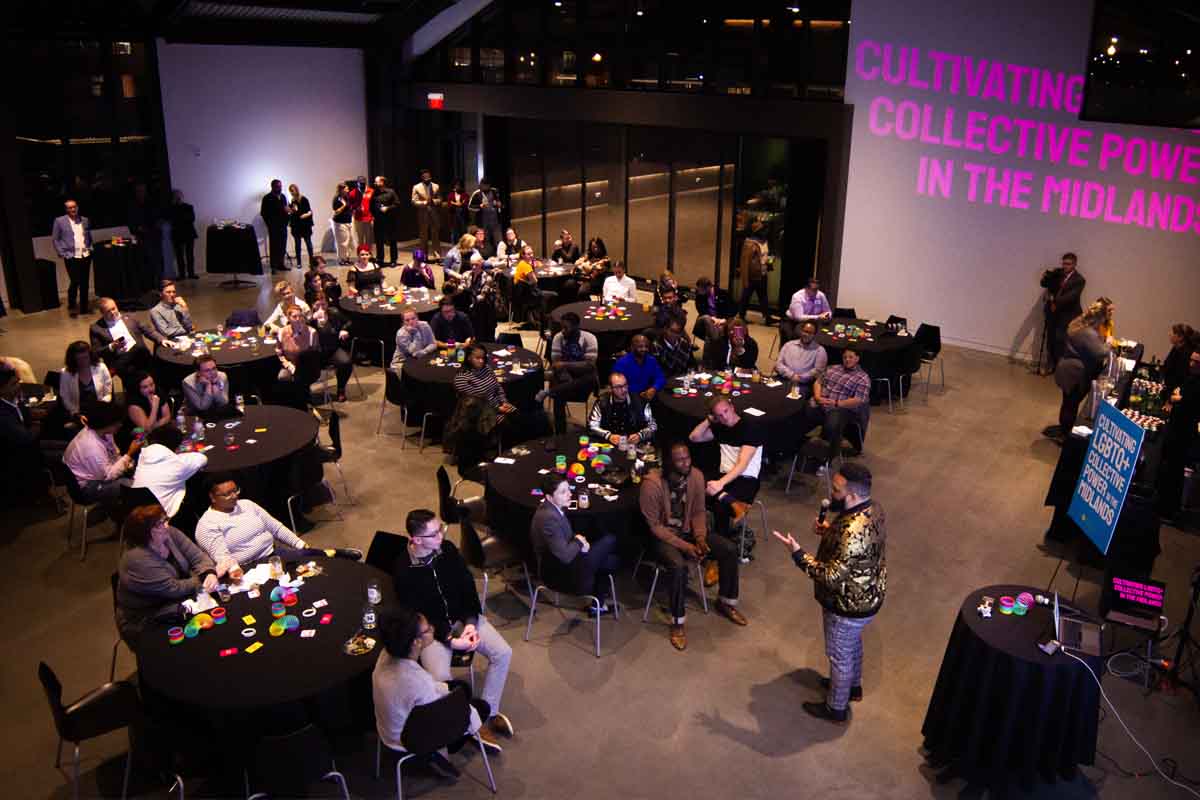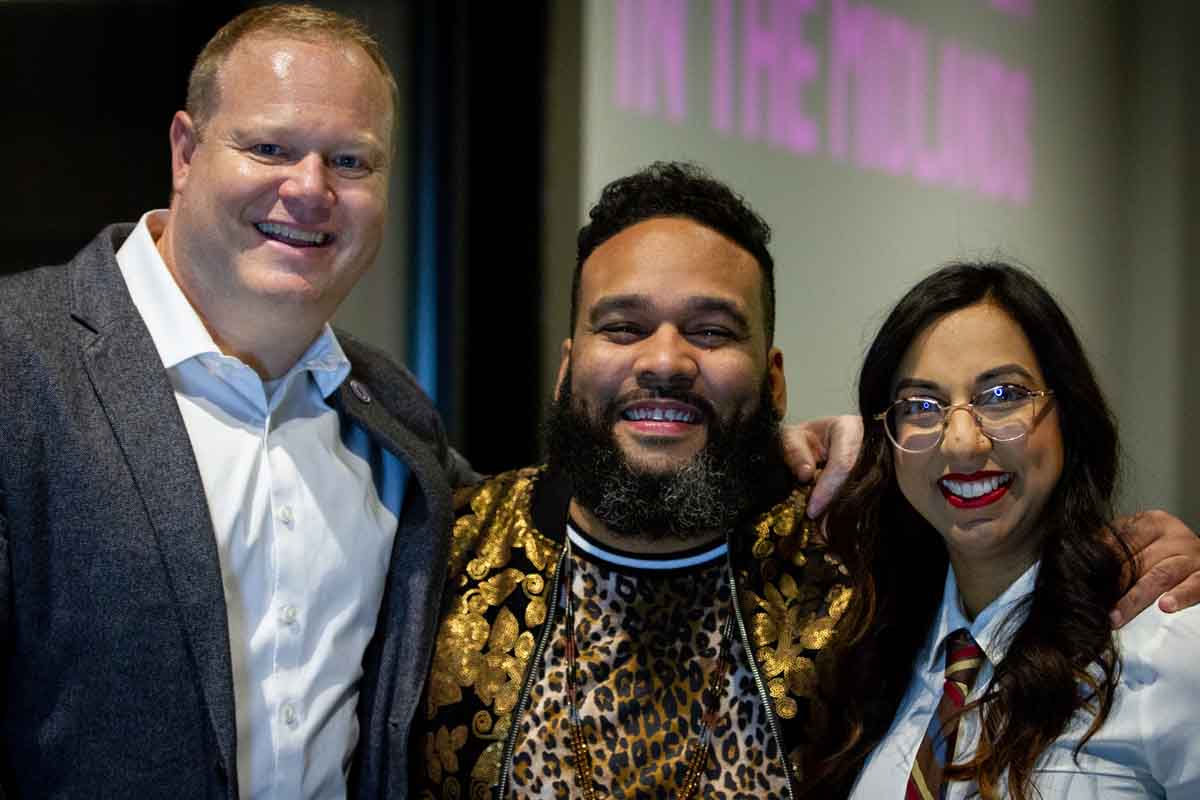 One year ago, leaders from across Nebraska came together to address a growing problem: young professionals were leaving the state faster than they were coming in, which was causing a dramatic state of brain drain.
However, at that same time, faculty and student leaders from the University of Nebraska at Omaha were already putting their own plans into action.


From Research Grows Representation
It was in mid-October of 2019 that Huespring, a nonprofit leadership development program designed specifically for LGBTQ+ individuals, launched its first cohort of 22 mentors and scholars. Over the next year, these young professionals and community leaders came together to learn from each other as well as from entrepreneurs, educators, political leaders, and luminaries from across the country.
The successful launch of this first cohort was the culmination of years of preparatory work from UNO's Midlands Sexual Health Research Collaborative (MSHRC), which is part of the College of Education, Health, and Human Sciences.
"As we've done all these research projects and as we've done a variety of service projects we've become intimately involved with many different populations within the LGBTQ world in the Midwest," explained Sofia Jawed-Wessel, Ph.D., associate professor of sexual health within the School of Health and Kinesiology, who is also co-director of the MSHRC. "It's become clear to us that there are so many different skills and strengths that are evident but aren't necessarily being amplified."
This is precisely why Abra Poindexter, LICSW, LIMHP, an Omaha-based private psychotherapist, consultant, and clinical social worker, and Lanae Hall, a Grand Island-based mental health therapist with the Wholeness Healing Center, applied to be a part of the first Huespring cohort.
Poindexter, who is also a UNO alumna, and Hall had never met each other prior to Huespring, but now, even after completing their time in the program, they work closely together and advocate for each other's success in their respective careers.
"As a queer person living in South Central Nebraska, outside of the hub of Omaha and Lincoln, there wasn't a lot of opportunities around here for me to learn the things that I needed to learn to be a better advocate and a better therapist in being able to work with queer and trans folks," Hall said.
Bringing National Voices to Nebraska
Beyond representation, Jawed-Wessel said that Huespring has also helped link local professionals with national leaders who have returned to Omaha to help provide additional guidance, support for the organizations and businesses run by the mentors and scholars.
"Our mission is to address workforce development and have shift the idea that Nebraska or the Midlands in general are not a welcoming place for Queer people, " she said. "Since we have our feet and our hands and legs in all these different groups within the larger umbrella of LGBTQ+ community, we thought we could be the organization that helps bring all these different people and their skills together"
This has been particularly important for queer persons of color, who are even more likely to lack access to mentors.
"We especially felt like those individuals deserved to see themselves in other leaders," Jawed-Wessel said.
This, Poindexter said, is why Huespring is so vital to curbing brain drain in Nebraska.
"Queer leadership is not just something to 'include' but it is a necessity as an aspect of leadership and, specifically black and BIPOC (black, indigenous, and people of color) queer leadership is a necessity because representation matters. We need to demonstrate that queer people are a vital and welcome part of the Omaha and wider Nebraska community."

Preparing the Next Generation of Queer Professionals
Huespring also serves as an important educational resource for students like Miles Jordan, a social work graduate student who will be completing their degree in December.
Through Huespring, Jordan has been able to get hands-on experience in grant writing; planning and development; organizational management; data collection and analysis; and community outreach.
"A big part of why the opportunity was so exciting for me is because I am part of that community. I am trans and queer, and having an opportunity to really connect with other queer and trans folx in the community, around Nebraska, and at UNO has been a really special piece of it," they said.
"I've gotten to learn a lot about what goes on behind the scenes but also getting to know other LGBTQ people in the community, and then learning about evaluations and trying to collect that information for all of our workshops and our events. It's a lot of coordinating – a lot of learning how to get speakers from other states – what paperwork they need to have, how to get them set up with hotels, and all other aspects; it's been a well-rounded experience."
The Next Chapter
Now that Huespring has completed its first cohort, the attention of Jawed-Wessel, Jordan, and others has turned to refining the process for the second cohort.
The hope is that applications can begin soon; with adjustments needing to be made due to physical distancing and other restrictions caused by the pandemic. However, Huespring's organizers see a robust future for this new initiative; helping meet the needs of the queer community in Nebraska, but also welcoming more people into that community from outside the state – and keeping them here.
"The money that we received early in this process really showed that the community wants this and sees this as a gap that we are filling – and showed faith in the MSHRC as well, as folx/folks that are established and working in the community already," Jawed-Wessel said. "As more people hear about Huespring, we hope to be able to support fully-funded positions that can make this a truly self-sustainable program in Nebraska – and a template for success in other states across the country."
Curious about Huepsring? Visit huespring.org or learn more about UNO's MSHRC.


---
Abra Poindexter - Huespring Mentor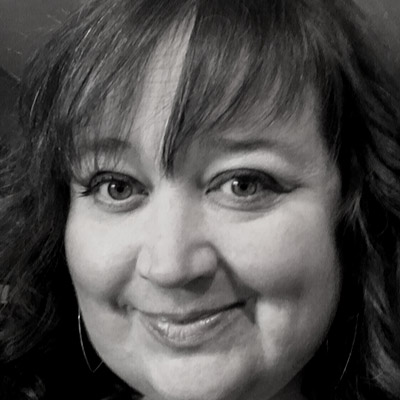 It was Huespring's mission that drove Abra Poindexter, LICSW, LIMHP, an Omaha-based psychotherapist, consultant, and clinical social worker to step up and volunteer to be one of the program's first mentors. Having experienced discrimination and violence herself, and seeing it inflicted on others, she wanted an opportunity to be a resource for the next generation of leaders.
"I remember when I first started doing work, in 2002, with black trans women who were involved in sex work and the differences between now and then are vast - but they also are not - because there are still folks that are at risk for harm and even being murdered," she said. "It is incredibly liberating to be in a room of people who've experienced those same kinds of harm but who are also actively changing the culture."
Poindexter says that as a young professional herself, it was often hard finding colleagues who were publicly out and even moreso in positions of leadership who could help her navigate or advocate through personal and professional challenges.
"I think that's the beauty of how they frame the mentor/scholar relationship. Huespring offers a structure and shared learning experience where we learn about ourselves; develop agreements about how we will engage with each other in a way that is reciprocal and equitable; and then we grow together, apart, and in the Huespring community.
"Huespring also develops content oriented toward intelligence and insight as well as ownership for ways in which different groups have been treated or different individuals have been treated with in the queer community. I think that's really important."
Lanae Hall - Huespring Scholar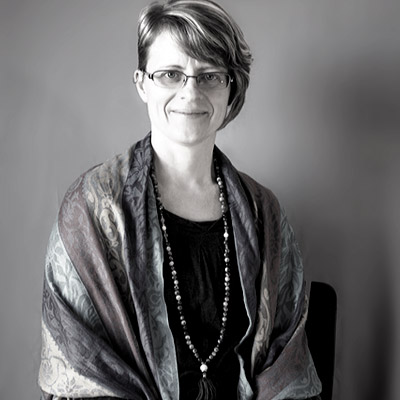 For Lanae Hall, joining Huespring was an opportunity to not only get mentorship that would help them in their work as a mental health practitioner, but it also was an opportunity for them to learn more about others' experiences while questioning their own.
"I needed that teaching, I needed that learning, I needed those relationships and I knew this was a place that could help provide that," they said. "Of course, I didn't know how much I would to learn, but I knew that I needed to learn."
For Hall, it was the first time they had encountered anything that could provide that kind of training, knowledge, and support.
"Huespring provides an opportunity that heretofore has not necessarily been available to Nebraska – as a whole. Perhaps there has been more opportunities like this in Lincoln and Omaha but what Huespring does is open this opportunity up in a more broad and deep way."
Hall said one of the most important aspects of her time in the Huespring program was hearing the stories of queer persons of color and how Huespring took the concept of diversity a step further by exemplifying it in which individuals came to speak, who lead certain sessions, and how participants were asked to reflect on their own experiences.
"It's not just a lot of intellectualization and many of us, as white folx, might find that more comfortable to do, but this really asked us to engage in a deeper way and we had to reflect in ways that weren't always comfortable, but there was a lot of support and care in that process."
Yet, Hall said, anyone thinking about being a part of the next Huespring cohort should not let the existence of this discomfort prevent them from participating; quite the opposite. They say that it is something to embrace and use as a reason to engage.
"It brought me into the presence of phenomenal people – phenomenal black, queer, trans, and BIPOC folx and there is such great value in that. The relational value is tremendous. There is tremendous learning value and experiential value in engaging."
Miles Jordan - Huespring Graduate Assistant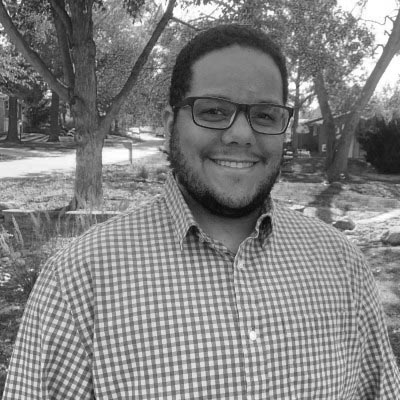 An Omaha native, Miles Jordan found their way to Huespring by what they say is "falling in" to the right situations and the right times – and it has helped provide them with both passion and experience for helping members of the LGBTQ community.
Jordan came to UNO after earning a degree in journalism from Creighton University and spending time working in shelters and other community support spaces.
"UNO has a great social work program and I had a few friends and acquaintances that had gone through it so I decided to apply," Jordan said. "The UNO community is different than what Creighton's was; it's a lot more connected to the community, so I've really enjoyed being more involved in community outreach experiences."
Much like coming to UNO, Jordan "fell into" Huespring through their work with the MSHRC while doing research as a social work graduate assistant. However, Jordan stuck with the MSHRC, applying for and receiving a graduate assistanceship that put them front-and-center in the development of Huespring.
"I got to be there from the end of the planning through the start of the first cohort. It was a great opportunity for me because I got to work with people in the community; I got to work with the Huespring mentors and scholars; and work on a lot of the event planning, which meant I connected with a lot of businesses and organizations in the area."
After graduating in December, Jordan hopes to continue their work in supporting and advocating for the LGBTQ community. They are also leaving an open spot for a future student who may be just the right fit to help lead Huespring through its next stage.
"When I first had the opportunity to be a graduate assistant I wasn't even sure what being a graduate assistant meant, and what I was getting into, but I am really glad I took that opportunity and decided to run with it. To other students I would say getting involved at the university and getting involved with professors – outside of the classroom – is just so invaluable."
About the University of Nebraska at Omaha
Located in one of America's best cities to live, work and learn, the University of Nebraska at Omaha (UNO) is Nebraska's premier metropolitan university. With more than 15,000 students enrolled in 200-plus programs of study, UNO is recognized nationally for its online education, graduate education, military friendliness and community engagement efforts. Founded in 1908, UNO has served learners of all backgrounds for more than 100 years and is dedicated to another century of excellence both in the classroom and in the community.
Follow UNO on Facebook, Twitter (X), Instagram, TikTok, LinkedIn, and YouTube.