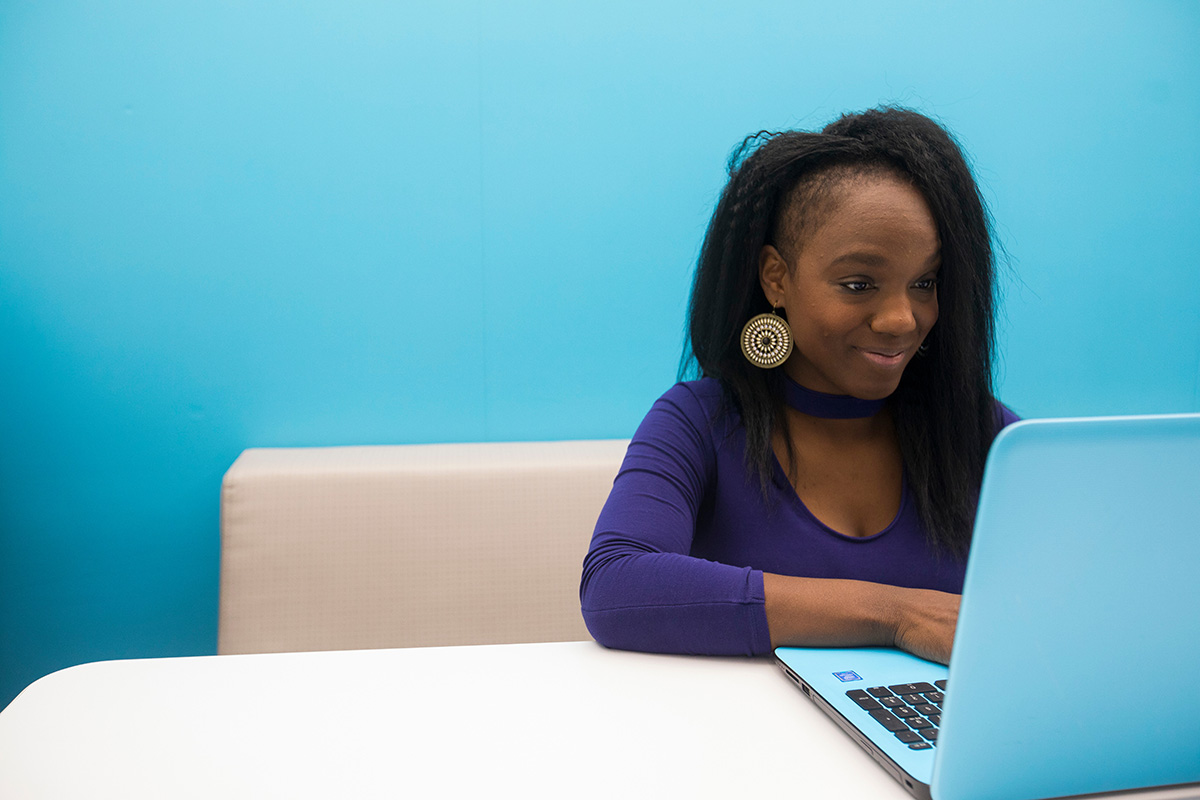 All applications for graduate admission at UNO start online at apply.unomaha.edu. UNO requires every applicant to have the following as a foundation, regardless of the academic program to which they are applying:
Baccalaureate degree from an accredited institution

Transcripts from all previously attended institutions

3.0 grade point average (GPA) on a 4.0 scale (applicants with a 2.7 GPA can be considered for provisional admission)

Proof of English language proficiency

(for those whose language of nurture is not English)

Minimal application fee
Depending on the academic program you've chosen to apply to, there may be other materials (like GRE scores, letters of recommendation, résumé or CV, and/or a statement of purpose) required for admission.
---
Standards
The standards maintained by the Graduate College and individual departments/schools ensure that applicants admitted to the university are well-qualified for graduate study and have a reasonable expectation of successfully completing a graduate program.
Standards for admission to doctoral degree programs are generally higher than those for admission to master's degree programs. In many degree programs, the number of applications received from qualified applicants for graduate study exceeds the number of applicants who can be accommodated.
In such cases, only the most highly qualified are admitted. The number of spaces available in various departments/schools is limited according to the availability of faculty and resources.
---
After You Submit Your Application
Upon submission, your application will be processed within 72 business hours. You can check the status of your application and/or any missing requirements by logging in to the application portal and viewing your checklist. Once your application is complete it will be forwarded to the department for review.
---
Graduate Admission Decisions
Once the department has made an admission recommendation, it can take the Office of Graduate Studies up to 72 business hours to review and process the recommendation. If you are admitted you will be notified via email and will see a status change on MavLINK.
Domestic, permanent resident, and H1B/H4 admits who have a U.S. address will also receive an official admission packet containing your admission letter and plan of study via postal mail. International students (F1 and J1) should watch their email accounts for additional instructions leading to I-20 issuance.
After admission, check your MavLINK account to review your To-Do List and any applicable holds that may prevent enrollment. International students with an F1 or J1 visa, please see the International Admissions page for additional information.
Notification of admission by a department/school, Graduate Program Chair, or faculty member is advisory only. Only the Dean for Graduate Studies has the authority to grant graduate admission.
---
Categories of Graduate Admission
If you have questions regarding the type of admission you received (unconditional, provisional, unclassified, non-degree), please review the Graduate Catalog for more information.