Past, Present, Future: The College of Education, Health, and Human Sciences
published: 2020/09/01
contact: Sam Peshek - University Communications
phone: speshek@unomaha.edu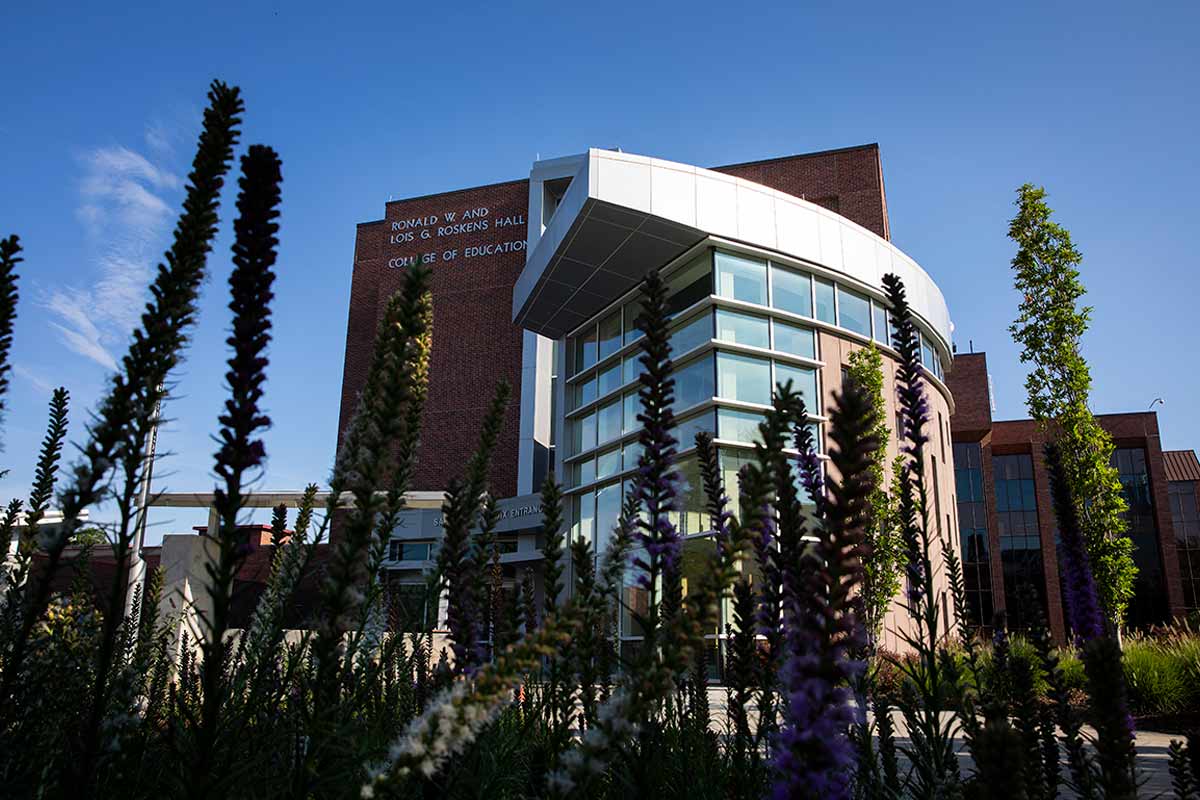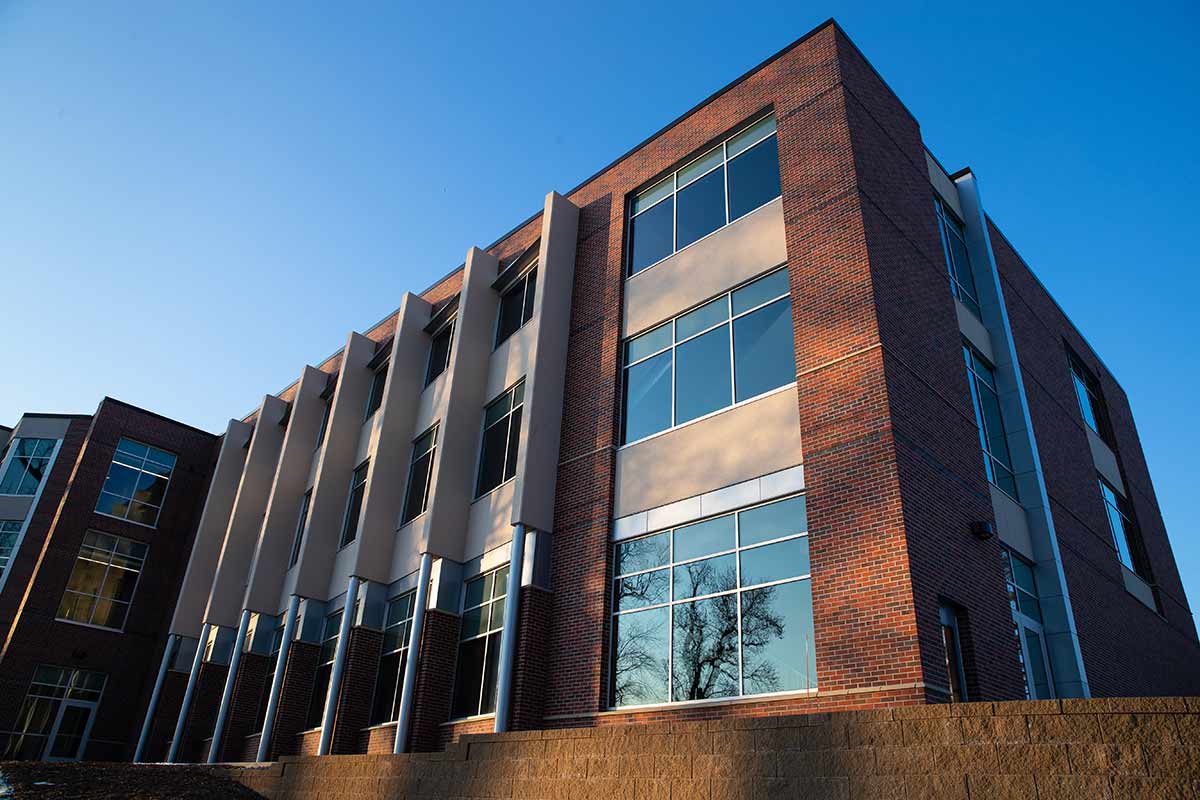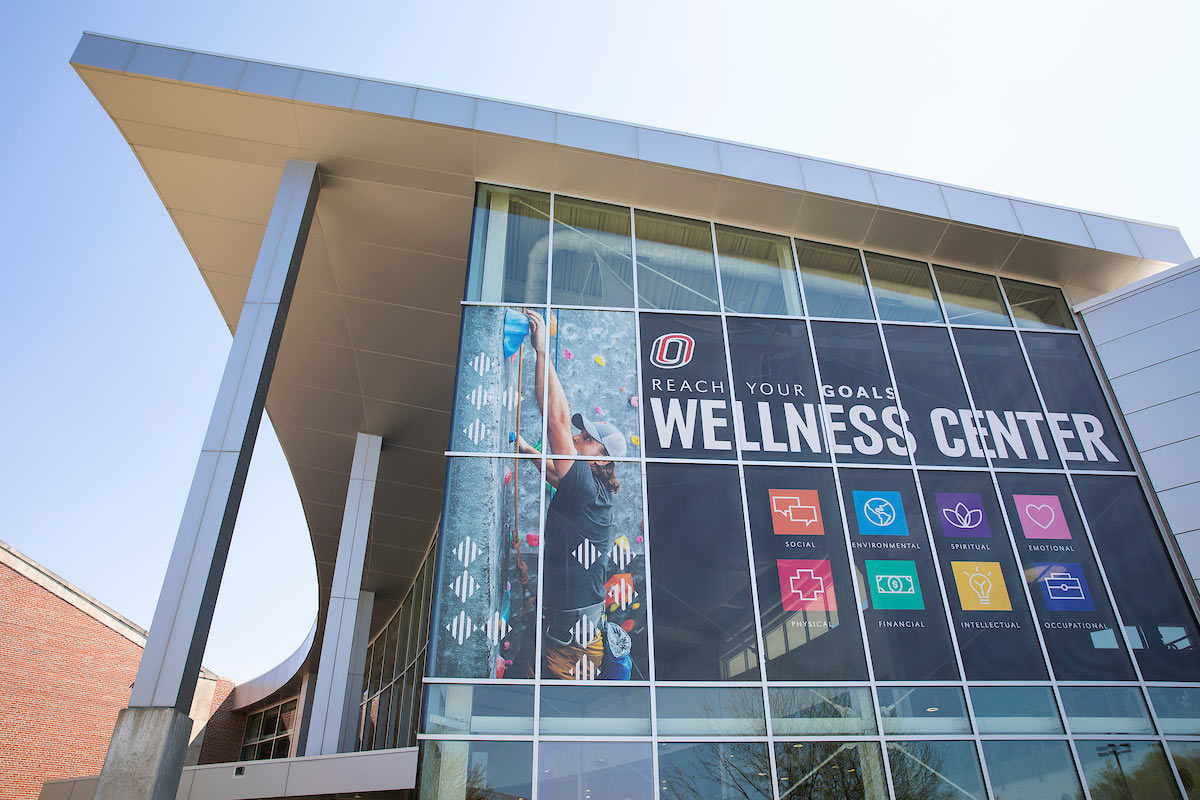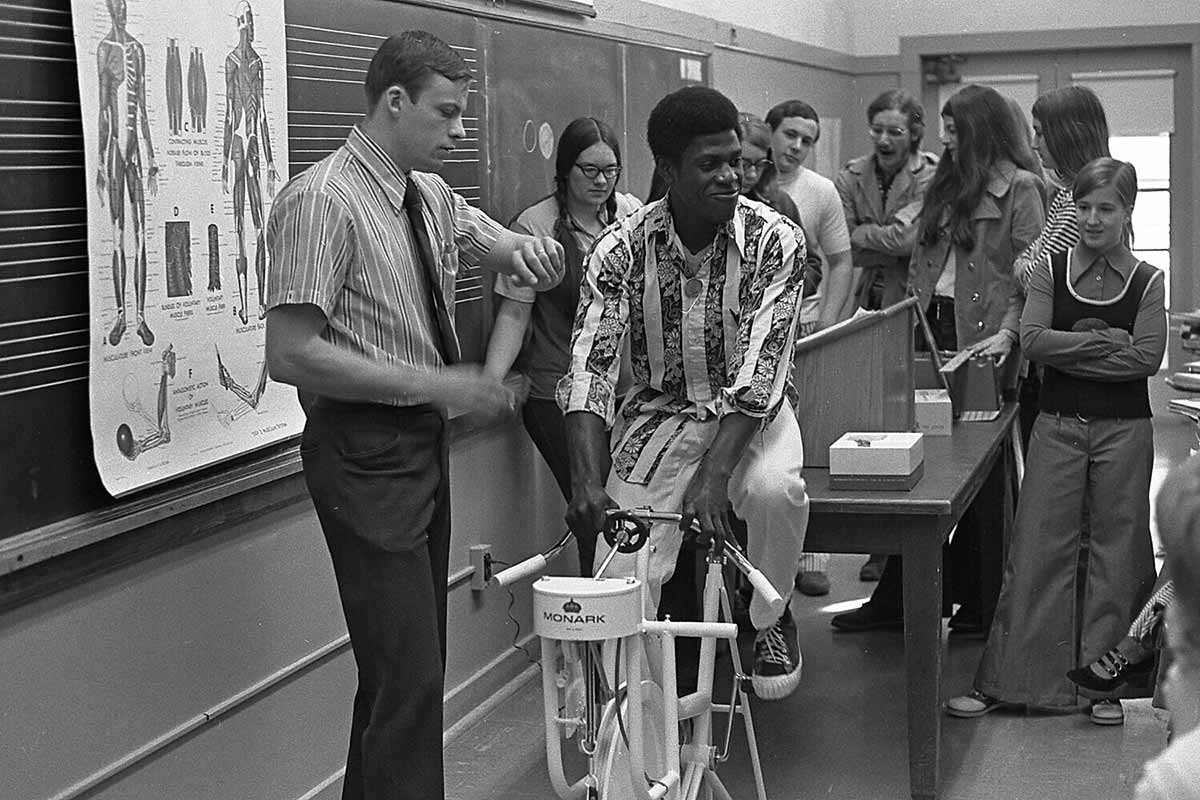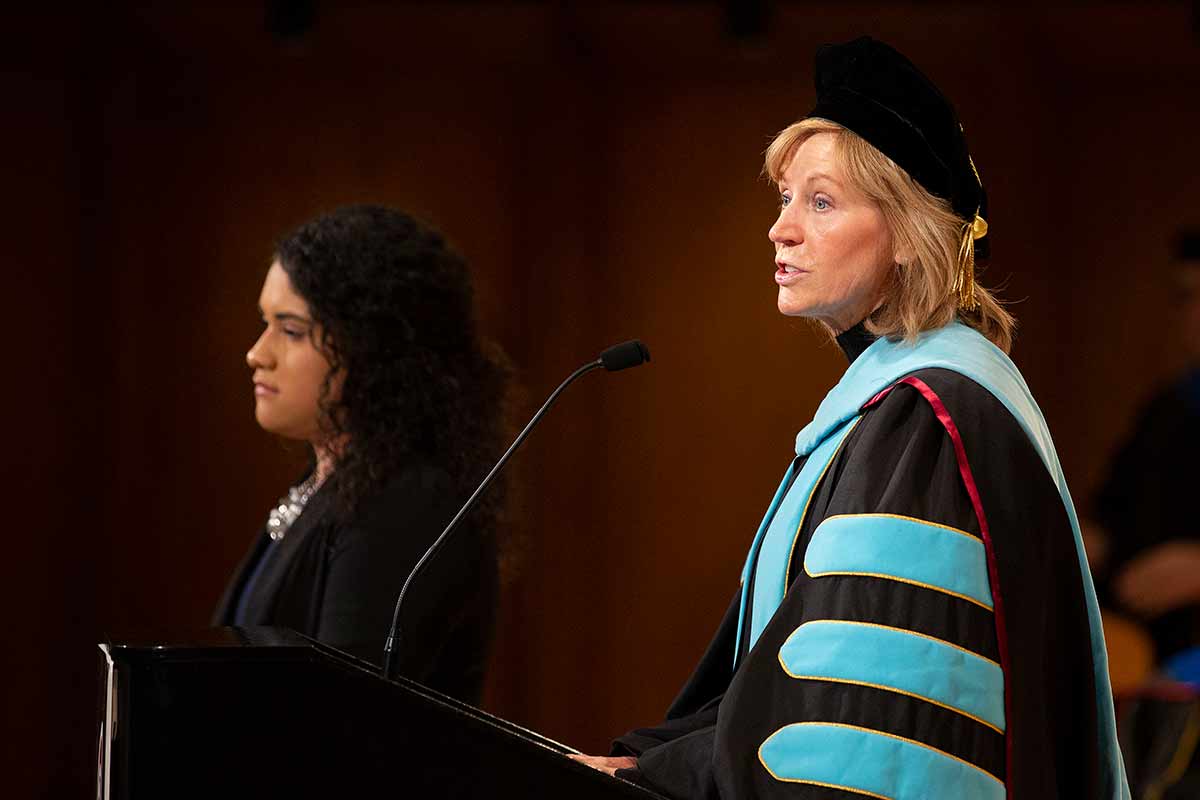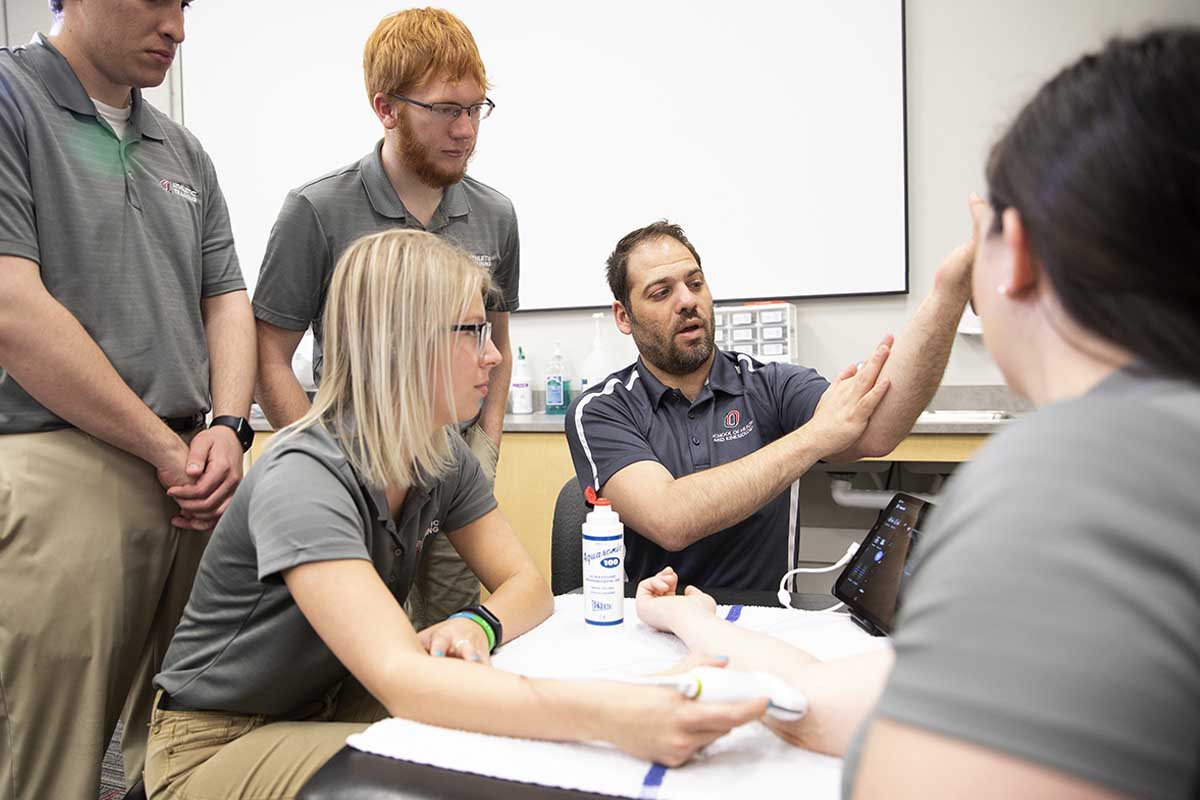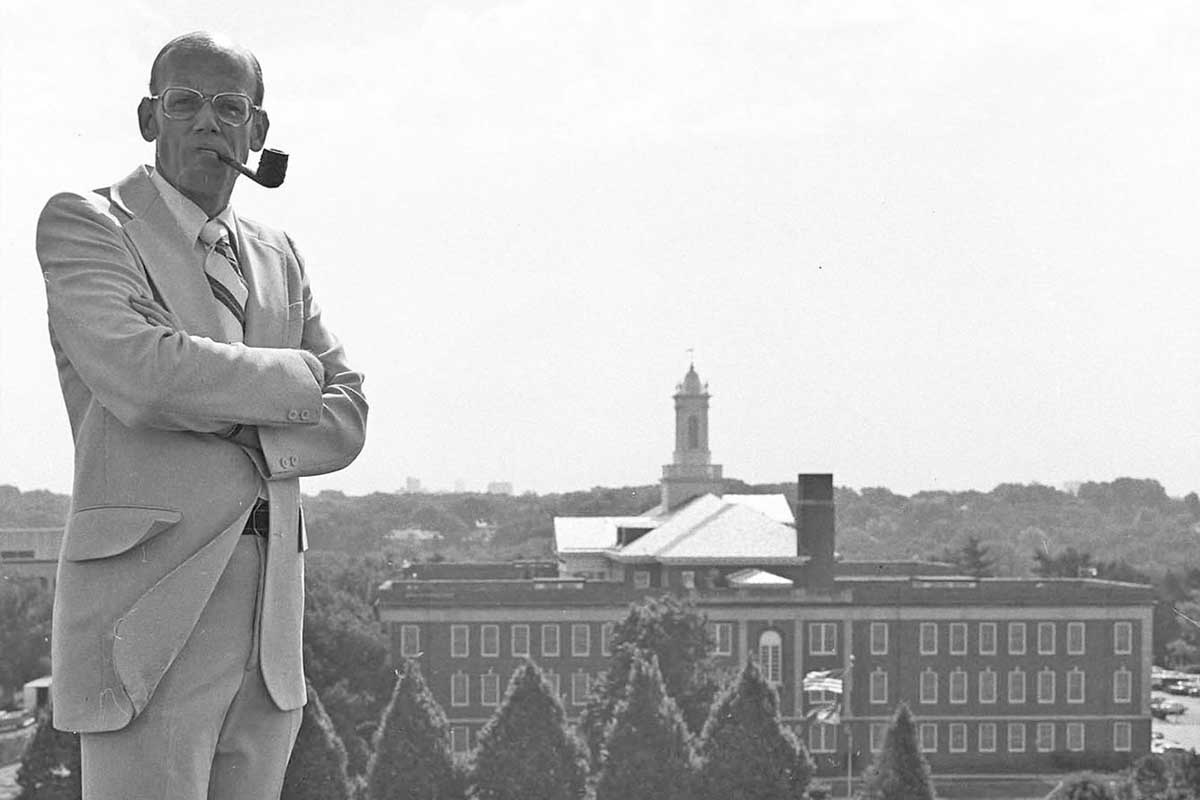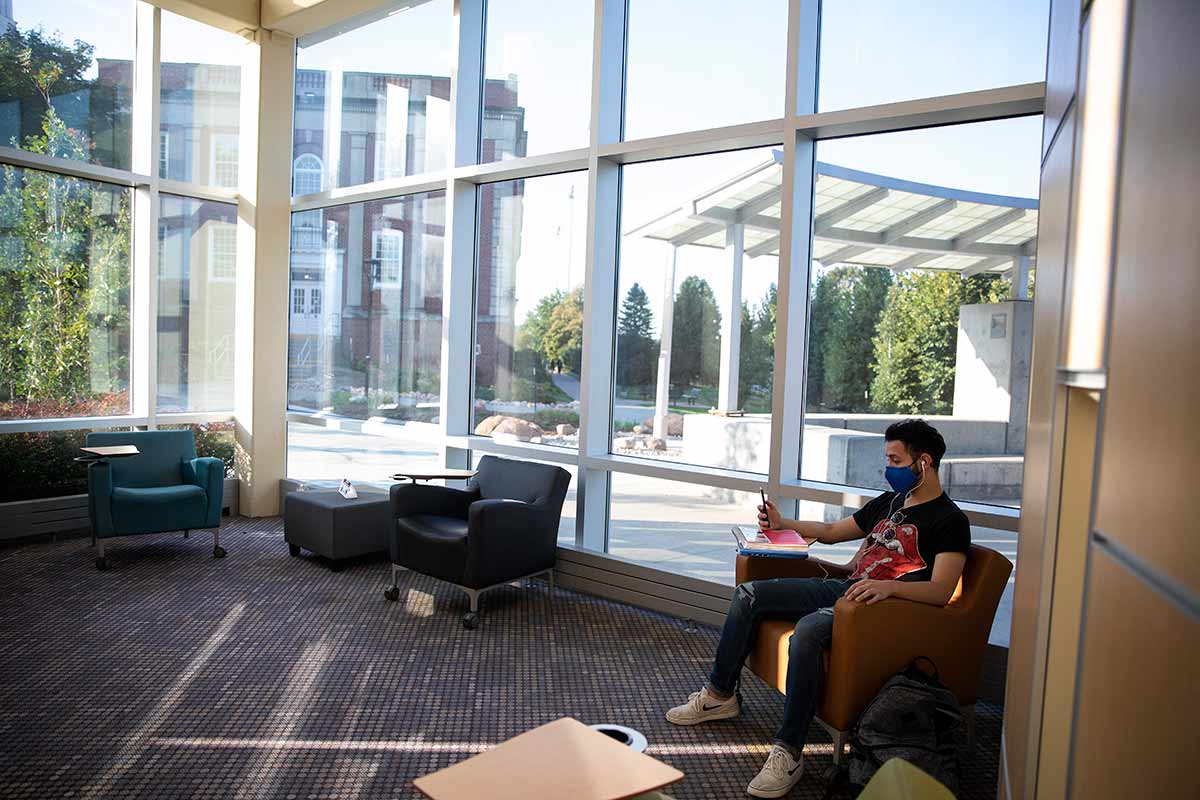 The University of Nebraska at Omaha (UNO) has undergone many changes since its founding in 1908 as a small, private theological seminary. Today, UNO doesn't just meet the needs of the city of Omaha and the state of Nebraska, but countries around the world, as well.
This summer, another step in that evolution took place when the College of Education changed its name to the College of Education, Health, and Human Sciences (CEHHS) – a new identity that honors the college's proud history of teacher education; reflects its current impacts in the biomechanics, health, and kinesiology fields; and sets its sights on a future dedicated to enriching the whole human experience.
How did we get here, and what lies in store? We asked those who know the college best:

The Past
CEHHS is a cornerstone of UNO with roots in the university's first teacher training program. The identity of the college that Mavericks know today picked up speed by 1950 when the then-University of Omaha Board of Regents approved the official formation of the College of Education.
In the years that followed, the college expanded to provide course offerings including elementary and secondary education; special education; speech-language pathology; sign language; and educational administration. However, the seeds of future evolutions appeared early on.
One of the professors who witnessed and guided the college's evolution from a teacher education-centric college into a hub for health and human sciences innovation was Kris Berg, Ed.D., an exercise physiologist who joined the Physical Education Department in 1971, which included just four faculty members at the time.
Berg told the UNO Magazine in 2013 that "when I came here, there wasn't a lab. There was a classroom with a broken-down treadmill that you had to hand-crank."
Berg, developed and directed UNO's Exercise Physiology Laboratory and Fitness Center for decades. He said community collaboration was at the core of everything the college did, and gave him the inspiration he needed.
"I thought the mission of serving the community was sound, and it's a major reason I decided to stay here," Berg said.
Berg indicated there was a groundswell of support from his faculty peers, students, and members of the Omaha community, including then-Chancellor Ronald Roskens – who Berg said was interested and supportive enough that he came to the lab each year for a treadmill EKG/V02 max test. Later, Berg said, Chancellor Del Weber allowed him to study cardiovascular risk factors in children and adults – a novel area of research at the time.
Berg's team was able to develop research collaborations with six departments at the University of Nebraska Medical Center in the 1970's through the 1980's that continued to broaden in the ensuing years. In his more than 40-year career at UNO, Berg said one of his proudest moments was the approval of a Ph.D. program in exercise science.
"I never, never heard a naysaying word," Berg said. "For everything I ever wanted to do, I was encouraged. Our department chair, Dick Flynn, was instrumental in opening doors and obtaining financial support."
Thanks to this support, by 1980, the modest department was able to grow from "nothing" to one that had a state-of-the-art laboratory in the School of Health, Physical Education and Recreation (HPER) Building. Following a renovation 30 years later, the space continues to be a research leader into how common diseases are linked to exercise, and how exercise can mitigate their impacts.
"Society is always changing, and the COVID-19 crisis is a good example. Changing people's habits and getting them to make lifestyle changes is difficult, but education is certainly vital in the process. Encouraging people to exercise in a technological age is difficult and challenging. New ideas are needed, and we see many already being used."
Berg's work, and the work of a continually growing roster of exercise physiologists, have helped pave the way for the college's identity today: a pipeline for Nebraska's educators and a cutting-edge research hub that expands and tests our understanding of wellness.

The Present
From 1950 to 1971 the CEHHS was housed in Arts & Sciences Hall, but then moved to Kayser Hall, which it called home for 40 years before moving to its current building – Roskens Hall - in 2011.
Led by current CEHHS Dean Nancy Edick, Ed.D., Roskens Hall underwent a physical transformation in 2013 that proved to be pivotal to the college's future. She credited overwhelming donor and community support for bringing the renovation project to fruition, which included one of the finest STEM Education spaces in the country. Edick said it was an important early step in helping the college establish a nationwide reputation for STEM education.
"Our classrooms were equipped with cutting-edge technology which allowed us to prepare our students for a rapidly changing world, whether it be in the P—12 educational space, speech language pathology, or counseling. With over 50 percent of educators in the metro area, and over 33 percent statewide having at least one degree from UNO, we have an awesome responsibility to stay on the cutting edge of educator preparation and Roskens Hall has allowed us to do that."
The college made another leap in 2014 with the construction of the Biomechanics Research Building – the first dedicated on-campus research facility in the university's history. Additional space was added in 2019 to accommodate rapid growth of UNO's biomechanics program, a labor of love led by Nicholas Stergiou, Ph.D., who became inspired to study the field as a UNO student in the 1990s and now leads the Division of Biomechanics and Research Development.
Also in 2014, Biomechanics secured a $10.1 million COBRE grant, the largest research grant in UNO's history up to that point, Biomechanics has since added to that total with another $10.3 million grant in 2019 and dozens of other grants for life-changing research such as affordable prosthetic devices, gait rehabilitation, fall prevention, cardiovascular biomechanics, and more.
"Biomechanics is a relatively new science and UNO is fortunate to have one of the top biomechanists in the world, Dr. Nick Stergiou, leading our work," Edick said. "We not only have an academic program in biomechanics, with undergraduate and graduate degree opportunities; we have a research and development center in biomechanics that is one of the finest in the world."

The Future
More than 70 years of near-constant evolution and innovation have brought in a steady flow of awards and millions of dollars in external funding. In addition, new academic programs have contributed to enrollment growth. However, there is still room to grow, and the more inclusive name will provide opportunities to do so.
"We have a growing Athletic Training program that is partnering with Biomechanics in new and exciting ways," Edick said. "The opportunities for growth in Public Health, as well as Health Promotion offer promise. And we're supporting the dynamic changes in higher education by launching an online master's degree in Student Affairs."
One of the professors at the center of this is Adam Rosen, Ph.D., who is housed in the School of Health & Kinesiology and has significant collaborations with faculty in the Department of Biomechanics. He sees, on a daily basis, how UNO's programs and facilities stack up against peer institutions on a national level.
"I would put the training our graduates receive in athletic training, kinesiology, and biomechanics up against any of the large, traditional programs," Rosen said. "One huge advantage other programs don't have is the city of Omaha, which provides the perfect backdrop for UNO."
Rosen said Omaha serves as a second campus for athletic training students, with peers and joint clinical sites across the city in athletic departments at UNO, Creighton University, College of St. Mary, Bellevue University, Iowa Western Community College, as well as in hospitals at Nebraska Medicine, OrthoNebraska, Children's Hospital & Medical Center and more than a dozen area high schools.
"If there is a major sporting event in or around Omaha, our students are on the sidelines, in the dugouts, on the field, or in the clinic preventing injury or treating and rehabilitating those athletes and their injuries."
Although Rosen has been with the university for a relatively short time, he says the name change to CEHHS may be one of the biggest leaps forward the college has taken in its history.
"This name change is particularly impactful for the handful of health professions programs at UNO, the majority of which are housed in CEHHS including Athletic Training, Public Health, and Counseling and Speech Language Pathology," Rosen said. "Between these academic programs, their research and engagement, as well as the groundbreaking scholarship emanating from throughout the college, particularly in the School of Health and Kinesiology and Department of Biomechanics, the name change will propel us forward towards academic excellence."
About the University of Nebraska at Omaha
Located in one of America's best cities to live, work and learn, the University of Nebraska at Omaha (UNO) is Nebraska's premier metropolitan university. With more than 15,000 students enrolled in 200-plus programs of study, UNO is recognized nationally for its online education, graduate education, military friendliness and community engagement efforts. Founded in 1908, UNO has served learners of all backgrounds for more than 100 years and is dedicated to another century of excellence both in the classroom and in the community.
Follow UNO on Facebook, Twitter (X), Instagram, TikTok, LinkedIn, and YouTube.