New Semester Guide
A resource for all Mavericks as the Fall 2021 semester gets underway.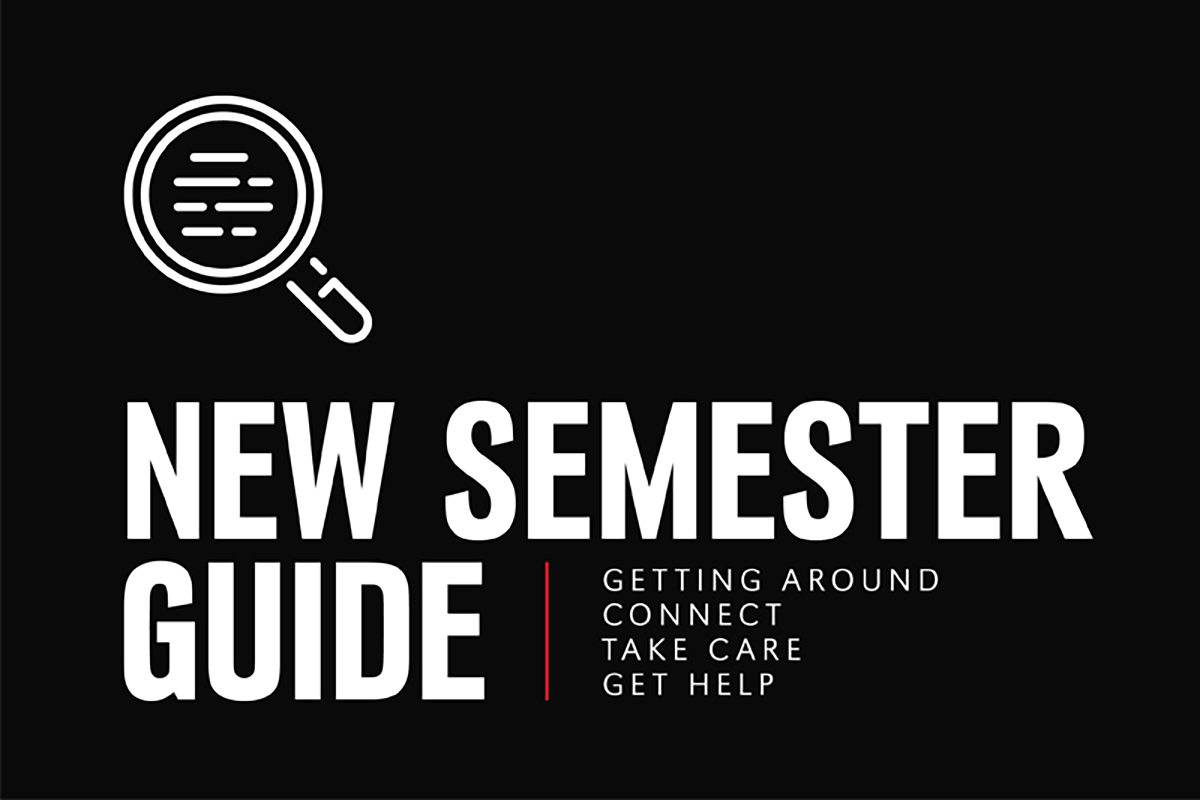 Mavericks,
With the start of the 2021-2022 academic year and Fall 2021 Semester upon us, it is important to make sure you have all the information and resources you need to be successful.
Whether it's supporting each other as a Maverick family; being an advocate for UNO's mission and values; or just showcasing your Maverick Spirit as we return to more on-campus operations and activities we want to make sure you have the resources, information, and tools you need to start the new semester.
For those who are new to UNO, welcome!
For those who are not new to UNO, but new to campus, welcome!
For those who are returning to campus for the first time since last year, welcome back!
Please know that we see you, you are welcome here, and we are in this together.


---
Navigating the New Semester Guide
Each of you has a unique and important reason for being a member of our Maverick family. To help you in achieve those goals, the UNO New Semester Guide provides a quick refresher to help you get around campus and the city; connect with other Mavericks; take care of yourself; and get help you may need along the way.
If you have questions about anything you read, please call the UNO MavIGATION Station at 402.554.2800 to get connected with someone who can help. And be sure to follow UNO's social media accounts on Facebook, Twitter, Instagram, YouTube and LinkedIn.


Jump to section:
---
What is a Maverick?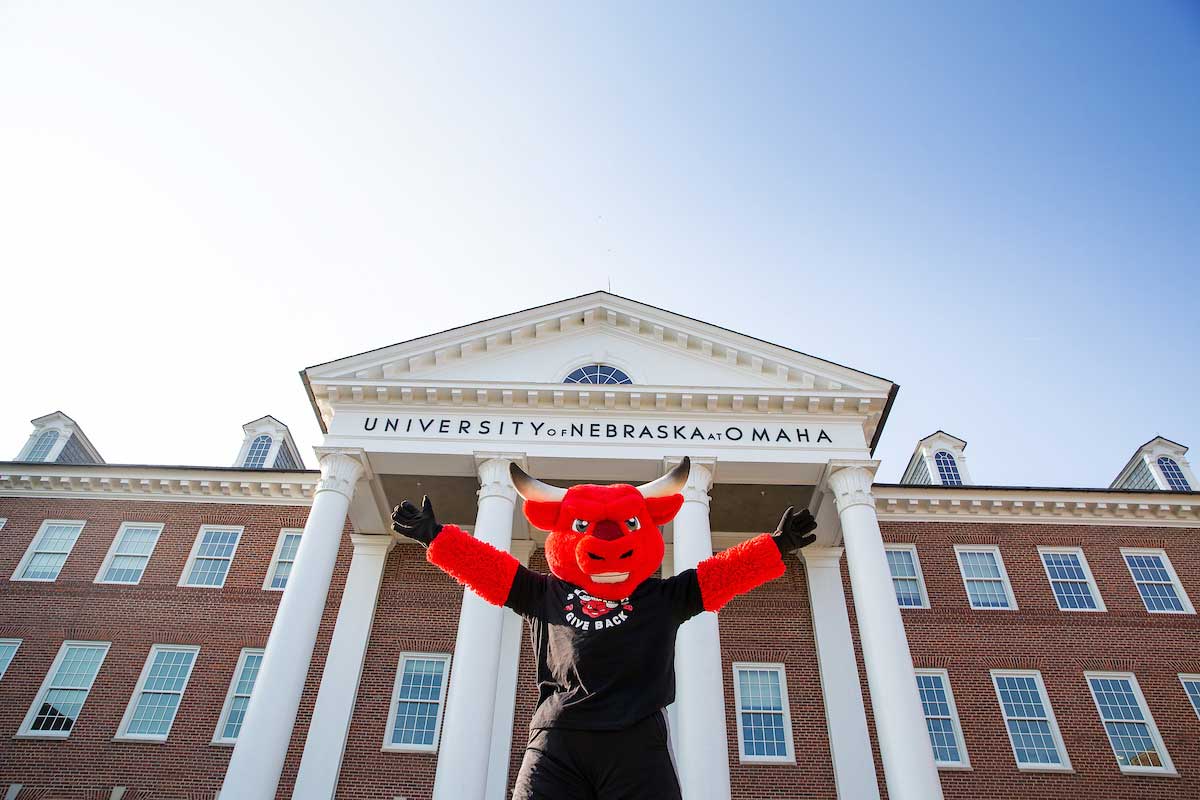 As a part of the Maverick family you are joining a campus community of independent thinkers willing to work a littler harder, a little longer, challenge assumptions, and look at new ways of doing things. We support excellence, engagement, inclusion, discovery, integrity and - above all - Maverick Spirit.


Mavericks are innovators; 41% of our students are first generation.


Mavericks are trailblazers; 25% of our students come from underrepresented communities.


Mavericks are local; 80 of Nebraska's 93 counties are represented in our student body


Mavericks give back; more than 343,000 hours of Maverick support supported the community last year


Mavericks are everywhere; there are more than 114,000 living UNO graduates across the world.


Mavericks are champions; in 2021, UNO's 256 student-athletes achieved a cumulative GPA of 3.56
---
Getting to Know Chancellor Li
Chancellor Joanne Li became the 16th Chancellor of the University of Nebraska at Omaha on July 1 of this year.
Coming from Florida International University, Chancellor Li is a strong advocate for student success with a track record of engagement, enrollment growth, retention, and post-graduate success.
She is the first woman of color to serve as UNO chancellor and the first Asian-American in the history of the University of Nebraska system to hold an executive leadership role.


---
COVID-19 Guidance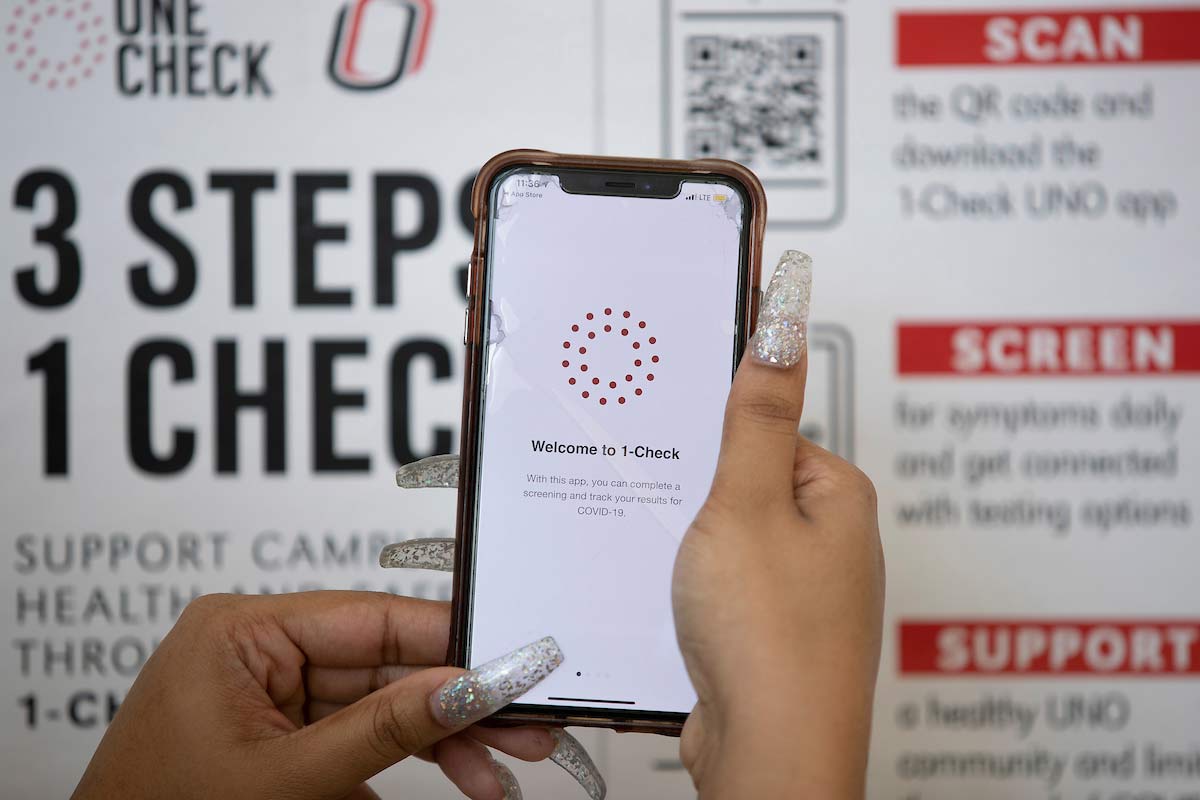 One of the most important things we can do as a Maverick community is to take steps to keep ourselves and each other safe.
Please bookmark the Maverick COVID Response website for the latest information and make sure to review these recently announced recommendations and related FAQs.
Also, be sure that you are using the 1-Check UNO app to monitor any COVID symptoms you may have.
Above all else, please be sure to be kind, respectful, understanding, and flexible this semester as the information around COVID-19 is fluid. Our enemy is COVID, not each other.
As the semester gets underway, be sure to familiarize yourself with these important elements of current UNO COVID guidance:
---
Discover and Explore Our Campus, Otherwise Known as Omaha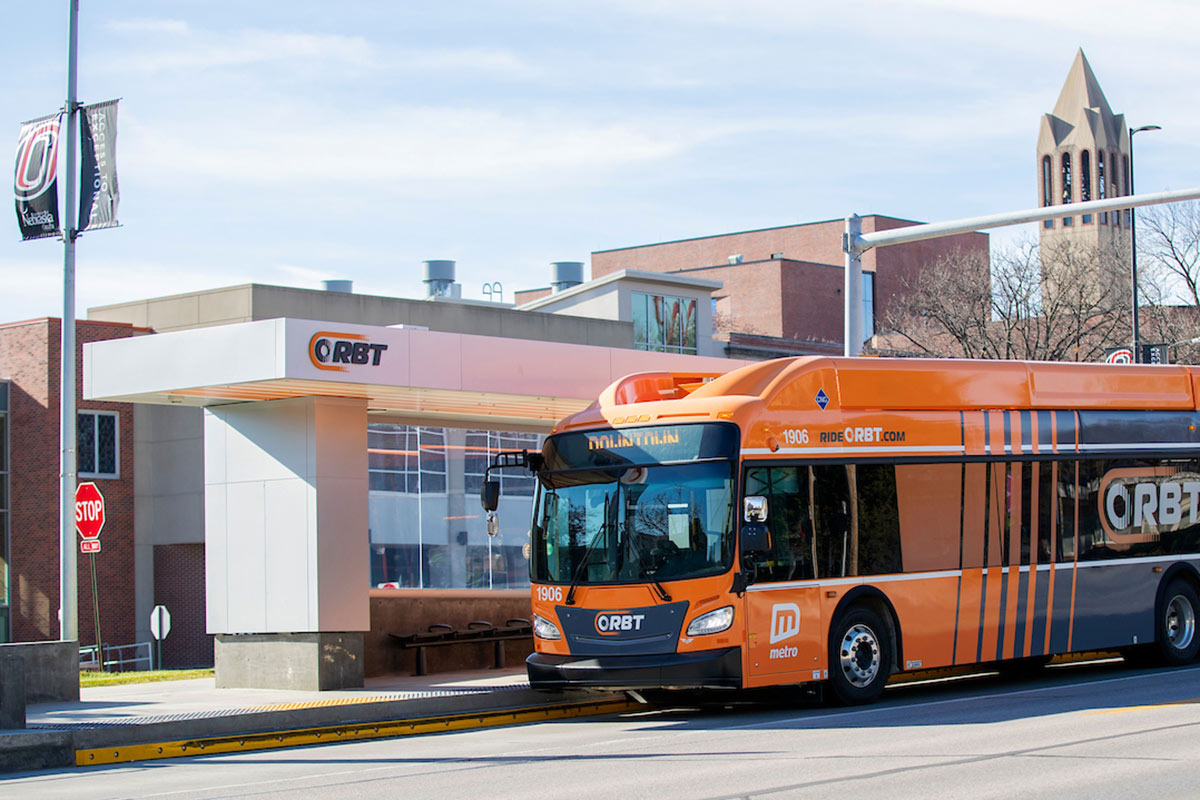 As a premier metropolitan university, UNO is an integral part of the Omaha community. Whether your are a lifelong Omahan or you are new to the city, take the opportunity to learn more about why UNO is Omaha's university.


Many Ways to Get to (and from) Campus - Through partnerships and a focus on sustainability, there are a wide variety of ways to help you travel - from taking the bus to riding a scooter. Be sure to plan ahead and give yourself enough time to make your way to and from campus in the first week.

Information on Campus Buildings and Maps - New to campus? Check out our Buildings and Maps page to learn where things are on campus, what they offer, a how long they've been a part of our campus!


Parking Permit Information - Need to get to campus in your own vehicle? Make sure you have a parking permit! There are many options to fit your need and schedule.

Barbara Weitz Community Engagement Center - A one-of-a-kind facility on the UNO campus dedicated to community outreach, collaboration and access.

Service Learning Academy - Support for UNO faculty members and students who want to their coursework beyond the classroom and apply their knowledge in service to the community.

Aksarben Village - A historic neighborhood with dozens of food and entertainment options, including Baxter Arena, home to UNO hockey, basketball and volleyball.

Elmwood Park - Stretching from UNO's Dodge Campus to Scott Campus, Elmwood Park is a great place to job, study, or just spend time outdoors.

Dundee - Located to the north of UNO's Dodge Campus, the Dundee neighborhood is home to historic homes, great food and the Dundee Theatre, featuring free access for students the first Monday of each month.

Memorial Park - Home to luscious green space and monuments honoring fallen service members from World War II, Korea and Vietnam.

Blackstone District - Home to a variety of local businesses, the Blackstone District is located next to the University of Nebraska Medical Center between 41st and 37th Streets.

Midtown Crossing - An Omaha destination for food, shopping, entertainment and more. Located just up the street at 33rd and Dodge Streets.

Old Market - A popular tourist destination and shopping district with endless opportunities for entertainment.

Benson - The Old Market's quirky cousin with plenty of nightlife options for music, food and locally-owned shops.
---
Connecting on Campus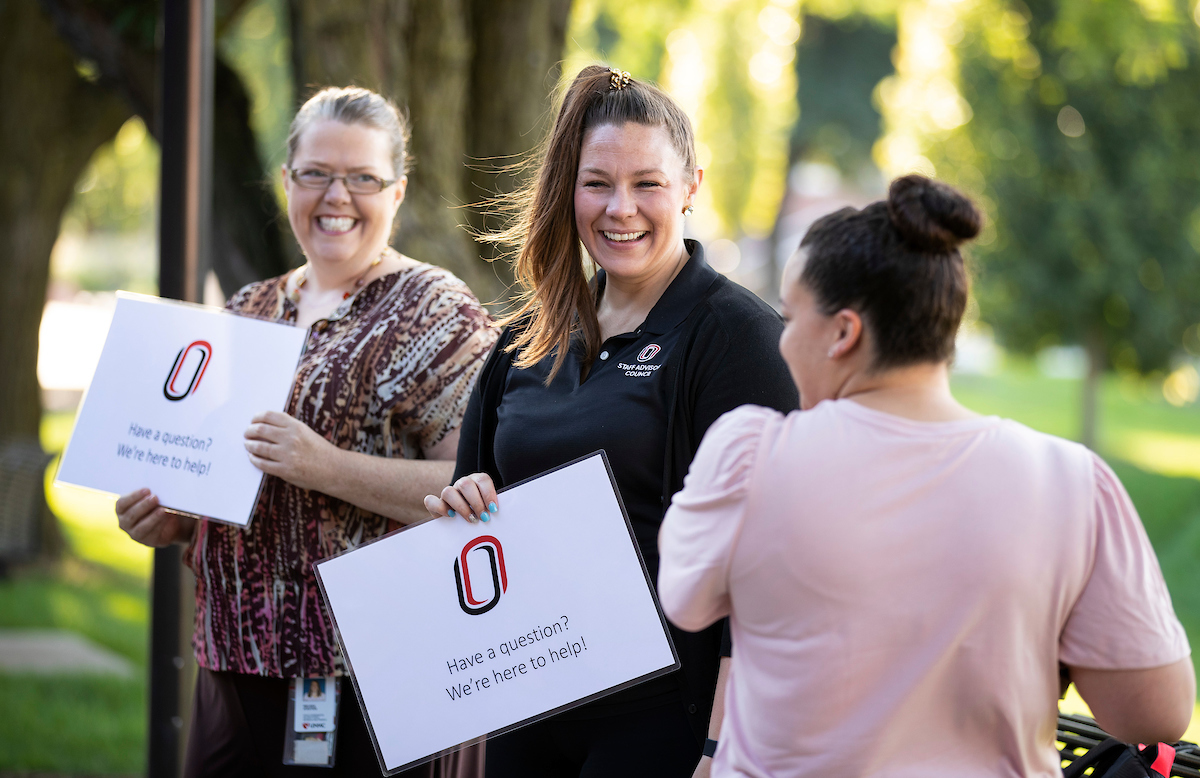 The first week of classes can be an exciting opportunity to meet new people, explore new opportunities, and get engaged with your community. Here are some important resources to help get you started as you navigate the new semester.


---
Taking Care of Yourself
Make use of these campus resources to ensure that you are saying well mentally, physically, academically, and professionally.


Nebraska Medicine UNO Health Center - A UNO-based clinic with a range of services offered and access to students, faculty, and staff.

Counseling and Psychological Services - Professional and confidential counseling services offered on campus.

Faculty-Staff Employee Assistance Program - The FSEAP provides complementary counseling services for employees to discuss struggles with stress, finances, work-life balance, and more.


Ombuds Services - The Ombuds staff assists students, faculty, and staff members with informal conflict resolution and problem-solving, navigating difficult situations, and advocacy for fair processes and fair treatment.


Public Safety - Offering a range of services to keep everyone at UNO safe. Call 402.554.2911 for an emergency.

Title IX - Providing a private and confidential space to report any issues of sex-based discrimination or assault. Be sure to complete your required Title IX training as well!

The Wellness Center and Campus Recreation - State of the art facilities and programming open to campus and the community.

Maverick Food Pantry - A resource for Mavericks dealing with food insecurity. Located in the Barbara Weitz Community Engagement Center.
---
Getting Help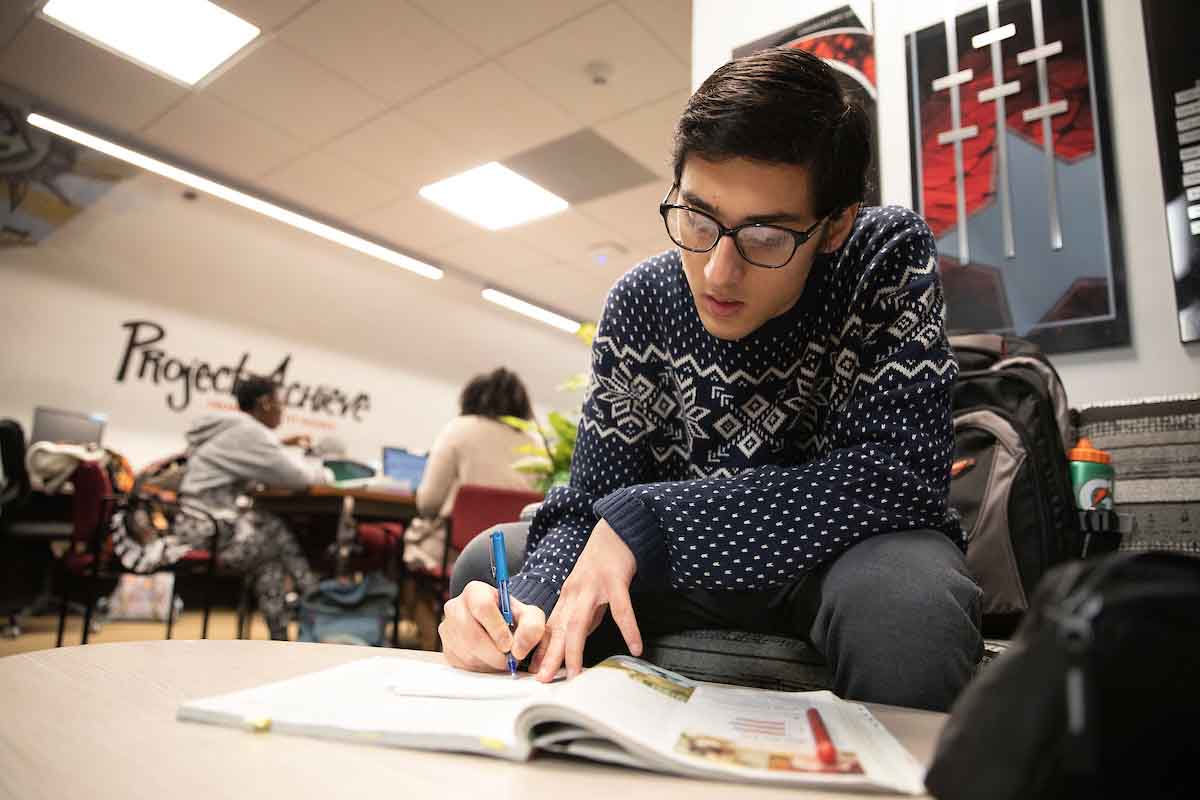 Everyone needs a helping hand once in a while and there are a variety of resources available for our students, faculty, and staff, to be successful in the new year.
Student Support Services
Employee Support Services
Center for Faculty Excellence - The CFE provides important professional development resources, events, and funding for both faculty and staff.

Employee Benefits FAQ - A collection of information and answers to important questions about insurance, retirement plans, and the Employee & Dependent Scholarship Program.


Firefly - The employee interface tool to access paycheck information, request time off, and annual benefits enrollment information.


People Are Everything - A platform to allow employees to celebrate each other through a variety of e-cards, points that can be redeemed for gifts, and enjoy a streamlined nomination process for Employee of the Month and KUDOS applications.


Re-Imagining U - UNO employees can now register for courses through Re-Imagining U, a collaborative employee training and development program between UNO and UNMC.
About the University of Nebraska at Omaha
Located in one of America's best cities to live, work and learn, the University of Nebraska at Omaha (UNO) is Nebraska's premier metropolitan university. With more than 15,000 students enrolled in 200-plus programs of study, UNO is recognized nationally for its online education, graduate education, military friendliness and community engagement efforts. Founded in 1908, UNO has served learners of all backgrounds for more than 100 years and is dedicated to another century of excellence both in the classroom and in the community.
Follow UNO on Facebook, Twitter, Instagram, LinkedIn, and YouTube. 
Contact Us
If you have a story idea, news tip, or other question, please email the UNO News team at unonews@unomaha.edu.