Fall Parking and Transit Updates
Recent updates from UNO Parking and Transit Services.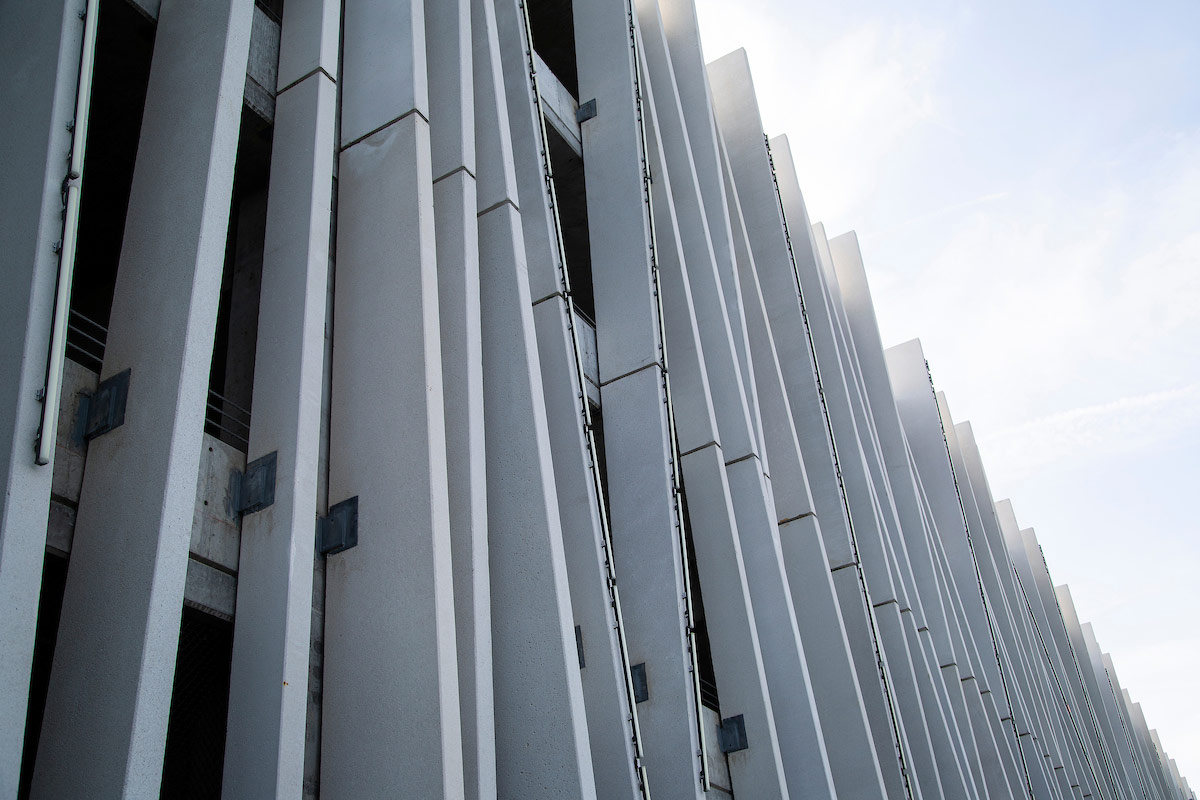 The following are important updates regarding parking and campus shuttle service for the start of the Fall 2023 semester.
You can also explore the many ways to get to campus, including MavRIDE - a partnership with UNO Parking and Transit Services, UNO Student Government, and Omaha Metro to provide bus rides at no cost with a MavCARD. With stops located conveniently near campus, you can avoid some of the congestion from commuting.
Navigate the updates
Open Parking Through Aug. 20
Campus will observe open parking from Tuesday, Aug. 1, until Sunday, Aug. 20 to allow time for individuals to review permit options, to ask questions about permits, and for the purchase of that permit. Permits are not required during open parking. Find out more about open-parking and scheduled enforcement at the Parking Enforcement Schedule website.
Annual and Fall Permits Now On Sale
There will be no increase in student or faculty/staff permits for the 2023-2024 academic year.
Permit Rates
Rates can be found on the Permits page of the Parking and Transit Services website.
Purchasing Permits
Parking permits for the 2023-2024 academic year will be available for purchase through MavPARK at 8 A.M. on Tuesday, Aug. 1. Some permits have limits and will go off sale once those have been reached.
If you aren't sure which permit type is right for you, please call Parking and Transit Services at 402.554.7275 and they can help walk you through your options based on when you plan to be on campus.
Permits Required Aug. 21
Permits will be required beginning Monday, Aug. 21. Remember that your permit information includes your license plate's state and number, and your vehicle's make, model, and color. If these change at any time, reach out to Parking and Transit Services as soon as possible to update your information. This is especially important this year as the state of Nebraska has been issuing new plates with new numbers.
Give Yourself Extra Time
The first three weeks of classes are the busiest time for pedestrian and vehicle traffic, so make sure that you are building in extra time to get to campus; secure a parking space or hop on a shuttle; and find where you need to go before you need to be there.
Not Sure Where You Can Park?
View this guide from Parking and Transit Services or check out the campus parking maps. One important resource you can use is the UNO Shuttle Tracking app, which will let you know how far out a shuttle is from its destination.
Make Use of the Shuttle System
Remember that you can easily move between Dodge and Scott campuses by using a campus shuttle.
New Routes and Stops
Multiple shuttle routes will be merged together into two main routes, the "Durango" route and the "Maverick" route.
The "Durango" route will service Scott Court, Scott Crossing/Scott Hall, and the Criss Library. Two new stops will be added to this route at Maverick/University Village and the Milo Bail Student Center.

The "Maverick" route will service Mammel Hall, the Pacific Parking Garage, and the Criss Library. A new stop will be added to this route at the Peter Kiewit Institute.
More information on other shuttle services including Morning Service, Evening Service, Friday Service, Limited Service, and Scheduled ADA service can be found on the
Shuttle Services page
.
How to Contact Parking and Transit Services
UNO Parking and Transit Services is located just south of the Pacific Parking Garage on the UNO Scott Campus and can also be reached by phone at 402.554.7275 or by email at unoparking@unomaha.edu.
Be sure to watch your emails and look for campus newsletters, which have timely updates.
Updates and changes, including traffic impacts, will also be shared on the Parking and Transit Services website, as well as their Facebook and Twitter accounts.