Connect. Take Care. Get Help. A Reminder of Campus Resources
UNO stands ready to assist the Maverick community - at any time - with important resources for students, faculty, and staff because we hear you, we see you, and you are welcome here.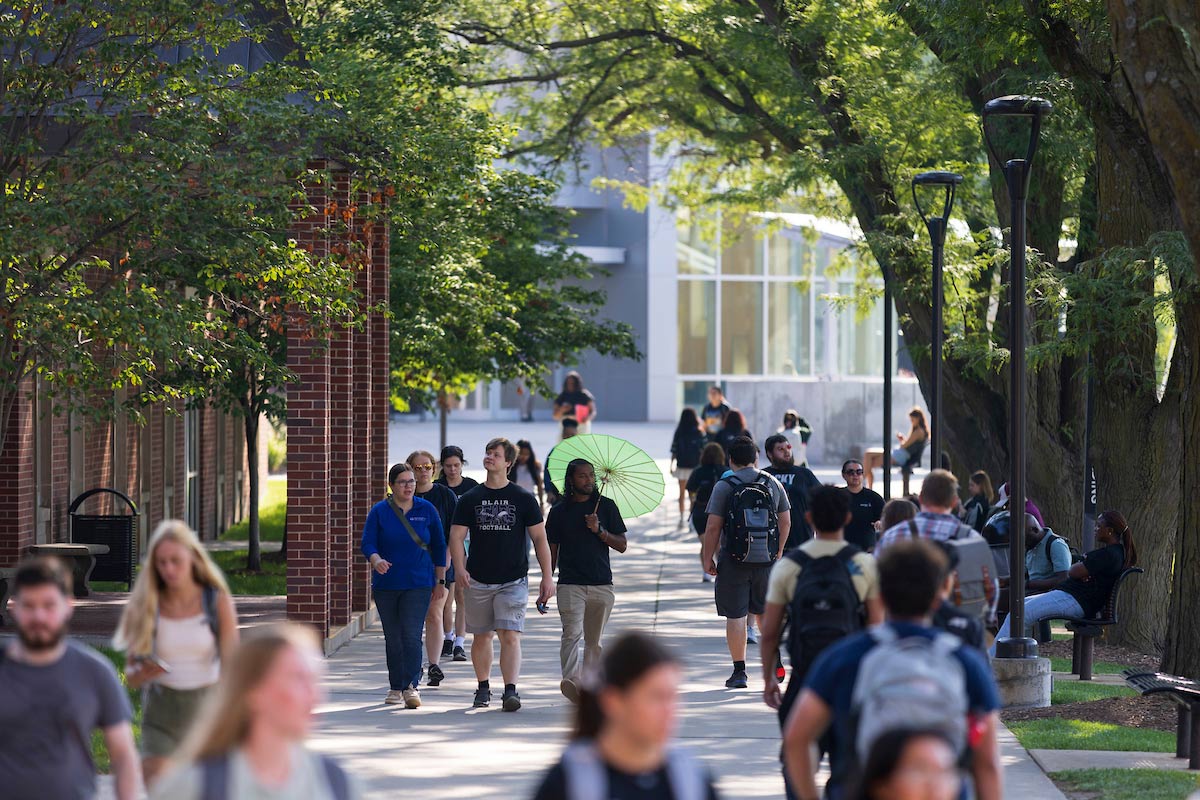 As we are faced with challenges, whether they be personal, professional, social, or economic, it can oftentimes feel like we are alone or that we lack the resources to deal with feelings of stress, anxiety, fear, and overall wellness.

This is why, throughout the year, the University of Nebraska at Omaha (UNO) reminds the UNO community about important resources for students, faculty, and staff. We encourage Mavericks to "Connect. Take Care. Get Help" when they need support.
If you, or someone you know, is looking for support or ways to share their thoughts, feelings, and questions, the UNO campus community stands ready to help. Do not hesitate to reach out to any of the following campus resources, if needed.
Need academic support? Explore these resources or make an appointment with your advisor. The Semester Guide is also a helpful refresher of tips and tools to support you.
Counseling and Psychological Services (CAPS)
CAPS Services are available to ALL enrolled (in person or online) UNO students. Please call 402.554.2409 or stop by H&K 101 to schedule an appointment or to learn more about our services. Counseling appointments are available on both Dodge and Scott campuses.
Please remember that students have access to a mental health professional after hours, on weekends, and holidays by contacting 402.554.2409 and pressing 2.
The national suicide and crisis lifeline number is #988, or text START to 741.741.
Health and Wellness Coaching
If you are unsure whether you need counseling or want help on a non-urgent matter that is affecting your overall well-being, consider a UNO Health & Wellness Coach. To request Health and Wellness Coaching please fill out the Health and Wellness Coaching Request Form. If you have questions, please reach out to unohealthcoach@unomaha.edu.
On-campus support groups are also available.
Faculty and Staff Employee Assistance Program (FSEAP)
UNO has contracted with Best Care Employee Assistance Program to provide confidential counseling and referral services to benefit-eligible Faculty and Staff and their eligible dependents.
The national suicide and crisis lifeline number is #988.
Ombuds Services
The Ombuds staff assists students, faculty, and staff members with informal conflict resolution and problem-solving, navigating difficult situations, and advocacy for fair processes and fair treatment. If you have a concern, the university Ombuds are here to help.
Gender and Sexuality Resource Center
The mission of the Gender and Sexuality Resource Center is to foster and promote equity, access, and inclusion for all genders and sexualities through education, resources, advocacy, and activism.

This office provides specific programs and services for UNO women, lesbian, gay, bisexual, queer spectrum, trans spectrum, intersex, asexual, two-spirit, non-straight, and gender non-conforming (LGBTQIA2S+) peoples, and survivors of interpersonal violence.
Department of Public Safety
UNO's Department of Public Safety is committed to providing students, staff, faculty, and guests with prompt, courteous, and professional services. If you or someone you know is in a dangerous, life-threatening situation, call 402.554.2911.
Maverick Food Pantry
The Maverick Food Pantry offers healthy, organic, and culturally sensitive food and personal hygiene products to members of the campus community. Requests for food packages can be submitted through an easy online form.

Looking to donate items to the Maverick Food Pantry? They are now accepting non-perishable food items and individually packaged toilet paper and paper towels. Items can be donated to the food pantry by scheduling an appointment. Please email unomavfoodpantry@unomaha.edu for an appointment time.
Additional Resources
Additional resources for wellness initiatives can be accessed through the Student Life and Human Resources websites.
Key Support Services
Questions
If you have questions about support or wellness services, please use the following contacts:

Student Success – 402.554.3523
Human Resources – unohr@unomaha.edu
About the University of Nebraska at Omaha
Located in one of America's best cities to live, work and learn, the University of Nebraska at Omaha (UNO) is Nebraska's premier metropolitan university. With more than 15,000 students enrolled in 200-plus programs of study, UNO is recognized nationally for its online education, graduate education, military friendliness and community engagement efforts. Founded in 1908, UNO has served learners of all backgrounds for more than 100 years and is dedicated to another century of excellence both in the classroom and in the community.
Follow UNO on Facebook, Twitter, Instagram, TikTok, LinkedIn, and YouTube.