ISSUED: (Tuesday, February 19, 2019 14:00 PM)
SEVERE WEATHER ANNOUNCEMENTS
All evening classes for Feb. 19 (5 P.M. and after) have been canceled. All on-campus classes and activities for Feb. 20 have been canceled.
More Information
CLOSE

X
International Student Advising
New Students - Review the checklist for Getting Started at UNO or Getting Started in ILUNO
How can International Advising help me?
UNO's international student advisers have many years of experience in advising students from all over the world; if you have a problem or a question, just ask - they have probably resolved a similar issue before.
It is helpful if you read these web pages thoroughly so that you fully understand your legal obligations and other important notices regarding your education and your stay in the United States. Check back frequently for updates and important reminders. If you don't find the answer to your question here, call 402.554.2293 or stop by Arts and Sciences Hall 241 to make an appointment.
Remember that international student advisers are not your academic adviser. For guidance on choosing a course of study or enrolling in the proper courses, or to clear an advising hold on your registration, contact the academic advisor in your college or department. If you don't know who your academic advisor is, check out the contacts for your college at UNO's Academic Advising portal.
You can also check out the Welcome Guide for international and domestic students to prepare for life as a UNO Maverick!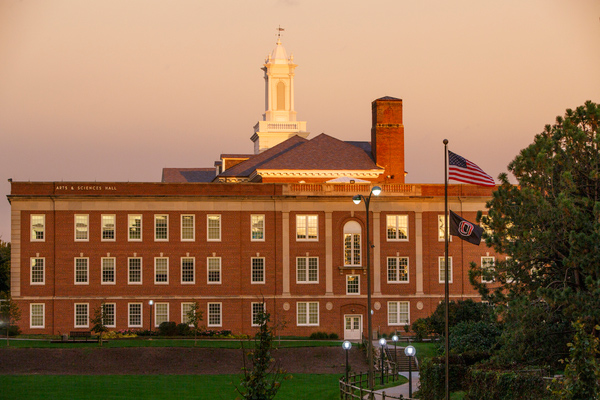 Don't forget to:
Give us copies of all immigration documents - DS-2019, Form I-20, Passport, Visa, and I-94

Renew your passport before it expires

Keep your immigration documents up-to-date

Maintain full-time status and attend your classes all semester. Full-time registration (12 credits for undergraduates and 9 credits for graduates) is required. International Advisors must terminate SEVIS records when students are not registered full-time anytime between the second and fourth week of the Fall or Spring semesters.

Update your address in MavLINK or in ASH 241 within 10 days of moving

Meet with your academic advisor to plan classes and check MavLINK to see the date and time when you can enroll

Provide us with documentation if you change your legal name or visa status

Check your e-mail, this website, and our newsletters to stay informed
Our Campus. Otherwise Known as Omaha.
The University of Nebraska does not discriminate based on race, color, ethnicity, national origin, sex, pregnancy, sexual orientation, gender identity, religion, disability, age, genetic information, veteran status, marital status, and/or political affiliation in its programs, activities, or employment. Learn more about Equity, Access and Diversity.
scroll to top of page