International Student Advising
New Students - Review the checklist for Getting Started at UNO or Getting Started in ILUNO
Immigration Updates - Visit the Immigration Updates Page for the most recent updates
Frequently Asked Questions (FAQ's) - Visit Frequently Asked Questions for helpful information
How can International Advising help me?
UNO's international student advisers have many years of experience in advising students from all over the world; if you have a problem or a question, just ask - they have probably resolved a similar issue before.
It is helpful if you read these web pages thoroughly so that you fully understand your legal obligations and other important notices regarding your education and your stay in the United States. Check back frequently for updates and important reminders. If you don't find the answer to your question here, call 402.554.2293 or email unointladvising@unomaha.edu.
Remember that international student advisers are not your academic adviser. For guidance on choosing a course of study or enrolling in the proper courses, or to clear an advising hold on your registration, contact the academic advisor in your college or department. If you don't know who your academic advisor is, check out the contacts for your college at UNO's Academic Advising portal.
You can also check out the Welcome Guidebook for international and domestic students to prepare for life as a UNO Maverick!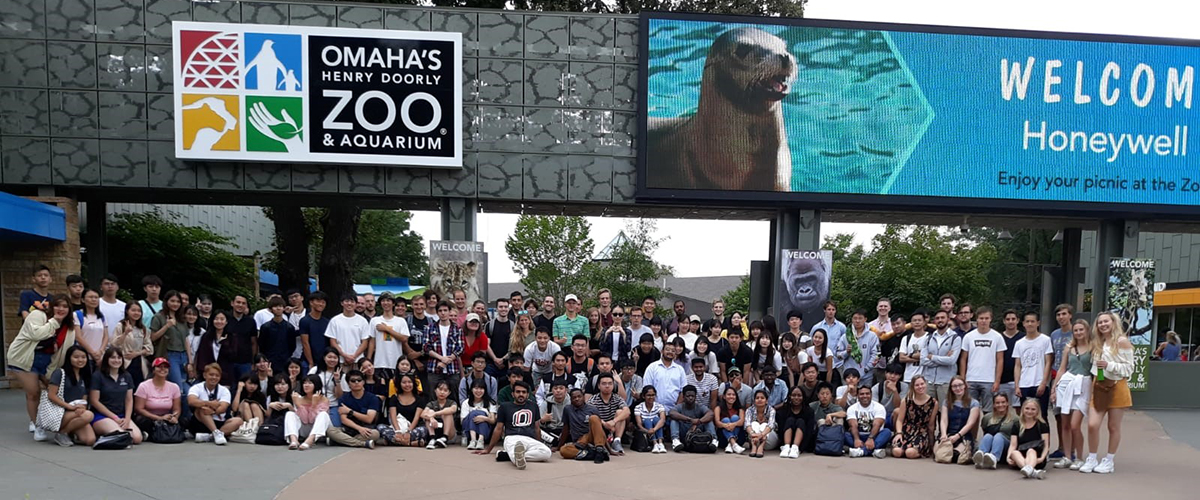 Don't forget to:
Use iGlobal to upload copies of all immigration documents upon arrival and anytime that you have new documents - this includes your DS-2019, Form I-20, Passport, Visa, and I-94.

Keep your immigration documents up-to-date by:

Keeping your passport valid at least six months into the future
Extend your I-20 or DS-2019 before it expires, if you are not finished with your program
Update your I-20 anytime that something changes such as your major, level of study, funding, legal name, etc...

Maintain full-time status and attend your classes all semester. Full-time registration (12 credits for undergraduates and 9 credits for graduates) is required. International Advisors must terminate SEVIS records when students are not registered full-time anytime between the second and fourth week of the Fall or Spring semesters.

Update your local/current address in MavLINK upon arrival in the U.S. and within 10 days of moving.

Meet with your academic advisor to plan classes and check MavLINK to see the date and time when you can enroll each semester.

Provide us with documentation if change your visa status.

Check your e-mail daily and this website frequently to stay informed