Finish the Semester Strong
A resource for all Mavericks as we finish the Fall 2022 Semester.
published: 2022/10/17
contact: Office of Strategic Marketing and Communications
email: unonews@unomaha.edu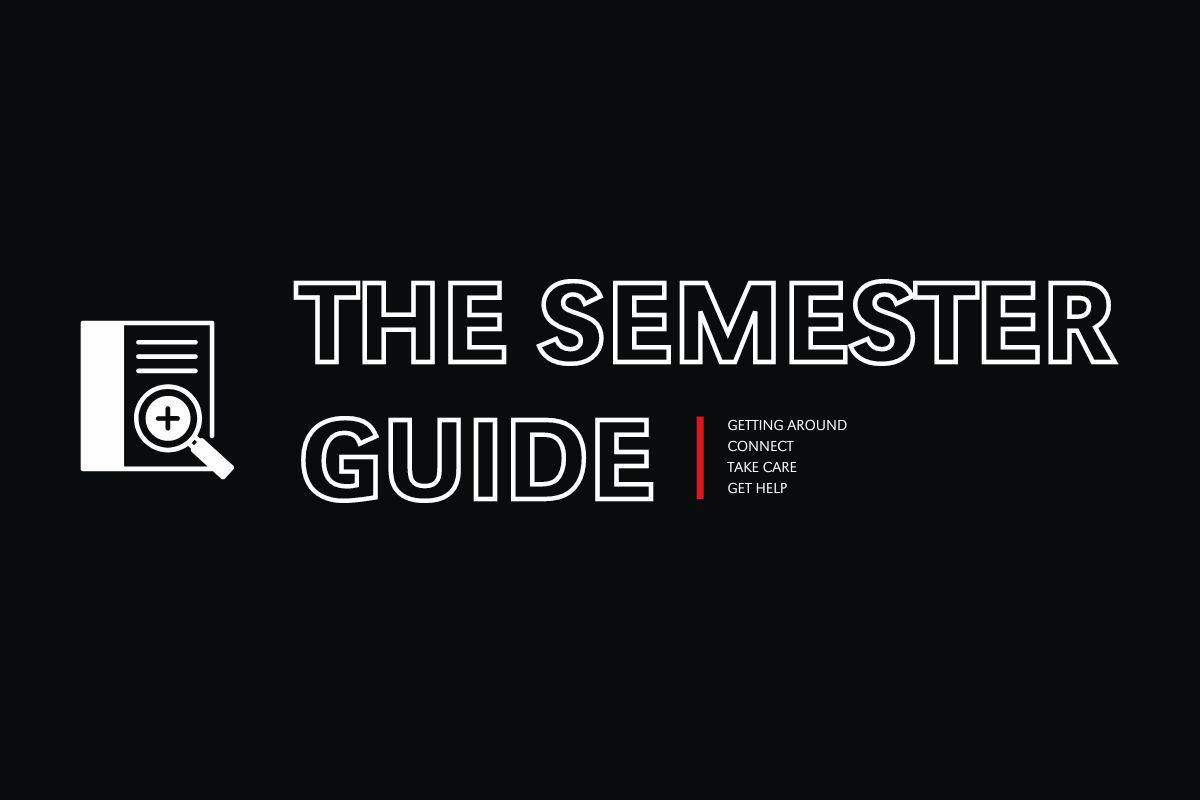 You're halfway through the Fall 2022 Semester!

Here's a quick reminder of all the opportunities that are available to you on campus, online, and in our community.

Have a question not answered here? Call the UNO MavIGATION Station at 402.554.2800 or use our virtual assistant on the UNO homepage to get connected with someone who can help.

Have a great semester, Mavs!
Navigate this guide:
Top Three Things to Do Now to Finish Strong
Here are three things you can do to set yourself up for success into 2023.
Struggling in a course or need some clarification on end of year assignments? Connect with your instructor during their office hours.

Looking to stay on track or get a jump start on spring? Make an appointment with your academic advisor to answer any questions you have about your fall classes and prepare for enrollment.

As we are faced with challenges, whether they be personal, professional, social, or economic, it can oftentimes feel like we are alone or that we lack the resources to deal with feelings of stress, anxiety, fear, and overall wellness. Explore these great on-campus resources or request a call from a case manager.
Finding What You Need
Not sure where to find what you need? Here are some important campus offices that can help get you started.
Can't make it to campus? Reach out by email or phone.
Academic Advising: Eppley Administration Building 115
Career Services: Milo Bail Student Center 113
402.554.3672 | unoacdc@unomaha.edu
Eppley Administration Building 109
402.554.2324 | unocsa@unomaha.edu
Milo Bail Student Center Second Floor
402.554.2220 | unomavcardservices@unomaha.edu
Eppley Administration Building 103
402.554.2327 | unofinaid@unomaha.edu
Eppley Administration Building 100
402.554.2648 | unopublicsafety@unomaha.edu
NOTE: Make sure your information is accurate so you can receive UNOAlerts
Eppley Administration Building 105
402.554.2314 | unoregistrar@unomaha.edu
Taking Care of Yourself and Others
We take the health and wellness of our campus community seriously. We encourage all Mavericks to "Connect. Take Care. Get Help" when they need support.
Physical Wellness
Emotional Wellness
Staying emotionally well is just as important as our physical wellness. Don't hesitate to reach out to these resources if you need support:
Diversity, Equity, Access, and Inclusion
Every member of the UNO campus is a unique individual with diverse perspectives, cultures, experiences, and knowledge to share.
Learn more from UNO Chief Diversity Officer A.T. Miller and UNO Student Body President Tori Sims about the importance of full participation and engagement at UNO and how you can contribute to a welcoming, supportive campus for all:




Ways to Get Involved
It's not too late get involved on and off campus! Show off your Maverick Spirit through one or more of these exciting engagement opportunities on and off campus:
Tools and Tech
We've got you've covered with helpful tips about the most common tools you'll use in your classes. Confused about which tool to use? Below are the most common student tasks and the tech tool(s) to help you complete the task. Reach out to the MavTECH Help Center with any software or computer questions you have. Explore the UNO Online Learning site for additional resources and information.
What are you trying to do?

Tool to Use

Description

Support

Communicate with Instructors

UNO Email/Canvas Inbox

Canvas Announcements

Use your UNO email/Canvas inbox to communicate with your instructors, and check Announcements in Canvas for important course updates.

Attend Synchronous
Video Lectures or Office Hours

Zoom

Your instructor may use Zoom for live course meetings, weekly office hours, or recorded class sessions.

Recording Online
Presentations/
Screen Sharing

VidGrid

Zoom

VidGrid or Zoom can be used to record yourself and your screen (audio and video) for presentations, video responses in discussion boards, or group projects.

Zoom is best for recording synchronous discussions with groups; VidGrid is best for recording your screen or yourself for later annotations or editing.

File Sharing

OneDrive

Canvas

Use OneDrive or Canvas to share files with your instructor or classmates.

Collaborate with Group Members

Zoom

OneDrive

Set up a video or audio call using Zoom and share files with each other using OneDrive.

Upload Assignments and Check Grades

Canvas

MavLINK

For most courses, you'll use Canvas to upload assignments and check your grades. For final/official grades, you'll want to check MavLINK.

Quizzes and Exams

Canvas

Respondus

You'll access most quizzes/exams through Canvas. Some instructors will require you to use the Respondus lockdown browser for online proctoring. Use the Respondus support link to check if your hardware is compatible before testing begins.
Key Support Services
All of the support services you've grown accustomed to as a Maverick are also available to you remotely as well as in person. Check out the links below for information on how to access key services in-person and remotely, and where to get the help you need to stay on track at UNO.
Stay Connected to UNO
We're here to support you throughout the semester. For helpful resources and the latest news and events information, keep an eye out for the Bullseye hitting your inbox every Sunday evening and follow UNO's official social media accounts on Facebook, Instagram, LinkedIn, TikTok, Twitter, and YouTube.