Jim Kamm to Step Down as AVC of Business & Finance at UNO
published: 2023/08/29
contact: Brandon Bartling - Office of Strategic Marketing and Communications
email: unonews@unomaha.edu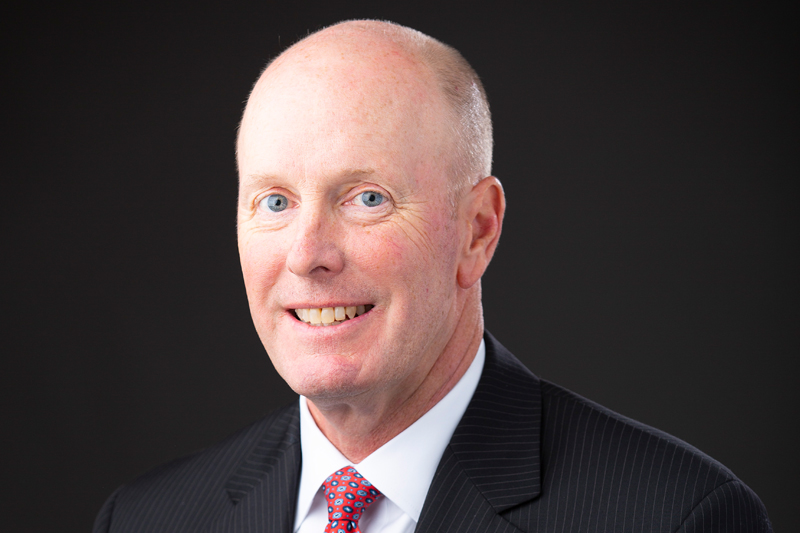 Jim Kamm, assistant vice chancellor for business and finance at UNO, will step down after being appointed State Tax Commissioner for the State of Nebraska.
Jim Kamm, who has served as the assistant vice chancellor for business and finance at UNO for four years, will step down from his role after being named state tax commissioner for the state of Nebraska.
Governor Jim Pillen announced Kamm's appointment via press release. Kamm will assume the role on Tuesday, September 5 after the Labor Day weekend. His last day at UNO will be Friday, September 1.
"The UNO community will miss Jim's leadership and financial expertise, but we recognize his significant impact on the university and, importantly, celebrate his heart for public service as he enters into a new role in Gov. Pillen's administration," Chancellor Joanne Li, Ph.D., CFA said.
During his four years at UNO, Kamm worked within the office of business and finance on a number of key initiatives. His work ensured that UNO was able to access $60.3 million across three rounds of Federal CARES Act funding, including $26.7 million directly made available to students, during the COVID-19 pandemic. He led an effort to move UNO Grants Accounting under UNO's Office of Research and Creative Activity, leading to a streamlined process for research grant applications and awarded funds.
Along with these efforts and overseeing a number of financial and operational departments at UNO, Kamm also played a key role in bringing national retail dining brands to UNO under a new dining services contract with Sodexo, enhancing shuttle services and routes, and optimizing parking services permits and operations.
Kamm was named to his position at UNO in July 2019 but also served as interim vice chancellor for business and finance in 2021 during a period of transition within the department. Previous to UNO, Kamm served in leadership positions at First Westroads Bank of Omaha and banks across the state, including First National Bank of Omaha.
In his place, Jessie Combs has been named interim assistant vice chancellor for business and finance. Combs currently oversees the controller's office, which is responsible for annual audits, providing financial accounting guidance to the university, cash and capital asset management, and other financial services. A Certified Public Accountant, Combs brings more than a decade of experience at UNO to the role along with previous experience as the controller for Midland University and with KPMG in Chicago, IL. She holds a master's degree in accounting from the University of Nebraska-Lincoln.
In addition, Donald Neal, Jr., financial strategy officer for auxiliary operations at UNO and senior tax director for the University of Nebraska System and Nebraska Medicine, will spend more time at UNO overseeing and providing leadership for auxiliary services. Neal was named to his role at UNO earlier this year.