Donald Neal, Jr. to Serve as Financial Strategy Officer for Auxiliary Operations
Neal will work with campus units to develop budget plans and financial strategies.
published: 2023/05/08
contact: Office of Strategic Marketing and Communications
email: unonews@unomaha.edu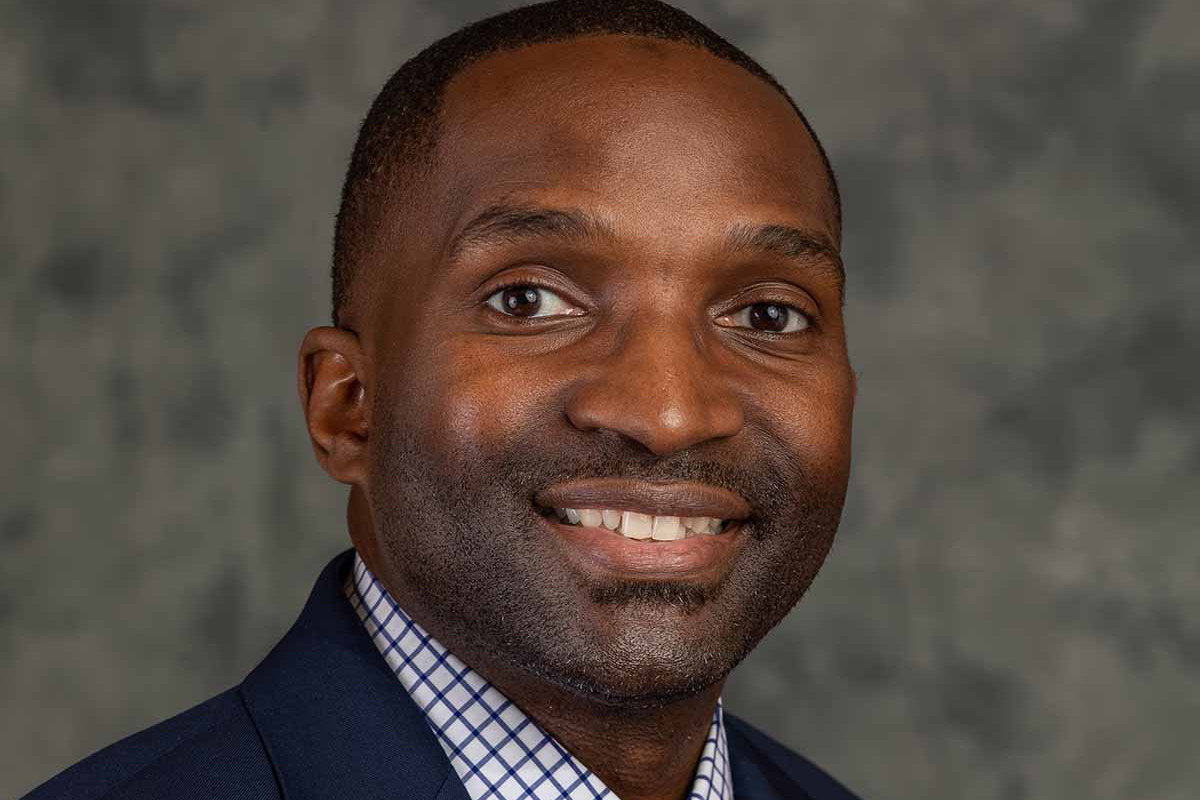 Donald Neal, Jr.
Donald Neal, Jr., will serve as the University of Nebraska at Omaha's Financial Strategy Officer for Auxiliary Operations, Chancellor Joanne Li, Ph.D., CFA announced today.
In the new role, Neal will partner with Vice Chancellor for Business and Finance Carol Kirchner, MBA, CPA, to provide strategic direction and leadership in developing budgets, business plans, and financial strategies to maximize the impact of UNO's revenue-generating units. Neal, who brings to UNO more than 18 years of public and private sector experience in areas that include financial accounting tax compliance, will work primarily with UNO athletics, campus housing, and micro-credentialing.
"Donald brings to UNO a unique mixture of skills and experiences that will help our auxiliary units reach their full potential," Li said. "He has a keen understanding that sound financial strategies will enable us to build a foundation for UNO to achieve its long-term goals. I am excited to see him get to work with our campus community."
Neal currently serves as the senior tax director for the University of Nebraska (NU) System and Nebraska Medicine, and will continue to serve in the role while supporting UNO Business and Finance. Prior to beginning his roles at UNO and the NU System, Neal served as senior tax manager and the Nebraska business unit lead for KPMG's Development and Exempt Organization tax practice. While at KPMG, he managed a list of clients in Nebraska, Iowa, Colorado, Florida, Alaska, and Missouri.
"Donald will be a fantastic asset to the Business and Finance team as we work with campus partners to enhance their financial processes and strategies," Kirchner said. "His ability to build relationships along with a passion for collaboration will serve our university well."
"I am thrilled to join the UNO community at a time where it is exploring new and innovative ways to serve students in Omaha and across the state," Neal said. "The energy surrounding the university and its goals make this an exciting opportunity."
Neal is a highly engaged member of the Omaha community, serving as a leader for KPMG Nebraska's Inclusion and Diversity Council and advisory member of the Greater Omaha Chamber of Commerce's Commitment to Opportunity, Diversity, and Equity (CODE) prior to joining the University. He also serves on several boards, including Siena Francis House, Children's Scholarship Fund of Omaha, and UNMC Board of Counselors.
Neal earned an MBA from Bellevue University, an undergraduate degree from the University of Nebraska-Lincoln where he competed for UNL's Men's Track and Field and Football teams and is an Enrolled Agent.