Fall 2022 Capstone Cup Results
The UNO CBA Capstone Cup is a semester-long competition compulsory for every student enrolled in the undergraduate strategy course, Corporate & Business Strategy. Students are placed in the role of a consulting firm and asked to digest a complex business problem, develop a creative and practical solution, and build a presentation that communicates their analyses and recommendations to a panel of judges. In fall of 2022, students were tasked with developing a strategic recommendation for Quantum Workplace.
The Final Case Brief - Quantum Workplace: Make Work Better Every Day
Headquartered in Omaha, Nebraska, Quantum Workplace is a human resources technology provider intent on helping organizations grow by providing them with the smartest employee engagement and performance software solutions. Since its founding in 2002, Quantum Workplace has been a pioneer of workplace solutions and has partnered with thousands of organizations to improve employee, team, and business success. Quantum Workplace offers three subscription-based software products to help organizations carry out their HR objectives, which are Engagement, Performance, and Intelligence. As Quantum Workplace looks to the future, its product suite, market position, and growth strategy must work together. As larger all-in-one HRIS companies attempt to enter the employee engagement software space and the projected demand for engagement and performance platforms persists, how can Quantum Workplace position itself for sustainable growth? Capstone Cup consultants have been tasked with developing a strategic recommendation for Quantum Workplace as it works to achieve its goals for growth for the future.
Congratulations to the Fall 2022 Capstone Cup Finalists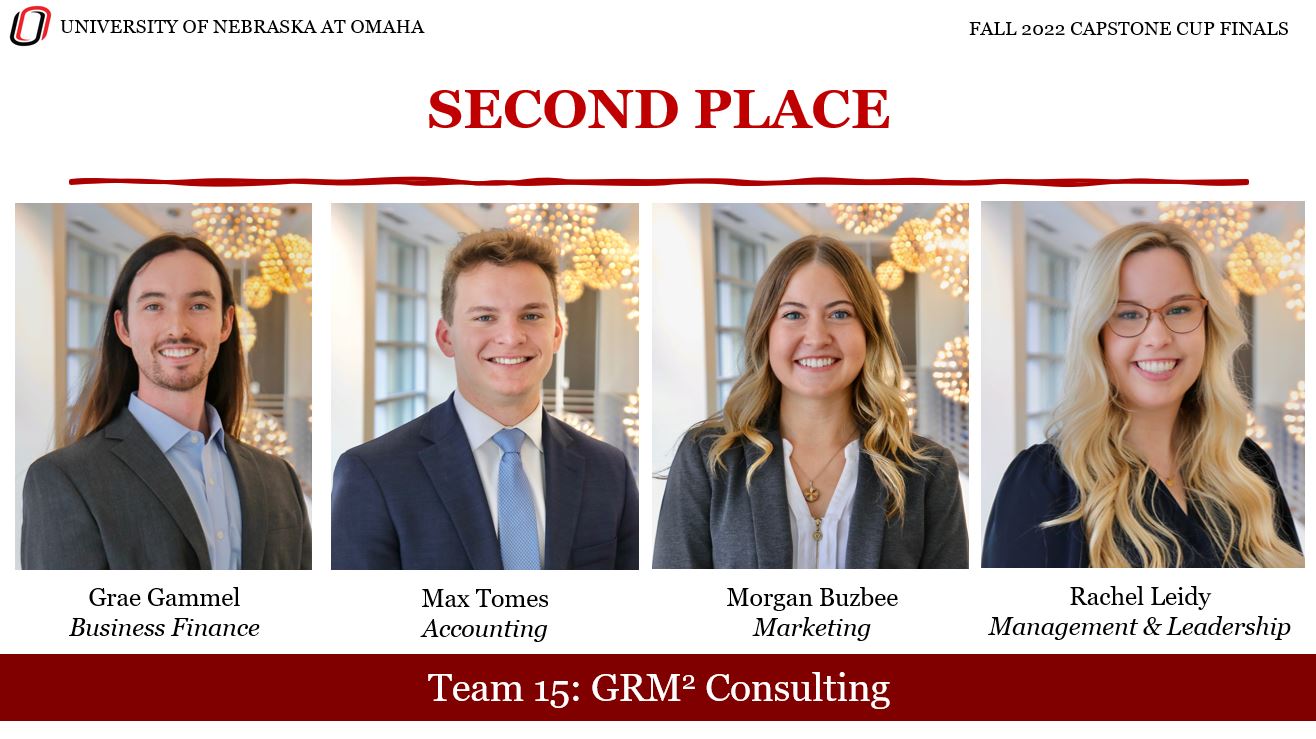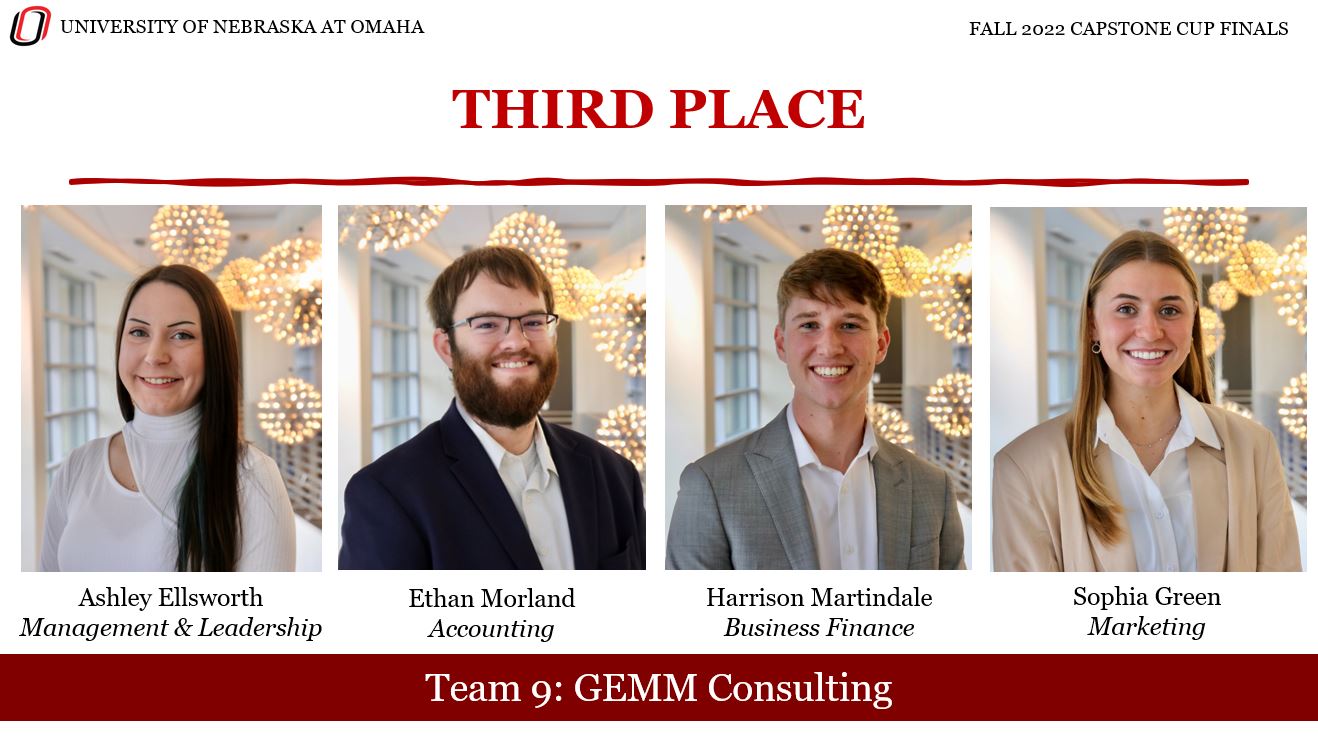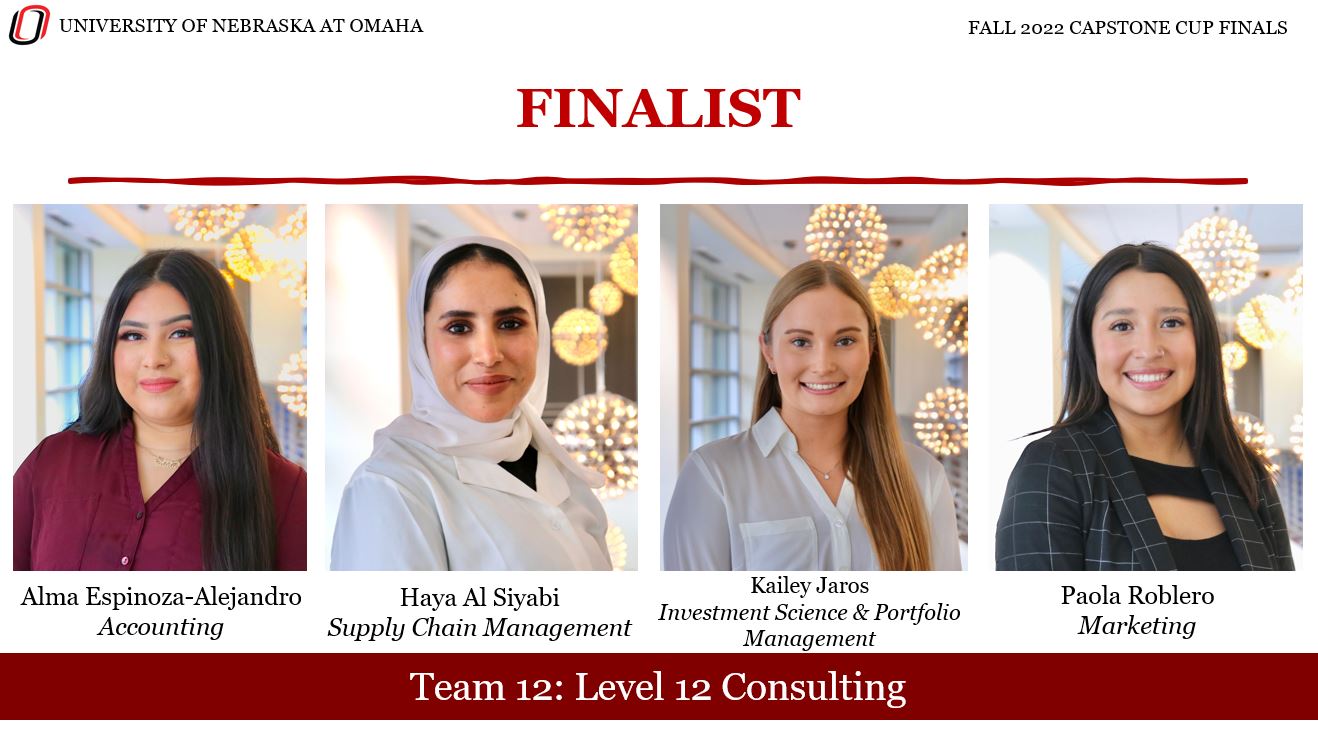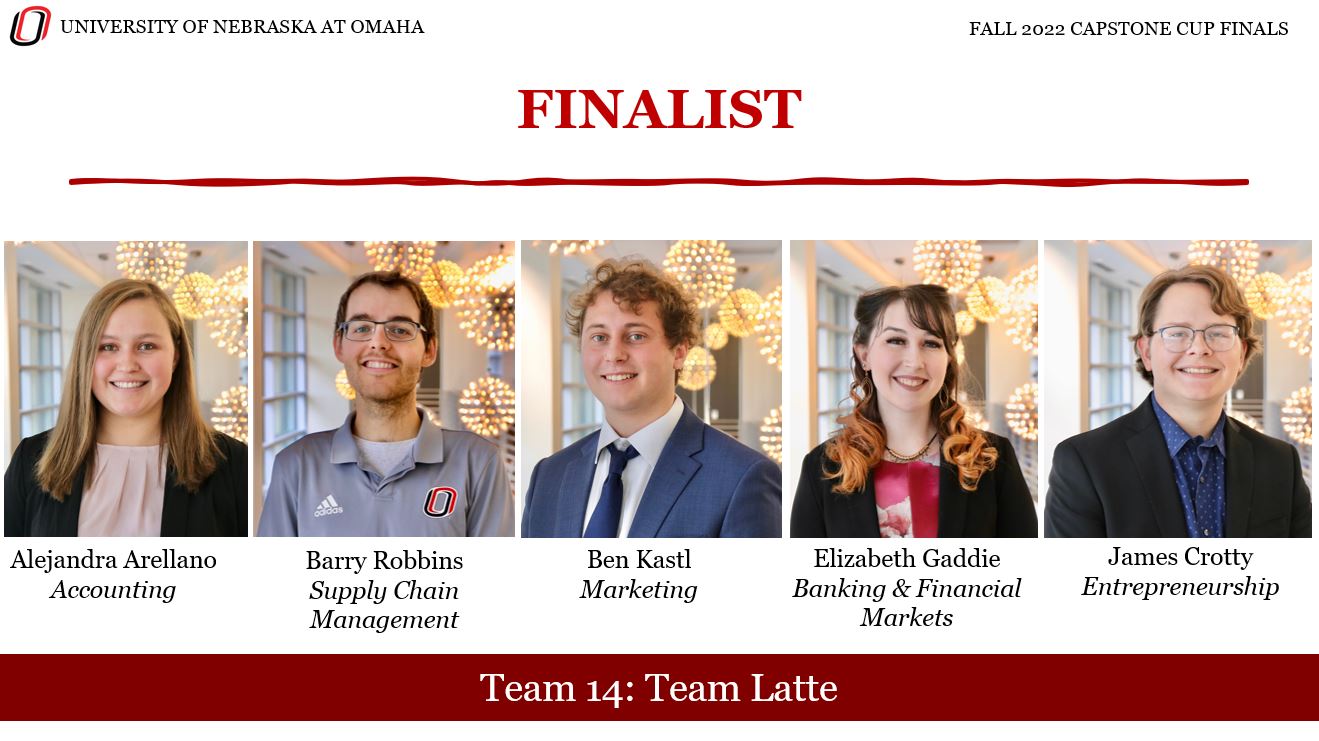 ---
Thanks to the generous support of the 2022-2023 Capstone Cup sponsors, the five finalist teams were awarded the following prizes:
First place: YETI Roadie cooler, Samsung Bluetooth speaker, Ticket to Ride board game
Second place: Massage gun, JBL Bluetooth speaker, $50 Amazon gift card, Ticket to Ride board game
Third place: JBL Bluetooth speaker, $50 Amazon gift card, $30 Spotify gift card, Ticket to Ride board game
Finalists: JBL Bluetooth speaker, $25 Amazon gift card, Risk board game