Team 10 Wins Capstone Cup
CBA's undergraduate student experience culminates in a business strategy case study competition, now called the Capstone Cup.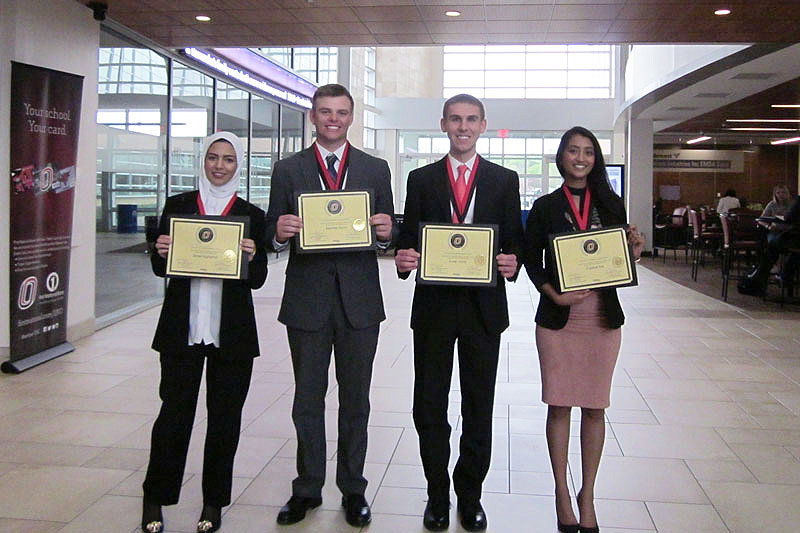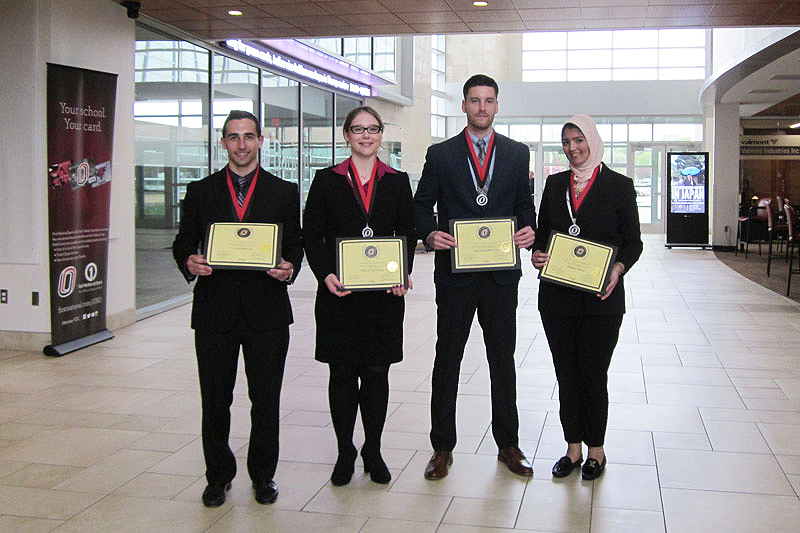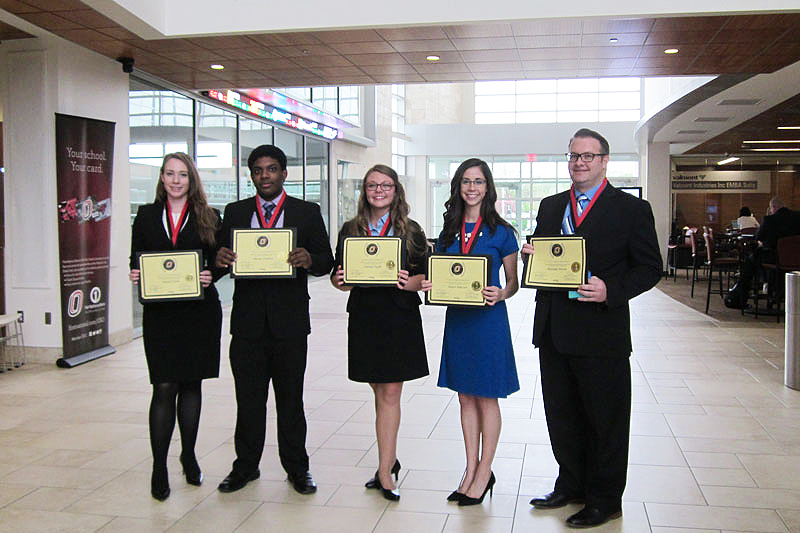 The final four student teams competed during the College of Business Administration's Capstone Cup April 21.
Representing the best of the best, 17 seniors enrolled in CBA's business strategy capstone course earned a spot in the finals after two initial rounds of competition, which started with 37 teams.
The competition began in February with a special kick-off event, featuring professional development sessions. The initial two rounds of competition took place in March and April.
During the finals, students presented their strategic analyses and recommendations on a Stage Stores Inc. case study and answered questions from the "board," including CBA faculty, alumni and local business executives.
Here are the results:
First Place
Team 10
Fujehat Ara, Economics & International Business
Mitch Ryan, Marketing & Management
Justin Korth, Accounting, Banking, Finance & Investments
Afnan Alghamdi, Banking & Finance
Second Place
Team 11
Wejdan Bakur, Banking, Finance, Investment Science & Portfolio Management
Rachel Bedrosky, Accounting
Edward McMorrow, Management
John Murray, Marketing & Music Entrepreneurship
Third Place
Team 17
Autym Malcom, Accounting & Management, MIS minor
Chelsie Topliff, Marketing
Nikolai Charlton, Innovation & Entrepreneurship
Raquel Davis, Accounting
Nick Kerwin, Accounting
Fourth Place
Team 6
Jade Jensen, Management & Marketing
Miranda Carpenter, Finance & Banking
Ismael Pascual, Accounting
Quentin Urban, Marketing
About the Capstone Cup
This award-winning case study competition is an undergraduate capstone experience that facilitates integrated learning with community and alumni engagement. Student teams have ten days to analyze a business case study, develop creative solutions, and build a presentation. Teams present to a "board" comprised of faculty, alumni and business leaders.
Learn more: http://cba.unomaha.edu/capstonecup