Battle of the High Schools
The University of Nebraska at Omaha College of Business Administration hosts a high school business competition each year.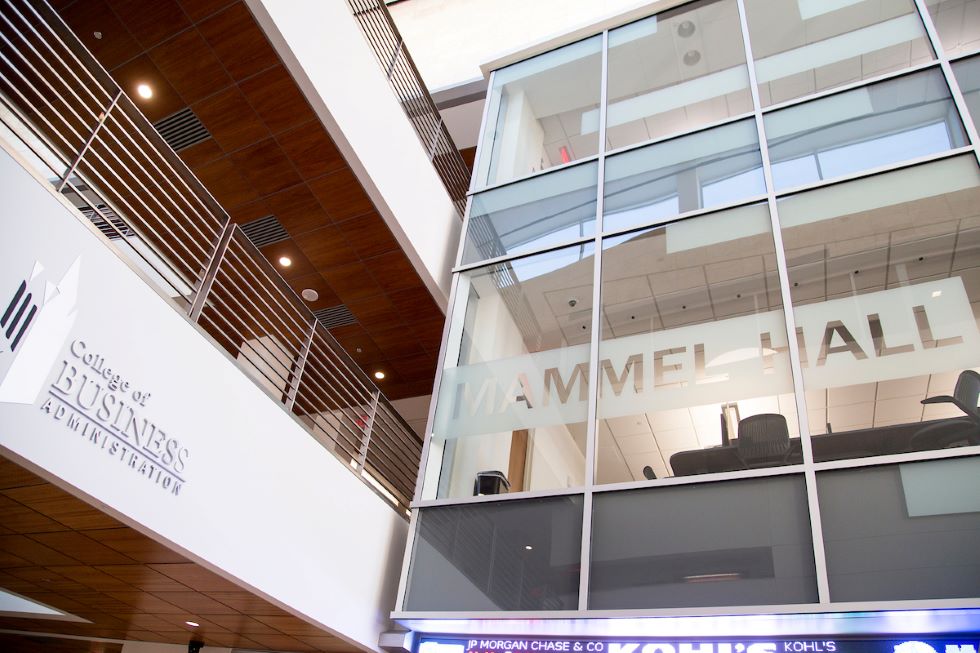 Cost & Competition Details
The 2023 High School Business Competition will be held Friday, February 10 at Mammel Hall on UNO's Scott Campus. Registration will open from November until January 14 or 180 students have signed up and paid (whichever comes first). Cost is $15 a student and includes lunch.
The competition includes three rounds featuring various business subjects. Students will need to sign up for one test per timeslot. The categories are:
10 to 10:45 a.m.
Intro to IT (freshmen and sophomores only)
Economics
Management Information Systems
11 to 11:45 a.m.
Intro to Business (freshmen and sophomores only)
Accounting
Marketing
Noon to 12:45 p.m.
Business Finance (freshmen and sophomores only)
Personal Finance
Entrepreneurship
The first-place winner of EACH category wins a $1,000 scholarship to UNO's College of Business Administration!
This competition is hosted by the CBA Scholars Academy and the UNO Center for Economic Education.