Battle of the High Schools
The University of Nebraska at Omaha College of Business Administration hosts a high school business competition each year.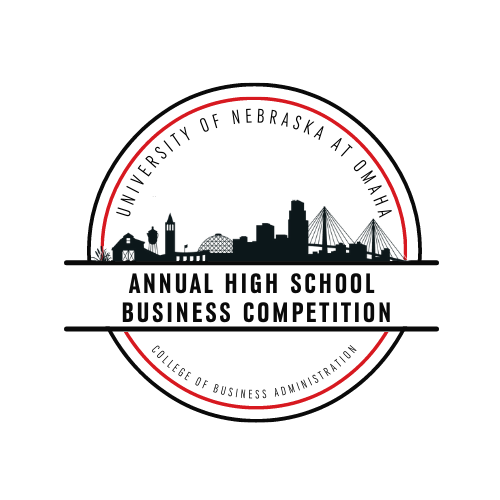 The Fall 2024 High School Competition date will be determined soon.
Cost & Competition Details
Each competitor will take three 50-question, multiple-choice tests during three separate rounds. The subject choices within each round are listed below on the schedule.
The first-place winner of EACH category won a $1,000 scholarship to UNO's College of Business Administration!
This annual competition is hosted by the CBA Scholars Academy and the UNO Center for Economic Education.
Typical Schedule
9 AM: Check-In
9:40 AM: Welcome
The competition is divided into three rounds. Teachers pre-register students for one test within each round.
10 to 10:45 AM: Round One
Introduction to IT (9th and 10th grade students only)
Economics
Management Information Systems
11 to 11:45 AM: Round Two
Introduction to Business (9th and 10th grade students only)
Accounting
Marketing
Noon to 12:45 PM: Round Three
Business Math (9th and 10th grade students only)
Personal Finance
Entrepreneurship
12:45: Lunch
1:30 PM: Awards Ceremony