CBA Student Organizations
Take your education a step further with membership in a CBA student organization.
Explore the list below to find an organization that fits your academic and career interests.
With many student organizations to choose from, and more being added each year, you're bound to find something that suits you.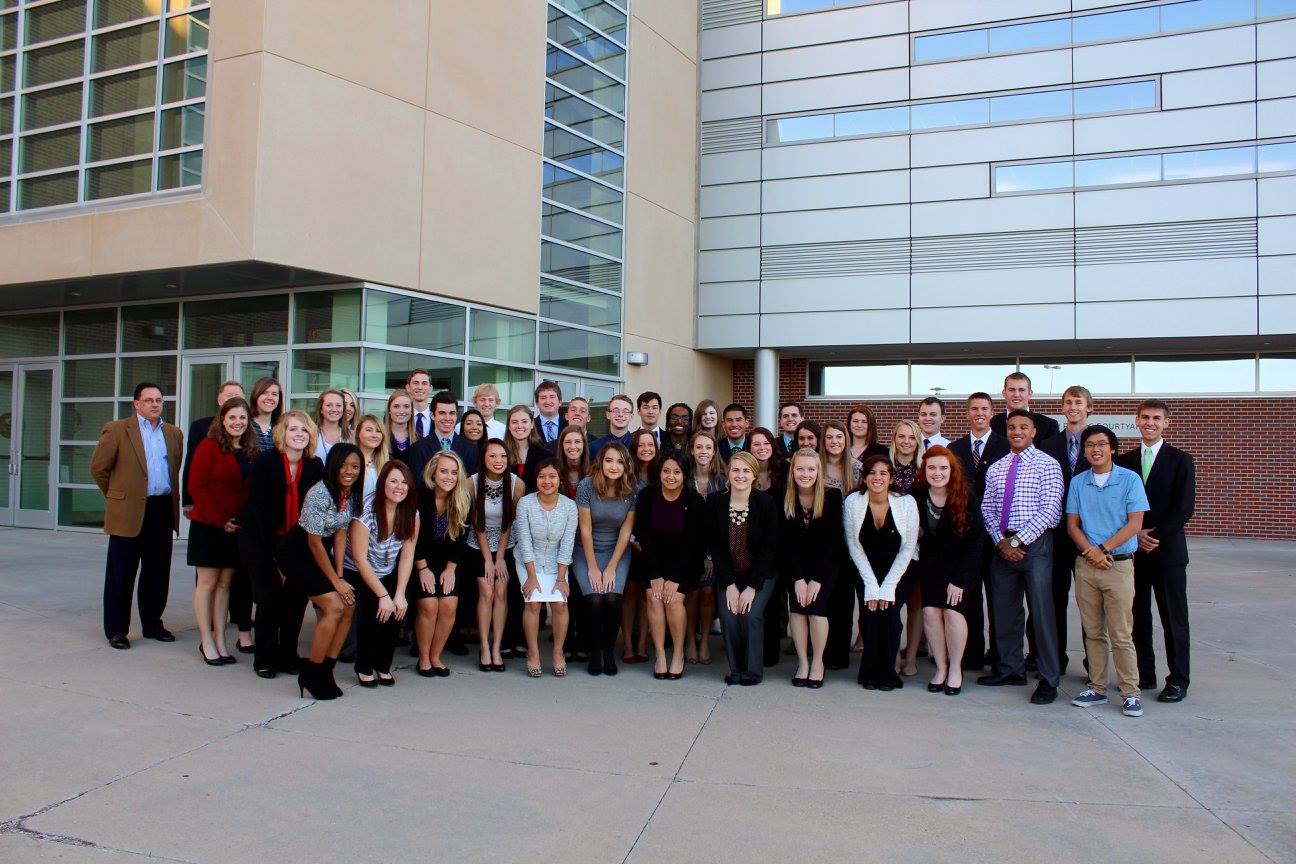 | Name | Contact | Requirements |
| --- | --- | --- |
| Beta Alpha Psi | Dr. Xiaoyan Cheng | Accounting or Finance concentration, 3.0 GPA, participation and community service |
| Beta Gamma Sigma | Dr. Jonna Holland | By invitation only based on academic achievement; all business concentrations |
| Collegiate Entrepreneurs' Organization | Dr. Dale Eesley | |
| Delta Sigma Pi | Dr. John Erickson/ Dr. Erin Miles | Good academic standing; all business concentrations |
| Economics Club | Dr. Catherine Co/Dr. Jinlan Ni | Interest in economics |
| Financial Management Association | Mr. Raymond LeBlanc | Interest in finance, banking and investments |
| Maverick Investment Program | Dr. David Volkman | Interest in investments |
| MBA Association | Ms. Lex Kaczmarek | Good standing in the MBA program |
| Omicron Delta Epsilon | Ms. Janet West/Dr. Chris Decker | 3.0 GPA plus 12 hours of economics courses |
| UNO Collegiate DECA | Dr. Dale Eesley | 2.5 minimum GPA; interest in marketing, finance and entrepreneurship |
| UNO-HRA | Dr. Patricia Meglich | Interest in human resource management and at least half-time enrollment |
| Phi Beta Lambda (FBLA-PBL) | Dr. Jamie Wagner | Interest in developing leadership skills |
| Rho Epsilon | Mr. David Beberwyk | Real Estate concentration or interest in real estate |
| Student Marketing Association | Dr. Jonna Holland | Interest in marketing |
| Students for Microenterprise Development | Dr. Jonna Holland/Dr. Catherine Co | All business concentrations |