Creating a Dynamic Force...
At the UNO College of Business Administration, we have prepared more than 20,000 graduates who are confident they are ready not only to meet, but also exceed expectations. As you pursue your degree from CBA, you will gain knowledge about core business topics in areas important to employers – including communication, problem solving, leadership and teamwork. Moreover, you will study in one of the best business school buildings in the world, Mammel Hall.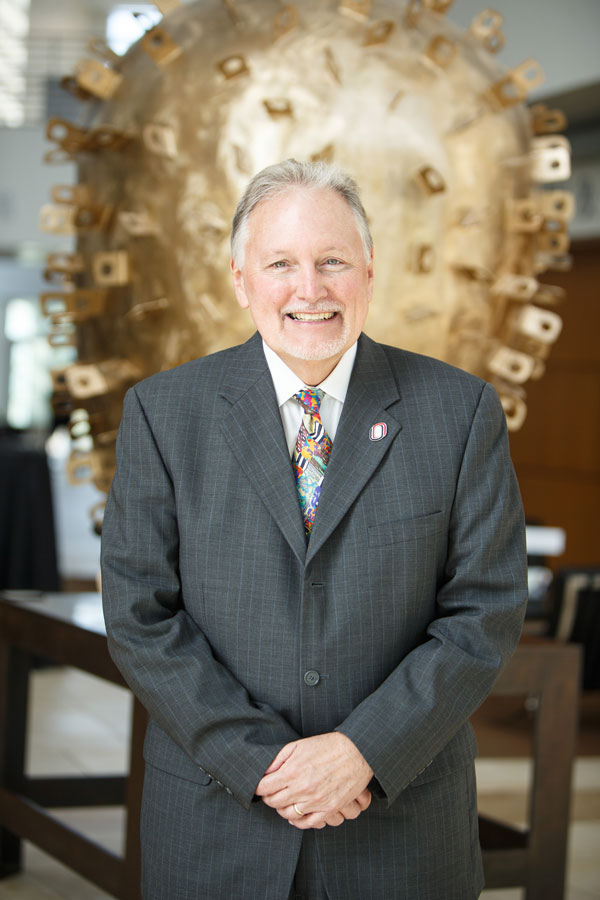 Our 13 concentrations are in high demand and focus on a curriculum that offers a balance of academics and applications. Internships, visits from guest speakers, visits to businesses, student club activities, competitions, and project work involving profit and nonprofit organizations greatly extends knowledge gained in the classroom.
We want students to see how business works, firsthand. That is why we cultivate and nurture partnerships with some of the most respected professionals in our community and around the world. In recent years, our students have learned directly from guests such as Sir James Mirrlees, a Nobel Laureate in economics, and Warren Buffet, the Oracle of Omaha.
At CBA, we are especially focused on our responsibility to make the world a little better. Our Center for Economic Education helps to educate thousands of K-12 students in Nebraska and beyond about economic principles and practices. Our Nebraska Business Development Center assists more than 2,500 businesses each year in Nebraska to extend their success. CBA dedicates many hours each year providing assistance to nonprofit organizations.
It is a great time to start finding your place in the business world. I invite you to find out more about CBA through our website and in person. I look forward to meeting you soon.
Sincerely,
Louis G. Pol, Ph.D.
John Becker Dean, College of Business Administration