Fall 2020 Capstone Cup Results
The UNO CBA Capstone Cup is a semester-long competition compulsory for every student enrolled in the undergraduate strategy course, Corporate & Business Strategy. Students are placed in the role of a consulting firm and asked to analyze and develop recommendations to a complex business problem. In fall of 2020, students were tasked with developing a strategic recommendation for iRobot.

---
The Final Case Brief - iRobot: The Future of Robots Today
iRobot is a United States-based multinational corporation specializing in an assorted array of robots. Throughout its history, iRobot has released and evolved over a dozen robots. iRobot has specialized in various technological advancements such as space exploration, deep sea investigations, national security missions, and household cleaning technology. Related to this, a critical distinction between iRobot and its competitors is that iRobot is the only company to operate in robotics outside household cleaning appliances and the smart home industry. iRobot has hired you to provide a recommendation for iRobot's next strategic move for long-term sustainable growth. You are asked to conduct a portfolio analysis to assess the health of each business sector, in addition to the macro-and micro-level trends within the sub-sectors of the smart home industry. Which sector should iRobot focus on? What brand should it set it sight on for acquisition or divesture? Essentially, you have been asked to assess iRobot's current portfolio and provide a strategic recommendation on how it should grow over the next three years.
---
Congratulations to the Fall 2020 Capstone Cup Finalists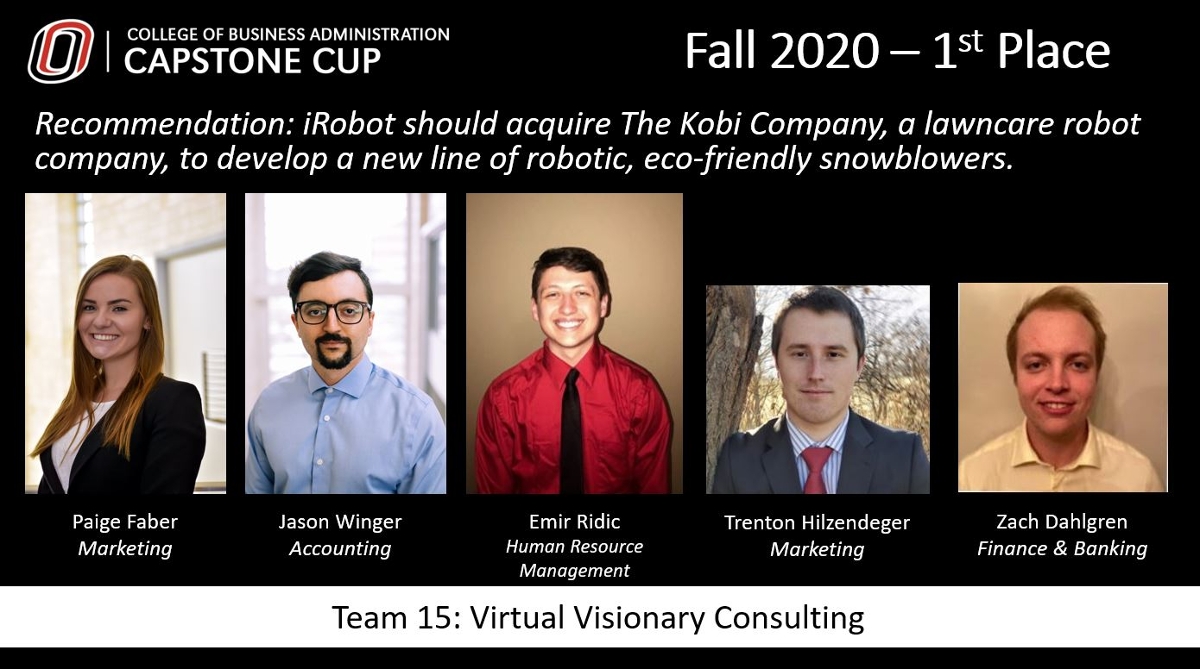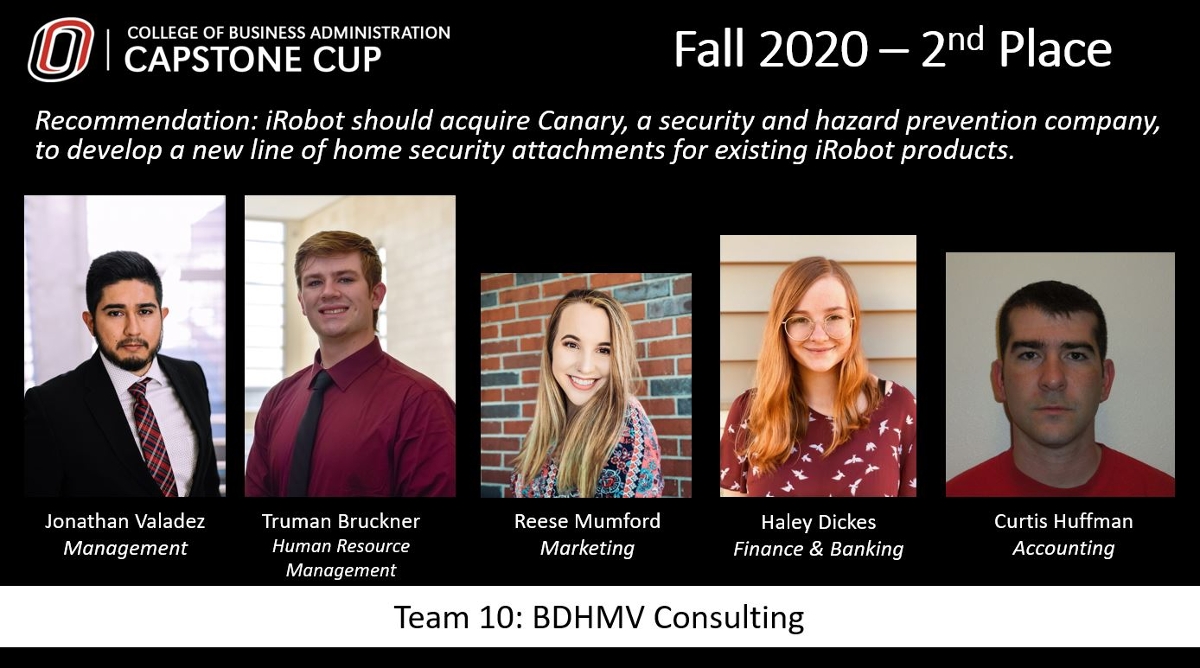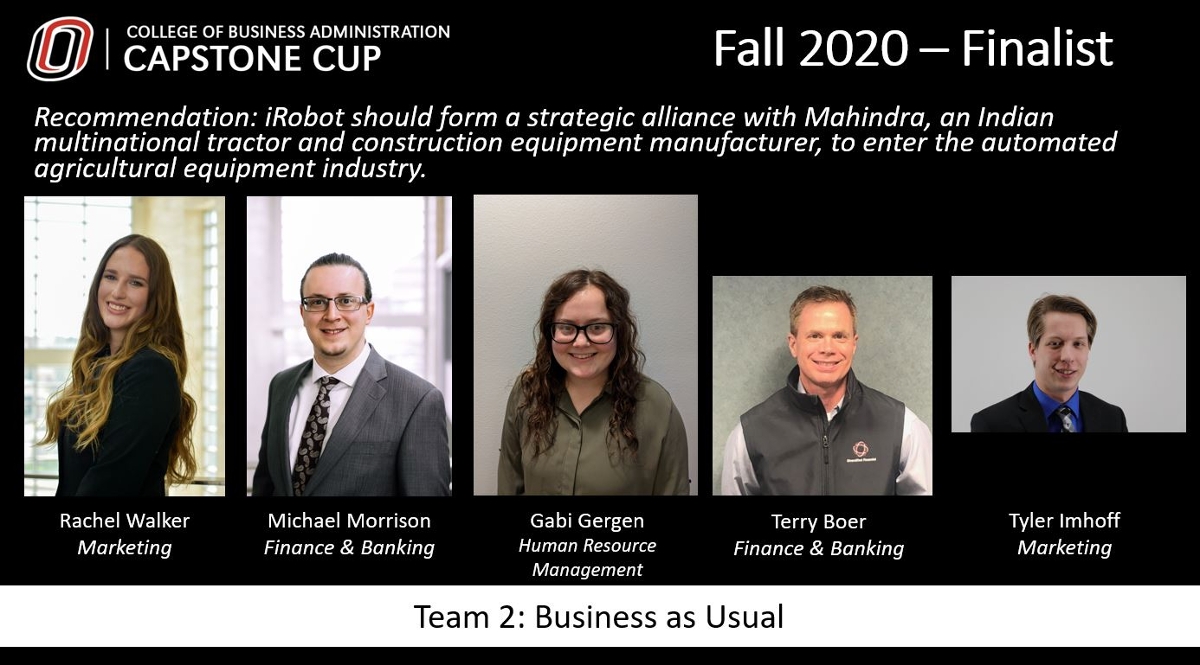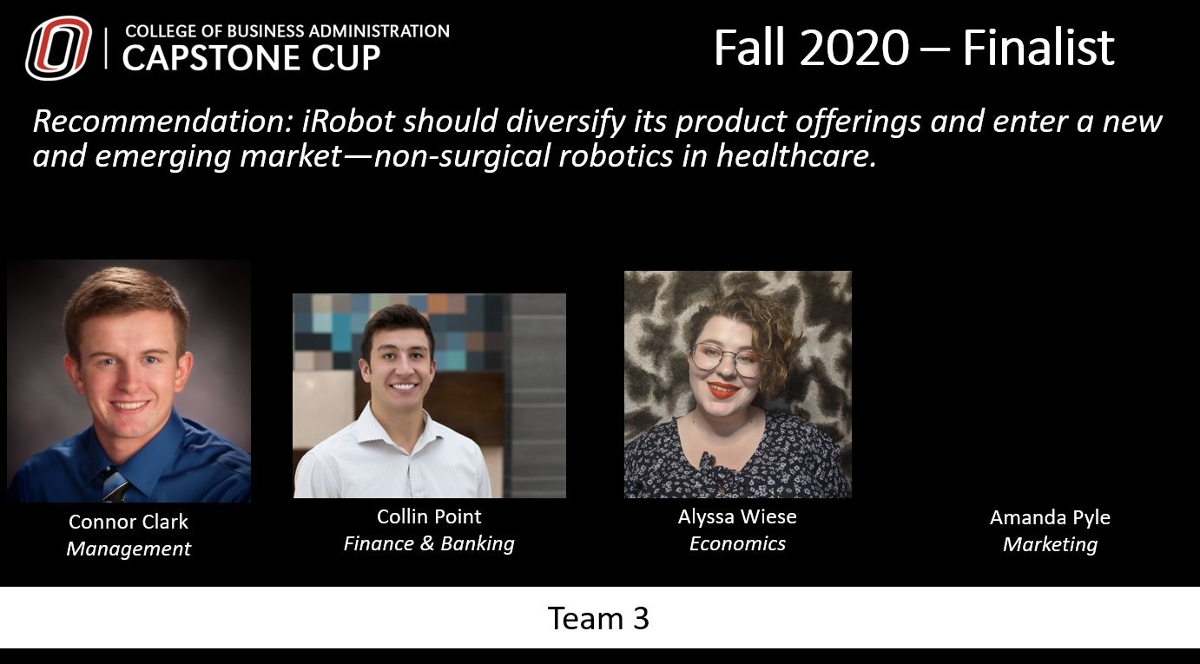 ---
Thanks to the generous support of the 2020-2021 Capstone Cup sponsors, the four finalist teams were awarded the following prizes:
First place: $400 Amazon gift card
Second place: $300 Amazon gift card
Finalists: $150 Amazon gift card