Fall 2021 Capstone Cup Results
The UNO CBA Capstone Cup is a semester-long competition compulsory for every student enrolled in the undergraduate strategy course, Corporate & Business Strategy. Students are placed in the role of a consulting firm and asked to analyze and develop recommendations to a complex business problem. In fall of 2021, students were tasked with developing a strategic recommendation for Tiiga.
The Case Brief - Tiiga: Nature's Hydration
The inspiration for Tiiga came about when co-founder Harrouna Malgoubri decided to quit drinking coffee while completing his Ph.D. at the University of Nebraska-Lincoln (UNL). To replace coffee, Harrouna resorted to a mixture of milk, honey, and baobab, which is a powdery fruit from his native country of Burkina Faso in Africa. While completing his master's degree at UNL, future co-founder Jeff Tezak met Harrouna in a history class. Harrouna introduced Jeff and his wife Katy to the baobab fruit, and after further investigation of its health benefits, the three of them became inspired to develop this relatively unknown fruit into the core ingredient of their product. The baobab fruit, which can be found in many countries in sub-Saharan Africa, is revered by natives for its long list of medicinal properties. The powdered pulp of the baobab fruit is the core ingredient of Tiiga's product, an electrolyte rehydration drink stick pack. Unlike other electrolyte drinks, Tiiga uses fruit as its main ingredient; baobab accounts for over 50 percent of each 13-gram stick pack. Tiiga competes within the electrolyte rehydration drink market, which was valued at $20.7 billion in 2020 and is expected to grow to $31.0 billion by 2027 at a compound annual growth rate (CAGR) of 6.1 percent. Tiiga has a growth trajectory in mind but continues to look for new ways to innovate and grow. The University of Nebraska at Omaha College of Business Capstone Cup students have been charged with assessing the company, its environment, and recommending an actionable strategic path forward.
---
Congratulations to the Fall 2021 Capstone Cup Finalists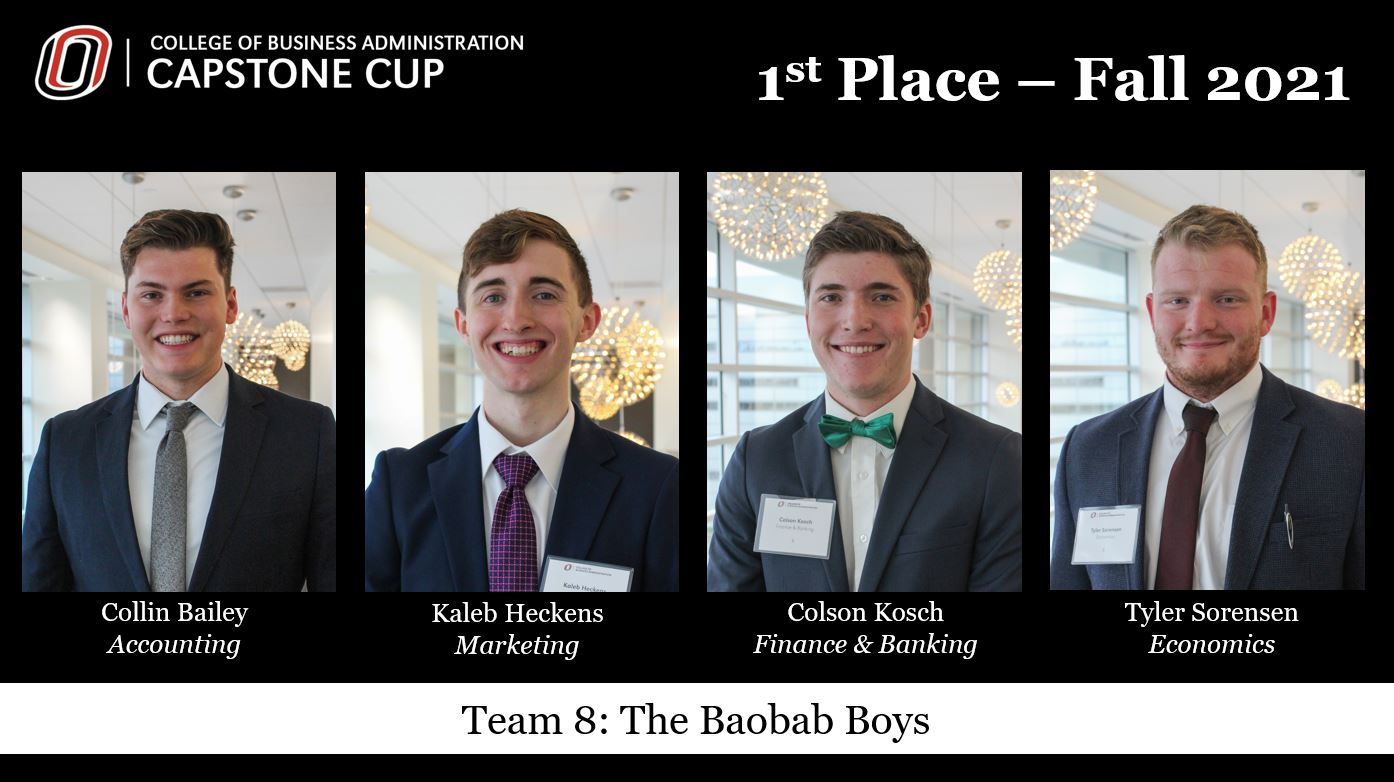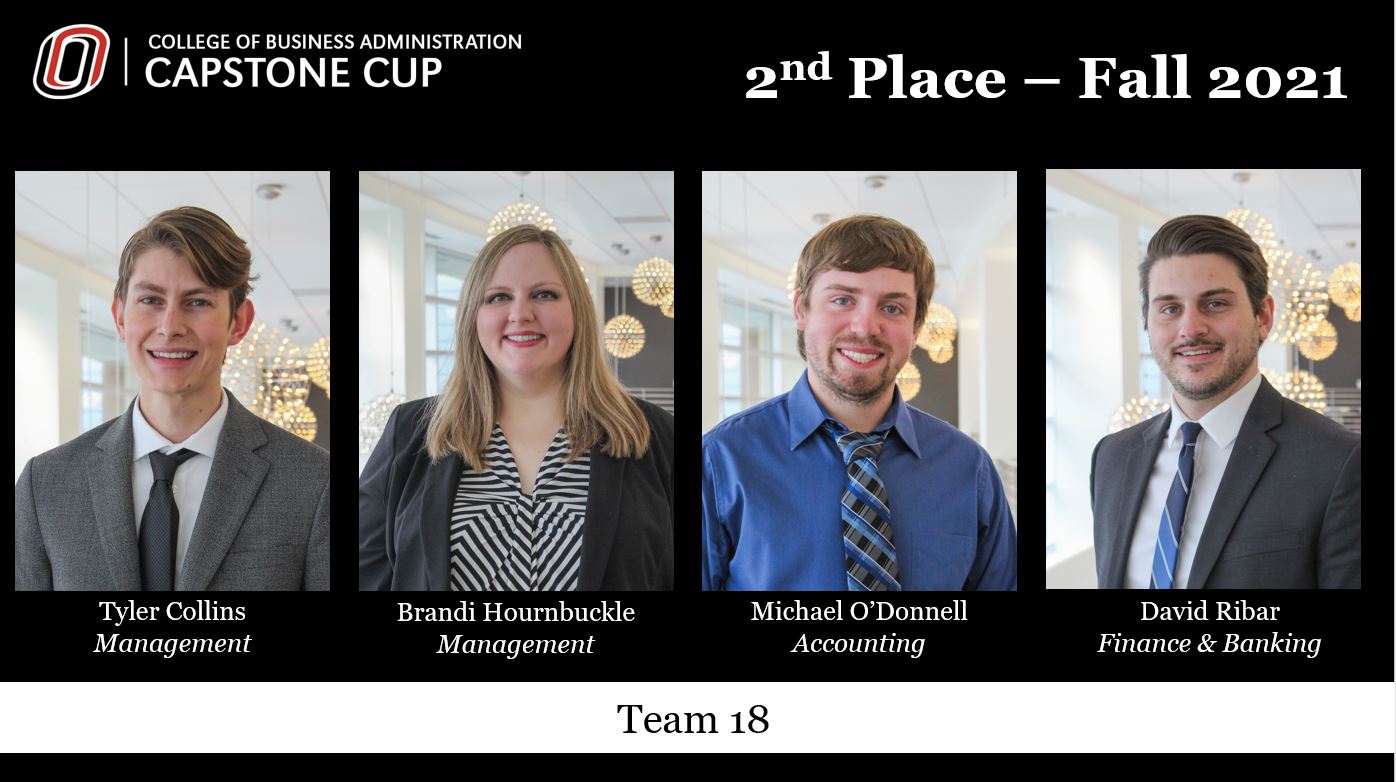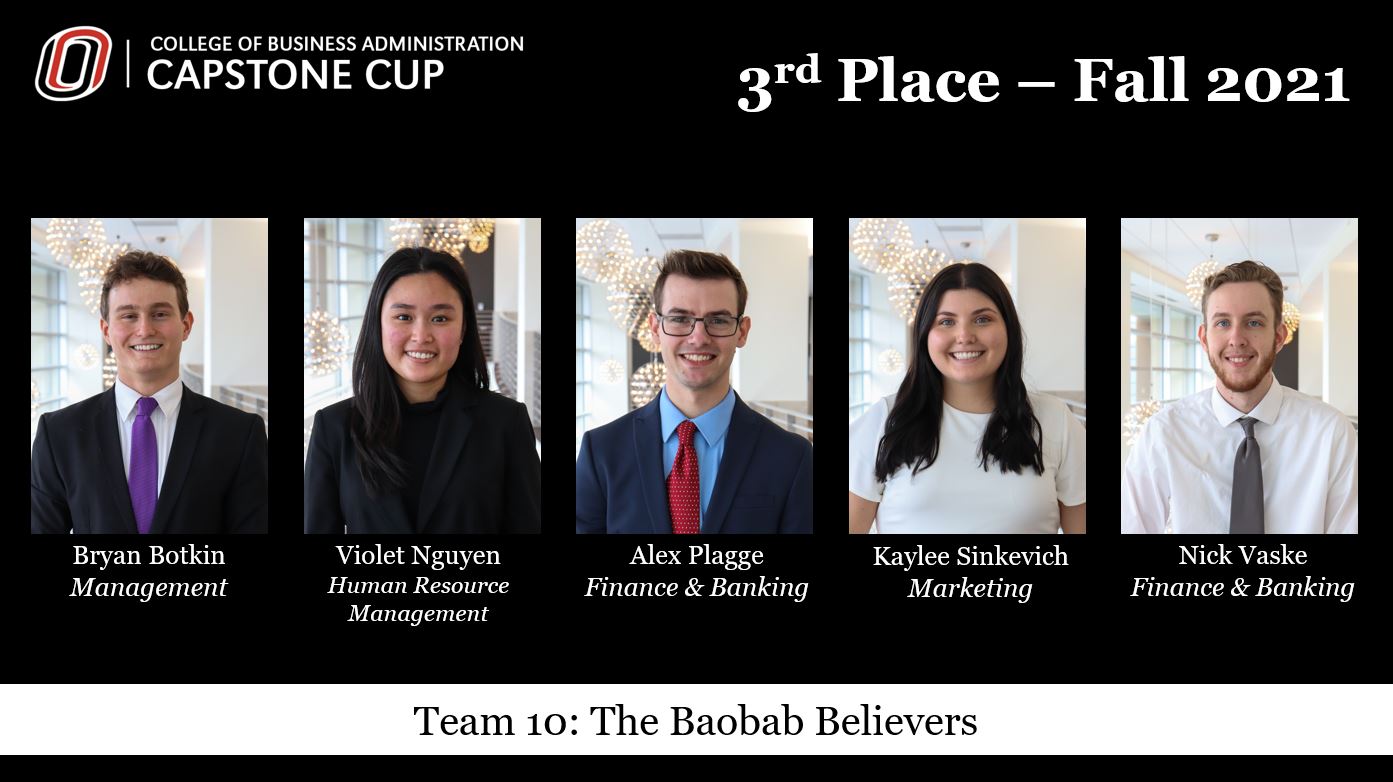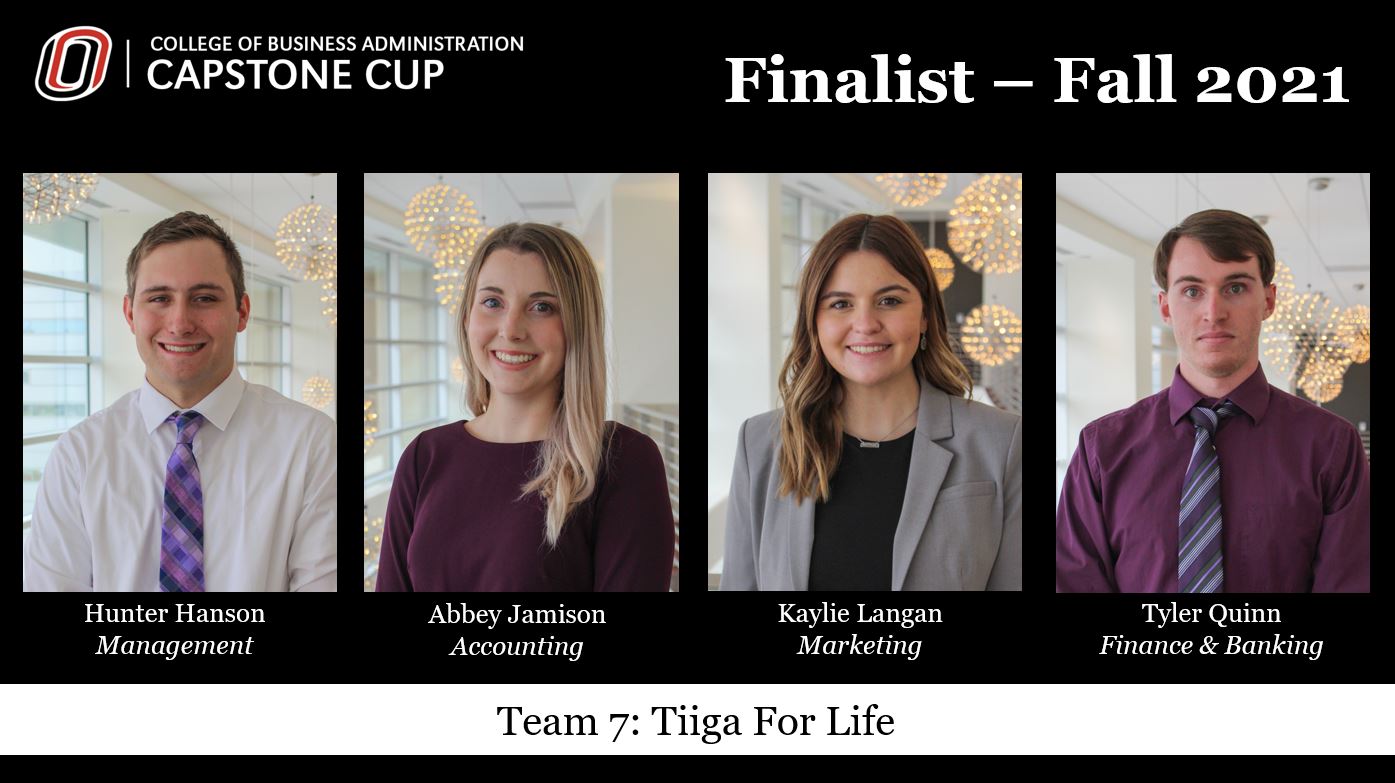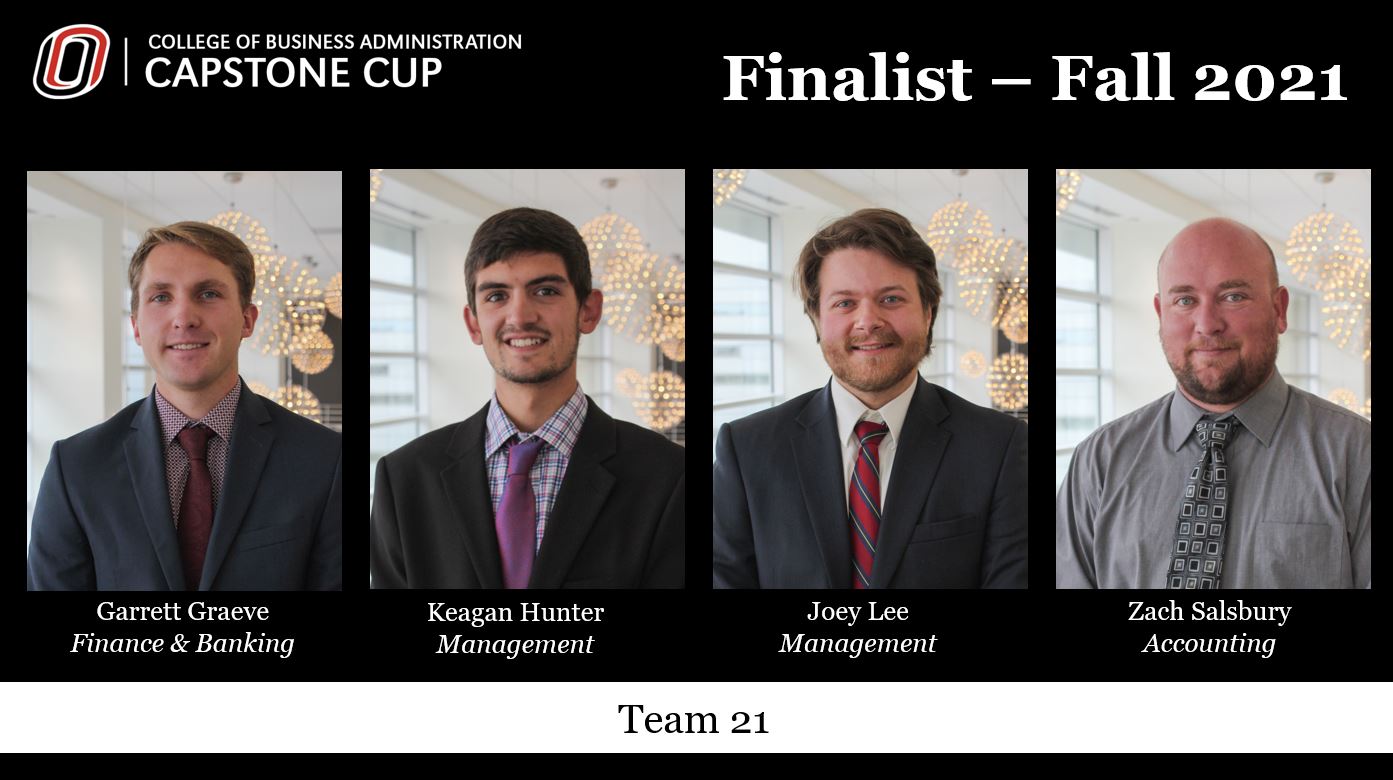 ---
Thanks to the generous support of the 2021-2022 Capstone Cup sponsors, the five finalist teams were awarded the following prizes:
First place: Yeti cooler, Tribit bluetooth speaker, $60 Spotify gift card, Ticket to Ride board game
Second place: Apple Airpods, $30 Spotify gift card, $50 Amazon gift card, Risk board game
Third place: Topvision projector, Tribit bluetooth speaker, Battleship board game
Finalists: $50 Amazon gift card, $60 Spotify gift card