Fall 2017 Capstone Cup Results
Team Aksarben Consulting wins the Capstone Cup, an award-winning undergraduate student competition unique to the UNO College of Business Administration.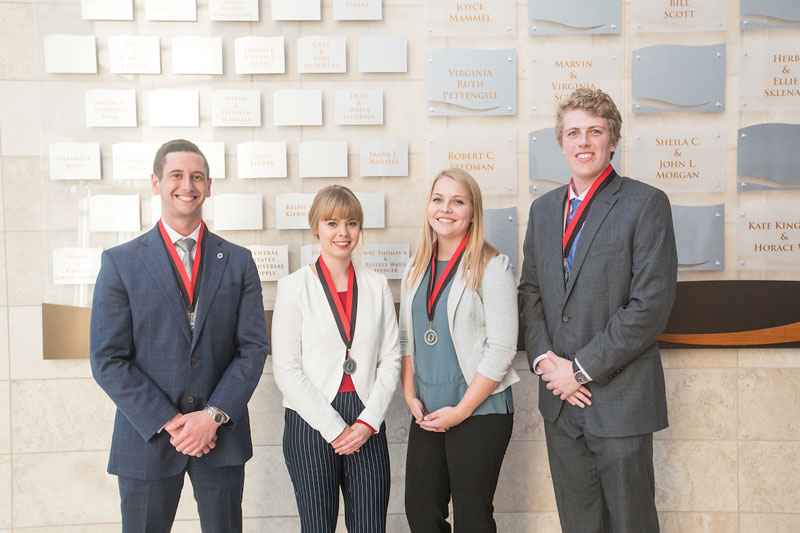 Team Aksarben Consulting wins the fall 2017 Capstone Cup.
Eighteen seniors enrolled at the University of Nebraska at Omaha (UNO) College of Business Administration (CBA) faced off in the final round of the Capstone Cup on Dec. 1.
The finalists advanced after two previous rounds of competition, which started with more than 160 students this September.
During this tournament-style competition, students work in teams and have 10 days to digest a complex business situation, develop a creative and practical solution, and build a presentation with their analysis and recommendations. Teams present to a panel of judges, including CBA faculty, alumni and local business executives.
Born at CBA, the Capstone Cup prepares students for career success as well as engages alumni and Omaha's business community.
Thanks to our 2017–2018 Capstone Cup sponsors: TD Ameritrade, First Data, Union Pacific and Jet Linx.
To learn more, visit http://cba.unomaha.edu/capstonecup.
---
Competition Results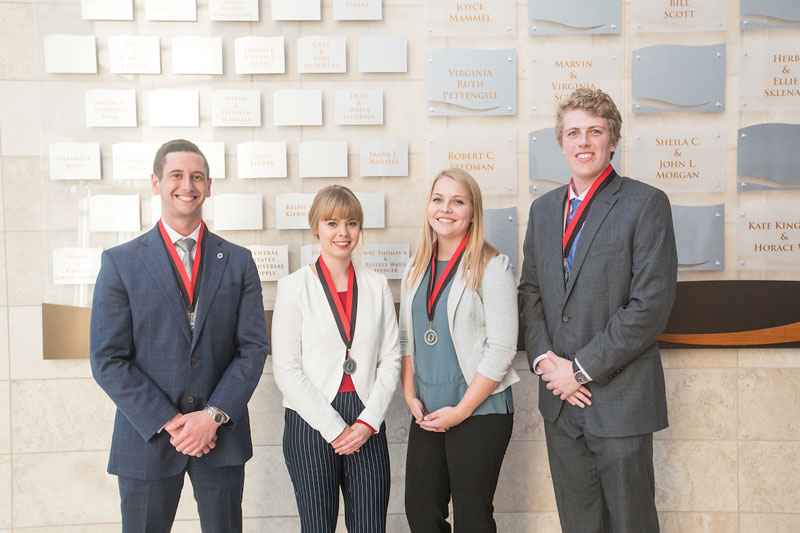 First Place
Sponsored by TD Ameritrade: Beats by Dre headphones & $300 Amazon gift card
TEAM 34: Aksarben Consulting
Hannah Barks, Marketing
Connor Carbullido, Finance & Banking
Clayton Gibson, Real Estate
Cori Kamerzell, Human Resource Management
Kyle McKay, Finance & Banking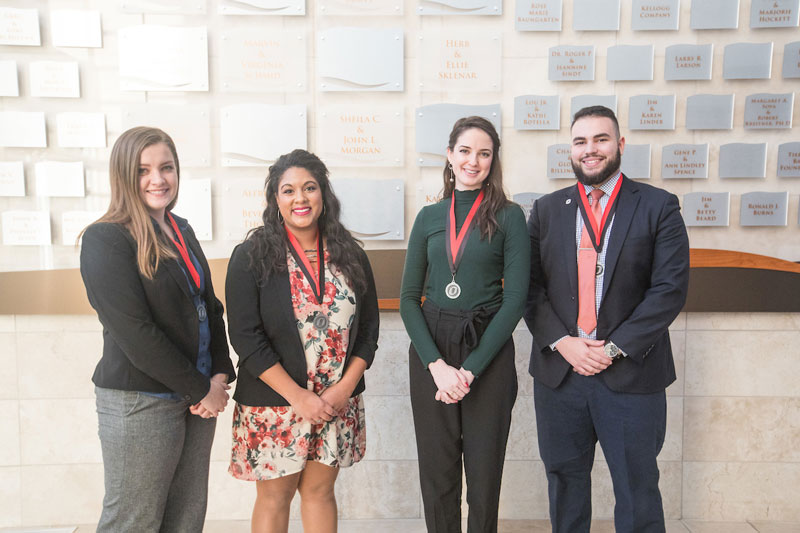 Second Place
Sponsored by First Data: Bose Soundlink Revolve Plus wireless speaker
TEAM 22: Revolution Strategic Consulting
Molly Al Mulki, Accounting
Brieland Fripp, Marketing
Gabriel Martinez Lopez, Finance & Banking
Jessica Young, Management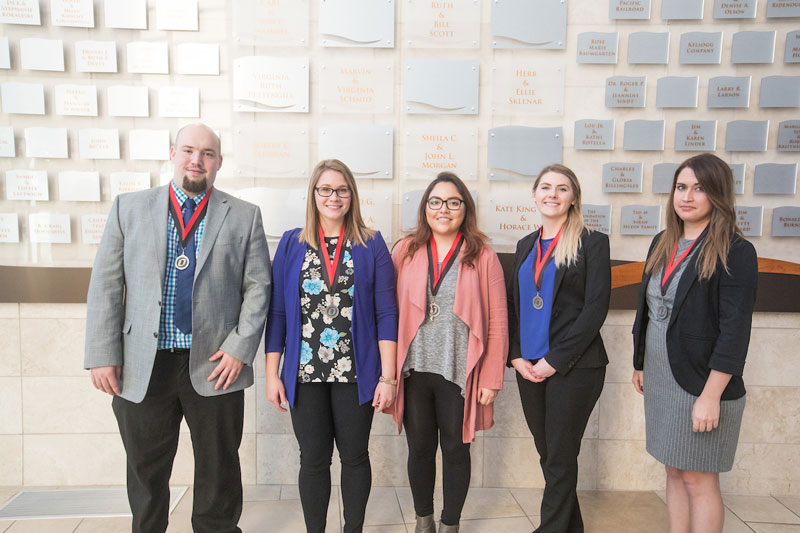 Third Place
Sponsored by Union Pacific: Altec Lansing Bluetooth speaker & $50 Amazon gift card
TEAM 23: Maverick Consulting Corp
Riley Cahill, Supply Chain Management
Alyssa Huus, Economics
Crystal Leutzinger, Human Resource Management
Devynn Patocka, Marketing
Audrie Ramirez, Finance & Banking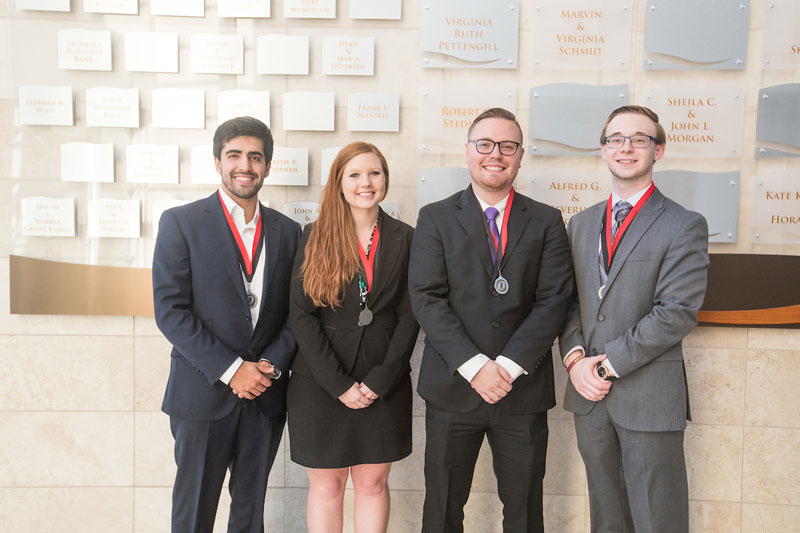 Fourth Place
Sponsored by Jet Linx: $100 Visa gift card
TEAM 1: CRAB Consulting
Brandon Crowe, Management
Rachel Crowe, Accounting
Ayoub Hadi, Management
Colin Wattonville, Real Estate