The Center for Collaboration Science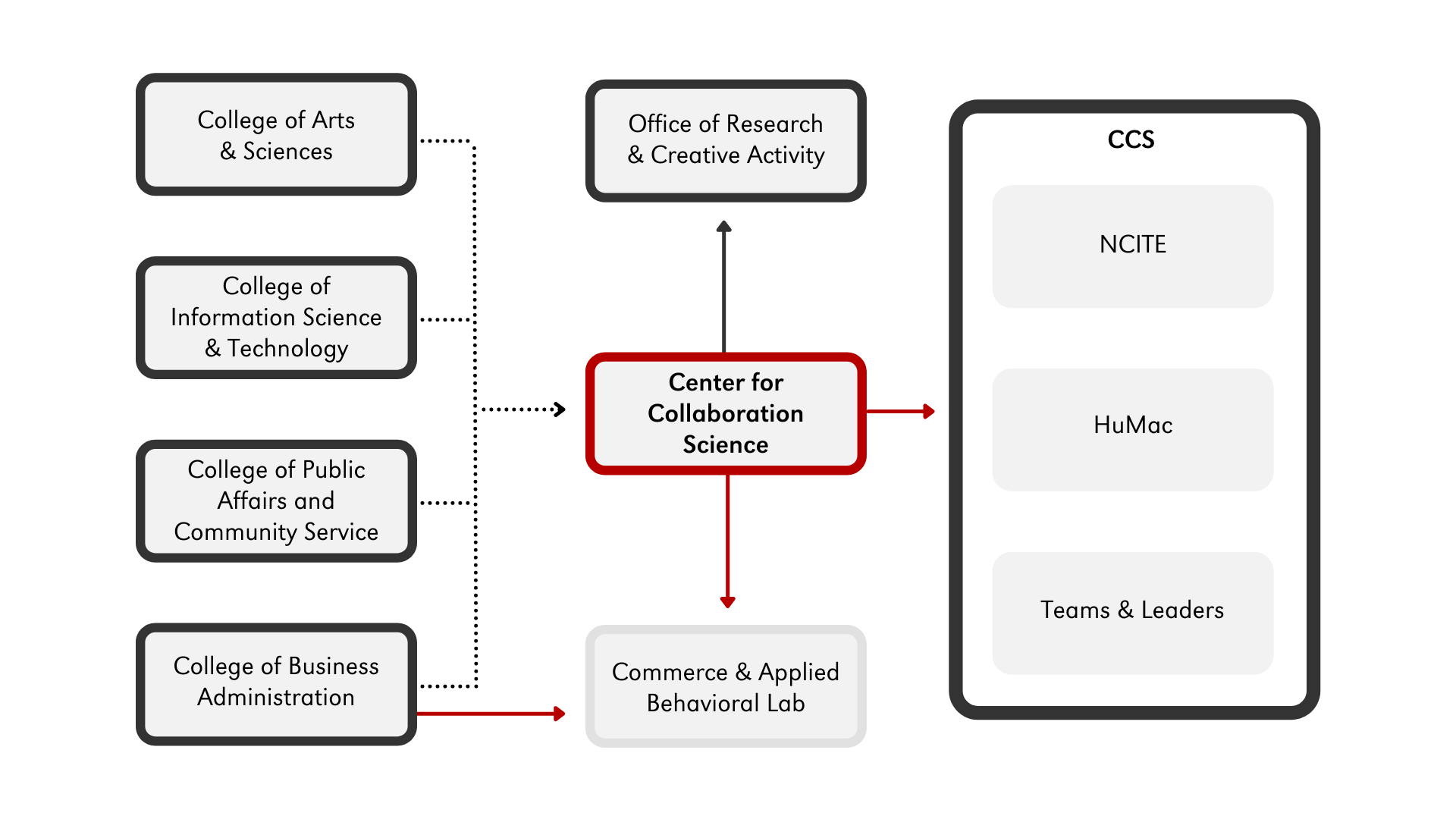 What is the Center for Collaboration Science?
The Center for Collaboration Science (CCS) develops, validates, and publishes scientific foundations for collaboration-related phenomena and helps organizations to apply these findings to make performance differences that matter.
CCS was formed in July 2006 with funds provided by Mr. Stephen Wild, a UNO alumnus, and the University of Nebraska Foundation. The center is an interdisciplinary initiative involving about 25 faculty members from all six University of Nebraska at Omaha colleges that bring their diversity of knowledge to bear on improving collaboration for organizations in Omaha and the nation at large.
The mission of the Center for Collaboration Science is fourfold:
Create scientific knowledge through theory-based and empirically grounded research on collaboration-related phenomena.

Use evidence-based practices to solve collaboration problems for groups, organizations, and society by designing and deploying solutions for collaborative needs.

Educate undergraduates, graduates, and professionals on collaboration concepts through university courses, academic and professional publications, seminars, certification, and professional training.

Create an environment in which members of the Center are recognized and valued for their contributions to Collaboration Science by both the scientific community and UNO.
But why together?
Working intimately with others of different disciplines enables collaboration at a higher level. Exceptional innovations are created utilizing a diverse set of perspectives. This has resulted in CCS working with interdisciplinary expertise. With such diverse teams, often the research does not fall neatly into one discipline or college's area of expertise. Thus the organization of CCS fills this void by connecting researchers for further collaboration. Additionally, CCS also provides projects and resources to build out a researcher's vision.
CCS further partners with the CAB Lab to access their unique instruments for research. These include eye-tracking and other tools that monitor an individual's emotions and involuntary responses. The CAB Lab also provides access to a participant pool of College of Business Administration students.