From a home base in Omaha, our faculty and students have always made a name for themselves.
It's no coincidence that we've also cultivated far-reaching relationships in the international business world.
CBA Study Abroad
Study Abroad, through the CBA Center for International Business Initiatives, provides you with an opportunity to gain in-country international experience that will enhance your academic, cultural and professional development.
The skills, experiences and perspectives you develop may provide an advantage in an increasingly competitive job market. CBA faculty also spend time teaching in foreign countries.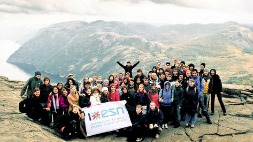 China Studies Program
The ripple effect of developments in emerging economies is being felt in Omaha companies. To see how the Chinese economy is impacting our partners in the local business world, the UNO CBA China Studies Program conducts internationally recognized research.
The program aims to promote research and scholarly activities on various aspects of the Chinese economy, and to heighten local area awareness of China's current role in the global economy.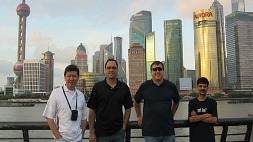 Executive MBA Capstone Experience
Overseas travel and research is an integral part of the International Capstone Project in the Executive MBA program.
Since 1989, students have participated in more than 100 international projects in 40+ countries. Collectively, they have provided consulting services worth an estimated $6 million to their international clients.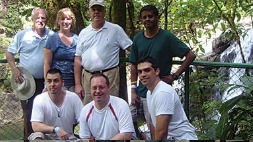 Fulbright Grant
America's flagship international educational exchange program, the Fulbright Program helps bring mutual understanding between the people of the United States and the world.
One who was awarded this prestigious honor is Jack L. Armitage, accounting professor and department chair. During his time in the program, he taught auditing and fraud topics to students at the Academic of Economic Studies in Chisinau, Moldova.