Carlson, Do, Jedinak, and Neaman Clench the 2019 Capstone Cup
The group was sponsored by TD Ameritrade, National Indemnity, and First Data.
published: 2019/04/19
contact: Rachael Smith - CBA Marketing Department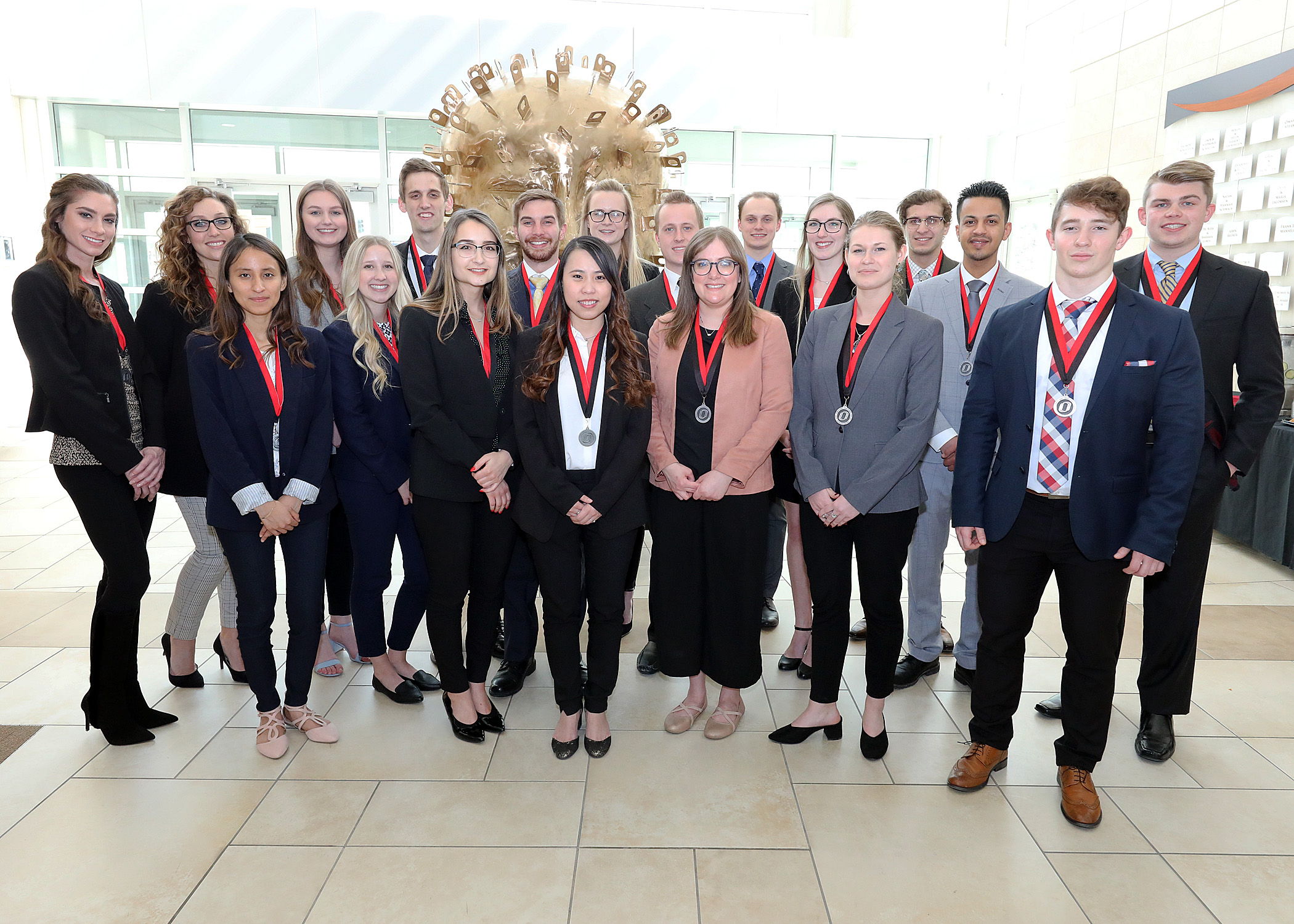 The talented student finalists and winners of the 2019 Capstone Cup.
The Spring 2019 Capstone Cup came to a close on April 12 with Team 3, "The Analyst Group," grabbing the win. UNO CBA seniors David Carlson (Finance & Banking), Nguyen Do (Accounting), Dominika Jedinak (Economics), and Crystian Neaman (Marketing) took the trophy after presenting their proposal for Roku. The group received a 65" Roku Smart TV and a $60 Netflix gift card, as well as valuable recognition of their business know-how. Congratulations to the talented winners!