OLLAS Serves as Beacon, Voice for Hispanic Communities in Midwest
published: 2020/10/21
contact: Charley Steed - University Communications
email: cdreed@unomaha.edu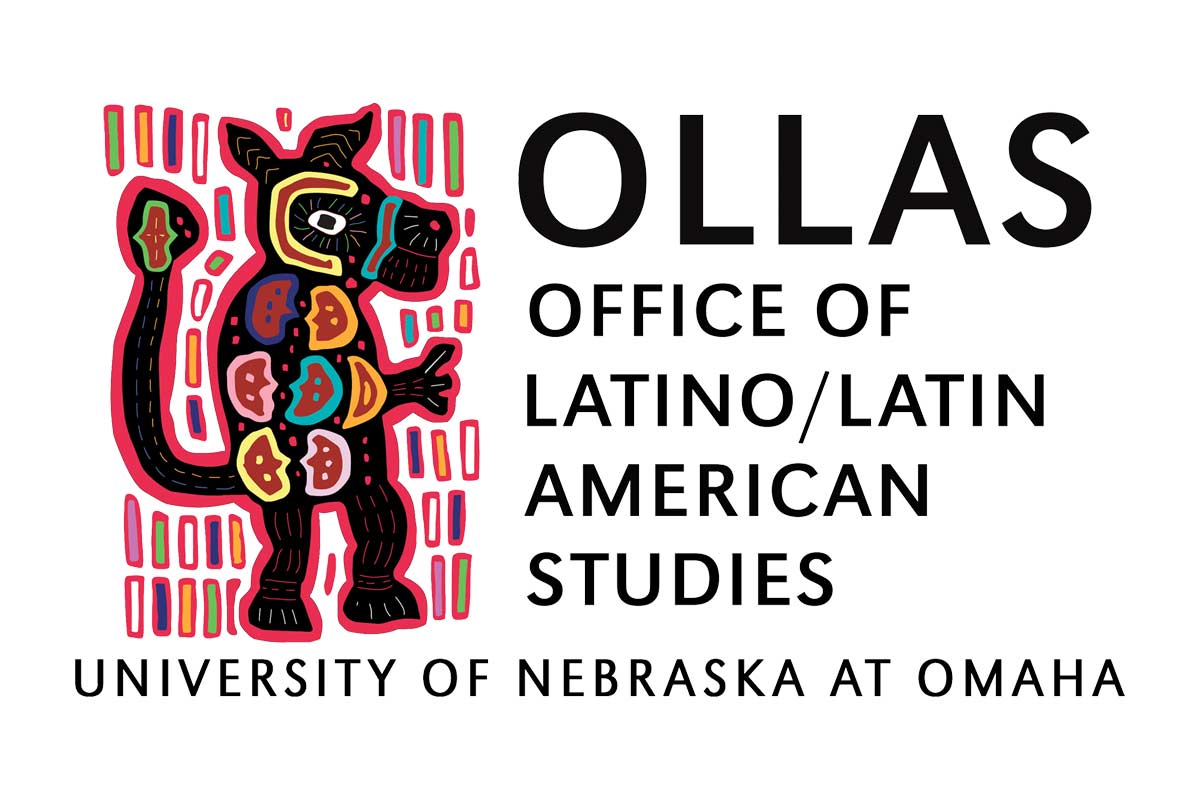 Thursday, Oct. 15, marked the end of Hispanic/Latino Heritage Month; however, that is not the end of the work being done by University of Nebraska at Omaha faculty, staff, and students to call attention to - and celebrate - those from Latinx communities and cultures.
For almost two decades, UNO's Office of Latino/Latin American Studies (OLLAS) has been a leader in education, engagement, and community based research on topics that impact tens of thousands of residents in the Omaha metropolitan area.
"OLLAS is the only specialized unit in the University of Nebraska system tasked with researching the challenges and opportunities Latinos confront as a community and preparing our students to engage in a changing sociocultural context framed by the Latino Community, the fastest growing minority in the State," OLLAS Director Cristian Doña-Reveco explained. "At the same time, OLLAS works to bring Latin America and Latino issues to the community, in a unifying way."
Whether it's community events or innovative research, as Hispanic/Latino Heritage Month comes to a close, those associated with OLLAS are already preparing and working on efforts that will have an impact well into the future.


Community Engagement
Recent events led by OLLAS have included a spotlight on Latino/Latin American artists called ArteLatinx; a biannual showcase of Latino/Latin American movies with Film Streams called Cinemateca; and a public lecture series called Charla, which means "chat" in English.
Just one of the community relevant activities OLLAS is currently involved in is "Hostile Terrain 94" or HT94.
HT94 is a participatory art project composed of approximately 3,200 handwritten toe tags that represent migrants who have died trying to cross the Sonoran Desert of Arizona between the mid-1990s and 2019. These tags are geolocated on a wall map of the desert showing the exact locations where remains were found.
A nationwide tour of HT94 is sponsored and organized by the Undocumented Migration Project (UMP), a non-profit research-art-education-media collective, directed by anthropologist Jason De León. With support from OLLAS and the University of Nebraska-Lincoln, the installation will be presented at Omaha's Amplify Arts from Wednesday, Nov. 5, through Saturday, Nov. 28, with visits available, by appointment, on Thursdays and Fridays from 1 - 6 P.M.
OLLAS will open the exhibition with a virtual panel featuring Laura Alexander, Ph.D.; Thomas Sanchez, Ph.D.,; and Cristián Doña-Reveco, Ph.D., on Thursday, Nov. 5, from 6 P.M. to 7 P.M.
More information is available on the project's Eventbrite page, and more information about other upcoming OLLAS events can be found on the OLLAS website.


Research
OLLAS' impact goes beyond community events. It also includes important research.
This has included years-long studies on the impact of Latinos on the statewide economy, a survey of Latino-led businesses in the state, healthcare access for Latinos, and much more.
Currently OLLAS is collaborating with several universities in the United States in the "Voices of a Pandemic" oral history project collecting the experiences of the Latinx community during COVID-19.
OLLAS is also looking to the future through research with many OLLAS-associated faculty working on important projects that explore the lived experience of Latinx individuals in the United States and around the world.
Just a few examples of this work are included below:


With increased immigration enforcement nationwide over the past several years, the impacts on families who are separated are far-reaching and can impact entire communities. This is the focus of a new research project funded by the Goldstein Center for Human Rights and led by Aliaga-Linares, an assistant professor of sogiology and anthropology, in partnership with OLLAS and Doña-Reveco. In particular, their research presents a focused analysis on the community impact of forced separation within the Midwest with the goal of providing a better picture of the social impact of such policies and provide a future framework for more studies looking at regional and local impacts.


An assistant professor of history, Cantisano, who was born and raised in Rio de Janeiro, Brazil, is developing a book that looks at the erosion of rights to work and housing in his hometown. An expert in human rights law, Cantisano's work analyzes expropriation, eviction, and criminal cases in the early 20th century, showing that many displaced citizens and immigrants were forcibly removed from the city as part of the government's plan to combat yellow fever and smallpox. The book also draws parallels to modern Brazil and explores what role politics can take in shaping people's lives during a health crisis like COVID-19.


"Mobile Vulnerable Populations"
A multi-college effort between the College of Public Affairs and Community Service and College of Arts and Sciences, "Mobile Vulnerable Populations" is a community engaged research project looking at the impacts of COVID-19 on organizations working with Latinos, refugees, immigrants, victims of trafficking, and homeless individuals.


An assistant professor of public policy and social equity, Gomez-Aguinaga is currently conducting research on the current public health crisis caused by COVID-19 and its impact on the Latinx community in the areas of mental health, media's impact on public trust, and the role of lived experience in perceived risk of contracting and dying from COVID-19. The last effort is a joint project with Cristian Doña-Reveco, director of OLLAS.


"Even If Our Voices Shake: Refusing to Be and Teaching 'Inside the Lines'"
A recently published 'testimonio' by Pearson, assistant professor of education, and Rodriguez-Arroyo, associate professor of education, this article was a featured chapter in the book "Experiences of radicalization in U.S. colleges and schools of education: Critical reflections on inclusion in the academy."
The chapter focuses on Arroyo and Pearson's experiences as women of color in a state and university that is predominantly white. They focus on their fight for inclusion and against tokenization; the struggle of finding their voice; and empowering students from historically underrepresented backgrounds to do the same.


Curriculum
OLLAS' is also working on preparing the next generation of Latino leaders and professionals.
Among several initiatives, OLLAS and Magie Hall, Ph.D., from UNO's College of Information Science and Technology, are developing a dual program pairing the Latino and Latin Studies major with the IT Innovation major to prepare IT professionals grounded in a strong sociocultural liberal arts education.
About the University of Nebraska at Omaha
Located in one of America's best cities to live, work and learn, the University of Nebraska at Omaha (UNO) is Nebraska's premier metropolitan university. With more than 15,000 students enrolled in 200-plus programs of study, UNO is recognized nationally for its online education, graduate education, military friendliness and community engagement efforts. Founded in 1908, UNO has served learners of all backgrounds for more than 100 years and is dedicated to another century of excellence both in the classroom and in the community.
Follow UNO on Facebook, Twitter (X), Instagram, TikTok, LinkedIn, and YouTube.