CBA Junior Makayla Leiting Weaves Success out of Fabric, Tradition, and Family
Leiting founded her sustainable fashion business, Elem by ML, in 2018. Each piece is uniquely hand-woven by women in the Philippines.
published: 2020/04/03
contact: Rachael Smith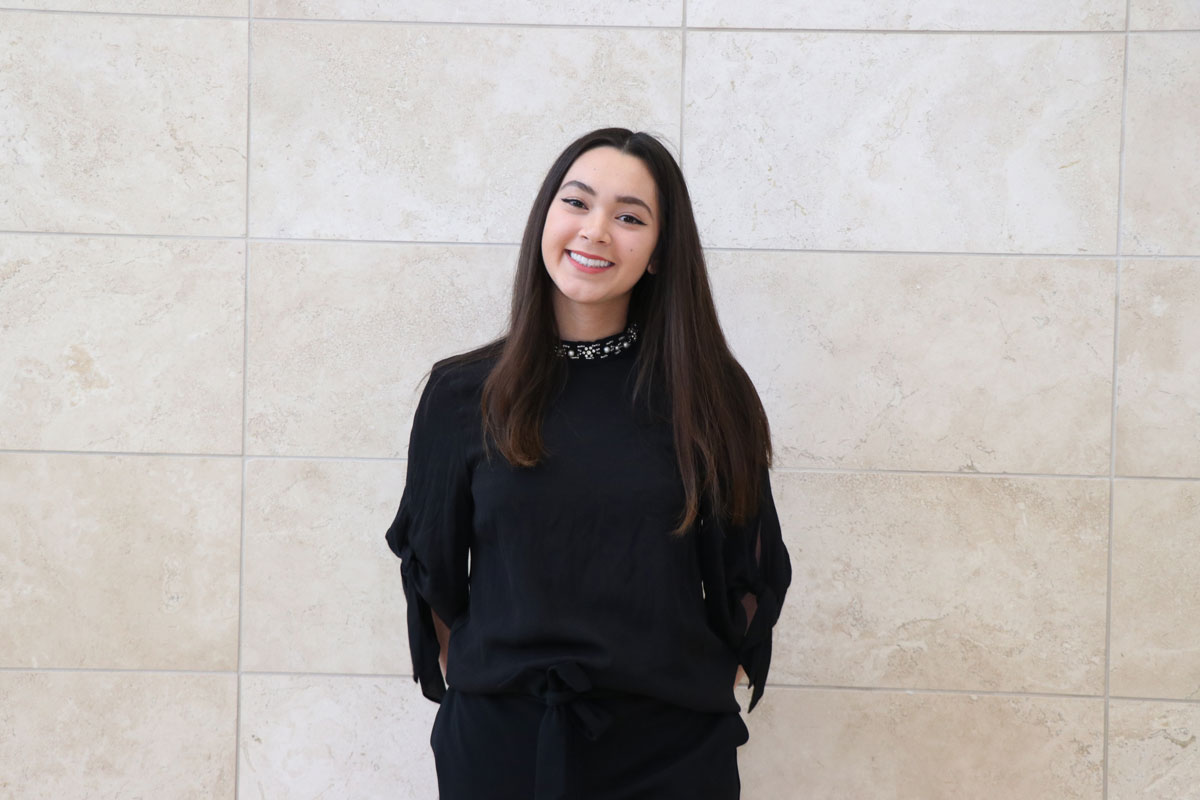 "The journey of a thousand miles begins with a single step," reads the famous quote by Lao Tzu. For UNO CBA junior Makayla Leiting, these words hold true.
Leiting was sewing and sketching at a young age. This transformed into time spent fashion designing and creating unique clothing pieces in high school. And by the time Leiting was a college junior, this lifelong interest inspired her sustainable fashion business, Elem by ML, which launched in summer 2018.
Elem by ML is unique in that it's committed to creating sustainable fashion pieces with a positive cultural impact. Not only are the pieces eco-friendly – something that Leiting claims "will never go out of style" – but every piece is uniquely hand-woven by tribal women from the Philippines.
Growing up in the United States as half Filipino, Leiting always felt like "a piece of [her] identity was missing." Through the fabric of the Philippines, she wove a connection to the country that extended far beyond herself.
"I find the fabric so fascinating because each piece is woven by the tribal women who weave their individual dreams and messages into various patterns; no two weaves are the same," said Leiting.
Through her business, she is able to provide opportunity to the women creating the pieces, keep traditional weaving practices alive, and forge a closer connection with the Philippines.
"One of the most important aspects in running my business is having a close connection with the various tribes in the Philippines," said Leiting. "This means that it's necessary for me to travel there at times to keep up with major updates and create agreements."
To manage her business' obligations, Leiting first learned how to tackle the responsibilities of entrepreneurship at UNO, where she is majoring in International Business while earning a dual Bachelor of Arts degree in International Studies.
"My education through the College of Business at UNO has significantly helped me to gain the necessary skills to run a business," said Leiting. "I am thankful for all of the support I've received from CBA, and it has helped me to continue to run my business while I am in school."
As she grows her business while managing coursework, Elem by ML is available for trade shows, international events, and custom orders. Recently, her pieces were featured in Omaha Fashion Week, and she has plans to launch a new collection this summer.
Though she's still on the "journey of a thousand miles" that is entrepreneurship, Leiting doesn't regret a single step.
"As a young entrepreneur, you will make mistakes, but that doesn't mean you should give up right away," she said. "Be persistent, learn from your mistakes, and keep going."
Stay in touch with Makayla and Elem by ML on Instagram and Facebook. She accepts inquiries at elembymakaylaleiting@gmail.com.