UNO CBA's Dr. Yanhui Zhao Quoted by BBC News
The UNO CBA Assistant Professor of Marketing recently wrote about the Weight Watchers rebranding, with his insightful comments picked up by BBC News.
published: 2019/03/20
contact: Rachael Smith - CBA Marketing Department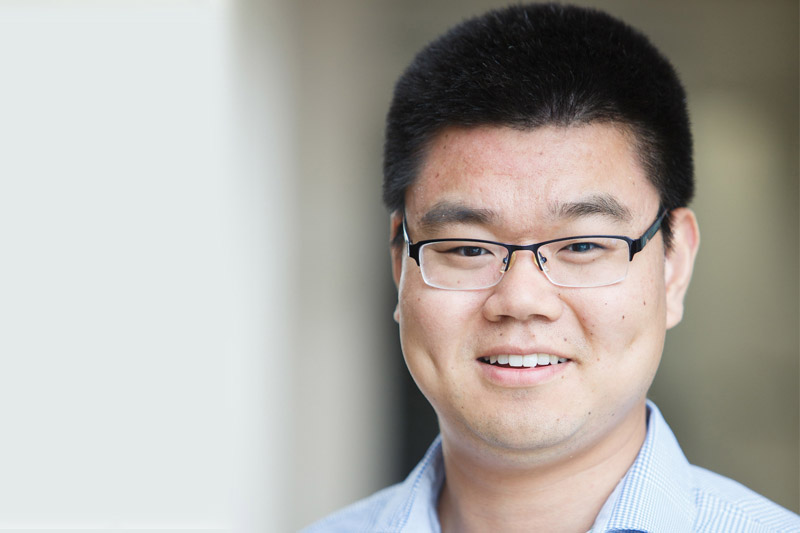 UNO CBA Assistant Professor of Marketing Dr. Yanhui Zhao recently published an executive summary of his new study, titled Is Rebranding Worthwhile?, on the CBA website. Dr. Zhao's full study is forthcoming in the Journal of the Academy of Marketing Science and emerges from his interest in marketing strategy, particularly brand management.
As Weight Watchers announced a rebranding of their company name and image in September 2018, global news outlets engaged in heated discussions about the merits of these changes. BBC News is one of the recent sites tackling the Weight Watchers story and asserts that the company's new name of WW puts them on a "crash diet"1 in their recent article "What's gone wrong at Weight Watchers?"
In the article, BBC News cites Dr. Zhao's research and references his quotes on risky rebranding practices, the implementation of new brand strategy, and shareholder reactions.
BBC news reached nearly 17 million viewers in third quarter 20182, now offering well-deserved visibility for Dr. Zhao's research and for UNO CBA!
UNO CBA is always proud of our talented professors like Dr. Zhao who consistently offer important contributions to local and global business discussions each year. Show your support for CBA faculty research by checking out the articles linked within this story.
Notes
Jordan, Dearbail. "What's Gone Wrong at Weight Watchers?" March 1, 2019. https://www.bbc.com/news/business-47392730.
BARB.

Quarterly reach of BBC News in the United Kingdom (UK) from 1st quarter 2012 to 3rd quarter 2018 (in 1,000 viewers)

. https://www.statista.com/statistics/290866/bbc-news-viewers-reached-quarterly-uk/ (accessed 3/22/19, 2:01 PM).