First Ever UNO CBA Business Week Energizes Campus
Students enjoyed four jam-packed days of networking, career development opportunities, and informative workshops centered around building a successful future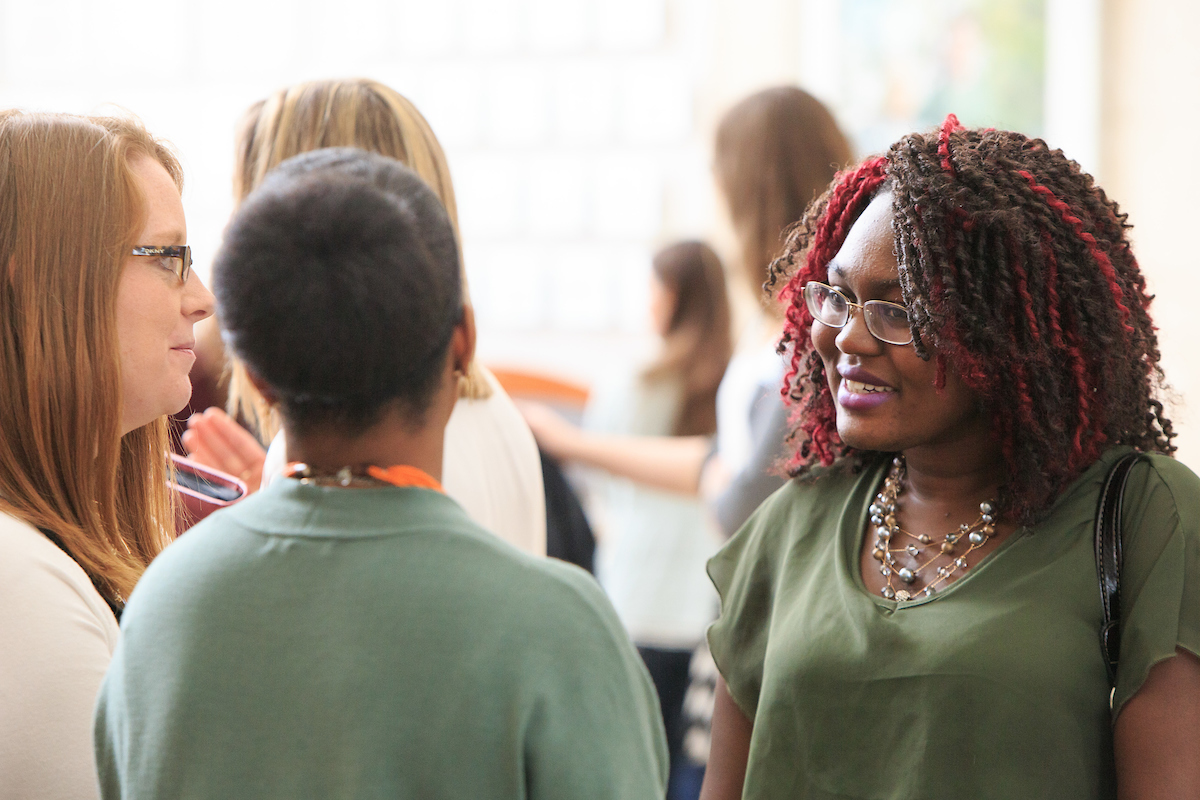 The first ever UNO CBA Business Week was hosted in February, offering four jam-packed days of networking, career development opportunities, and informative workshops for UNO students.
The event was energizing, connecting hundreds of CBA students with actionable career-building advice and tips on how to make the most of their time at Mammel Hall.
On February 17, the week kicked off with an alumni lunch. A panel of CBA alumni shared their stories and offered insight into life after college. After the panel, alumni answered student questions about successful careers, resources and tools for job hunts, and the workplace.
With the Spring 2020 Career Fair on the horizon, CBA Business Week also offered several career prep workshops. These events covered common questions like what to wear, how to prepare, and how to feel comfortable at career fairs and during interviews. One workshop, in partnership with Mutual of Omaha, discussed networking "hacks" and shared hints about what employers look for in interactions with students when making hiring decisions.
With rare insights like these, the career workshops not only prepared students for the career fair, but ultimately offered lasting tips and tricks for students approaching graduation and beginning their job hunt.
For those wanting to take their preparation a step further, the college also welcomed students from both inside and outside CBA's business programs for exploratory workshops, CBA speed advising, and MBA speed advising. Students took advantage of one-on-one discussions about the many degree opportunities available at UNO CBA and how a CBA degree could boost their career.
And with a celebrity presence on campus, the excitement was tangible. John Quinones, ethical speaker and longtime host of ABC's What Would You Do?, presented in the Mammel Hall Auditorium. Quinones discussed ethics and decision-making, emphasizing the importance of ethical choices in students' future careers.
The week ultimately affirmed the valuable connections and opportunities offered at UNO CBA by providing students an open, supercharged environment in which to learn, ask questions, and prepare for a successful future.