School of Accounting Celebration Recognizes UNO CBA's Designation Milestone
Alumni, faculty, and community supporters gathered to reflect on what the new School of Accounting designation means for UNO.
published: 2019/11/01
contact: Dr. Susan Eldridge, Director, School of Accounting
email: seldridge@unomaha.edu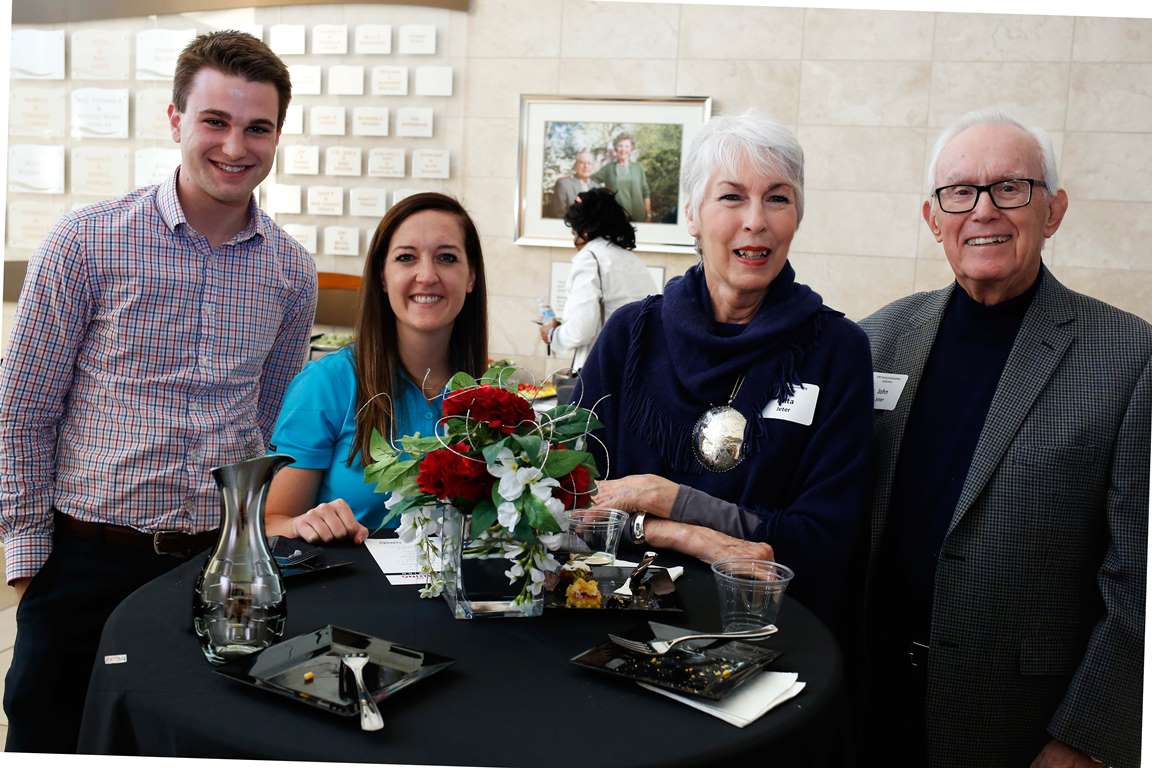 Excited, proud, thoughtful, and energized – these describe the more than 50 accounting alumni, faculty, and community supporters who attended the School of Accounting Celebration on October 24. After connecting with friends and associates during the reception, attendees gathered in the Mammel Hall Auditorium.
Dr. Susan Eldridge, director of the School of Accounting, first shared a brief video about what the new designation as a "School" means for UNO. She then thanked faculty, Accounting Advisory Board members, donors, and supporters of Beta Alpha Psi and the Accounting Careers Program for their tireless work, which was instrumental in reaching this designation milestone.
"Our new name is a Regents-approved designation that affirms the exceptional quality and professional focus of our internationally recognized accounting programs here at UNO," said Eldridge.
Most of the program included student and alumni storytellers who shared their engaging accounts of experiences, opportunities, and lessons learned as part of the undergraduate or graduate accounting programs at UNO.
The new School of Accounting is home to UNO's undergraduate accounting concentration as well as the Master of Accounting graduate degree program. The designation as a "School" was announced in July 2019.