UNO MBA, EMBA Programs Rise in National Ranks
Thanks to customized curriculum, online learning options, and exceptional quality of education, UNO's MBA and EMBA programs continue to rise in national ranks.
published: 2019/04/19
contact: Rachael Smith - CBA Marketing Department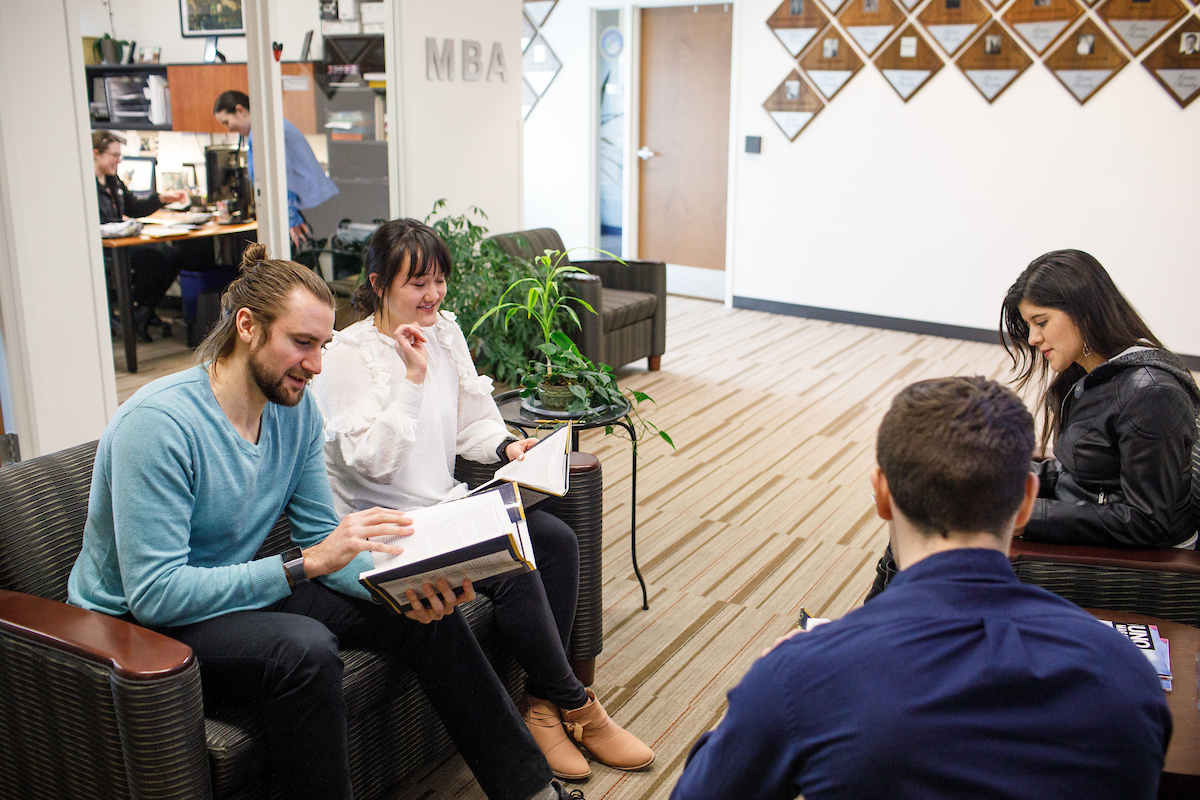 UNO CBA's Master of Business Administration (MBA) and Executive Master of Business Administration (EMBA) programs are exceptional, and the world is taking notice.
The UNO MBA program rose in its overall rating in the U.S. News & World Report's 2020 "Best Business Schools." It now ranks #99 in part-time MBA programs.
CEO Magazine once again recognized the UNO MBA and Executive MBA as Tier One programs in its 2019 Global MBA Rankings.
The UNO MBA also continues to adapt with students as it finalized a new dual degree program with UNMC. Students may now earn an MBA-MSN Nurse Leader/Executive degree.
These accomplishments are not only driven by the outstanding faculty, staff, and students in UNO CBA, but also the specialization and customization options the MBA and EMBA programs offer. UNO's MBA program has adopted online learning options that have resulted in an increased number of students enrolled. Admission numbers are also up.
The UNO MBA program also focuses on a customized curriculum, so students are never locked into a specific set of courses. With 10 different concentrations, students have opportunities to shape their learning around personal interests or professional aspirations.
The EMBA program takes a similar approach with its concierge system. UNO takes care of everything from scheduling courses, purchasing textbooks, and catering meals for executives enrolled, so there's plenty of time to focus on cohort-based, collaborative learning – and less on figuring out which parking permit to buy.