UNO Grows Entrepreneurial Living Learning Community
This fall, fourteen freshmen who are entrepreneurially driven will start college with purpose, already part of a supportive community.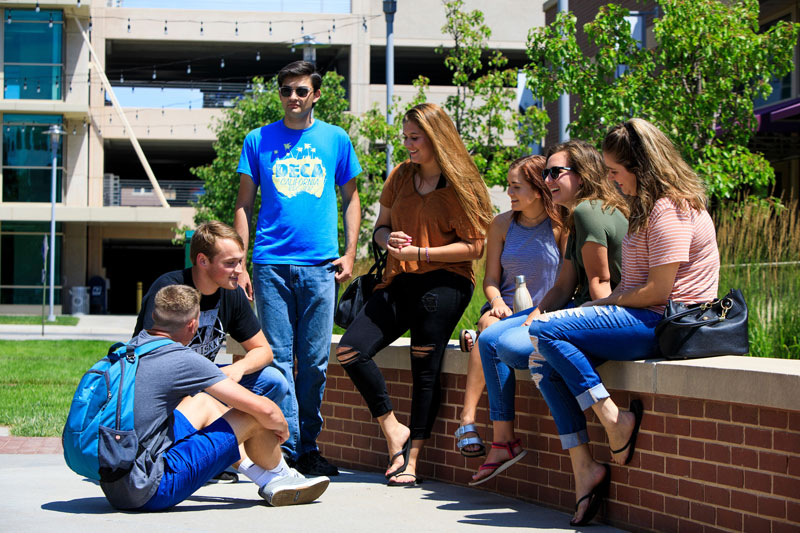 OMAHA – Fourteen first-year students will start college together this fall as members of the University of Nebraska at Omaha's Entrepreneurial Living Learning Community (ELLC).
Launched last fall, this two-year cohort program is designed to support and inspire students who are interested in innovation and entrepreneurship, regardless of their major.
Members live together in UNO's Scott Village residence hall, complete entrepreneurship courses together, attend extracurricular activities and receive scholarship support thanks to generous donors.
The fall 2017 cohort includes the following Mavericks:
| Name | Hometown | High School |
| --- | --- | --- |
| Colten Adams | Orchard, NE | Creighton Community |
| Christina Becker | Omaha, NE | Millard West |
| Isabelle Brown | Omaha, NE | Mercy |
| Abigail Centarri | Omaha, NE | Omaha Central |
| Alexis Centarri | Omaha, NE | Omaha Central |
| Sofia Gonzalez | Omaha, NE | Omaha Central |
| Thomas Kienow | Gretna, NE | Gretna |
| Candido Morales | Schuyler, NE | Schuyler Central |
| Erica Pokorney | Shelby, NE | Shelby-Rising City |
| Taryn Rannals | Yutan, NE | Millard North |
| Makayla Rohrer | Hickman, NE | Norris |
| Alex Seigel | Papillion, NE | Bellevue West |
| Erik Tena | Schuyler, NE | Schuyler Central |
| James Van Eperen | Omaha, NE | Millard South |
These new members will join other entrepreneurially driven students who started the ELLC program in fall 2016.
Over the last year, members of the inaugural cohort attended weekly meetings of UNO's award-winning Collegiate Entrepreneurs' Organization, participated in networking events, toured local companies and visited Chicago to explore the city's startup community — in addition to completing an entrepreneurial foundations course together.
To apply, candidates must show a record of innovative or entrepreneurial accomplishments and a desire to develop their skills, interests and connections in college.
For more information about the ELLC, visit http://cba.unomaha.edu/ellc or contact Jenna Taulman, assistant director, Center for Innovation, Entrepreneurship and Franchising: 402.554.3605 or jtaulman@unomaha.edu.