Mavericks Make Their Mark at Volleyball Day in Nebraska
contact: Bella Watson - Office of Strategic Marketing and Communications
email: unonews@unomaha.edu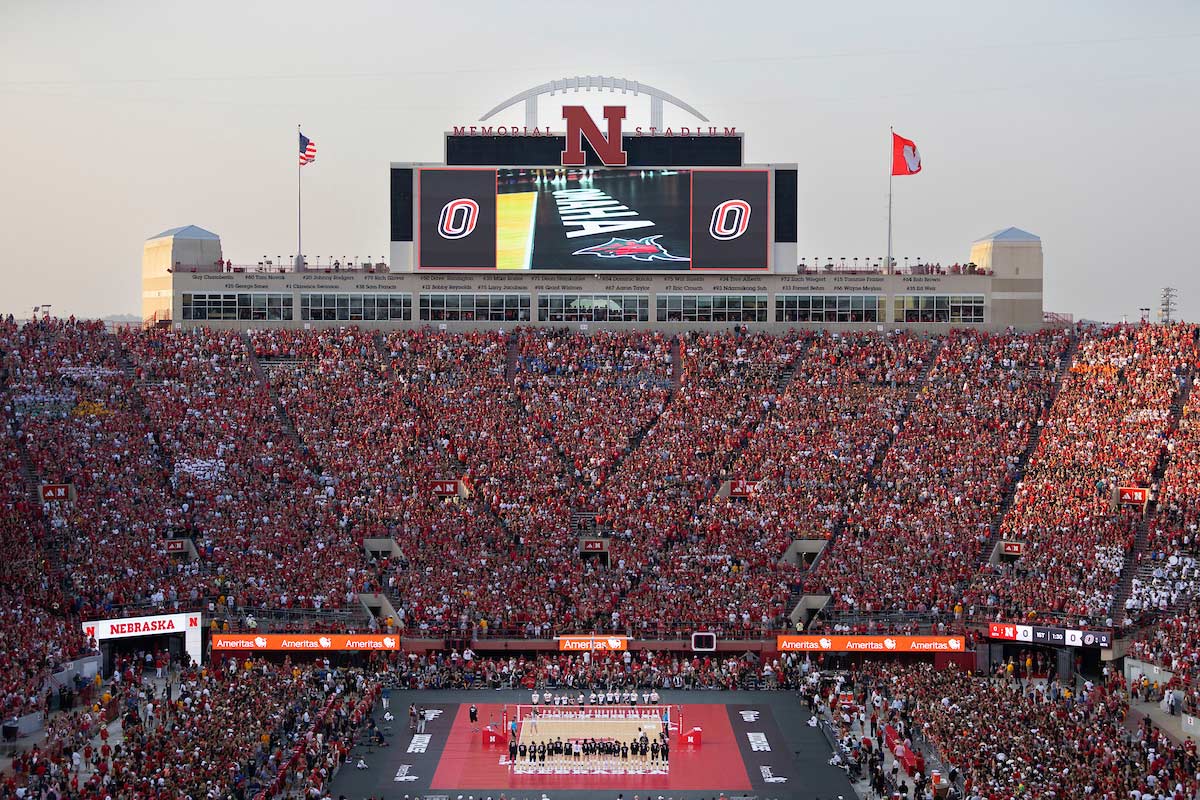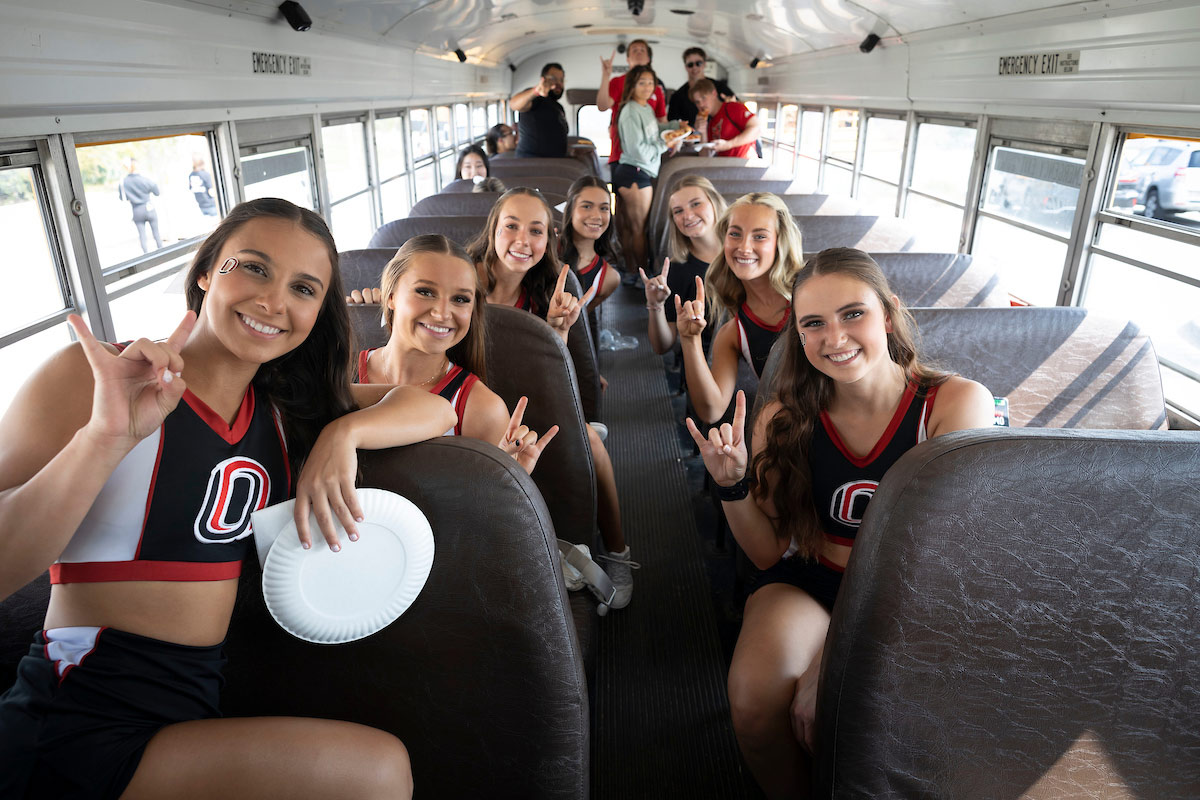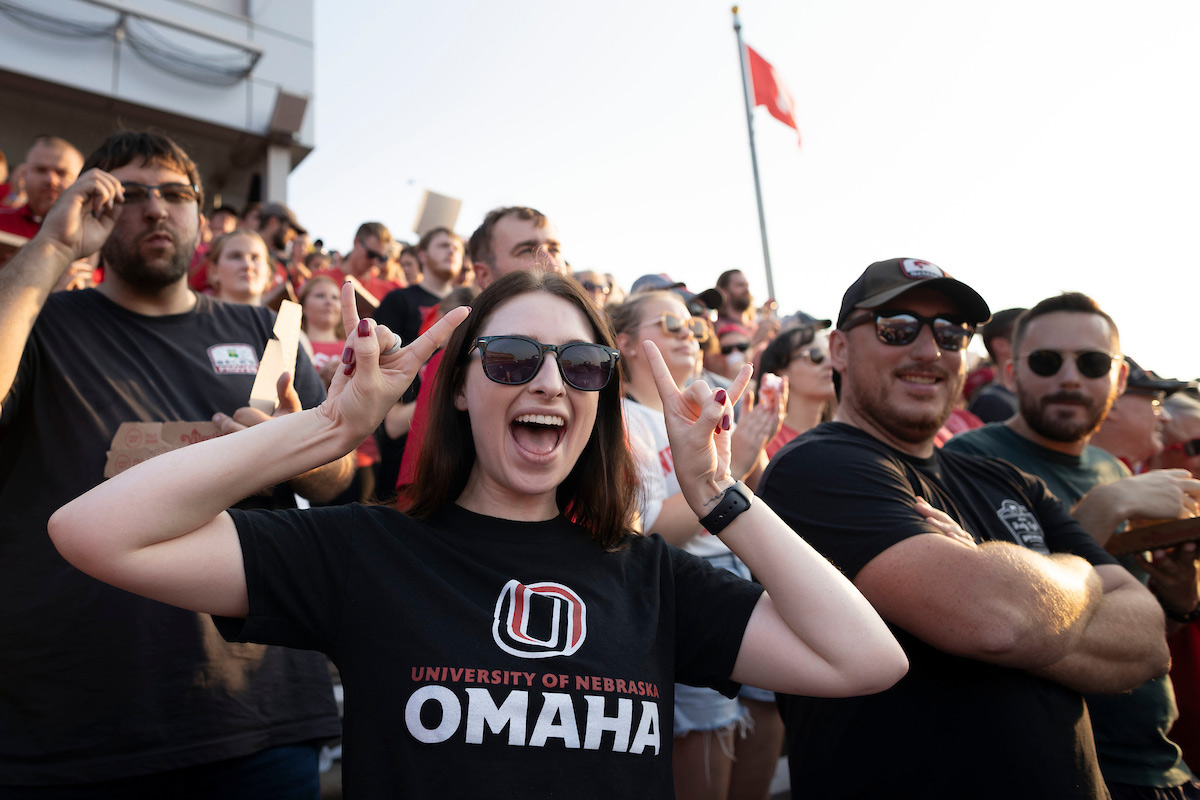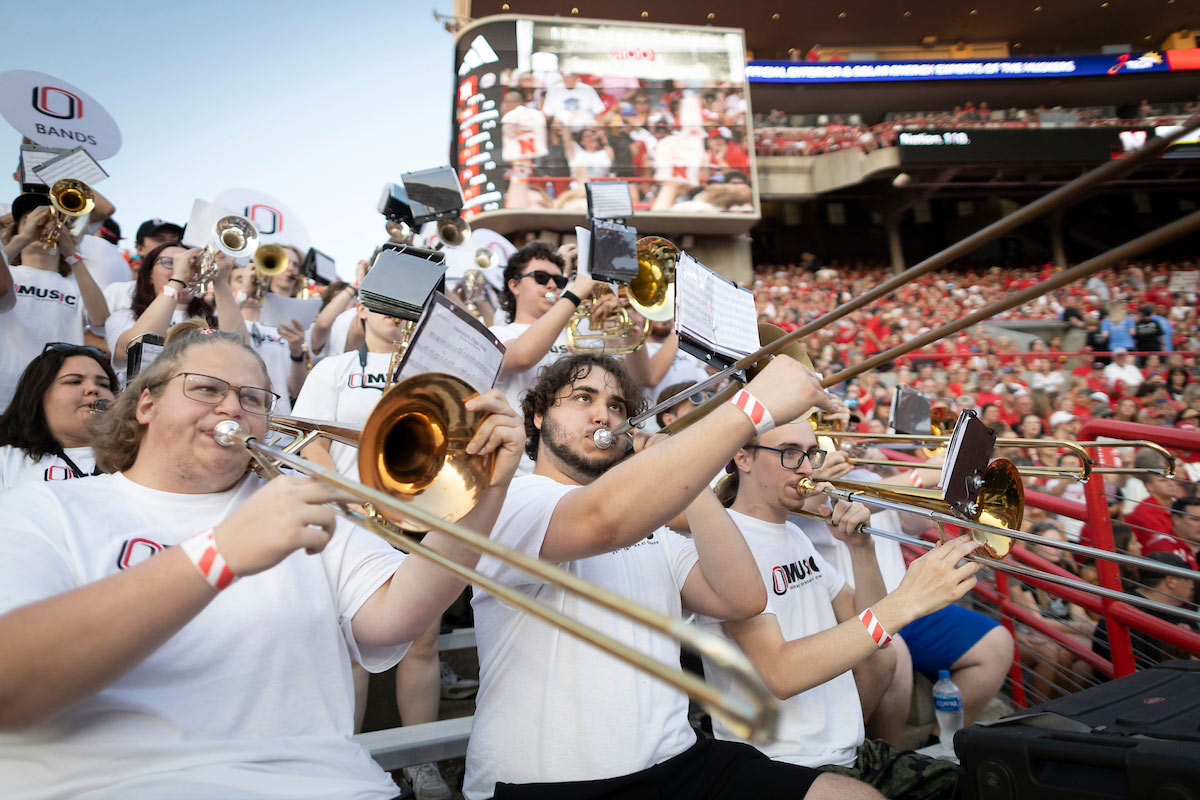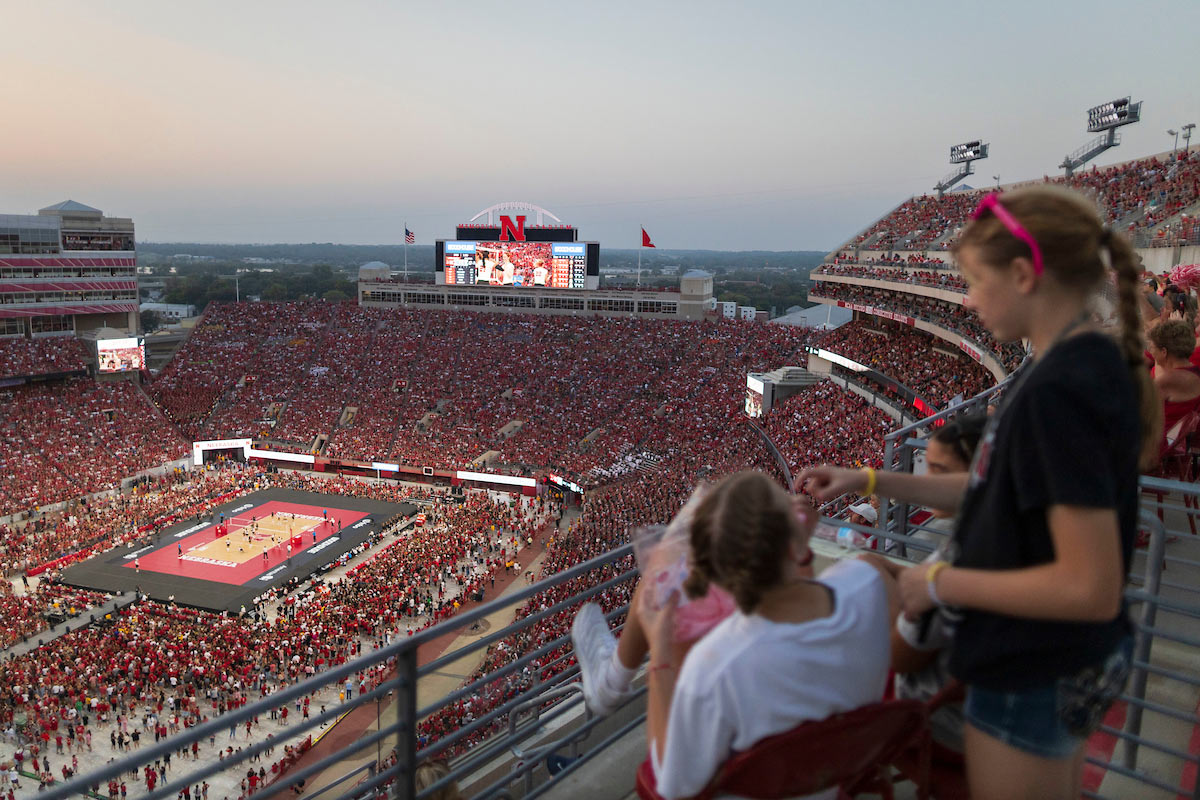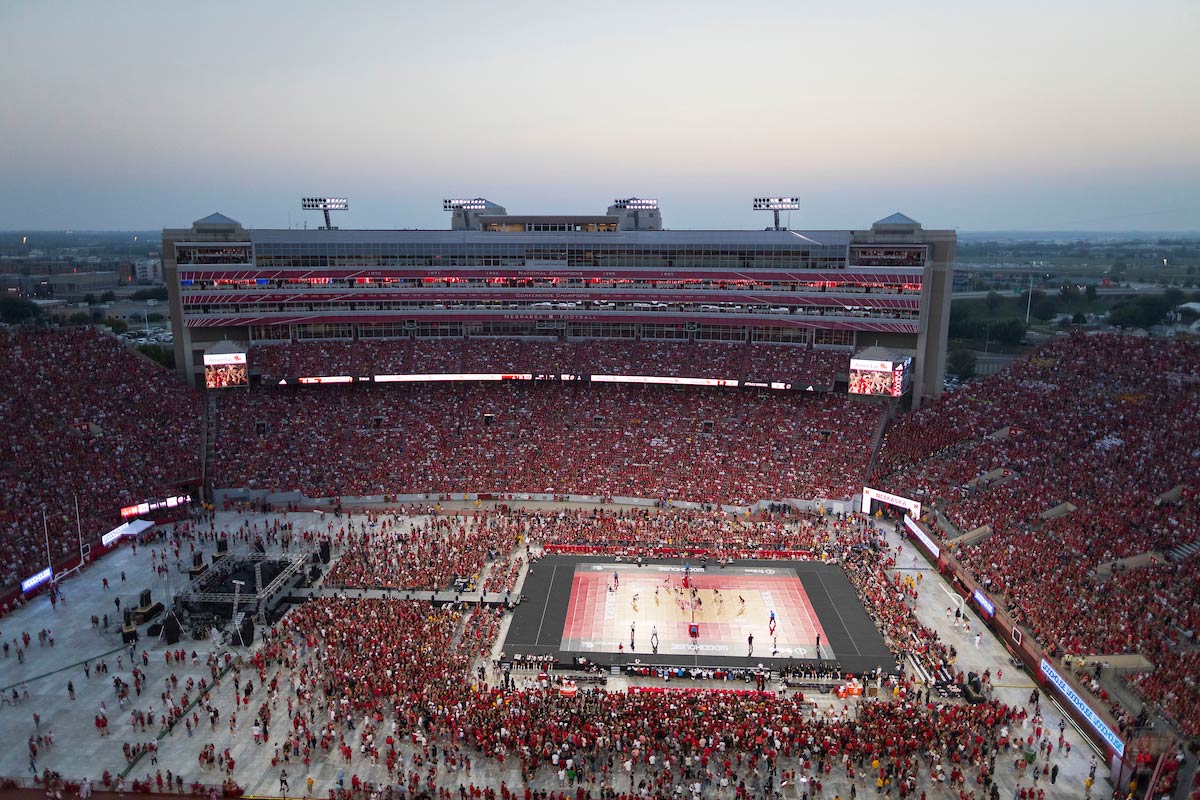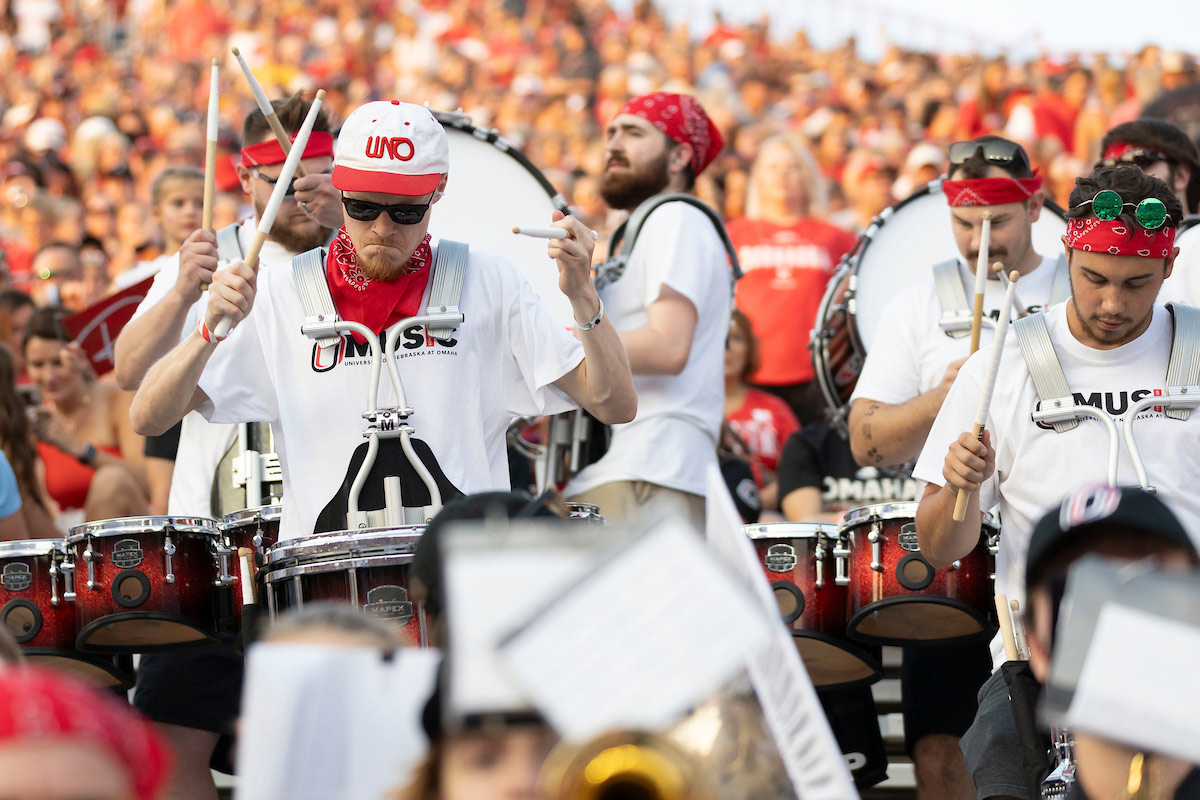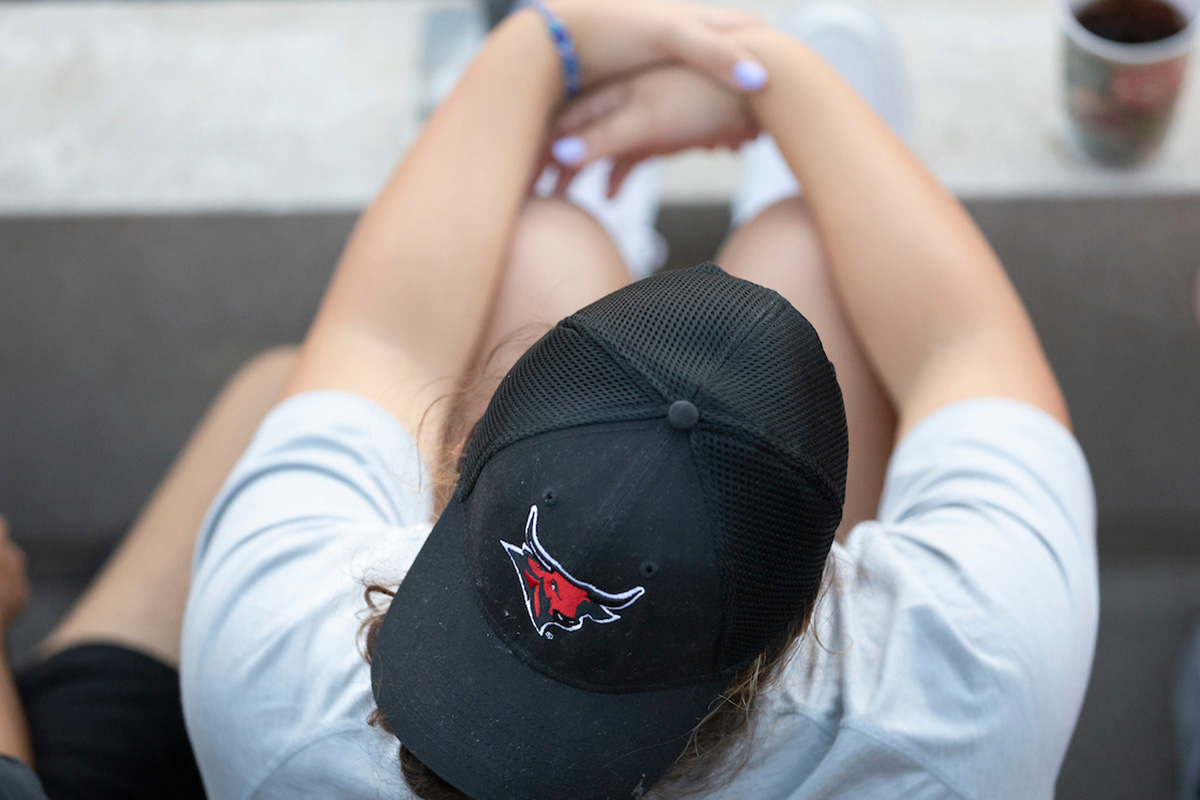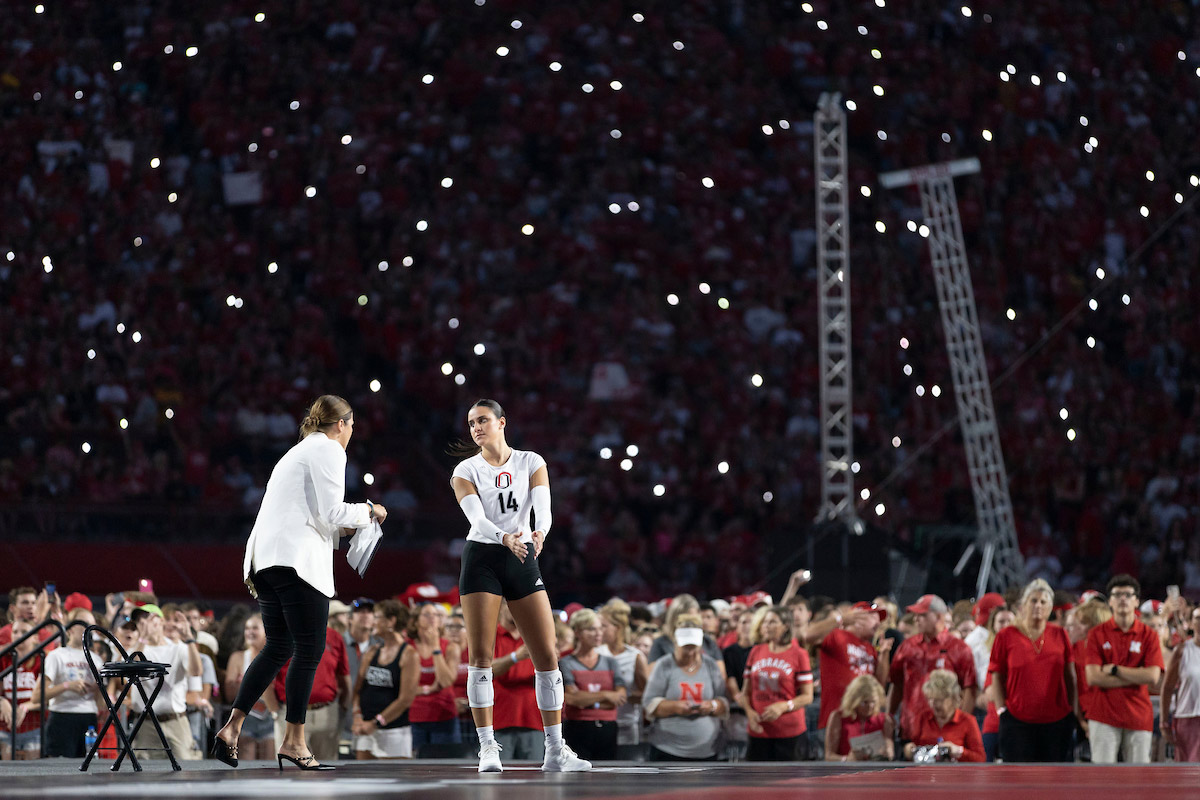 On Aug. 30, over 92,000 fans gathered at Memorial Stadium to watch as history was made at Volleyball Day in Nebraska. The Omaha Mavericks took on the Nebraska Cornhuskers in a world-record breaking match. The players demonstrated a collective embodiment of strength, resilience, and pure sporting excellence.

Adding to the excitement, a grand contingent of 500 spirited UNO students eagerly secured their spot in this monumental event, with many choosing to travel together on the Office of Spirit, Tradition, and Signature Event buses to Lincoln. With an infectious display of Maverick Spirit, the Mavericks joined their fellow volleyball fans in celebrating the once-in-a-lifetime event. Volleyball Day in Nebraska has forever etched its name in the archives of sports history as the most attended women's sporting event the world has ever seen, shattering the previous record held by a Champions League game in Barcelona, Spain, with an attendance of 91,648.
Sights and Sounds from the Big Day
Take a look back at the historic day through photos and social posts from Maverick fans who were part of the action.
View this post on Instagram
View this post on Instagram
View this post on Instagram
View this post on Instagram