Get in the Game: Maverick Athletics Ticketing Information
With 16 Division-I sports teams, the Omaha Mavericks are hitting the ice, the court, the field, the pitch, the track, the pool, and the green throughout the year. Learn how you can cheer on the Mavs in person this season!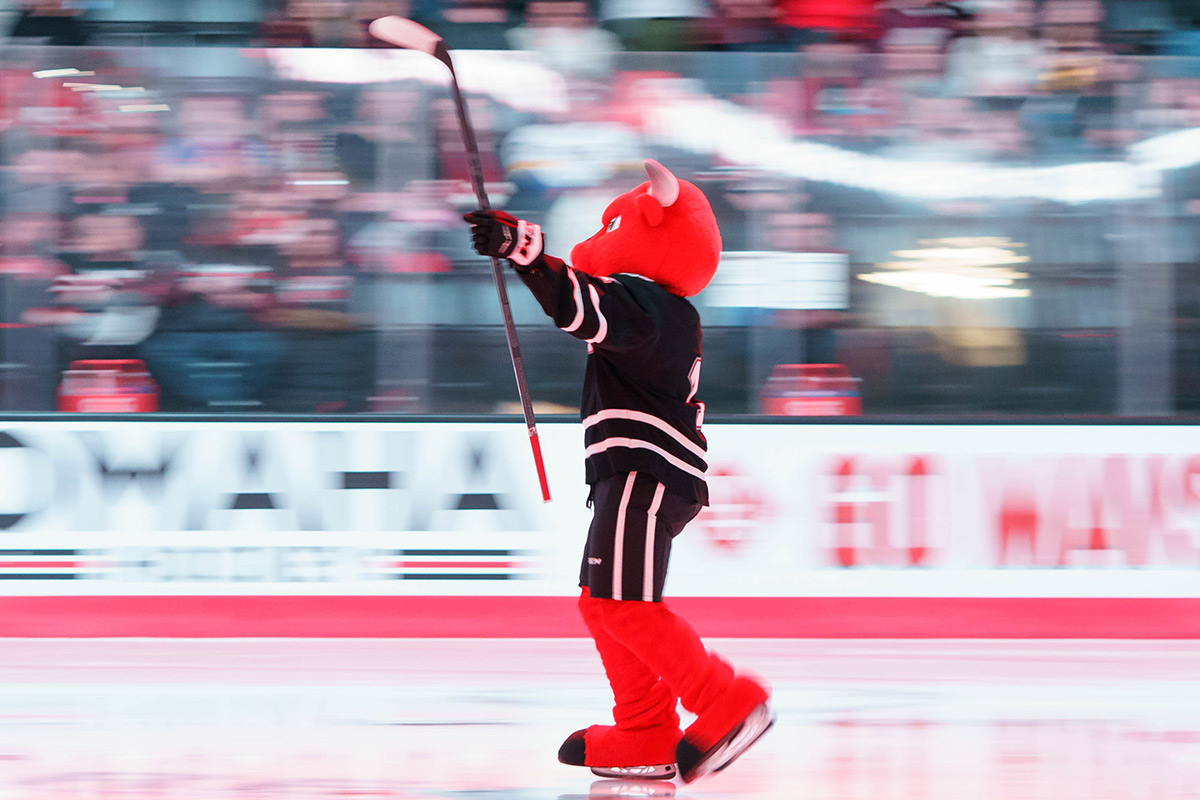 There is nothing more exciting than cheering your team to victory in person and there is nothing more special to a student-athlete than hearing the roar of the crowd as they face down an opponent.
Be a part of the action this season as the Omaha Mavericks are set to make runs at their conference titles and an opportunity to compete for a national championship.
It's not to late to get into the game with deals for students, faculty, and staff. The general public can get their tickets at omavs.com/tix.
Have a question? Contact Omaha Athletics at 402.554.MAVS, Monday - Friday, from 10 A.M. to 5 P.M., and the office will be happy to assist you.
We look forward to seeing you this season at Omaha Athletic Events!
Upcoming Games
The Omaha Mavericks schedule on omavs.com is the best way to keep up to date on every home game happening this season.
Ticket Information for Students
As a UNO student, you have access to every regular season home game at no cost!
Just show your MavCARD at the Box Office to receive a free ticket. On Hockey gamedays, the Box Office has a student admission table set up in the main lobby to check your MavCARD and issue your ticket. Once you have your ticket you will be able to attend the game with dedicated seating in one of our dedicated student sections so you can sit with your fellow Mavericks!
Student Companion Tickets
Students are also able to purchase up to one companion ticket for a guest to sit in the student section with them.
To access your compaion ticket, students will need to go to the Baxter Arena Box Office window, no earlier than one hour prior to gametime, and show your MavCARD to request a student companion ticket.
Companion Tickets are $10 for Hockey and $5 for Volleyball and Men's and Women's Basketball.
Ticket Information for Faculty and Staff
UNO Faculty and Staff have the opportunity to attend Maverick athletic events by purchasing a variety of single game, half season, or full season tickets.
To secure your ticket for an upcoming athletic event, you will need a MyMav Ticket Account or utilize the Omaha Maverick Athletics app.
Using your mail address will allow you to set up an account, which will allow you to purchase your tickets as well as access them later for admission to the game.
Faculty and Staff Appreciation Events and Ticket Deals
Stay tuned for future appreciation events and ticket deals.