Celebrating December 2022 UNO Graduates
More than 1,090 Mavericks from 28 states and 19 countries received degrees.
published: 2022/12/16
contact: Sam Peshek - Office of Strategic Marketing and Communications
email: unonews@unomaha.edu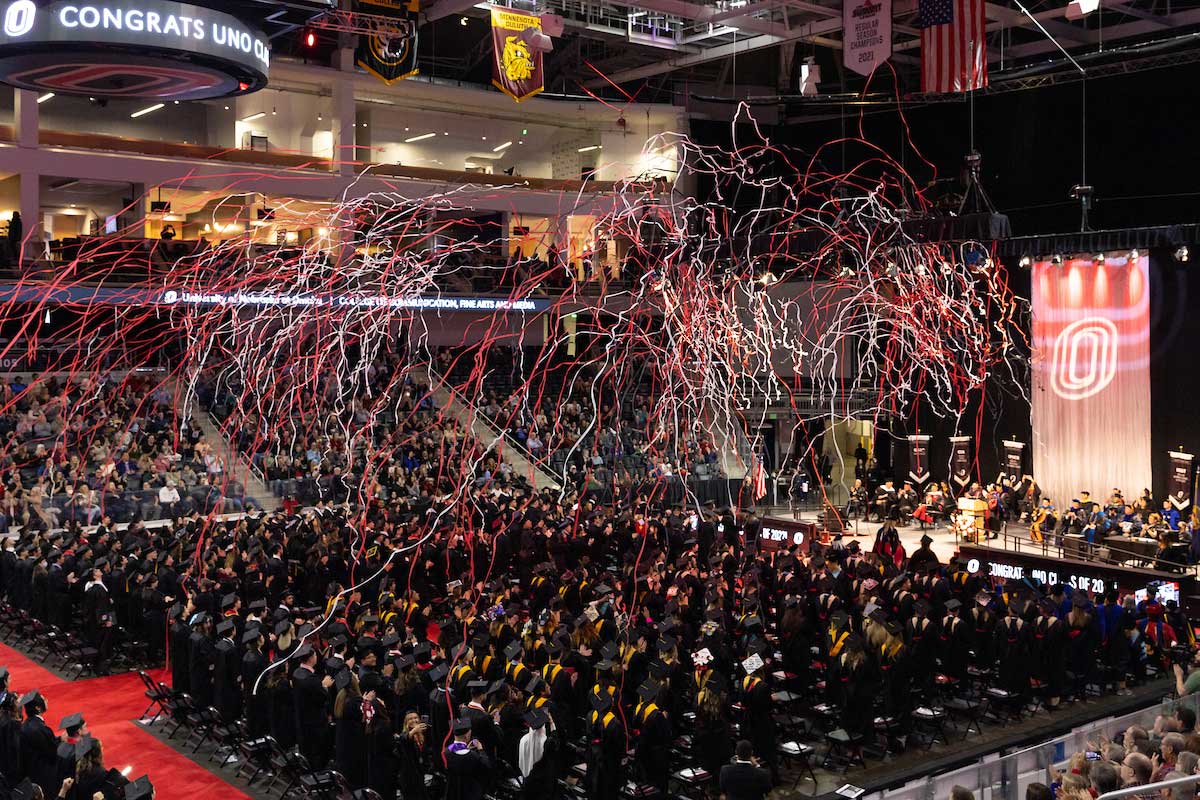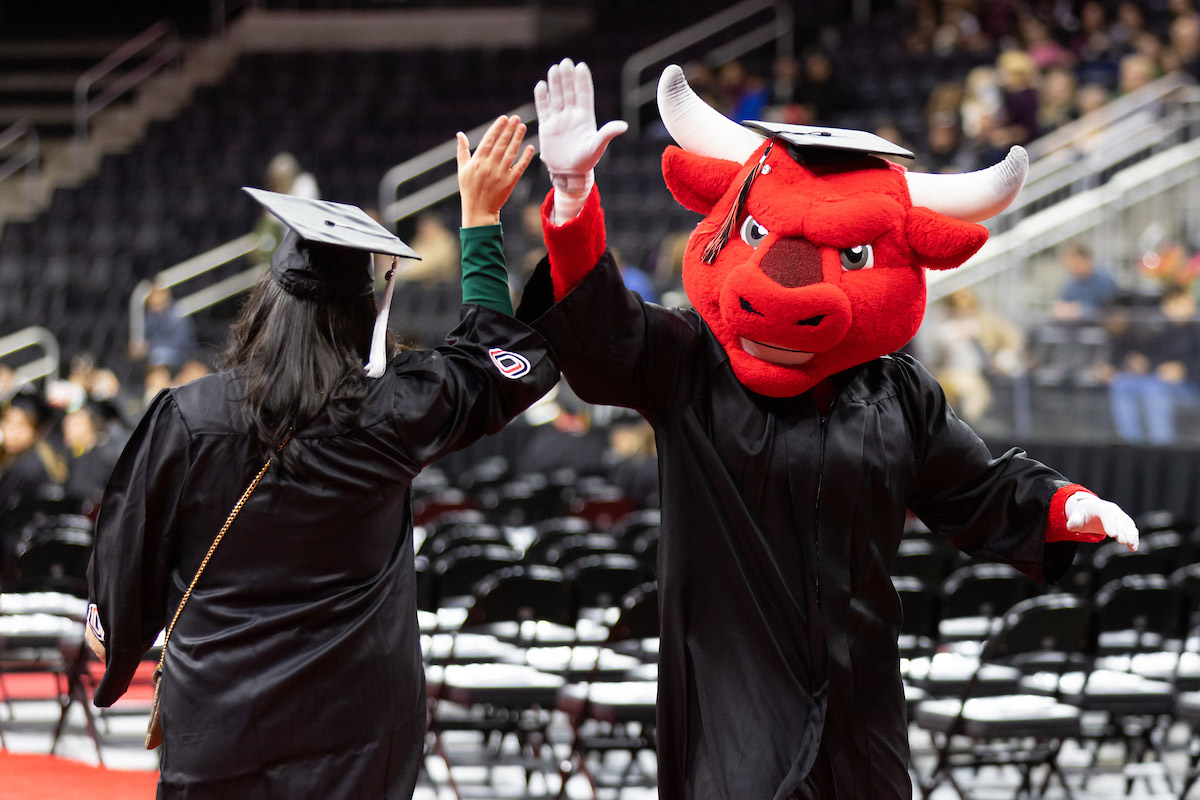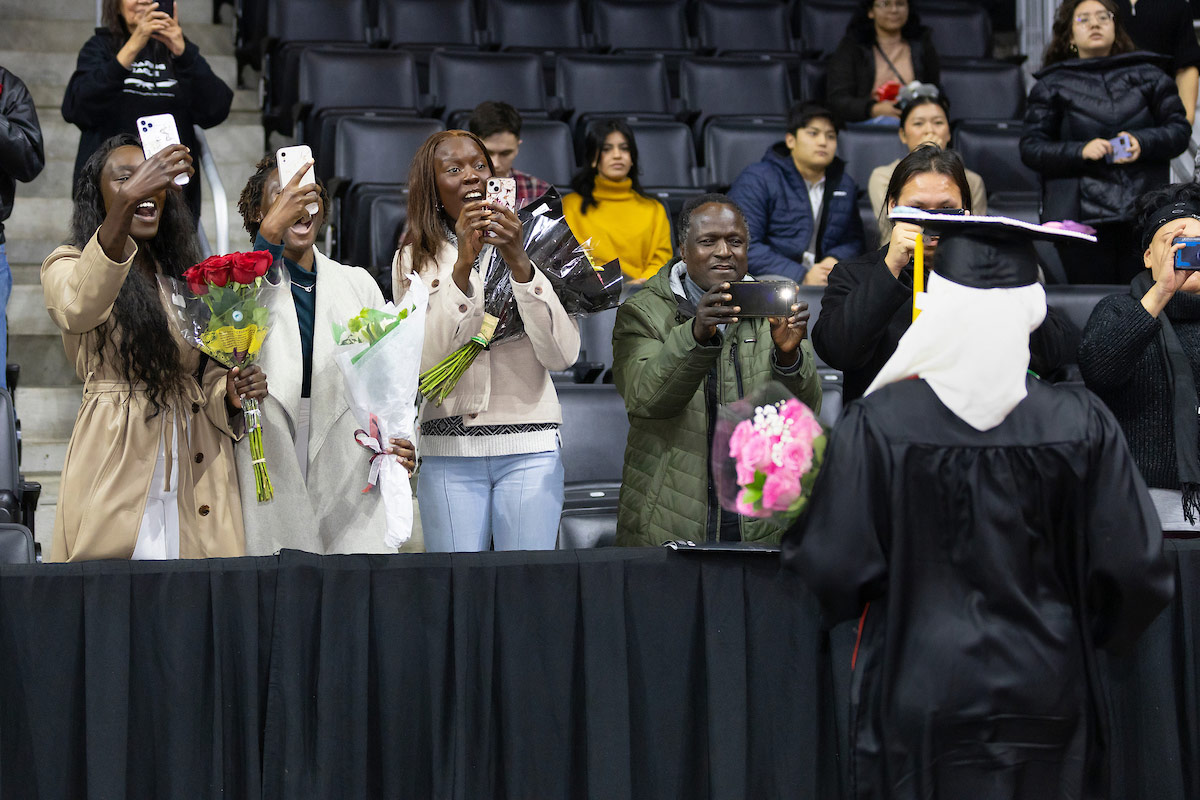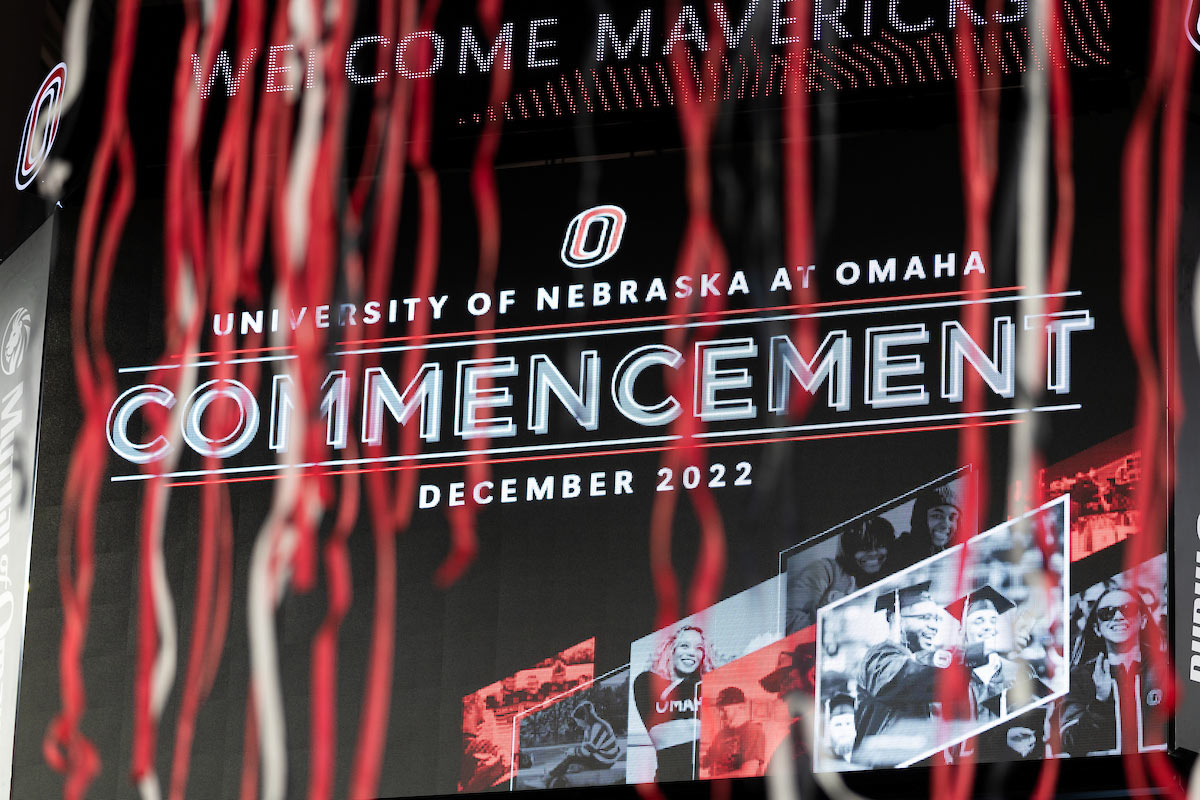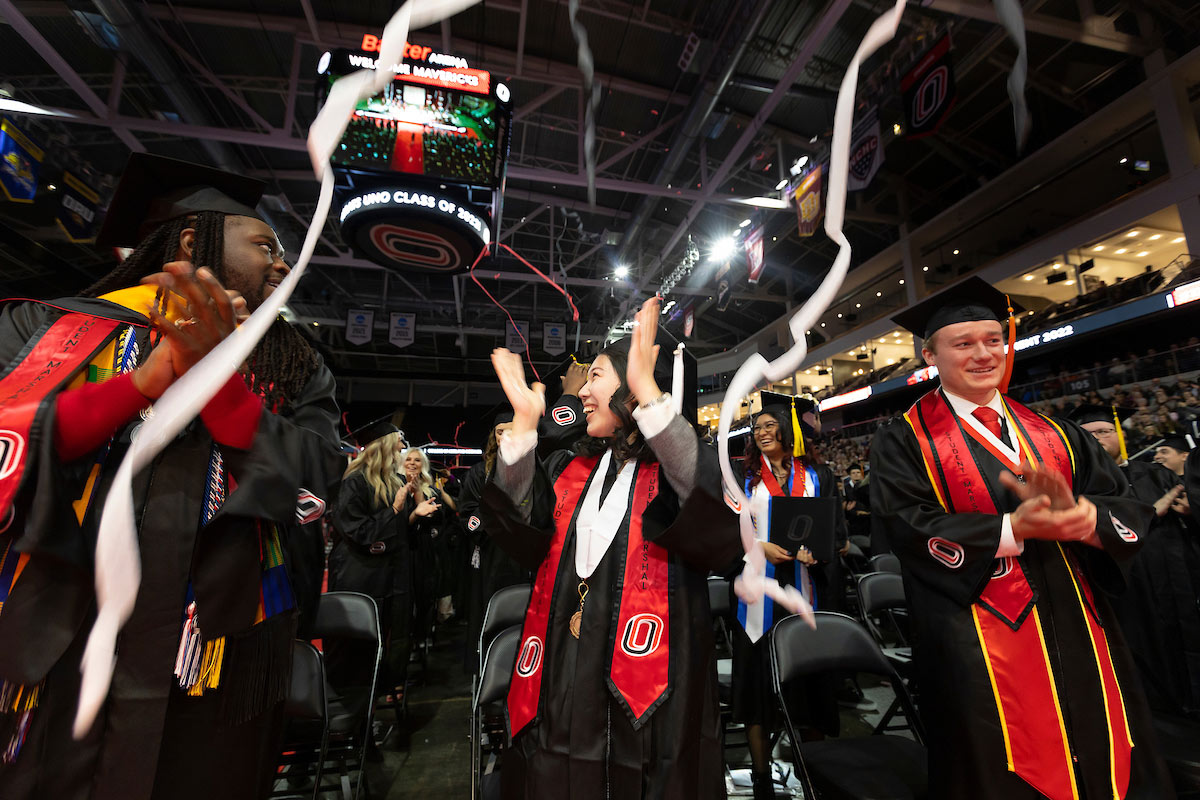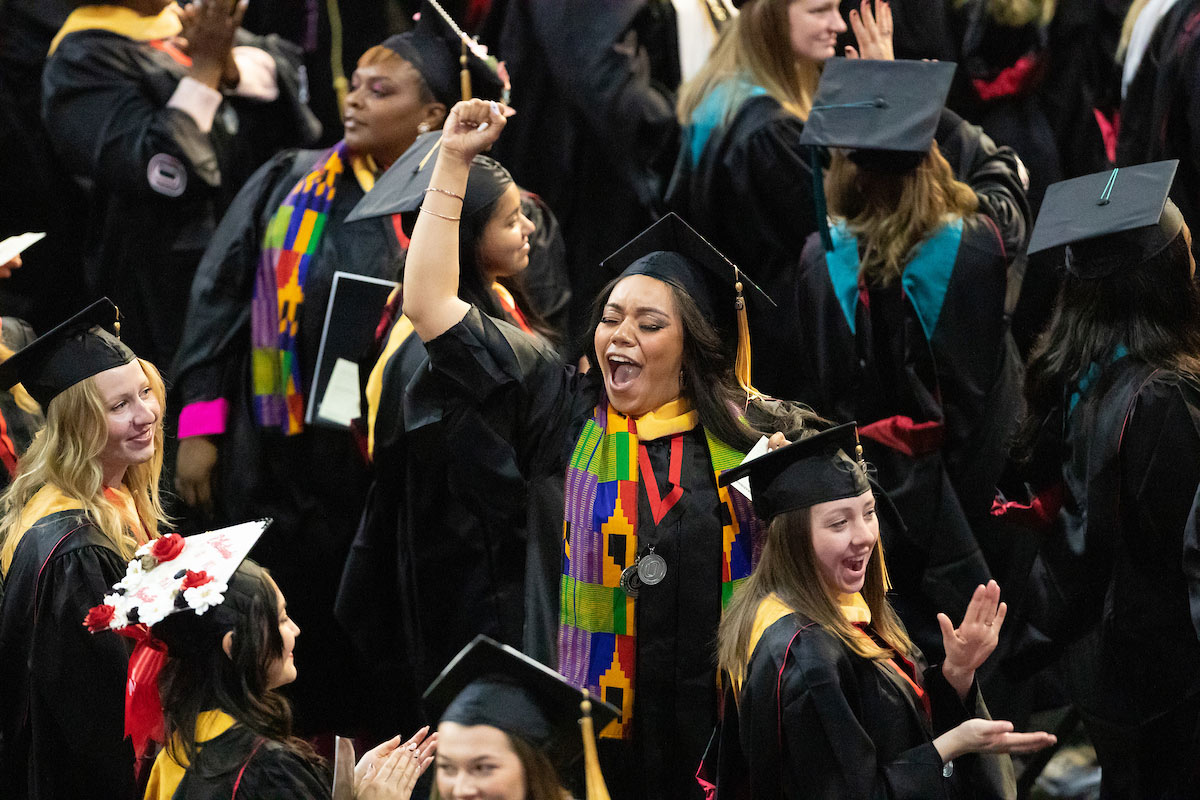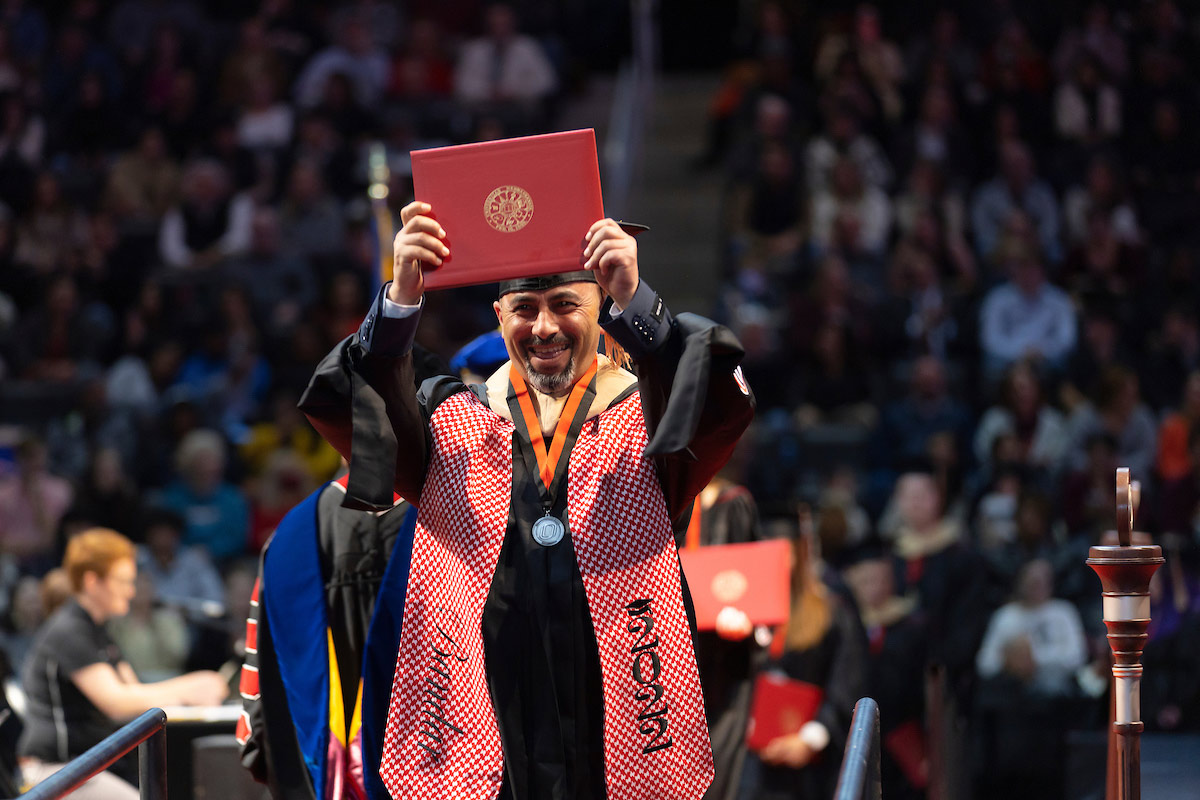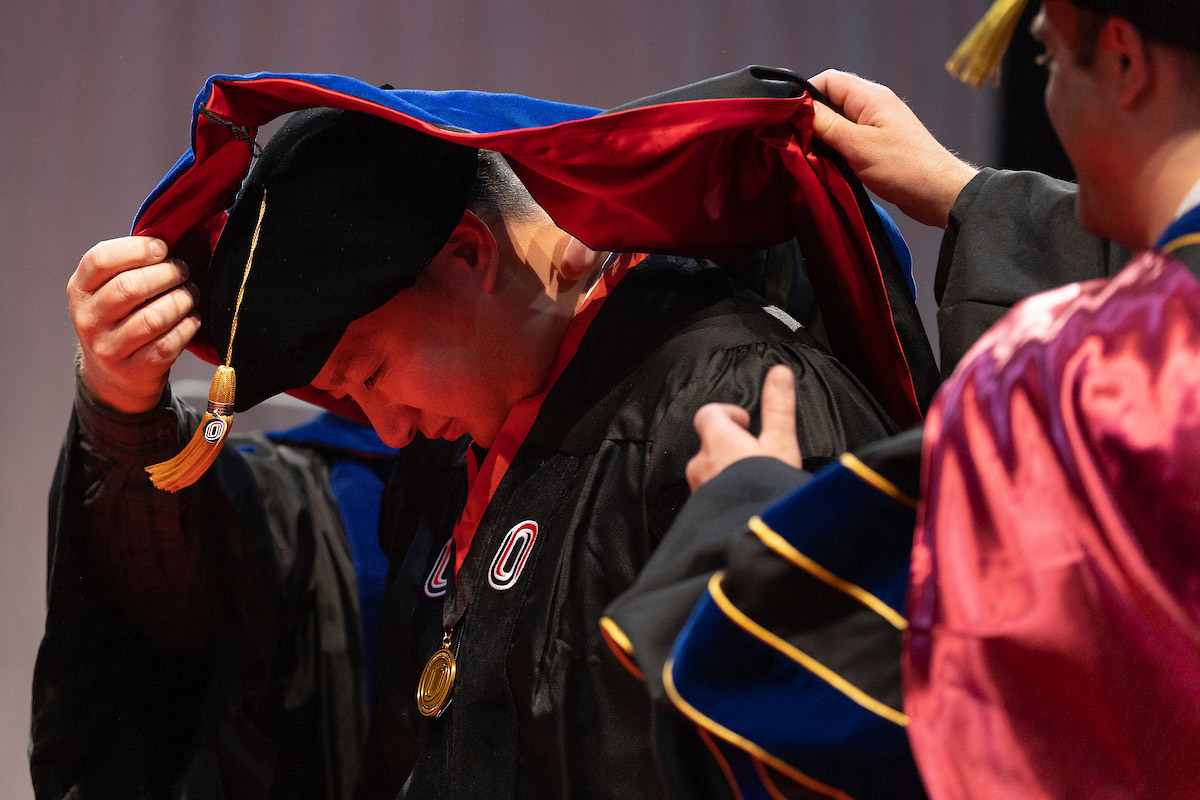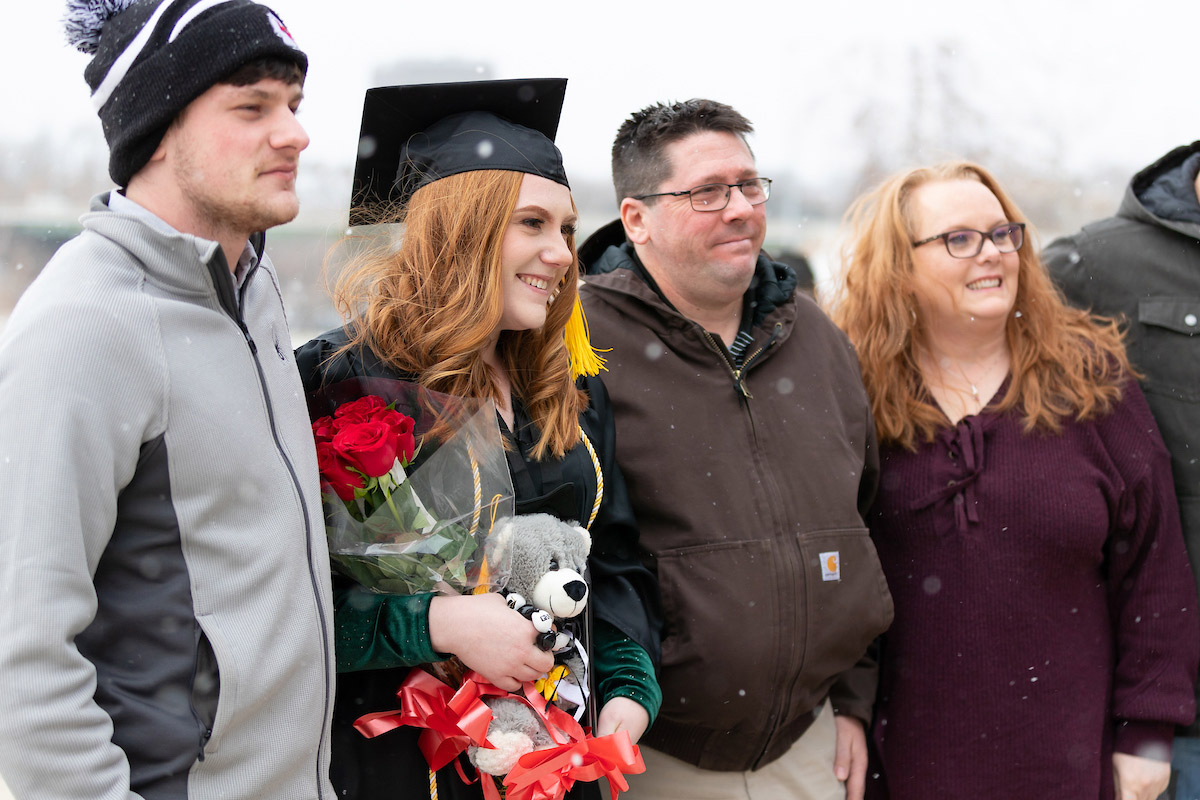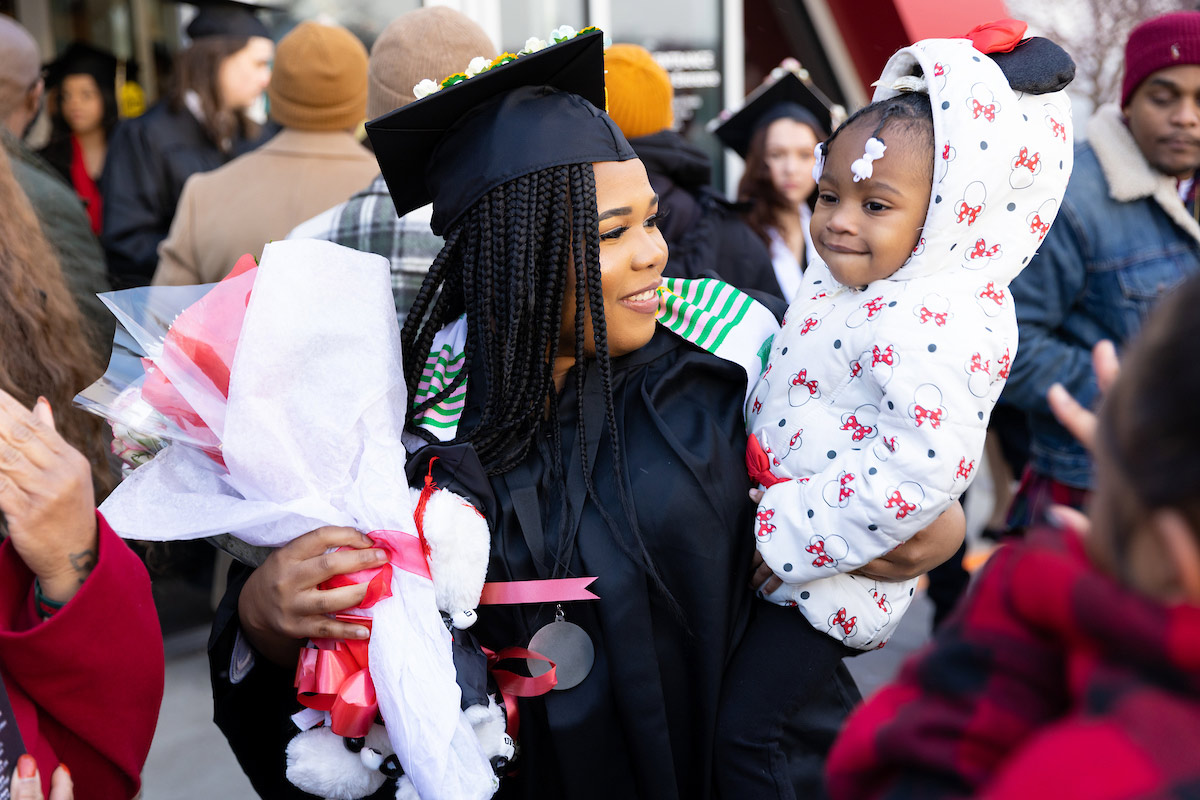 The University of Nebraska at Omaha (UNO) celebrated the newest class of Maverick graduates on Friday at Baxter Arena with rousing speeches from university leaders, student speakers, and special honorees.
UNO Chancellor Joanne Li, Ph.D., CFA, sent the more-than-800 graduates in attendance on their way with a promise to support their personal and professional aspirations as newly minted alumni.
"I want you all to remember something: You have earned the good things that come your way. You are ready to take on the challenges that life throws at you. On your best days, think of UNO and work to make the world around you better, and brighter. And on your toughest days, I want you to know that this will always be your home, and we will always be here to support you and help you bounce back, stronger than before."
Approximately 1,093 students completed their academic journeys at UNO in Fall 2022, and approximately 827 participated in Friday's ceremonies.
Meet two new alumni:
Special Recognitions
Chancellor's Medal – David Boocker, Ph.D.
Boocker is dean emeritus of UNO's College of Arts and Sciences, having served from 2008 to 2022, and professor of English. As dean, Boocker cultivated an environment that encouraged students to match their passions with purpose. He led initiatives such as the creation of Exploratory Studies, changes to graduation requirements to encourage the pursuit of a minor, the launching of new scholarships, and working across colleges to establish new programs in STEM education, human rights, holocaust and genocide studies, and medical humanities. Boocker will receive the Chancellor's Medal which recognizes faculty or staff who both exemplify sustained excellence and reflect the rich diversity of our faculty and staff as well as the varied disciplines within our colleges.
Honorary Degree – Karrin Allyson
Allyson is a five-time Grammy award nominated vocalist, pianist, and songwriter and UNO alumna. Since her debut with Concord Records in 1992, Allyson has won hearts and fans around the world for her intimate and powerful music making. She is also a respected and in demand teacher, working with singers from London to Tokyo and has recently taken on a new role — Jazz Vocal Instructor at the Hartt School of Music in Hartford, CT. In recognition of Allyson's life in music and her long association with UNO, the university is presenting Karrin with an honorary Doctor of Fine Arts.
Alumni Achievement Award – Tony Kiehn
Kiehn is a first-generation college graduate who earned a BSBA in accounting from UNO in 1989. His professional career has included assignments around the world with General Electric, Jardine Matheson, SpeedPort/Versatel, Conxion, PowerFile, and Blackford Capital. In 2011 he co-founded Fortis Pacific, a San Francisco-based early-stage investment network. Through it he has invested in, started or advised companies in North America and Greater China focused on FinTech, blockchain and digital assets, data centers, renewable energy, global supply chain management, consumer electronics and more. Kiehn will receive the alumni achievement award, the UNO Alumni Association's highest honor, in recognition of career achievement, community service, business and professional engagement, and fidelity to UNO.