Charting a Path: From 'Omaha 54' to 50 Years of Black Studies
A peaceful protest in 1969, organized by Black students seeking equal treatment, helped set the stage for five decades of Black Studies at UNO. Despite being one of the oldest departments of its kind in the U.S., the story of UNO's Department of Black Studies is just beginning.
published: 2022/02/24
contact: Charley Steed - University Communications
email: cdreed@unomaha.edu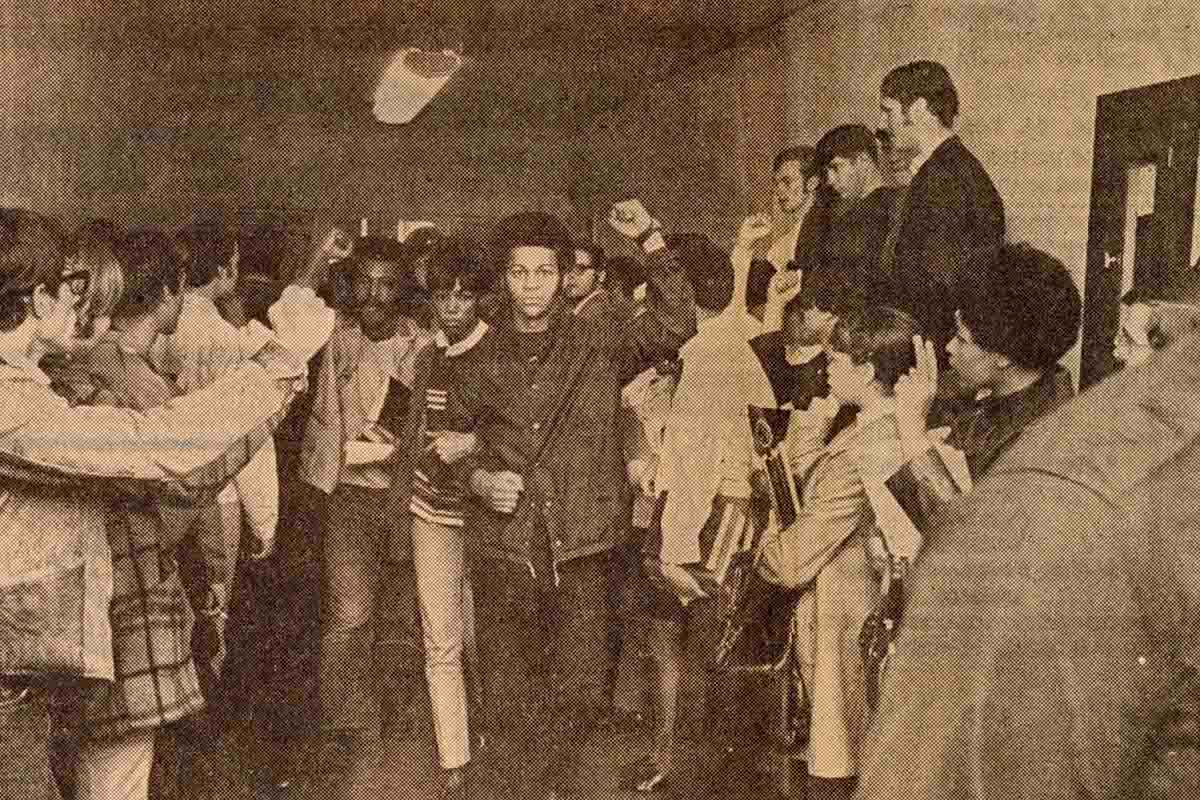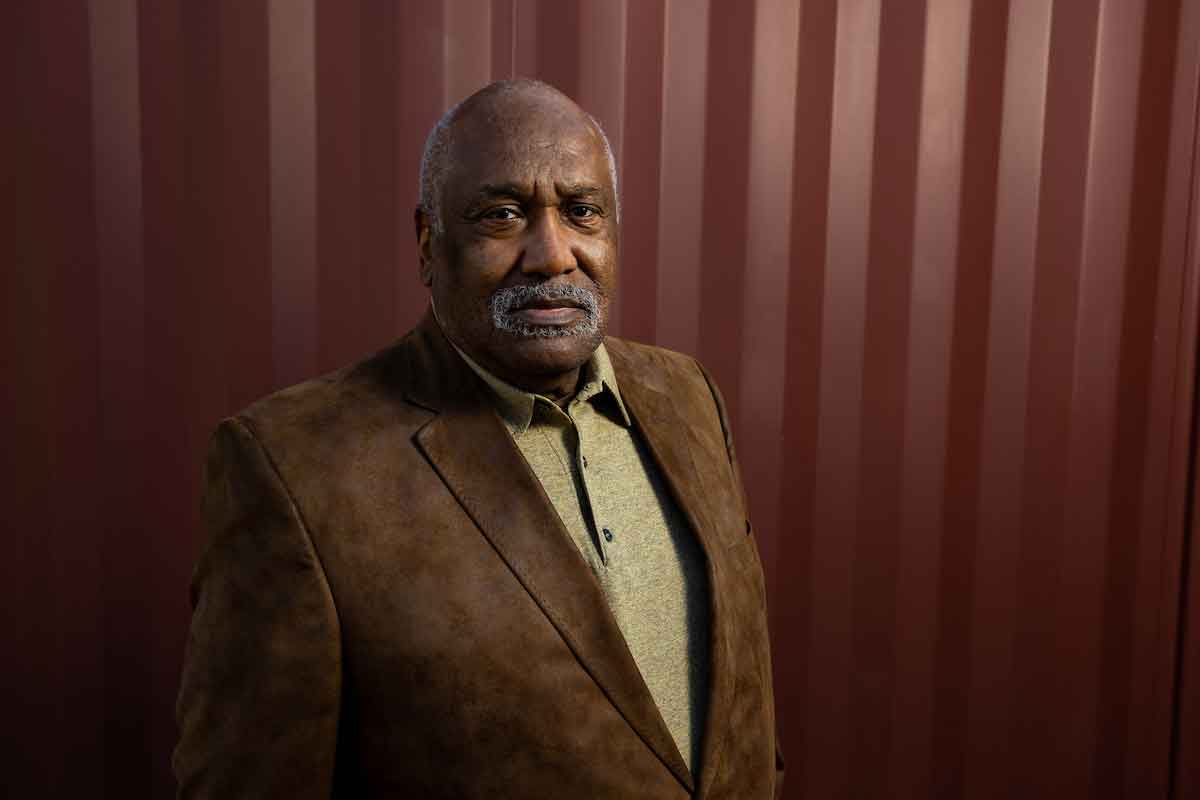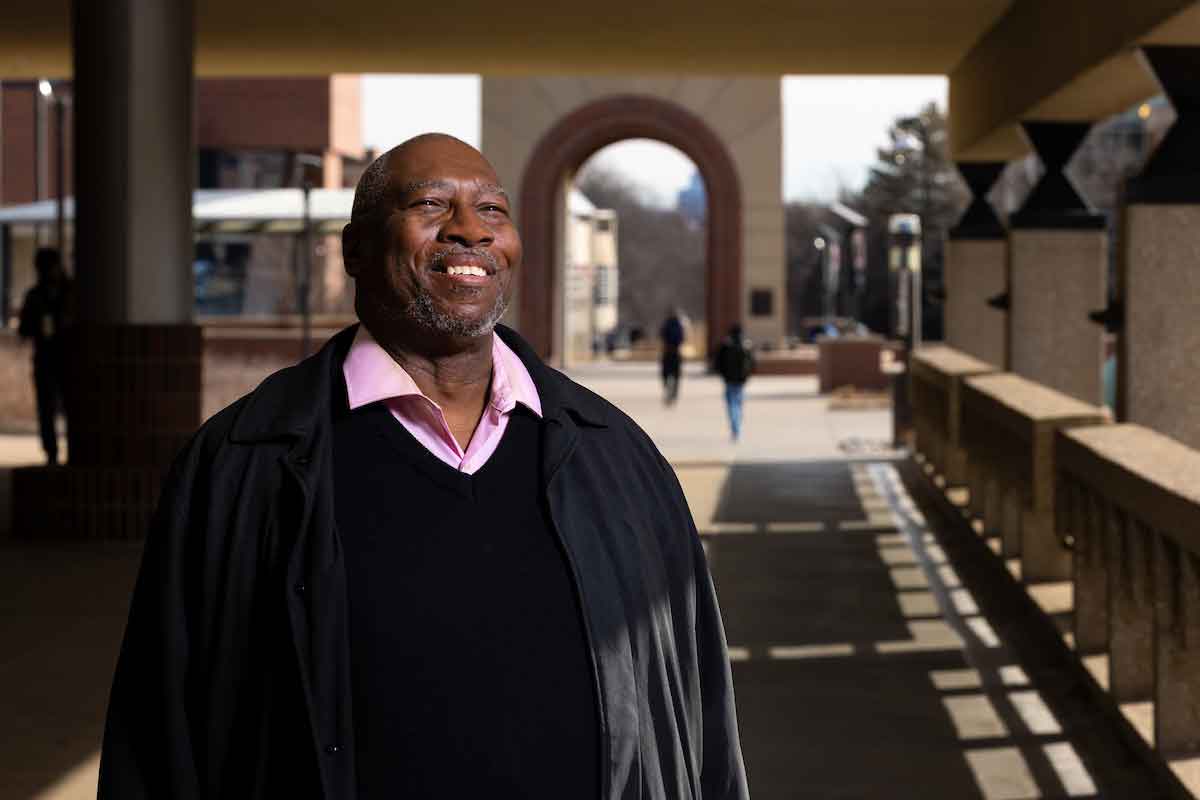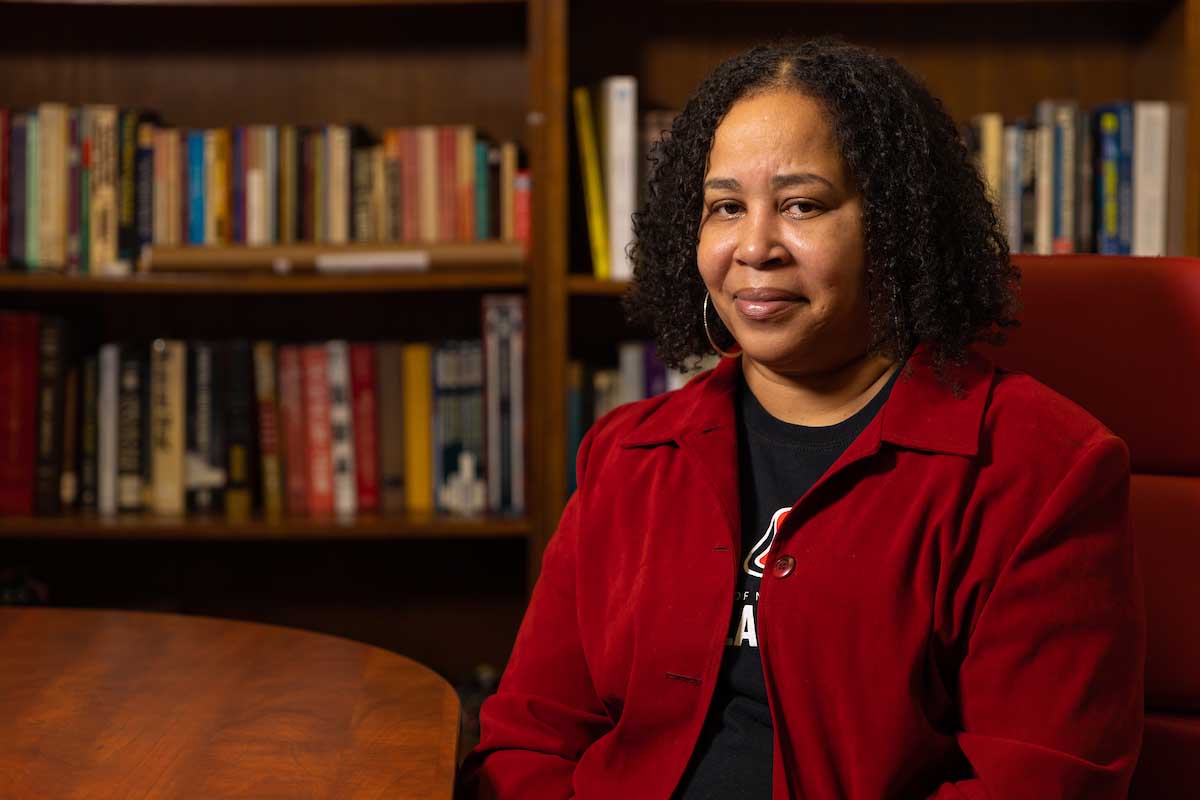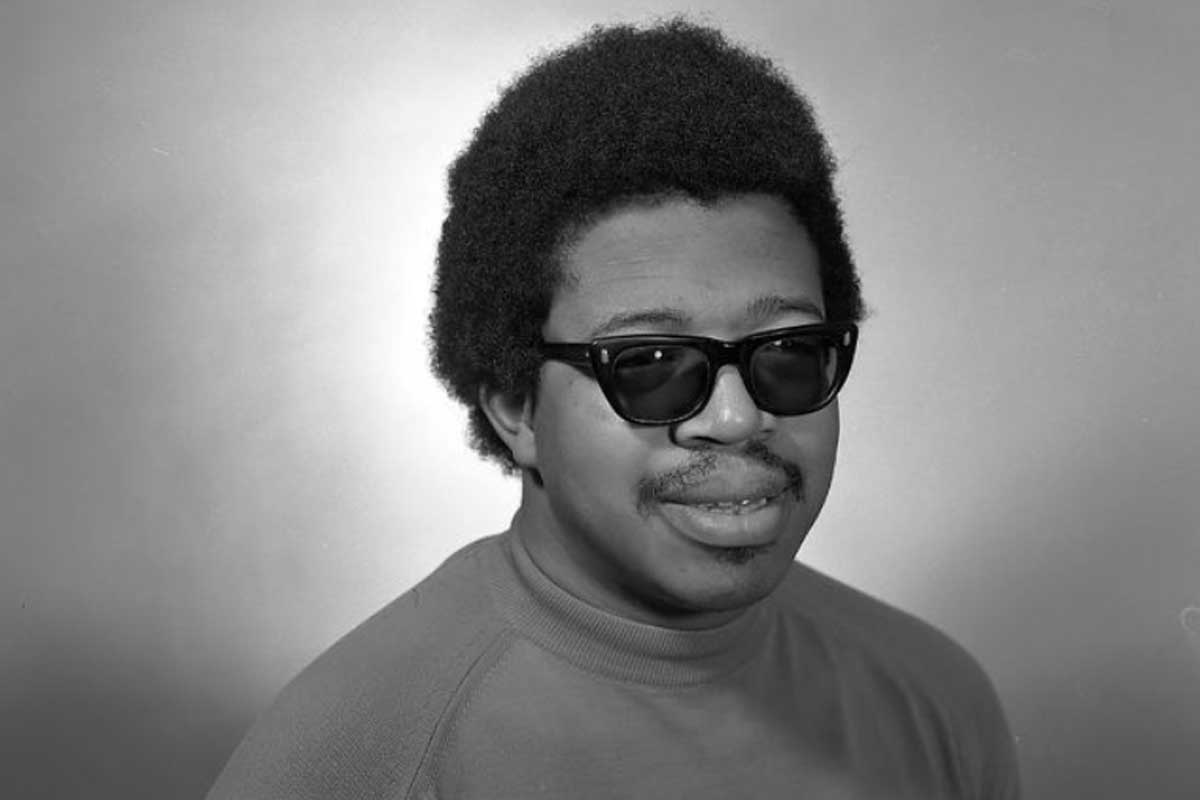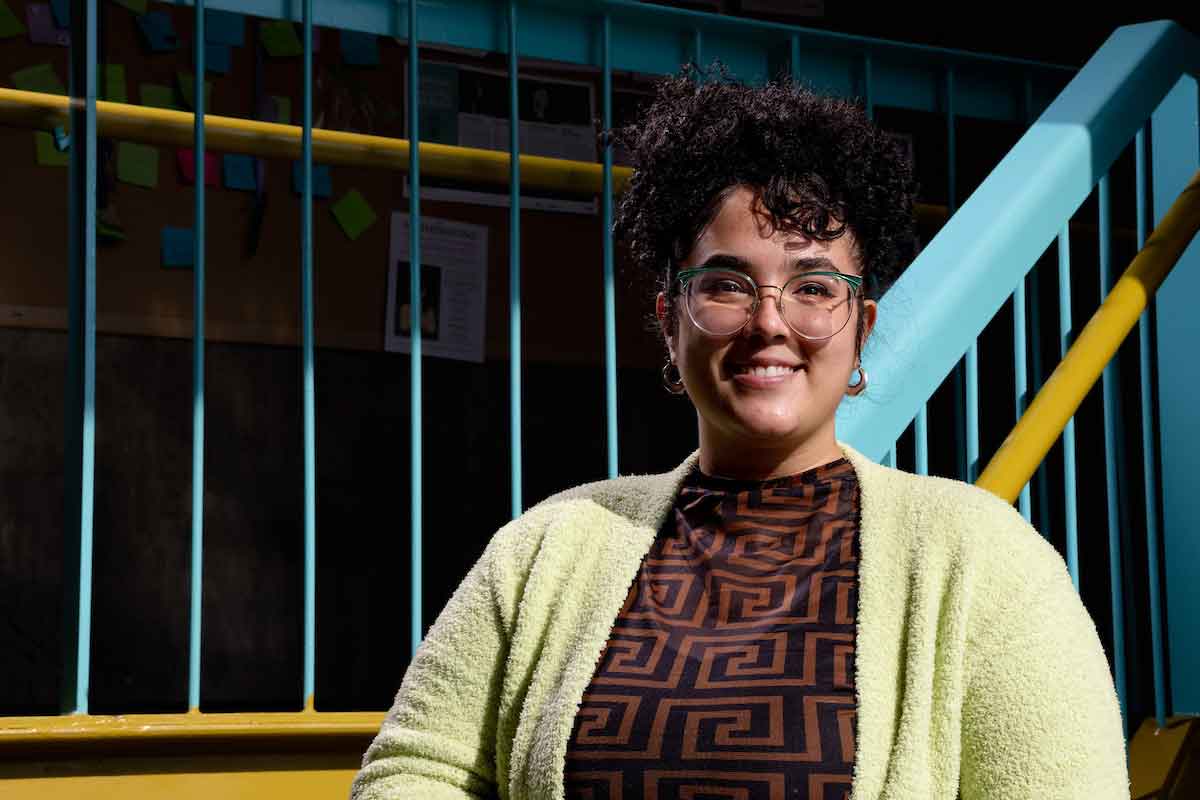 It was more than 50 years ago when, on Nov. 10, 1969, a group of 54 Black UNO students arrived at the offices of then-president Kirk Naylor, demanding equal treatment as well as campus investment in education around what we know today as Black History.
In this singular act of non-violent protest, the group who would go on to be known as the "Omaha 54" began to tip the scales and turn public opinion towards representation and equity.
In the wake of the Omaha 54's protest, individual arrests, and public response, UNO formally launched one of the very first Black Studies departments in the country in 1971. Over the course of the 2021-2022 school year, the Department of Black Studies and UNO Libraries have been celebrating the past, present, and future of what is now one of the oldest departments of its kind in the country.
This is that story.
---
The Past: The Omaha 54
The year 1968 was a time of change for the country and for the university. On July 1 of that year, what had been known as "Omaha University" became the University of Nebraska at Omaha, setting the stage for future decades of growth and prominence in the state.
At the same time students like Michael Maroney, who enrolled at Omaha University in 1966, were setting the stage for growth and prominence when it came to the voices of Black students across the campus.
"I first became involved a couple years before the [1969] sit-in in 1967 when I was co-chair of the Afro-American Council for Action, which was a pre-runner to the Black Liberation for Action on Campus (BLAC)," Maroney said. "In 1967 at the end of the first semester the organization, I and about 20 different students did a sit in at the chair of the History Department's office. We were protesting the lack of a Black Studies course at that time."
These demands escalated after Oct. 31, 1969, when a school dance organized by BLAC met with resistance. Maroney said it was the "straw that broke the camel's back."
"We were just tired of being treated in the way that we felt was not equal treatment among students. Unless you experience you probably don't believe it but when you experience it, you know it happens to you, so it was easy for some of us to get involved and go to the lengths we went to."
A week later, on Nov. 7, members of BLAC provided a list of demands to President Naylor and said they would be back to hear his response the following Monday.
It was on that Monday LaVell Williams, Sr., who was a freshman at the time, joined what would become known as the Omaha 54. While he wasn't active on campus in the same way Maroney was, he was inspired to join the cause.
"I wanted to be a part of something where people would know what was happening to Blacks because the news that would come out was always negative but there was a lot of good," Williams, Sr. said.
Traveling from the Milo Bail Student Center to President Naylor's office in Arts and Sciences Hall, the 54 students refused to leave until their demands were met. After being arrested for trespassing, they were subsequently bailed out by leaders in Omaha's Black community. While they were ultimately found guilty, the judge in the case did decide to drop the fines associated with the verdict following an agreement reached by the court.
And even though the penalties were not as severe as they could have been, the situation became a dramatic catalyst for Omaha's Black community to support the idea of creating a Department of Black Studies at UNO. So it was that, in 1971 under the direction of Professor Melvin Wade, the first Black Studies curriculum was launched. However, it was just the beginning of what turned into a decades-long journey.
The Present: Growing Black Studies at UNO
For decades, champions like Marvin Wade, George Garrison, Daniel Boamah-Wiafe, James Conyers, and more kept the Department of Black Studies moving forward even as many similar departments across the country were disbanded or absorbed by other programs.

Today, Cynthia Robinson, Ph.D., serves as chair of the Department of Black Studies and much of her vision for the department is shaped by her own time as a Black Studies major at UNO in the 1990s.
"I came to major in Black Studies because learning about Black history, Black people and Africa changed my life," Robinson said. "And someone said they have something at UNO called 'Black Studies' and you can major in it I thought this was some underground information."
Robinson was tasked with leading the very department she credits with inspiring her love of UNO and love of teaching in 2015 after spending years as a faculty member in the School of Communication.
Robinson said when she took the role, she felt she had the institutional knowledge to begin addressing the things she knew could help UNO's Department of Black Studies, the only one of its kind for hundreds of miles, thrive and draw more majors. This included removing barriers caused by having a Bachelor of Arts degree instead of Bachelor of Science, offering more advanced courses, and making sure the department was more visible on campus and in the community.
It's a mission Robinson said she continues to pursue because of how much the department changed her life, despite the many hurdles, challenges, and setbacks.
"UNO changed my life. The discipline of Black Studies changed my life. The discipline of Broadcasting and Speech Communication - both of those sides changed my life," she said. "African American History, African History, just knowing things changed my life and that's why I stay because I want to offer that to my students."
One of Robinson's students, Jocelyn Reed, is set to graduate this May as a double major in Theatre and Black Studies. She credits the faculty at UNO across both units with elevating her passions into a path forward for her career.
"College has always been important to me, and it's where I've spent the last five years of my life, and UNO is a good school - it's one of those places that you can find roots and there are people who have common beliefs and interests and if you can find those people you'll thrive."
Reed, who has produced a series of performances highlighting Black and Brown voices, said Black Studies has given her the tools to be a better storyteller.
"Learning that Black History and what it means to be Black is more than just trauma and it's more than the Civil Rights movement and while those things are important and foundational to our experience in America [these additional topics] can lead to art, it conversations and connections."
Reed is just one of the growing number of Black Studies majors at UNO. It's a trend that everyone involved is excited to see as the department looks ahead to the next 50 years.
The Future: Looking Backward, Moving Forward
Whether it was due to high turnover in leadership, a lack of financial support, or barriers to enrollment, Black Studies at UNO has had a long journey full of struggles. However, Robinson said, momentum is building and she hopes more students like Reed explore how Black Studies can improve their educational experience through a minor, a major, or a double major.
"You can do whatever you want to do in your life with a degree in Black Studies," she said. "It's only going to enhance it. It enhances everything you might want to do."
Robinson said she hopes to add a master's degree option soon and perhaps a doctoral option further into the future. However, none of those possibilities would exist, she said, if not for the Omaha 54's efforts.
"Because of their service; because of their sacrifice, I can be here. The discipline of Black Studies is so rewarding, and they fought for that discipline to be taught here at UNO in Omaha, Nebraska."
Reed agreed, adding that there is more that could be done to expose wider audiences to the Black experience that was left undiscovered for so many decades.
"I think racial strife is so engrained into our society that … just having those conversations so that people don't feel like racism is their fault because they are white but just having those conversations to everyone can be heard is important."
For those who were part of the Omaha 54 themselves, they said there is still a lot to do, but a lot to be proud of, as well.
"[There are] A lot of mixed emotions and you realize - oh, this was 50 years ago - and you look up at where you're at today and it can be a little disappointing sometimes or how does the saying go 'you've come a long way but there is still a long way to go," Maroney said.
It is for that reason that Williams, Sr., said he is glad 50 years later the Omaha 54 and Department of Black Studies are being recognized.
"There seem to be those individuals who are in powers of authority who are open minded to individuals knowing of the history of their nationality and helping to promote the liveliness of what people contribute regardless of their nationality, so I am very proud of UNO that they have taken the step to acknowledge those who were a part of it."
As the Department of Black Studies celebrates its 50th year and stands as a blueprint for future programs across the country, Robinson said there is still much work to do and is eager to have the pieces in place to continue the work started in 1969 by a group of motivated UNO students.
"UNO has so much potential," Robinson said. "It's the only UNO in Omaha … and we can do so much more."


Learn More
Registration is open for "Charting Our Path: Celebrating 50 Years of Black Studies" virtual events, which began Jan. 27 and continue through the remainder of the semeter.
About the University of Nebraska at Omaha
Located in one of America's best cities to live, work and learn, the University of Nebraska at Omaha (UNO) is Nebraska's premier metropolitan university. With more than 15,000 students enrolled in 200-plus programs of study, UNO is recognized nationally for its online education, graduate education, military friendliness and community engagement efforts. Founded in 1908, UNO has served learners of all backgrounds for more than 100 years and is dedicated to another century of excellence both in the classroom and in the community.
Follow UNO on Facebook, Twitter, Instagram, TikTok, LinkedIn, and YouTube.