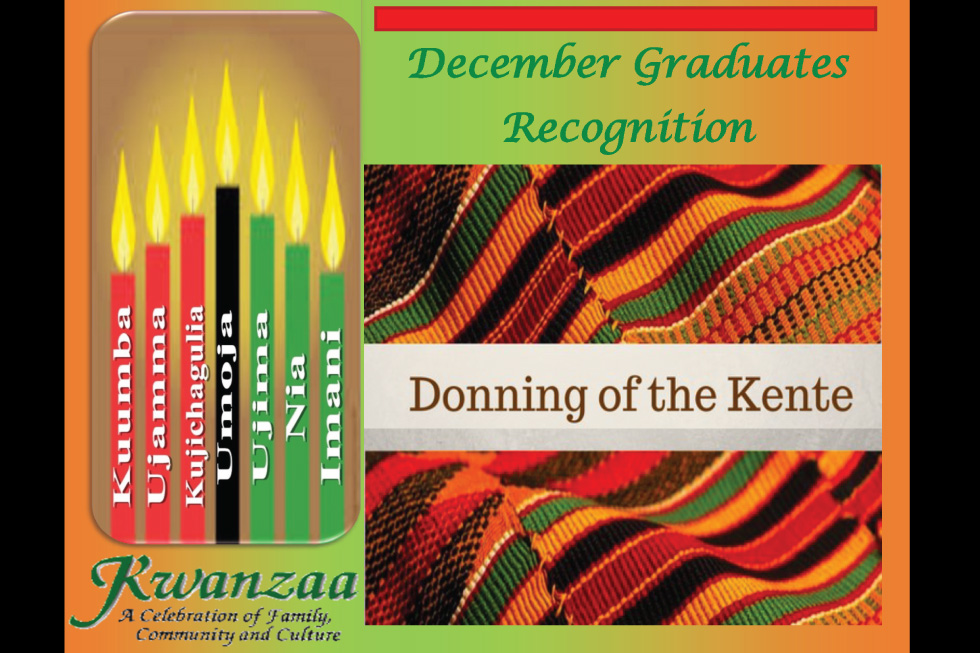 Join us on Dec. 12 from 11 AM to 1 PM for a Kwanzaa Celebration and Donning of the Kente in the MBSC Ballroom. To RSVP, please contact the Department of Black Studies at 402-554-2412.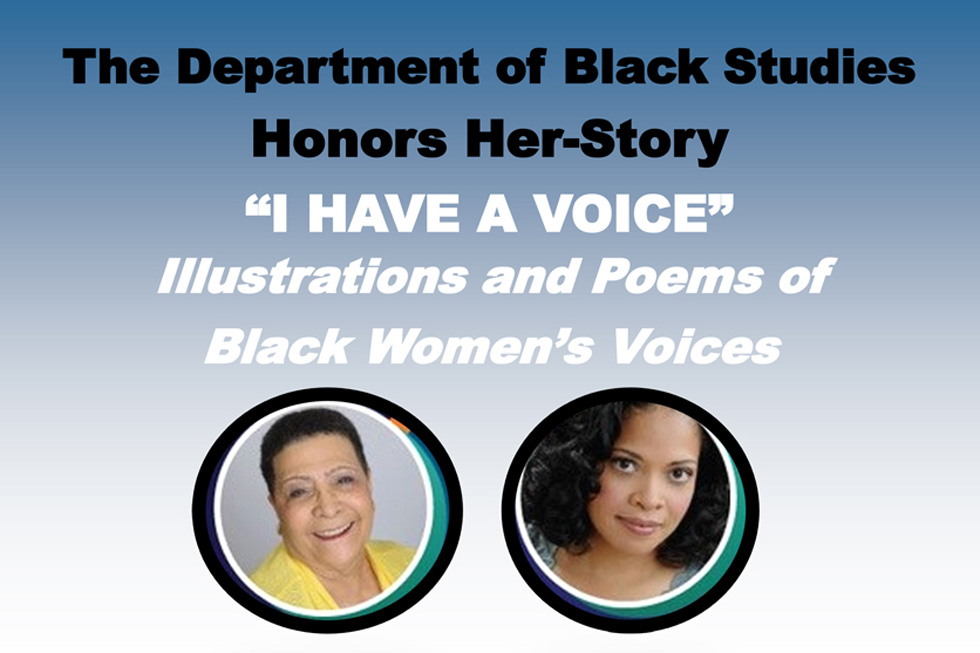 Watch the recording of "I Have a Voice" featuring illustrations by Clarissa Love presented alongside poems by Shawn Love-Bradley.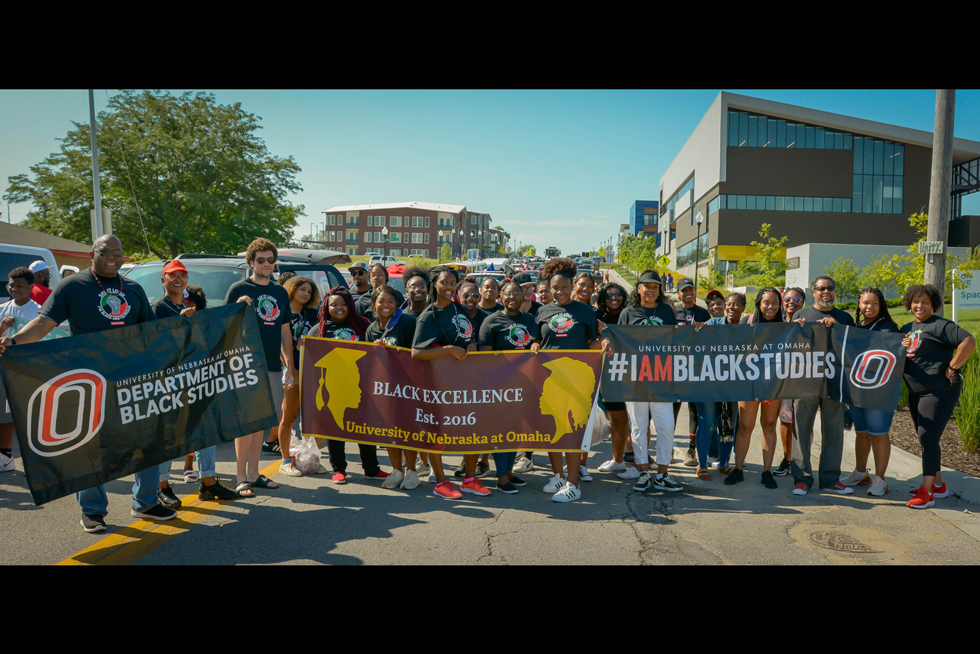 Find all upcoming events and recordings of past events celebrating the 50th Anniversary of the Department of Black Studies on the "Charting Our Path" site.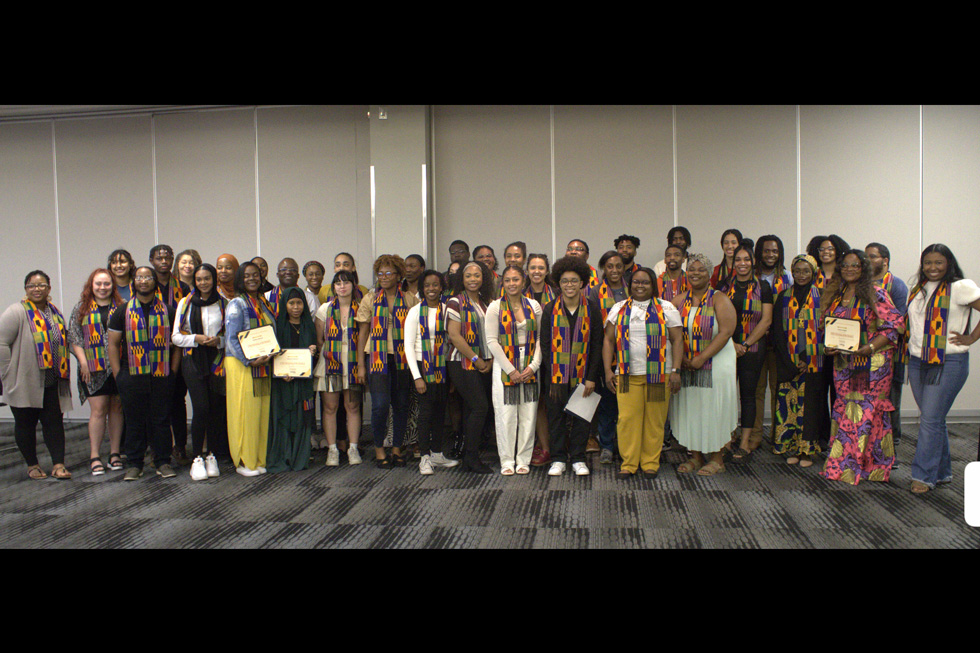 Hear a message from Dr. Nikitah Okembe-RA Imani, former chair and professor of Black Studies, as he congratulates those who are graduating and honors the significance of the Donning of the Kente.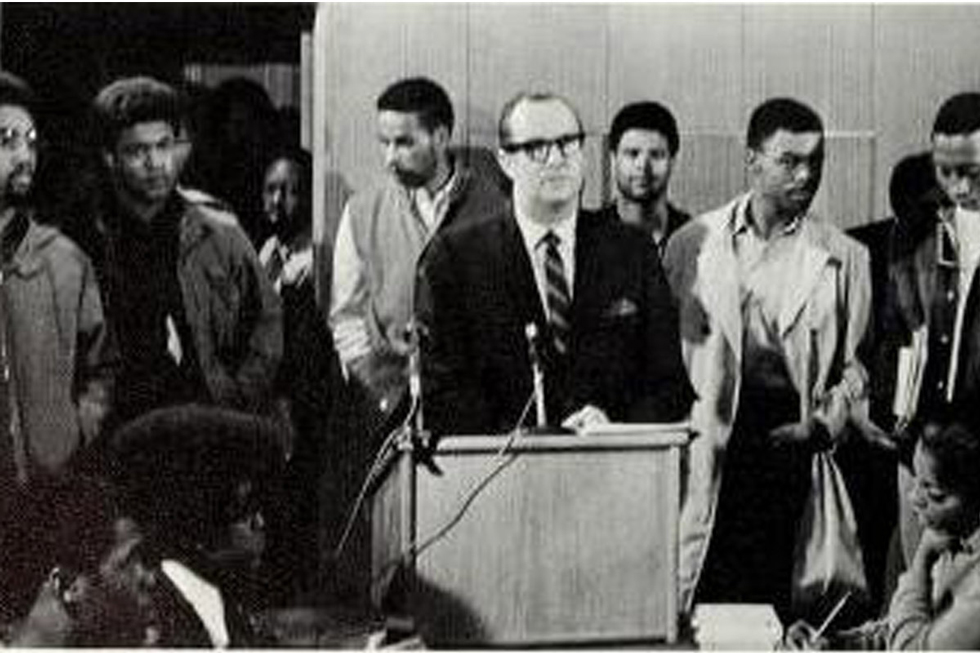 The Omaha 54 students played a pivotal role in the creation of the UNO Department of Black Studies. Watch a recording of the July 28 event honoring their activism.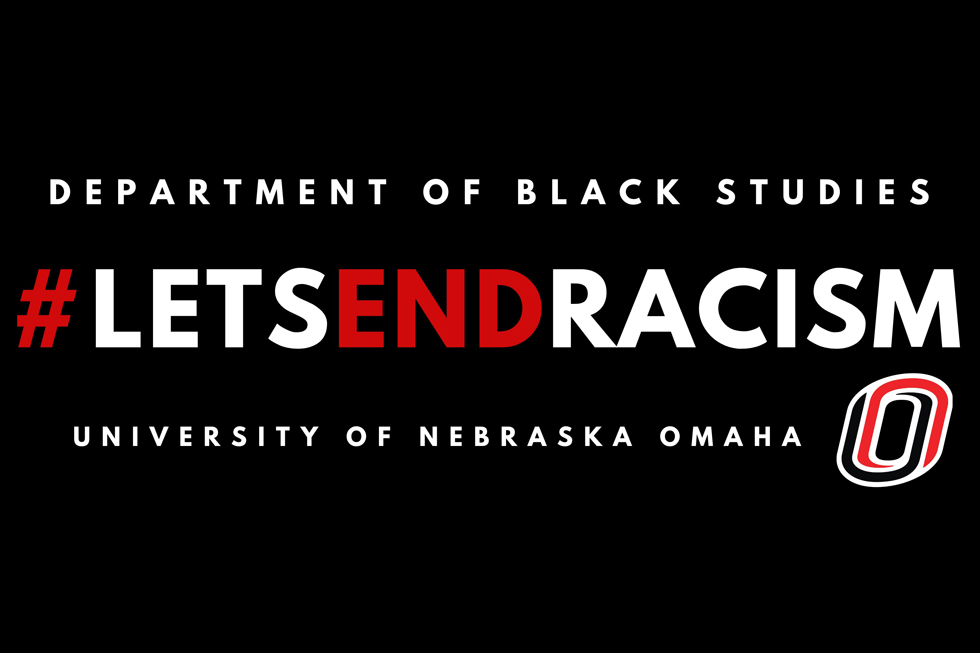 The Department of Black Studies will continue to fight the persistent racism, injustice, and violence facing Black Americans, and we will continue to say the names of those who have had their lives unjustly taken.
"For Africa to me ... is more than a glamorous fact. It is a historical truth. No man can know where he is going unless he knows exactly where he has been and exactly how he arrived at his present place." - Maya Angelou
Hello UNO students, faculty, and staff!
Welcome back and welcome to a new, exciting year of instruction. This year marks the Department of Black Studies 50th Anniversary, and we will be celebrating with a full year of events that will deepen our understanding and appreciation of the global African world. Stay tuned for upcoming announcements and join us as we celebrate 50 years of Black Studies at UNO!
Have an academically excellent school year!
---

Dear Campus and Community Family,
There is a deep-rooted cancer in this country called white supremacy, which thrives on black/brown inferiority so it targets black/brown people. As a result of centuries of race-based slavery in the U.S., which depended on the lie of African inferiority, the cancer of white supremacy affects African Americans in a different way. A post-Civil War narrative was created of Black people (but not Black culture) as inferior, lazy, dangerous, subhuman animals, and Black men in particular as "black beasts." This narrative of Black inferiority encourages a post-slavery criminalization of Black people that allows police brutality and killings of Black people to go unpunished.
Black people are brutalized and killed by police for the crime of "being Black" during a routine traffic stop and reaching for a wallet too quickly; or for sleeping in one's own bed while Black, and the police break into the house in the middle of the night and shoots to kill because of, well...mistaken identity. A narrative of Black bodies as subhuman and inferior also encourages ordinary white citizens to "police" Black people for "crimes" such as walking or jogging while Black, BBQ-ing or bird-watching in the park while Black, or protesting police brutality while Black.
Historically, ordinary whites have been given a pass to "police" African American bodies. Like those who participated in "spectacle lynchings," the gruesome, torturous, public killings of Black people during the late 1800s and most of the 1900s, white citizens who "police" Black citizens understand the relationship between white supremacy and criminal justice. Lynching Black people was law enforcement. Police killing unarmed Black people is law enforcement.
This narrative of white supremacy and Black inferiority needs to change. The narrative of Black inferiority is why there is a discipline called Black Studies. The cancer of white supremacy and the structures which hold together racism exists in academia as strongly as they do in law enforcement. Yes, this cancer is on UNO's campus.
As a breast cancer survivor myself, I was blessed to have a TEAM of doctors who were committed to helping me fight breast cancer, a disease which left unchecked, is fatal. The Department of Black Studies is like ONE of those doctors committed to fighting the cancer that is racism in academia. We welcome all who want to be on this TEAM.
I am encouraged today by the local, national, and global support which is acknowledging the cancer of white supremacy and its impact on, not only Black people, but the soul of the country, and all who care about it.
Be well,
Dr. Cynthia L. Robinson
Chair, Department of Black Studies
University of Nebraska at Omaha
---
Black Studies is the interdisciplinary study of the history, culture, and politics of Black Americans.
Our department consists of scholars and intellectuals who focus their teaching, research, and service on the analysis, critique, and discussion of African continental and diasporic experiences and the systems of oppression and resistance that characterize those experiences, commonly referred to under the rubric of "blackness." As Africa is the home of humanity and of civilization and society, we believe the knowledge of these is central to the understanding of the whole of human experience. Moreover, the resonant theme of resistance to oppression, spiritual optimism, and social movement organization characteristic throughout the African experience is instructive to all who are interested in social change and cross-cultural communication and tolerance.
We stand at the epoch of a new resurgent African continent with some of the world's fastest growing economies and most revolutionary political growth, and a diaspora confronted all of the complexities of cultural identity and hybridity in the modern, interdependent world. We stand also at the precipice of a newly revitalized discipline of Black Studies ready to engage multidisciplinary and cross disciplinary perspectives. Here at UNO, our faculty bring expertise across a wide variety of subject areas including:
| | |
| --- | --- |
| • Anthropology | • Literature |
| • Art and Art History | • Music |
| • Communication | • Psychology |
| • Demography | • Religion |
| • Education | • Sociology |
| • History (African and Diasporic) | • Theology |
| • Law | • Women's and Gender Studies |
---
We invite you to join us and become part of this great adventure. The Department of Black Studies., UNO. The only thing missing is …YOU!