Composting is Coming to Campus
Starting during the Fall semester, students, staff, and faculty can utilize a new composting service at several locations - helping UNO to become a zero-waste campus.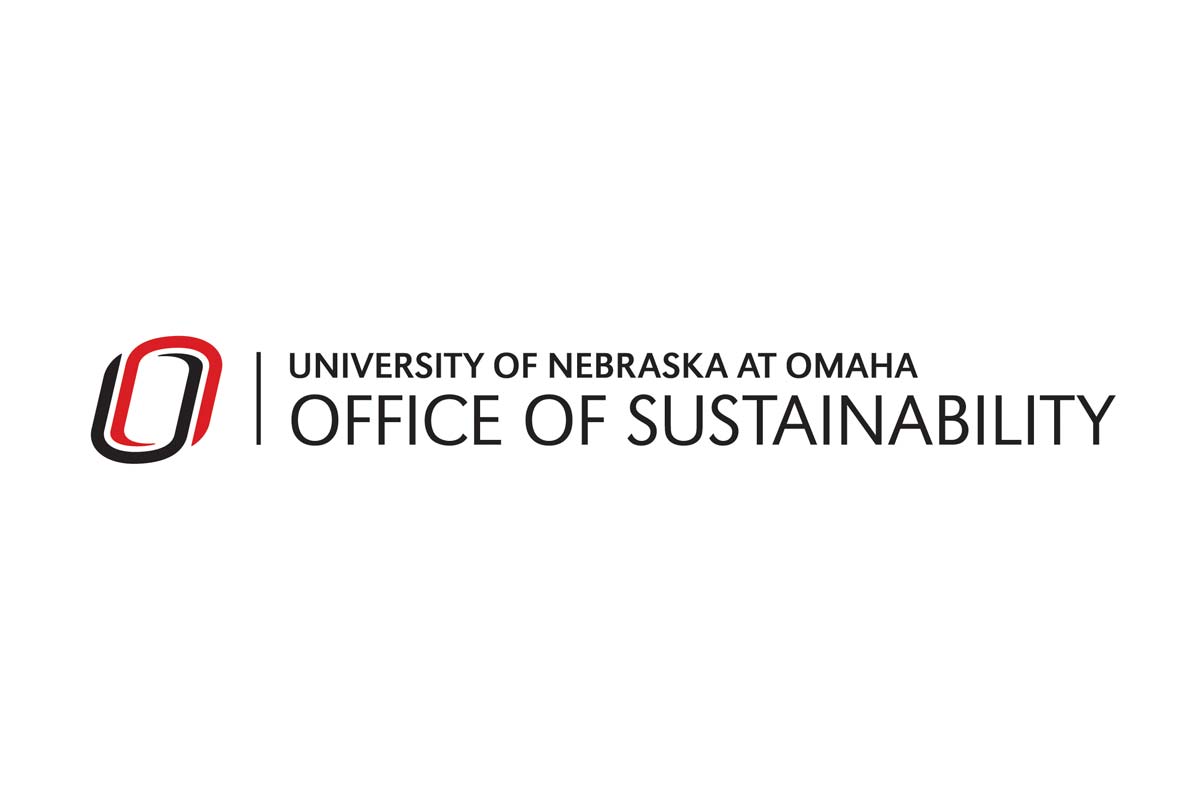 Beginning with the Fall 2021 semester, there will be even more opportunities than before for Mavericks to take actions that can protect the environment and support sustainability efforts on campus.
In an effort coordinated by UNO Sustainability, in partnership with Hillside Solutions, a new composting option for food waste is being introduced at the Milo Bail Student Center (MBSC) and housing units on the Scott and Dodge campuses.
This pilot of a new waste management service will be available for those preparing food as well as utilizing food services at these locations.


---

Why Composting?
Composting is a closed loop, complete circular economy process that introduces no waste into the environment. By partnering with Omaha metro's only commercial composting company. Hillside Solutions, we have the unique opportunity to transform valuable materials previously discarded into landfills into rich soils that are used within our local agriculture and community gardens.
Bringing compost to UNO is essential. It is a necessary next step as the University continues to be a sustainability leader in Omaha and move towards a more sustainable future.
The UNO pilot compost program takes the university closer to achieving the goal of being a zero-waste campus by 2030. UNO's students have advocated for, led, championed, and designed this program, and it is students who will ensure program success. As such, this program exemplifies that UNO values students' voices and needs.


How This Program Will Work in Dining Areas
When picking up food items at MBSC, you will notice new signage indicating where our compost and other waste bins are located and what items go in each bin. These signs will offer clear pictures and instructions, so you know exactly how to dispose of the materials you pick up from dining services.
Additionally, for the first few weeks after the compost bins are introduced, there will be student leaders onsite to help you with sorting right at the bin. These 'Trash Talkers' will help answer any questions about compost, recycling, and other waste reduction options available.


How This Program Will Work in Housing
Students living in both Maverick Village and University Village will be able to opt-in to a composting program to gain access to unlimited compost drop offs, free of charge. In 2020, students in Dodge Campus Housing previously had access to compost drop off for a small monthly fee, and due to the success of this program, we are excited to offer this service to students free of charge.
Students living in Maverick Village and University Village will sign up for composting services through Presence. Each student, along with their roommates will meet with UNO Sustainability to discuss a compost management strategy and sign a Roommate Agreement form.
Once approved, students will be able to drop off all their compostable items in the outdoor compost bins.

Learn More About UNO Sustainability Efforts
In 2019, UNO updated the campus' sustainability goals, originally developed in 2014. UNO has set an ambitious and impactful goal of being a zero-waste campus by 2030. That means our campus will be diverting more than 90% of our materials, waste, and recycling from the landfill.

The university is also currently ranked at silver as of 2019 for the Association for the Advancement of Sustainability in Higher Education's Sustainability Tracking, Assessment & Rating System (STARS), which is used to measure sustainability progress on college campuses. Incorporating compost on our campus will improve our sustainability progress in many areas within STARS and the Sustainability Master Plan.
More information about Sustainability programs and ways to get involved can be found on the UNO Sustainability website.
About the University of Nebraska at Omaha
Located in one of America's best cities to live, work and learn, the University of Nebraska at Omaha (UNO) is Nebraska's premier metropolitan university. With more than 15,000 students enrolled in 200-plus programs of study, UNO is recognized nationally for its online education, graduate education, military friendliness and community engagement efforts. Founded in 1908, UNO has served learners of all backgrounds for more than 100 years and is dedicated to another century of excellence both in the classroom and in the community.
Follow UNO on Facebook, Twitter, Instagram, LinkedIn, and YouTube. 
Contact Us
If you have a story idea, news tip, or other question, please email the UNO News team at unonews@unomaha.edu.