Bredthauer Awarded 2020 Outstanding Innovation In Teaching With Technology Award
Bredthauer helped develop the first-ever online offering of the "Introduction to Corporate Financial Management" course, which is part of the nationally-recognized UNO MBA program.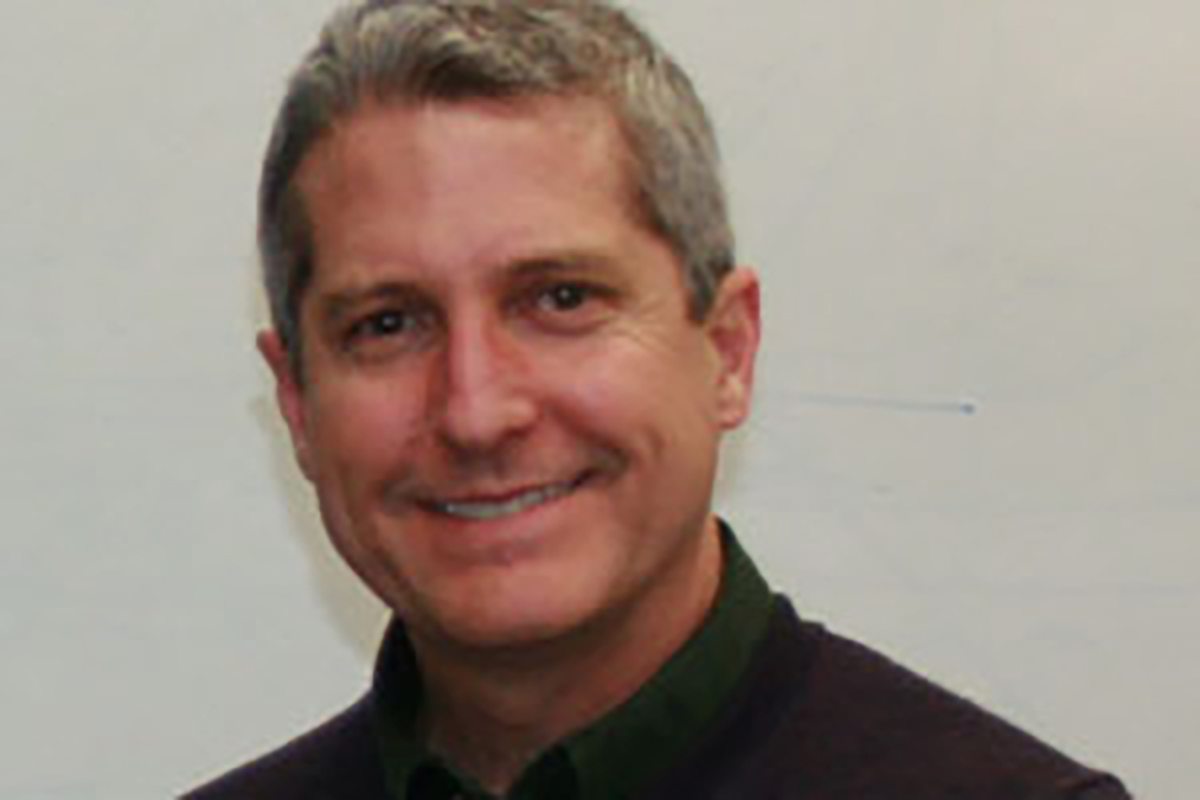 Jeffery Bredthauer, Ph.D., associate professor in Finance, Banking, and Real Estate in the College of Business Administration was awarded the 2020 Outstanding Innovation in Teaching with Technology Award at the 4th Annual Digital Learning Showcase, which was held virtually on April 29.
Bredthauer developed the first-ever online offering of the MBA course BSAD 8630: An Introduction to Corporate Financial Management, in collaboration with the UNO Digital Learning team. He also converted FNBK 3250 and FNBK 3400 classes to fully asynchronous, online courses recently during the transition to remote learning.
His lectures were recorded with VidGrid with which he used a laptop to convert to a writing tablet to show presentation slides, and a virtual "white board," where he could write formulas, and a calculator emulator (TI BA II Plus) that allowed him to show students the key sequences for solving financial problems.
"By allowing us to work at our own pace, I think you're creating an easier environment to deal with other classes and power through the rest of this semester," one of Bredthauer's students said.
Bredthauer is also working with the CBA Online Community of Practice for immediate workshops to improve online pedagogy. One of his two nominators said this of Jeff:
"Innovatively using technology in this manner gives students a learning experience that almost identically mimics an in-classroom one," they wrote. "He also displayed innovation and vision in assessment development.
He clearly leveraged technological assessment tools while developing evaluative mechanisms that are secure, reduce the likelihood of cheating, and are effective at critically assessing student knowledge. A final nod to his acumen: his peers seek his advice for leveraging technology in their classrooms."
Last year, the award was presented to Erica Rose from Library Science in the College of Education.
Other 2020 nominees included:
Jeff Knapp, Instructor, BSW Coordinator (Grace Abbott School of Social Work)

Paul Van Vilet, Associate Professor, ISQA

Jennifer Riley, Professor, School of Accounting

Robin Gandhi, Associate Professor, Interdisciplinary Informatics

Victor Winter, Professor, Computer Science

Jack Zerbe, Director of the School of the Arts, Theatre

Ryan Schuetzler, Assistant Professor, Information Systems and Quantitative Analysis

Sandra Rodriguez-Arroyo, Associate Professor, Teacher Education
About the University of Nebraska at Omaha
Located in one of America's best cities to live, work and learn, the University of Nebraska at Omaha (UNO) is Nebraska's premier metropolitan university. With more than 15,000 students enrolled in 200-plus programs of study, UNO is recognized nationally for its online education, graduate education, military friendliness and community engagement efforts. Founded in 1908, UNO has served learners of all backgrounds for more than 100 years and is dedicated to another century of excellence both in the classroom and in the community.
Follow UNO on Facebook, Twitter (X), Instagram, TikTok, LinkedIn, and YouTube.