UNO Professor Shares How Cities Like Omaha Can Appeal to STEM Graduates
Omaha ranks higher than bigger cities like New York, Detroit, Kansas City, and Nashville according to a recent study by WalletHub.
published: 2020/01/30
contact: Brandon Bartling - University Communications
email: unonews@unomaha.edu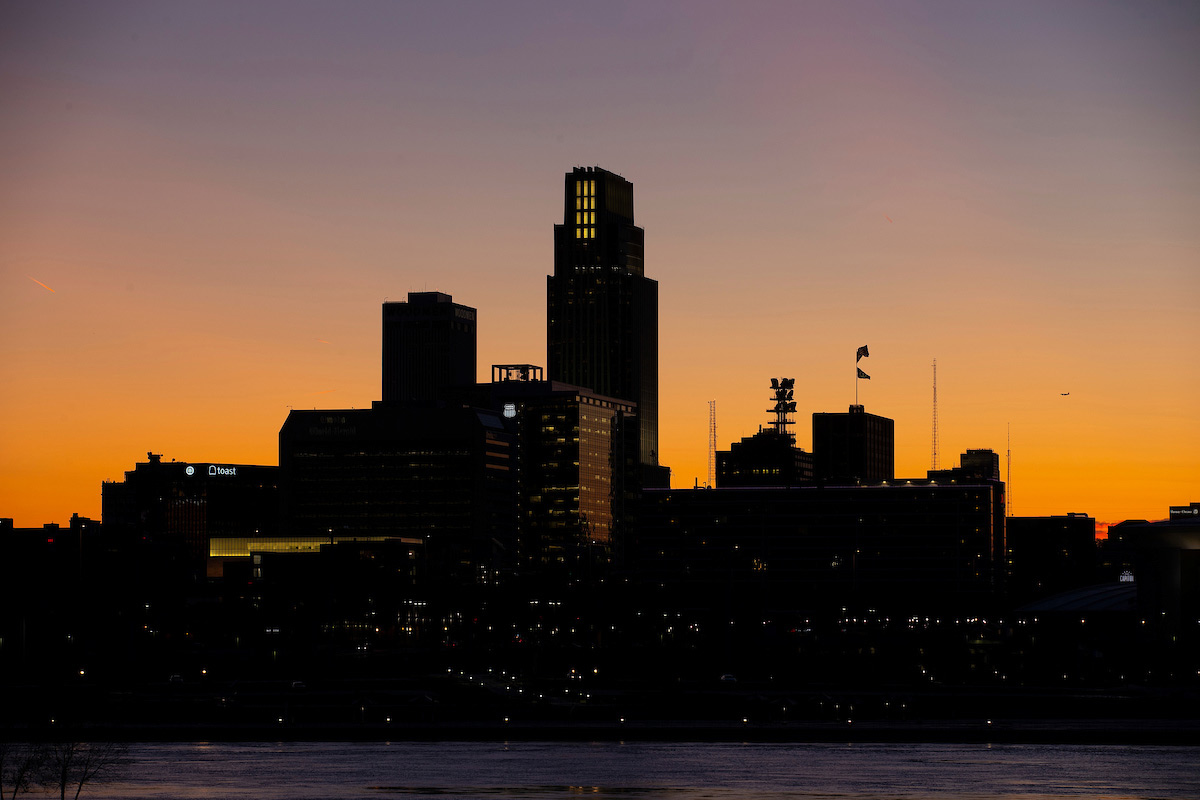 OMAHA – Omaha's growing reputation for research, technology, and innovation comes at a time when the demand for workers in STEM occupations is at an all-time high. Yet Omaha still has room to grow in terms of welcoming, cultivating, and advocating for STEM professionals.
A recent report by WalletHub compared the 100 largest metropolitan areas in the U.S. on each city's opportunities, friendliness, and quality of life for STEM professionals. Omaha came in at #41 on the list ahead of cities like New York, Nashville, San Antonio, Kansas City, Detroit, and Fresno. The rankings were based on averages across metrics in three categories: Professional Opportunities, STEM-Friendliness, and Quality of Life.
WalletHub asked for perspective on the rankings from academics nationwide, including Christine Cutucache, Ph.D., associate professor, and Haddix Community Chair of Science at the University of Nebraska at Omaha (UNO). She believes that attracting additional STEM graduates to Omaha comes down to what the city has to offer in return.
"Cities can better appeal to STEM graduates by providing strong school systems, fun things to do, and a positive work environment," Cutucache said. "STEM graduates and tech companies are 'disruptors' so they appreciate pushing the envelope, but they are also just like anyone else. They aim to live in an interesting, fun, and welcoming community where they can exchange ideas with others and continue to innovate."
Omaha punched above its weight in the quality of life category, coming in at 20th out of 100 cities. The city also scored well in terms of professional opportunities. The full rankings can be seen on WalletHub's website.
The U.S. Bureau of Labor Statistics projects that the number of positions within Science, Technology, Engineering, and Mathematics (STEM) fields is expected to rise 8.8 percent by 2028 nationwide. Nebraska is seeing similar demand. Software developers, elementary and secondary school teachers, and accountants are among the top ten H3 occupations (high wage, high skill, high demand) in demand in Nebraska.
Cutucache is the director of the STEM Teaching, Research, and Inquiry-based Learning (TRAIL) Center at UNO. The newly-established center is working to meet this demand head-on through advocacy, academic support, and community engagement. UNO is also working to develop employees to meet these needs, for example through the NSF-sponsored NoyceMATH and NoyceSCIENCE programs.
"Students in STEM have a plethora of jobs available to them thanks to their comprehensive and interdisciplinary training, thus making them highly sought after in the labor market," she said. "While each field of study brings its strengths to the market, I think that STEM graduates share a unique ability to be resilient and dynamic."
STEM is a campus priority at UNO. The university strives to promote STEM education across campus and throughout the community; seek, coordinate, and encourage STEM-related projects and grants; increase the number, quality, and diversity of STEM teachers; and enhance collaboration between STEM-focused colleges at UNO.
About the University of Nebraska at Omaha
Located in one of America's best cities to live, work and learn, the University of Nebraska at Omaha (UNO) is Nebraska's premier metropolitan university. With more than 15,000 students enrolled in 200-plus programs of study, UNO is recognized nationally for its online education, graduate education, military friendliness and community engagement efforts. Founded in 1908, UNO has served learners of all backgrounds for more than 100 years and is dedicated to another century of excellence both in the classroom and in the community.
Follow UNO on Facebook, Twitter (X), Instagram, TikTok, LinkedIn, and YouTube.