NU System Awards Graduate Students With Presidential Fellowships
published: 2018/09/06
contact: University Communications
phone: 402.554.2129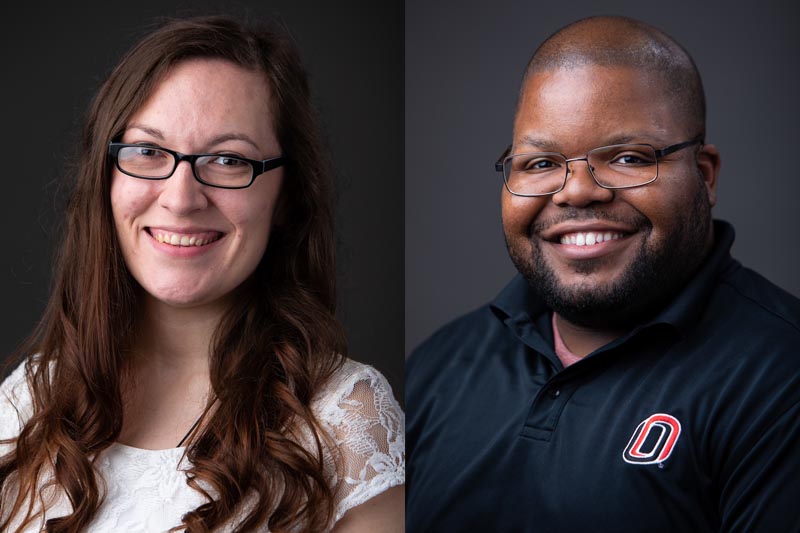 On Wednesday, Sept. 5, University of Nebraska (NU) President Hank Bounds announced the recipients of the 2018-2019 Presidential Graduate Fellowships, with two University of Nebraska at Omaha (UNO) students among this year's six awardees.
The prestigious fellowships are awarded to a select group of NU graduate students each year on the basis of high scholastic performance and personal accomplishment. Fellows receive a stipend provided through the University of Nebraska Foundation that allows them to pursue their studies full-time.
Kaitlin Sundberg, who is pursuing a Master of Arts in history, and Anthony Starke, a Ph.D. candidate in public administration, were identified by Bounds for their impressive research, strong community engagement and passion for their chosen subjects.
"Our Presidential Graduate Fellow are some of the best and brightest students at the University of Nebraska – exactly the type of talented, driven, creative scholars we want to represent our university and state," Bounds said. "We are fortunate to enjoy a level of private support that allows these students to devote themselves fully to their studies and research. I'm confident we will see great things from them in the future."


---

Kaitlin Sundberg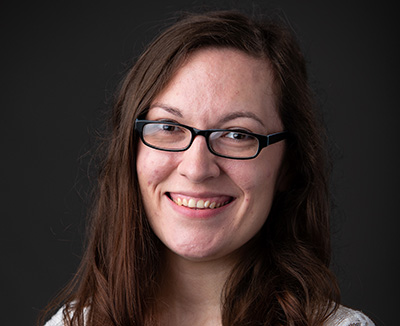 A native of Omaha, Katilin Sundberg has always had an interest in history, but it wasn't until she arrived at UNO that she found her passion for studying the American frontier. Now, she's earning her M.A. in history and helping others learn more about the "Old West" as well.

"In terms of Western history there is just so much more to it than 'Cowboys and Indians,'" she says. "There's aspects of gender, there's politics, there's economic issues, there are issues of agency on all sides of the spectrum and that's something I really focus on in my thesis."

During her time as a master's student, Sundberg has served as a teaching assistant as well as the graduate student coordinator for the 2017 Missouri Valley History Conference. She is also currently serving as the inaugural graduate assistant for the Western History Association, which became a part of UNO last year.

Additionally, Sundberg is the recipient of a Graduate Research and Creative Activity (GRACA) award from UNO's Office of Research and Creative Activity, the Lola Homsher Research grant from the Wyomic State Historical Society and is a 2018-2019 Graduate Fellow at the Center for Great Plains Studies in Lincoln – the first not to be from the University of Nebraska-Lincoln.

Sundberg credits the faculty at UNO for helping her achieve what she's achieved and preparing her for the future, whatever that may be.

"The history department faculty is so willing to reach out to students and help students, especially my advisor, Dr. Nelson. She's been so helpful in narrowing my area of focus and point me in different directions and the same can be said of all the other faculty in the department, as well."

Receiving the award, which will help Sundberg focus on her research and completing her thesis, is something that has been a humbling opportunity.

"It's just really an honor and it's nice to have one's work appreciated. I feel like it's vindication for myself just to see how far I've come, from this little 18-year-old freshman and just look at me now. The university has been very generous in recognizing my achievements and it really means a lot."
---

Anthony Starke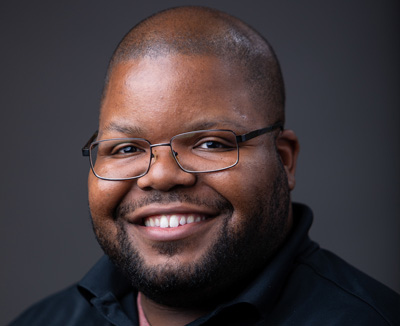 Prior to his first campus visit to UNO, Anthony Starke had never set foot in Nebraska; now, he is not only one year away from earning his Ph.D. in public administration, but he has become an integral part of realizing UNO's metropolitan mission.

Originally from Beaverdam, Virginia, Starke thought he was done with school after earning his undergraduate degree from Old Dominion University. However, after several years working for local nonprofits, he realized he needed to learn more about the field and enrolled at Virginia Commonwealth University to pursue his master's degree in public administration.

"At the time, I didn't even know what public administration was, but all of the courses about non-profits were held there," Starke explains. "I met with my mentor, Susan Gooden, to talk about Ph.D. programs. We looked over the different programs and she highly suggested UNO. I don't think Nebraska had ever crossed my mind before … but Susan is definitely one of those people that if she recommends you do something, it's in your best interest to do so."

During his time as a doctoral student, Starke has examined the status of Omaha's safety net programs for Latino immigrants; assisted UNO Academic Affairs in analyzing campus community engagement efforts; authored or coauthored four journal articles, two book chapters and two technical reports; and presented at 11 national and international conferences. He has also served as an officer for the Waldo Society, a professional development group for UNO public administration doctoral students, and earned a GRACA award that has helped support his dissertation research.

He credits the support from faculty in not only pursuing his interests, but leveraging their connections to get him connected with experts from around the world.

"I've been very grateful for the support I've received from the faculty here. Even when they don't have the expertise that's necessary to help guide you in developing your work, they are still very supportive. I don't think I would be able to pursue the things I am now, that I am very passionate about, had it not been for this institution."

With the support of the President's Graduate Fellowship, Starke plans to spend the next academic year on his dissertation, looking at how persons of color are affected by public policy.

"I'm really appreciative and I feel this is really an investment in who I am and in my scholarship and research. I started grade school when I was three, so this is really a culminating experience that will give me this last year to really focus on a quality product and setting myself up for a very successful future."


About the University of Nebraska at Omaha
Located in one of America's best cities to live, work and learn, the University of Nebraska at Omaha (UNO) is Nebraska's premier metropolitan university. With more than 15,000 students enrolled in 200-plus programs of study, UNO is recognized nationally for its online education, graduate education, military friendliness and community engagement efforts. Founded in 1908, UNO has served learners of all backgrounds for more than 100 years and is dedicated to another century of excellence both in the classroom and in the community.
Follow UNO on Facebook, Twitter, Instagram, TikTok, LinkedIn, and YouTube. 
Contact Us
If you have a story idea, news tip, or other question, please email the UNO News team at unonews@unomaha.edu.