Metro Announces Aksarben Transit Center
published: 2018/07/26
contact: OMetro.com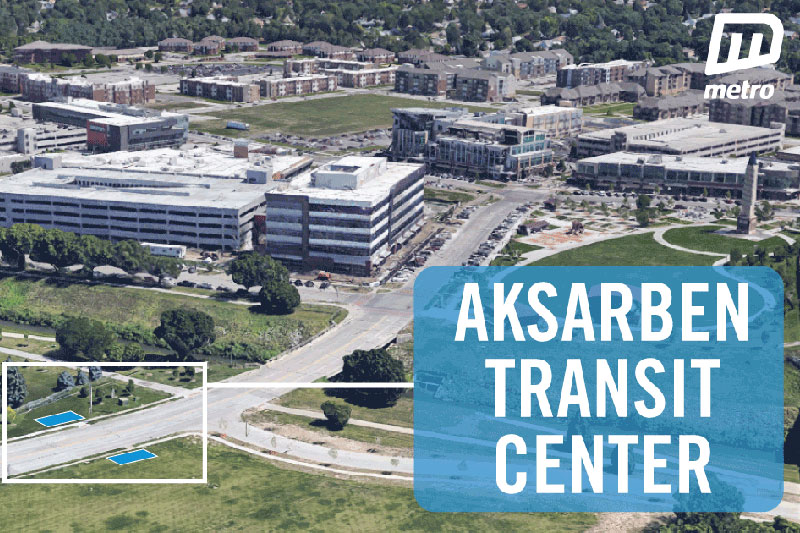 A major destination in Omaha will soon have its own transit center.
This fall, Metro will relocate the Bergan Mercy Transit Center to the Aksarben area. Construction began Thursday on the Aksarben Transit Center at 68th & Mercy Road, which will feature new bus shelters, benches, and bike racks.
The goal of the move is to provide an updated facility with connections to major activity centers such as Aksarben Village, College of Saint Mary, the University of Nebraska at Omaha, Stinson Park, and the Keystone Trail.
The transit center will also provide better access for residents and visitors in the area, as well as new options for commuters at major employers such as Pacific Life, Blue Cross and Blue Shield of Nebraska, and the new HDR headquarters currently under construction.
The move will shift connection points for Routes 11, 13, 15, 18, and 55, which should improve timing and reliability for riders. Bergan Mercy will continue to be served by Routes 15 and 55.
The transit center is set to open in four to six weeks. Until then, service will run as scheduled to the Bergan Mercy Transit Center at 75th & Mercy Road. Metro will provide more information as opening day approaches, along with updated schedules online and in print.
Contact Us
If you have a story idea, news tip, or other question, please email the UNO News team at unonews@unomaha.edu.