Using 'The Force' to Educate Students
published: 2017/12/14
contact: Charley Reed - University Communications
email: unonews@unomaha.edu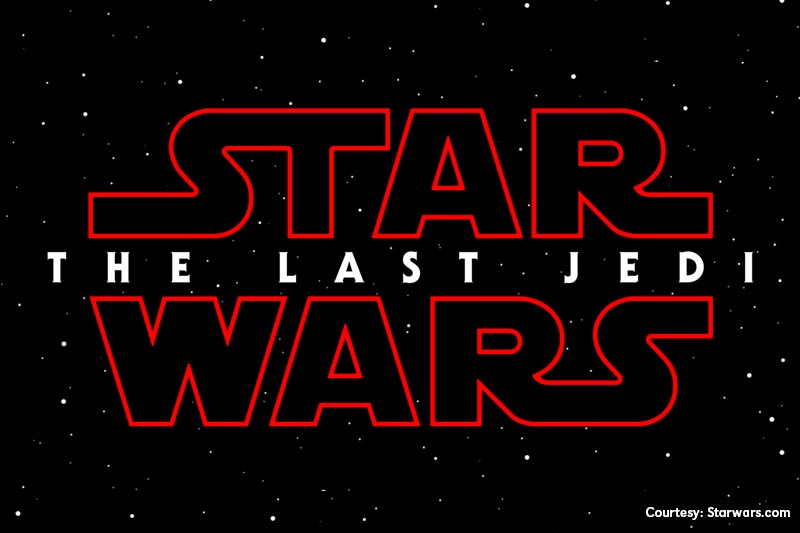 Just in time for the holiday season, the newest entry in the Star Wars series of films, "The Last Jedi," hits theaters on Friday, Dec. 15, a full 40 years after the first film was released.
In that time, the legacy of the Star Wars universe has created millions of fans and even its own set of religious teachings practiced by a group called the "New Jedi Order" of which there are about 200,000 followers online. However, the elements that make Star Wars so popular are themselves based on religious and philosophical concepts from across the world.
In the summer of 2016, Religious Studies Instructor Julien Fielding led a course that examined these same elements, examining everything from Yoda's similarities to a Buddhist monk to the concepts of Yin and Yang in Daoism being reflected in the balance between the Jedi and the Sith.
Fielding, who is looking forward to the series' latest entry, hopes that "The Last Jedi" mirrors the same elements from her favorite of the series: 1980's "The Empire Strikes Back."
"One of the strongest storytelling elements in 'The Empire Strikes Back' is the focus on how the force keeps balance between the Jedi and the Sith as two sides to the same coin," she says. "For that reason, and we talked about this in class, Kylo Ren is the most interesting of the new characters. I hope they explore whether his role as a villain is something that is genetically predetermined or if something else entirely is going on there."
Fielding says that there are a number of questions raised by the name of the newest Star Wars film that speak to those same philosophical questions.
"From a fan's perspective I am a little bit worried that Luke says 'The Jedi must end' in the first trailer, but I am thinking they are playing with the idea of the Jedi as old terminology and that this new generation, Rey and Kylo, are 'more' than all the other Jedi we're familiar with from the first films. Maybe Luke is the 'last Jedi' because the binary thinking of light and dark, Jedi and Sith, will come to an end."
The issues and questions raised by Star Wars are similar to many religious texts, whether it be from western religions like Christianity or Judaism or eastern religions like Buddhism and Confucianism. In this way, Fielding says that Star Wars is one of many examples of religion showing up in popular culture, especially popular films.
Sometimes, religious concepts are difficult to understand, but by using film or TV, we can bring those concepts alive in a very accessible, and often entertaining way.
- Julien Fielding - Instructor (Religious Studies)
"If you look at several of the highest grossing franchises, specifically Lord of the Rings, Harry Potter and Star Wars, you will find that they impart important lessons to their audience about how we should treat each other. They all enforce the value of friendship, loyalty, compassion and general goodness. Although those films aren't overtly 'religious,' they champion and teach ideas found in most, if not all, world religions. On the plus side, religions challenge us to leave behind selfishness, and embrace community; they encourage us to be better versions of ourselves, and I think these films also do that."
Arguably, Fielding says, Star Wars has been uneven in its own delicate balance between entertainment and intellectualism. While she hopes that "The Last Jedi" director Rian Johnson brings the same philosophical questions to his entry in the Star Wars story as he did in his last film, "Looper," the new entries into the franchise are providing other important cultural impacts, as well.
"I really think it is empowering that the main character in these new films is a strong female character who doesn't need saving," she says. "It is really needed at this point in our society."
"The Last Jedi" will be the second Star Wars film to come out since Fielding last taught her class, but she is confident that with other films on the horizon, including stand-along films based on Han Solo, as well as popular Star Wars animated series, video games and comics, there is more than enough to talk about in a future version of the class.
"Sometimes, religious concepts are difficult to understand, but by using film or TV, we can bring those concepts alive in a very accessible, and often entertaining way. The story of Star Wars spans across time and cultures, dealing with important archetypal ideas that speak to us all in some way. It's a cultural phenomenon."
Contact Us
If you have a story idea, news tip, or other question, please email the UNO News team at unonews@unomaha.edu.