Groups Established to Assist in Chancellor Transition
More than 100 campus and community members named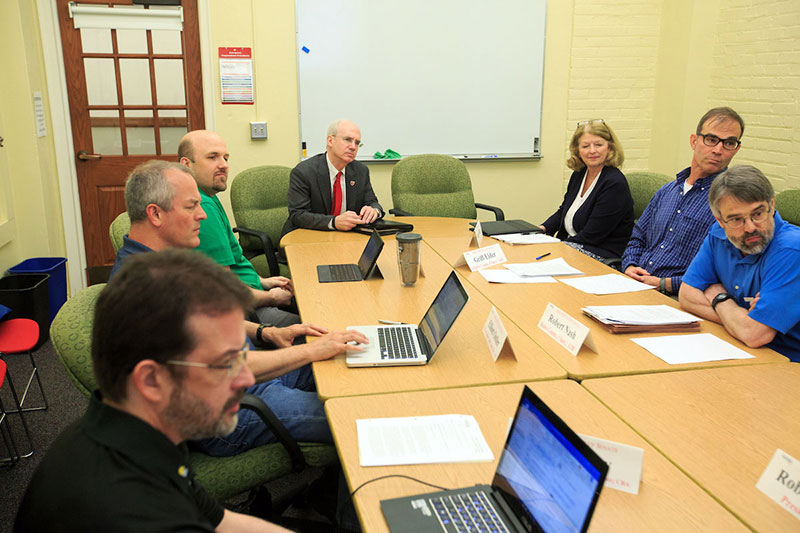 The transition process for Chancellor Jeffrey Gold continues and will be assisted by two broadly representative groups, announced today, May 31, 2017. This will include a Transition Advisory Council as well as a Transition Advisory Team.
Both groups are made up of UNO faculty, staff and administrators; UNMC faculty, staff and administrators; the UNO Student Regent; and community members. Members will help ensure a seamless transition of leadership and help Chancellor Gold:
Gain a 360-degree understanding of the strengths, opportunities and challenges of the University of Nebraska at Omaha (UNO) in a methodical and expeditious manner.
Develop working relationships with key stakeholders within and outside of the university.
Develop a foundational understanding of the organizational structure of the university and the areas of responsibility of his leadership team.
Gain a full view of collaboration activity between UNMC and UNO including: identifying strong partnerships that currently exist; reviewing past collaborations that needed improvement; ending barriers that exist to deepen collaboration; or in some cases, consider beginning new collaborations.
Since becoming chancellor, Gold has already met with numerous students, faculty, and staff to learn more about UNO's mission, vision, and the crucial role the UNO community plays in the success of our university. Gold will continue holding such meetings as well as meeting with the Transition Advisory Council and the larger Transition Advisory Team.
Chancellor Gold called for transition member nominations when he began on May 8 and continues to hear feedback and questions. For those wanting to continue giving feedback on the transition process or who have questions, there has been an email setup and established.
Give Chancellor Transition Feedback
View the Chancellor Transition Website
Contact Us
If you have a story idea, news tip, or other question, please email the UNO News team at unonews@unomaha.edu.