Dr. Jamie Wagner Named Inaugural Rising Researcher; Awarded the National Endowment for Financial Education's Best Financial Education Paper
Dr. Wagner was recognized for outstanding contributions to economic education research in financial literacy.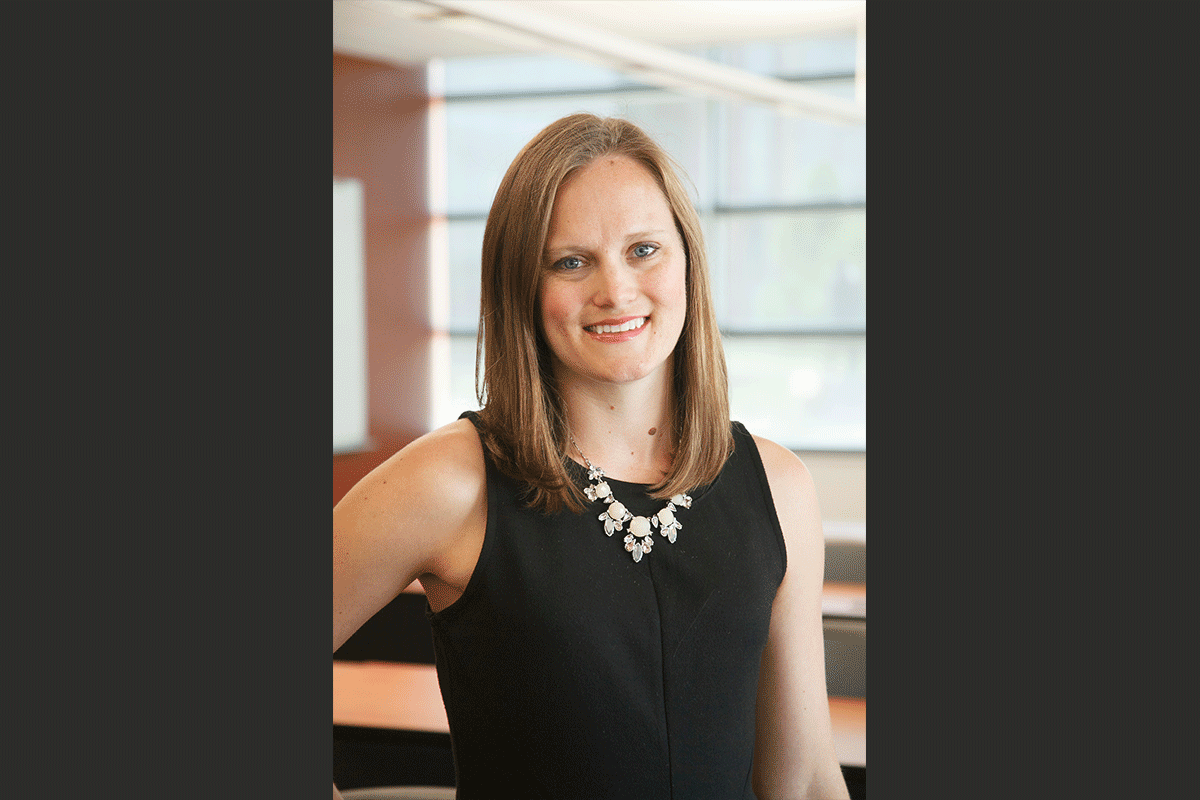 Dr. Jamie Wagner, assistant professor of Economics and director of the Center for Economic Education at UNO's College of Business Administration, was recently recognized twice for her efforts in economics research. Dr. Wagner was named both the Inaugural Rising Researcher and awarded the National Endowment for Financial Education's (NEFE) Best Financial Education Paper for her work "The Effects of Financial Education on the Financial Behaviors of Gen Z, Gen Y, and all Generations."
The Inaugural Rising Researcher award requires nomination and selection by peers, and is designed to encourage and recognize outstanding contributions in economic education research at the advanced assistant professor or associate professor levels. Commonly reserved for researchers in the beginning stages of their research career, Dr. Wagner was recognized for already having eleven publications in top journals for economic education and financial literacy. The bulk of her work focuses on the importance and benefits of financial education throughout one's life.
"It was incredible to know that the people I admire for their work in economic education and financial literacy research value my contributions to the field they are all so well-established in. I am proud that my work is being recognized and hope that my future work continues to build upon this momentum," said Dr. Wagner.
Continuing her success was her research paper examining how financial education affects people in different generations. Dr. Wagner shows the ineffectiveness of a one-size-fits-all approach to financial literacy, with the aim that her research will help practitioners plan and implement financial education programs. Her high-quality research ultimately earned the NEFE Best Paper in Financial Education, which recognizes research in financial literacy.
"CBA faculty have a reputation for producing high-quality research, and I'm thankful to be surrounded by colleagues who help mentor and push each other to be better researchers. I appreciate the colleagues who have let me bounce ideas off of them and who've graciously read my papers and offered comments," said Dr. Wagner. "I hope that my research continues to show the incredible work that CBA faculty produce - we are a college of passionate teachers who are also impactful researchers, which sets UNO and CBA apart."
Congratulations, Dr. Wagner!