Reflecting on the Business Analytics Program with CBA Senior Trenton Hilzendeger
Hilzendeger is one of the first students to complete UNO CBA's Business Analytics program. We checked in with him to hear how it added value to his college experience and career prospects after graduation.
contact: Rachael Smith - CBA Marketing Department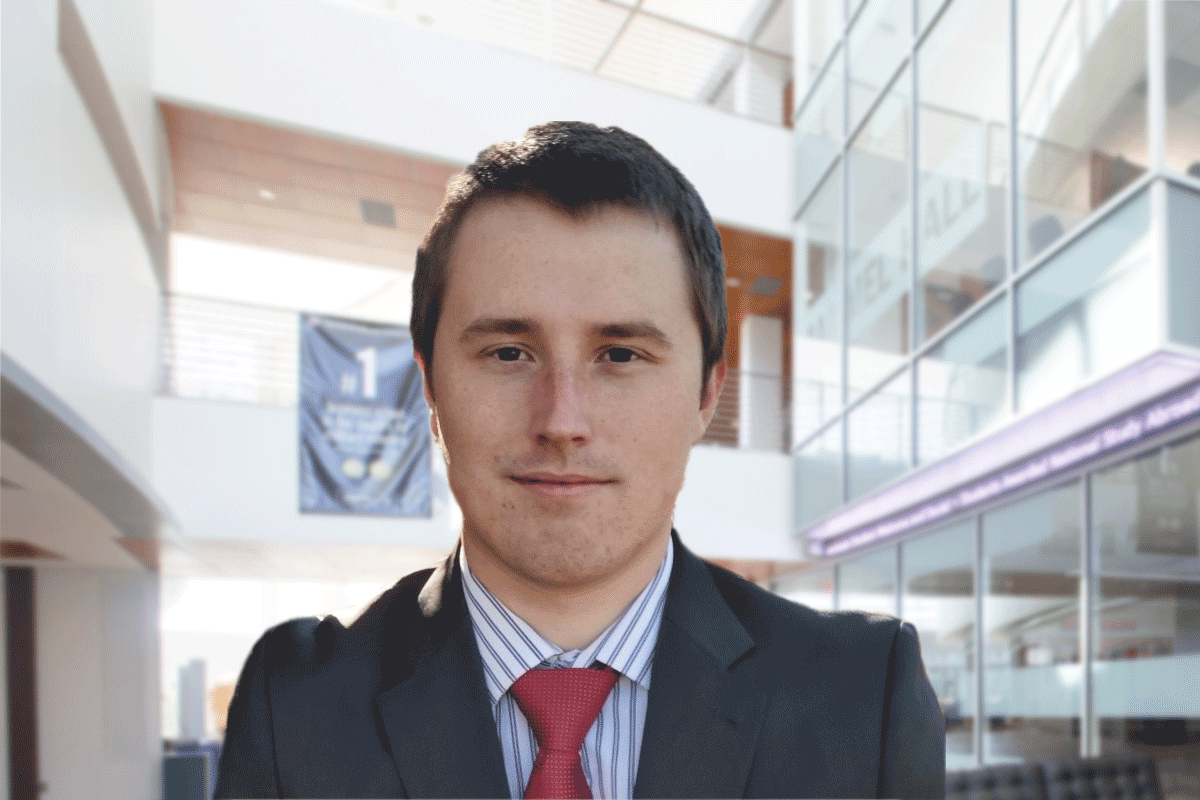 Trenton Hilzendeger, a UNO CBA senior preparing to graduate this December, was one of the first students to complete UNO's recently-added Business Analytics program. A complement to Economics, Hilzendeger was drawn to the program's emphasis on empowering students with knowledge on how to extract, clean, and analyze data.
He joined the program after discussing with his professors how he could make himself more marketable to employers – and "understanding data" was one of their core suggestions.
Now that Hilzendeger has nearly wrapped up the program, we checked in with him to get his input on the benefits and learning outcomes the program provided, as well as to hear how Business Analytics enhanced his career prospects.
Q: How would you describe the Business Analytics program?
"The program was amazing. Every one of the professors shared in my enthusiasm, and I have picked up very useful tools and information to use when I start my career. I would highly recommend it to people who want to learn more about Tableau, R Studio, and SQL, which are very important programs to know how to use in the business world."
Q: What did you find most beneficial about the Business Analytics program for your future career?
"Definitely learning how to use Tableau and Excel. There are so many employers
today who require employees to use them, and if I had not taken the data analytics
program, then my level of expertise would only have been knowing the bare
minimum that I learned in high school – which is to say, not enough!"
Q: How did the program, and your time at UNO's CBA, prepare you for your career goals?
"My personal goal for the last 4.5 years has been to graduate college with a Bachelor's degree. I am the first person in my family to do so, and I wanted to be the one to do it. Professionally, my goals are a lot broader. There are so many different paths I can take with my degree. I've always had a keen interest in movies and games, so hopefully one day I will be able to do some marketing or analytics for a studio. This is all thanks to the CBA staff, advisors, and my fellow students that have helped me decide on my majors and to push me towards my goals."
Q: What advice would you give to prospective CBA students, especially those interested in pursuing a similar course of study?
"My advice to them is this: A lot of dedication is required to be a successful CBA student. You will put in a lot of hours towards studying, writing, calculating, and presenting. There are times when you will feel overwhelmed or may stumble on the path to your goals – I did, but I was able to overcome all obstacles by simply taking college one week at a time. I didn't look too far into the future because it would overwhelm me with all the work that needed to be done. By taking it a week at a time, I was able to focus on my work and do everything in my power to put out my best work possible for that week. Eventually, everything starts to become second nature to you, and that is where you will be successful as you push yourselves towards accomplishing your goals."
Hilzendeger is a member of Beta Gamma Sigma and one of the first-place winners of the Fall 2020 UNO CBA Capstone Cup. He graduates this December with a BSBA in Marketing and Business Analytics and a minor in Management. Congratulations, Trenton!