Scholars Academy Alumna Spotlight: Bri Eisert
Just a few months after graduating from UNO in May 2019, Bri Eisert hopped on a plane and traveled halfway across the world to Nanjing, China. Waiting for her were 600 middle school students ready to learn English.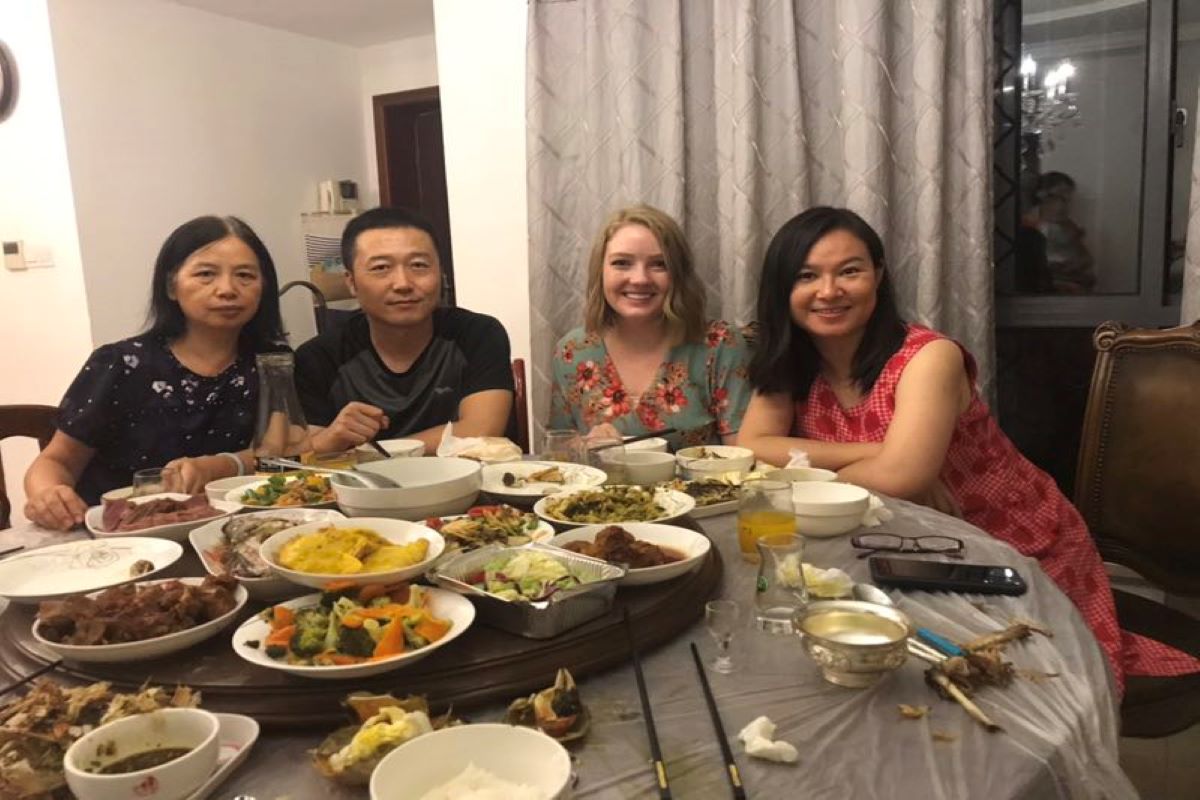 "It was such a unique opportunity and I loved getting to learn about the culture and language, and have some wonderful experiences teaching English," Eisert said. "One of my favorite memories was getting to eat dinner with a fellow teacher and her family for Mid-Autumn Festival."
Unfortunately, COVID-19 brought her time in China to an early end, and in February 2020 she returned to the United States where she was able to continue teaching remotely.
Regardless, Eisert is well on her way to a life goal: visit every continent. At 24, she has already crossed five off her list. All that is left is Australia/Oceania and Antarctica.
She began her globetrotting adventures long before graduation. In addition to several personal trips, Eisert studied abroad four times while a student in UNO's College of Business Administration and a member of the CBA Scholars Academy. Her first trip was to Vietnam. She then studied in Spain twice. Finally, she went to Germany on the CBA Scholars Academy trip in 2018.
"My cohort's trip to Germany confirmed my interest in an international career and inspired me to get my graduate degree in Europe," she said.
While the traveler is hanging close to home at the moment, she has found a way to keep her focus on international travel working for AFS Intercultural Programs as a scholarship coordinator. The scholarships are tailored towards students interested in cultural and language immersion, a perfect fit for her passions.
Once the pandemic winds down and it is safe to travel again, Eisert has her eyes set on Europe. She hopes to join a graduate program focused on cultural education and international development. With a degree in this specialization, she can work with study abroad companies, cultural heritage sites, universities, and other cultural organizations.
"The Scholars Academy had the biggest impact during my time at UNO and at the College of Business Administration," she said. "It really did create a foundation for my international career endeavors."