Student Highlight : Evangelina Samuel
MBA student, Evangelina Samuel tells us about her experience in Nebraska, how she discovered UNO, and what are her goals after she graduates.
published: 2020/11/18
contact: Ugo Tritz - CBA Marketing Department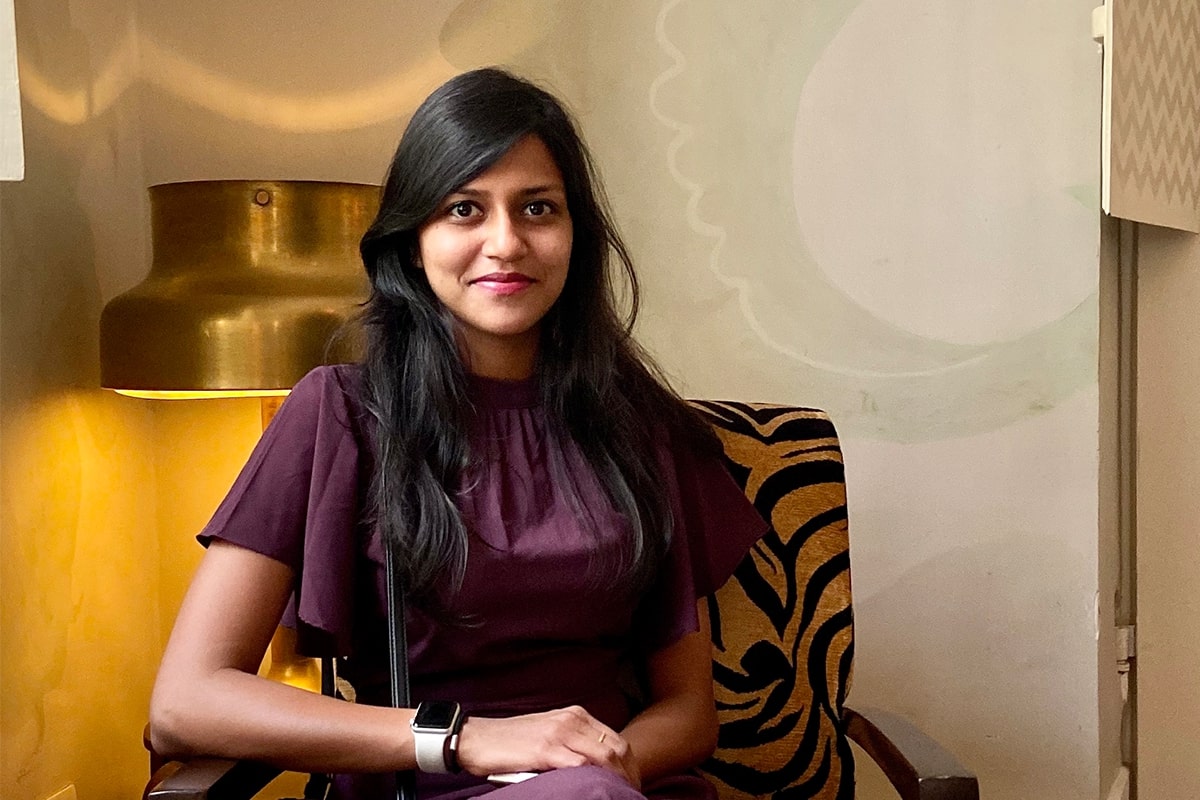 Coming from a country as diverse and populous as India, Evangelina Samuel realized at a very early age that good education, strong networking, and a repertoire of diverse skills would take her from a pedestrian path to a road of excellence. She has a background in the banking industry and after having worked for the third-largest private sector bank in India for close to 5 years, she decided to move to Nebraska.
When she first moved to Nebraska with her husband, Evangelina was apprehensive and emotional to move from her comfort zone. After moving here, she realized how much there is to the world while traveling, exploring life, and enjoying cultural differences.
Evangelina decided to take on a new challenge in pursuing an MBA. "I remember driving by the campus, and I would take in the sights and be amazed at the beauty of the campus including the hustle and bustle of the students. I went over to the college website and was very impressed with the MBA program, I saw how it tailored to the specific needs of the students and I absolutely loved the vast options the degree had. Applying to UNO was one of the best decisions I have ever made in my professional career life."
Evangelina comes from a Banking and Finance background. She felt that an MBA would help sharpen her skills and help pave the way to success. "I find MBA very fascinating because it does not restrict us to one field, it teaches us a culmination of subjects. In the current growing world, it is important to be a jack of all trade."
After the completion of her MBA in the Summer of 2022, she would like to explore the field of banking here in Nebraska. Evangelina is already preparing ahead and has met with advisors and professors in order to prepare for her future. Additionally, she said: "the College of Business Administration has thoroughly helped and guided me to make the right decisions in terms of my career. The virtual career fairs truly played an important role this year, I was able to network with several employers across the industry. This definitely played a crucial role in helping me decide my future path."
"I love UNO for the bucket of opportunities it offers to students. What I really love about UNO is the way the courses are structured and the way it is delivered to students. It is very practical and helps us to apply our learnings to real-life case studies. This makes me feel more confident to take on challenges in my future workplace. The professors are very approachable and friendly, I feel comfortable asking questions and collaborating with professors and my classmates. UNO is a home away from home and we are all part of this one Big Family together."