Emily Coleman, CREW Scholarship Winner, Prepares to Change the Face of Real Estate
Coleman was recently named UNO's third-ever winner of the CREW Network Foundation Scholarship, an honor she will use to propel her goal of addressing the affordable housing crisis.
published: 2020/08/05
contact: Rachael Smith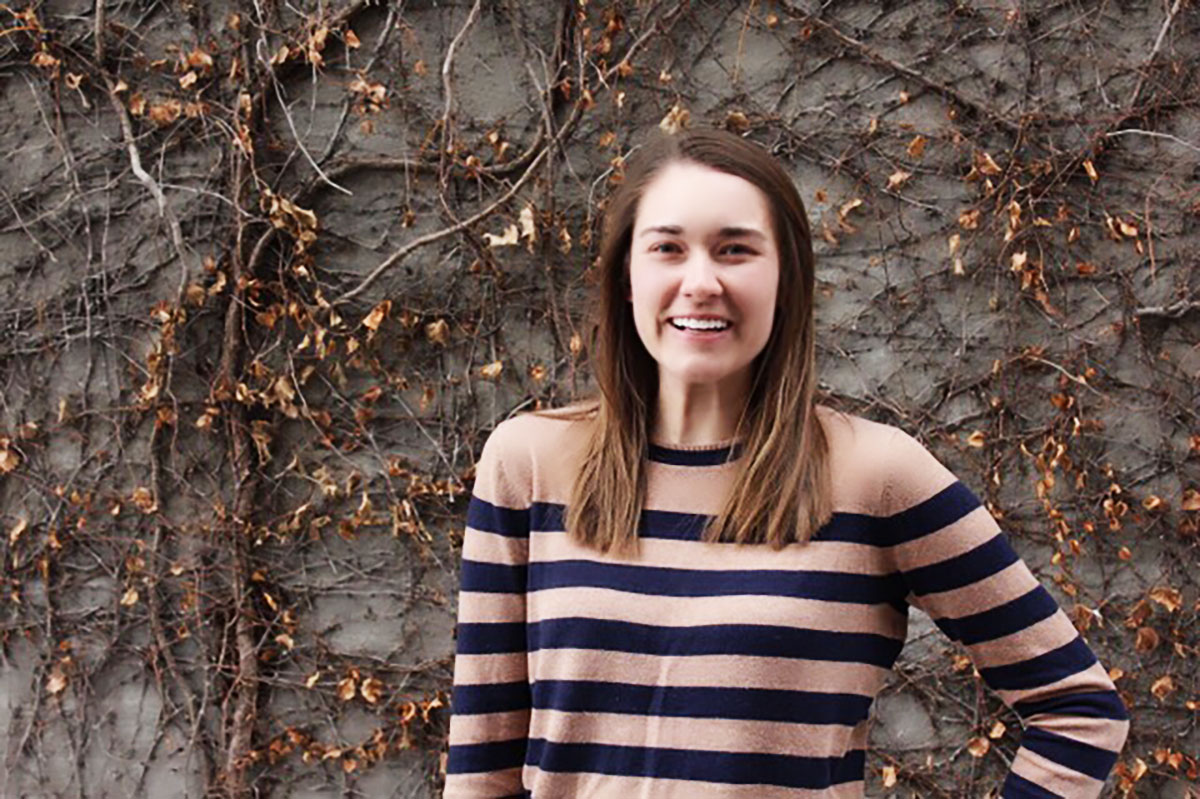 Emily Coleman, a UNO College of Business Administration (UNO CBA) junior, developed her passion for real estate after completing a social justice project in high school. She was asked to address hidden homelessness, and the importance of the project struck a chord. From that point on, Coleman knew she wanted to address the affordable housing crisis as a career.
This passion brought Coleman to UNO CBA, where she majors in Business Administration with concentrations in Real Estate and Land Use Economics and Legal Studies. After enrolling in the Real Estate Principles and Practices course with Instructor David Beberwyk during her freshman year, she knew immediately that the UNO Real Estate program was where she belonged.
"I am so grateful to be a part of such a special program that provides its students with endless opportunities to connect with the Omaha real estate industry – whether it be through internships, Rho Epsilon Real Estate Fraternity, or scholarships," said Coleman.
The connections provided by the real estate program have proven especially worthwhile for Coleman. She was recently named UNO's third-ever winner of the Commercial Real Estate Women (CREW) Network Foundation scholarship. Coleman is one of only 25 women selected to receive the $5,000 scholarship this year, which identifies female students poised to become leaders in commercial real estate.
"The CREW scholarship will open many doors to create new connections and increase my learning regarding the commercial real estate industry. It will give me the confidence to reach out to other CREW members and tap into their knowledge and expertise," said Coleman. "In addition to gaining valuable advice from members, this scholarship will greatly alleviate the stress of financial burdens my last year here at UNO."
Coleman intends to immerse herself in the CREW organization and learn how she can support women leaders like herself in real estate. She will also maintain her internship with Union Pacific's real estate department and serve as President of UNO's Real Estate club, Rho Epsilon, in the coming year.
"Emily's greatness doesn't end with outstanding academics. She's very well-rounded and routinely goes above and beyond to improve the lives of others through community service," said David Beberwyk, Real Estate Program Director. "Whether it's working with Parkinson's or autism patients, helping CREW put on a community outreach event, or volunteering with one of several UNO student organizations, one thing is clear: Emily possesses a rare humility, and truly cares about the well-being of others."
Following graduation, Coleman plans to attend law school. She envisions a career of working closely with public housing authorities, assisting with the acquisition and financing of multifamily affordable housing units.
"In the commercial real estate industry, women have been a minority for many years, but that
is changing as more and more females choose to become a part of this field," said Beberwyk. "UNO Real Estate is thrilled to be a part of this industry transformation and takes immense pride in having three of its students recognized nationally for their achievements: Tiffany Hunter in 2018, Mandi Backhaus in 2019, and now, Emily Coleman in 2020."
Congratulations and well-done, Emily!