CBA Resources Pave the Way to Scholarships, Career Goals for PCAOB Scholars Program Recipient James Kasun
For Kasun, the scholarship is one of many ways in which taking advantage of CBA's supportive atmosphere will make his academic and professional goals a reality.
published: 2020/06/22
contact: Rachael Smith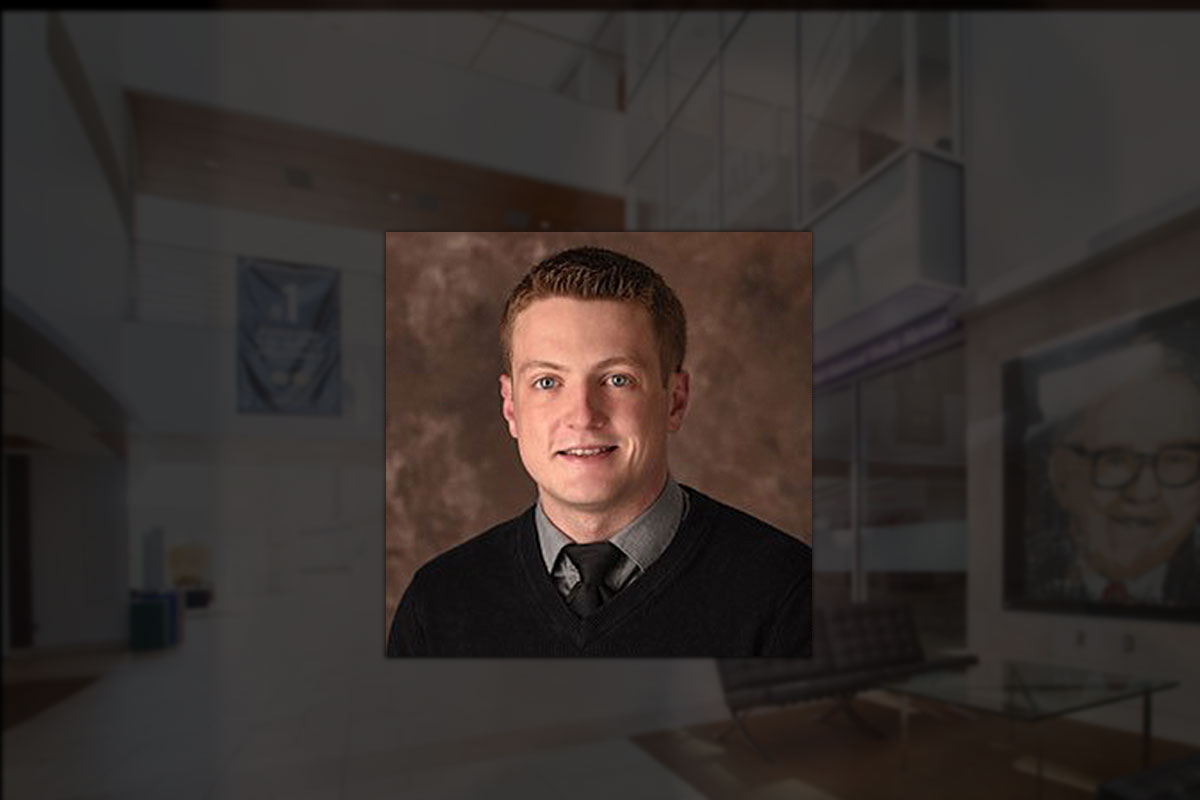 James Kasun, a UNO College of Business Administration (UNOCBA) student looking forward to graduation in December 2021, was recently given a boost to his goals after being named a PCAOB Scholars Program recipient. This is a merit-based scholarship for accounting students in the top third of their class, and Kasun was nominated by Dr. Susan Eldridge, director of the School of Accounting.
The scholarship comes after a fruitful collaboration between Kasun and UNO CBA throughout his academic career. By taking advantage of CBA's academic resources and forming supportive relationships with his professors, Kasun has been able to excel after transferring to UNO from Metropolitan Community College with a Business Transfer degree. He names Jillian Poyzer, lecturer for the School of Accounting, as providing essential guidance in preparing for an accounting career and qualifying for the scholarship.
"My time at CBA has prepared me for this program by providing me the resources and knowledge to succeed in my classes, and by embedding me in a network of helpful people," said Kasun. "Because the scholarship is for those pursuing an accounting program, the instructors and professors at the CBA have also helped guide me on the right path to becoming an accountant."
Kasun also cites his advisor, Tyler Beekley, as an essential resource in meeting his academic goals and staying on-schedule for graduation. With the support of Beekley, Poyzer, and Eldridge, he's on-track to graduate with the 150 credit hours he needs to sit for the CPA exam. For Kasun, this scholarship is another way that taking advantage of CBA's supportive atmosphere has changed his academic and professional trajectory for the better.
"This scholarship will help me achieve my academic goals by reducing the pressure of knowing where the money will come from for classes, and it will allow me to focus on my studies and college experience," said Kasun. "I am very motivated to complete my schooling, and the relief that this scholarship provides me will enable me more time and energy to excel, focus on my studies, and save money."
After graduating and earning his CPA qualification, Kasun hopes to work in public accounting with an emphasis on taxation. After all of the help and support he received at CBA, Kasun wants to pay it forward.
"I chose tax because I know this is a field in which my expertise and research abilities can positively help others," said Kasun. "Being awarded this scholarship will help fuel those future dreams."