Sabina Petersen, BSBA Major, Wins Debra Smithers' Excellence in Business Scholarship
Petersen earned the honor for her academic achievements and professional performance in the field of Supply Chain Management.
published: 2020/05/12
contact: Rachael Smith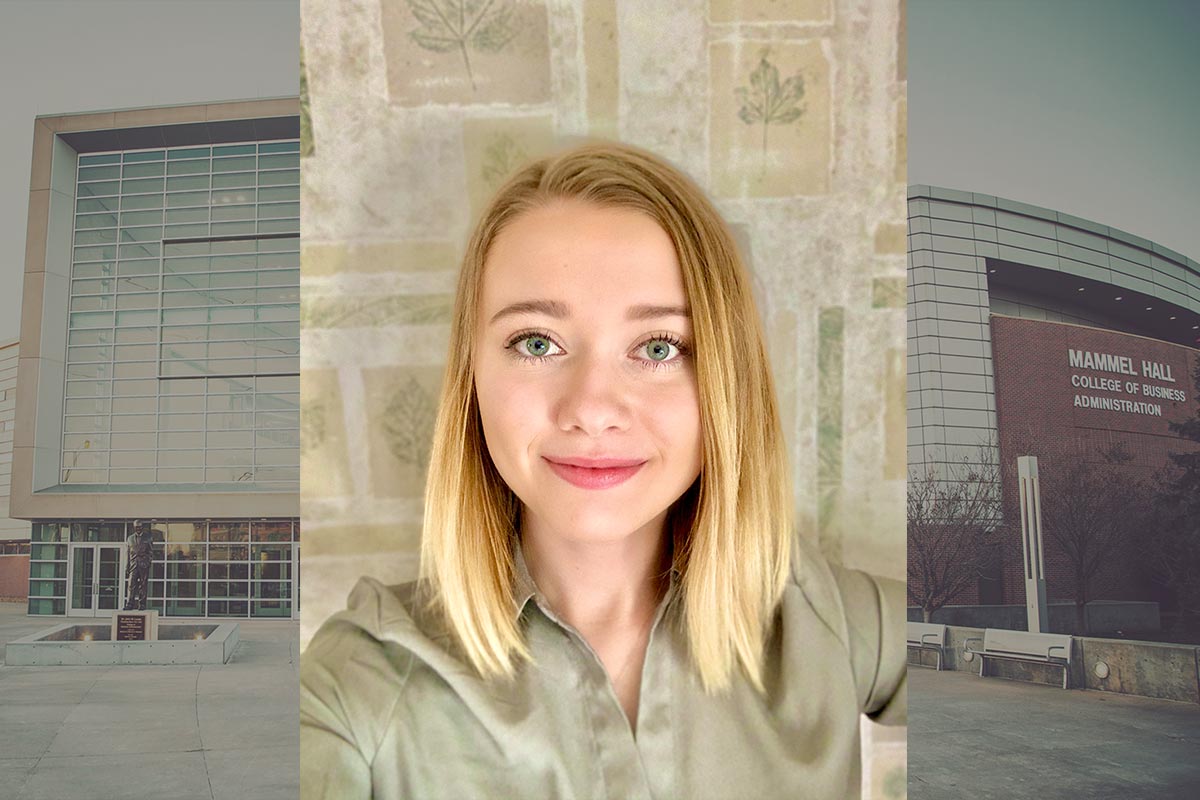 Sabina Petersen, a BSBA major at the UNO College of Business Administration, was recently named one of two winners of the yearly Debra Smithers' Excellence in Business Scholarship from The Institute for Supply Management – Nebraska.
Petersen's academic achievements and professional performance prompted one of her professors, Dr. Anh Ta, to nominate her for the honor. Petersen has concentrated in Supply Chain Management and International Business for her entire academic career. She's also maintained an internship in Supply Chain Management with Union Pacific Railroad since January of this year. She plans to graduate in May 2022.
In addition to her studies, Petersen credits communication skills and interpersonal connections with making her a good candidate for the scholarship. Classes at CBA taught her how to craft well-written essays and clearly define her strengths and weaknesses, which helped her when applying for the scholarship. She also acts as an officer in the Management Student Organization (MSO) at CBA, which has allowed her to form valuable connections and "talk shop" with fellow Supply Chain Management students.
The scholarship is validation of everything Petersen's been working for, reinforcing her desire to stand out as a job candidate and earn financial support for college. Ultimately, she hopes to build a career in Supply Chain Management and become an entrepreneur. To help her dreams along, she's also been named 2020-21's Personal Relations Officer for the Collegiate Entrepreneurs' Organization (CEO) at CBA.
"This experience will help me shape my business ideas to one day be a reality," said Petersen.
Congratulations, Sabina!